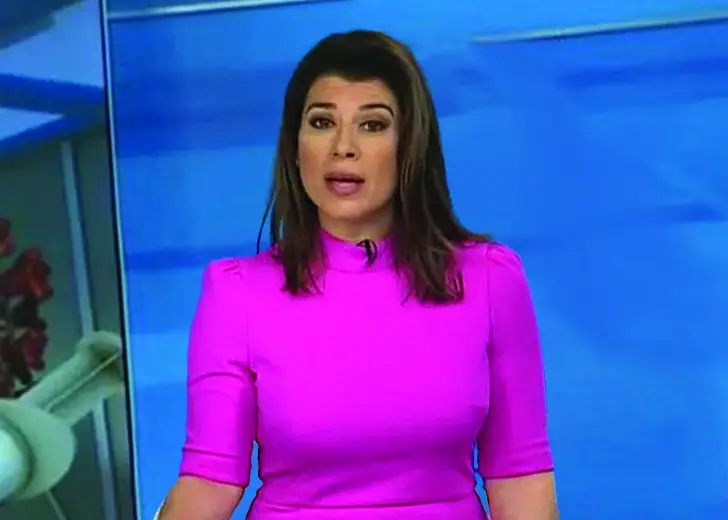 Quick Wiki
Full Name

Lisa Hernandez

Birthplace

Indio, California

Religious Affiliation

Christian

Occupation

Journalist, News Anchor

University

University of California

Education

Bachelor's degree in Political Science (2001)

Relationship Status

Married

Husband

Joel Black

Husband's Profession Radio Announcer & Director of Broadcasting at Houston Rockets
Net Worth

Not Disclosed

Children

Two (Daughters Taylor & Madison)
Morning News Anchor
Lisa Hernandez | Biography
Lisa Hernandez is a former News Anchor of KHOU News 11 Houston who recently joined the newsroom of KPRC 2 in 2020. 
---
Who is Lisa Hernandez?
Lisa Hernandez is a morning anchor of KPRC Houston. She was born and raised in Indio, California. 
Hernandez began her journalism career after graduating from the University of California with Bachelor's degree in Political Science in 2001. She joined the KESQ, News Channel 3, in 2002 as a Morning Show Producer. Then from 2003 to 2004, she worked at News 14 California as Morning Reporter. 
Eventually, she landed the Weekend Morning Anchor and Weekday Reporter position at KABC Channel 7 Eyewitness, Glendale. She was there from 2004 to 2011. Then, in 2011 she moved to Houston, Texas, where she began as the News Anchor of KHOU 11, working till 2020. 
New Journey with KPRC 2
In April 2020, KPRC 2 let go of their former Morning News Anchor, Taniya Wright, and replaced her with Hernandez.
Hernandez was on maternity leave from KHOU 11 when she decided to take up the KPRC offer and leave KHOU 11. She told Chron Life Magazine that she was delighted to join the Network's Morning News. 
"The morning show is a great fit for my family. I feel blessed for this opportunity. I am ecstatic to be back in the newsroom. It is truly an honor to be back in the living rooms of Houston viewers," she shared. 
She joined the newsroom with co-anchor Owen Conflenti in June of 2020, featuring meteorologist Britta Merwin, Followed by consumer expert Amy Davis, sanitation reporter Haley Hernandez, and traffic correspondent Anavid Reyes.
While the KPRC 2 Vice President and general manager Jerry Martin welcomed Hernandez with an encouraging statement. "I always believed Lisa was meant to be on KPRC 2, and we are thrilled that she was excited to join our team," he expressed. 
Also Read About - Jennifer Reyna - Bio, NBC, KHOU Houston & Now
Hernandez's husband is also in the media industry
Hernandez has been married to Joel Black, the Radio Announcer and Director of Broadcasting at the Houston Rockets. According to a KHOU 11 report, Black proposed to her in August 2013. They went to an acoustic concert by the Goo Goo Dolls at the Mix 96.5 studios.
After the song ended, he told her that he wanted to make their first date, the last date of their life, and proposed. He quoted, "I said a long time ago that when you plus me, equals we -- we would become unstoppable. And on our first date, you said we both went on our last first date. Today I'm going to make sure that's possible."
Hernandez accepted the proposal, and they eventually got married. They reside in Huston, Texas, and have two daughters.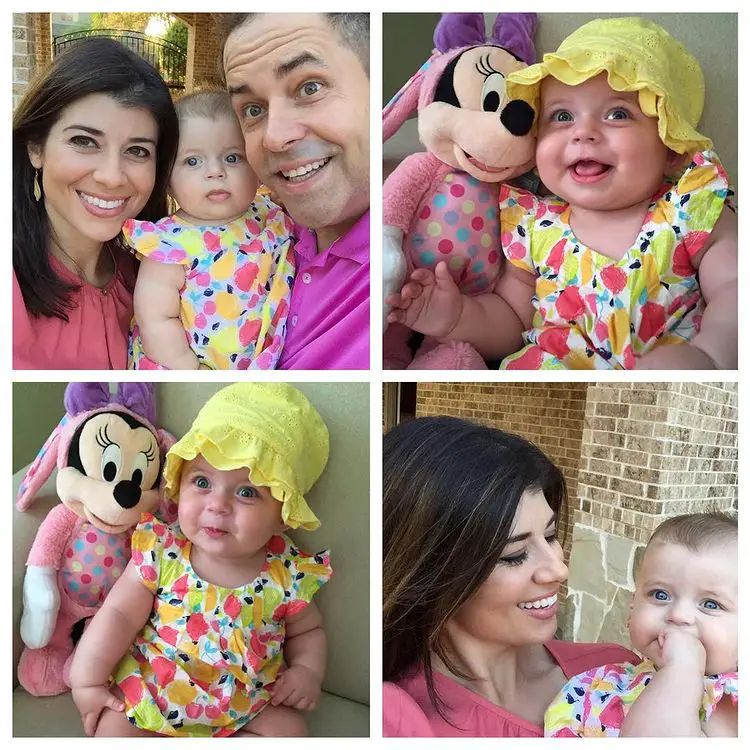 Their first daughter Taylor was born in 2016, and their second child, Madison, was born in December of 2019. In the recent 2020 interview with Click 2 Houston, she revealed that she has fostered six dogs and spends most of her time with her family. 
"My life right now is kids and dogs! We have six dogs in the house currently (we rescue and foster), and we have two daughters: 5-month-old Madison and 4-year-old Taylor. My house is a mess. If I can get a workout in once I've cleaned, awesome. Sometimes the workout is dragging the vacuum up the stairs," she disclosed.