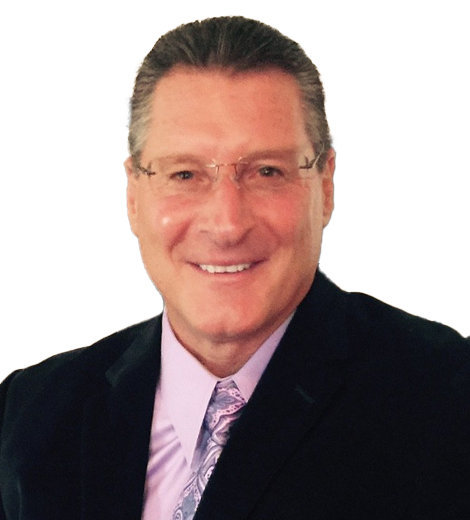 Quick Wiki
Full Name

Larry Mazza

Occupation

Actor, Author, Former Member of the Mafia Society

Nationality

American

Birthplace

New York, USA
Former Mafia member, Author of the book 'The Life: A Brooklyn Boy Is Seduced Into the Dark World of the Mafia'
Larry Mazza | Biography 2021
Mazza's recent appearance was in the 2019 Mafia Film 'The Irishman'
Larry Mazza was a college student and a delivery boy at a grocery store when he met Linda Schiro and fell in love with her. He later learned that she is the wife of one of the bosses of the mafia society Colombo Crime Family, Gregory 'The Grim Reaper' Scarpa. He was then hired by Scarpa and soon became his protege. His mobster career ended after his eyes were shot. He spent ten years in jail, after which Mazza became an actor. He also authored the book 'The Life: A Brooklyn Boy Is Seduced Into the Dark World of the Mafia,' based on his own life.
---
Larry Mazza is an actor and a former mobster best known for his memoir 'The Life: A Brooklyn Boy Is Seduced Into the Dark World of the Mafia.'
Who is Larry Mazza?
Larry Mazza is a former mobster who got introduced to the gangster world by his then-girlfriend, Linda Schiro, who was also the wife of mobster Gregory 'The Grim Reaper' Scarpa. He met her while working as a delivery boy for a department store. She charmed him, and soon they fell in love. Their extramarital affair lasted for ten years and was even accepted by Scarpa.
Scarpa hired him as a racetrack debt collector and was soon promoted to enforcer. His career as a mobster ended when Mazza was shot in the eye and later caught in Florida, where he had sought refuge. 
Mazza then spent ten years in Northern prisons and was released in 2001. He had maintained a journal during his prison days about his life as a gangster, which he turned into a book. In December 2016, Mazza published his book titled The Life: A Brooklyn Boy Is Seduced Into the Dark World of the Mafia.
Larry Mazza is now a consultant and actor spending his time talking about his experiences in Mafia documentaries or applying for mob-related roles. 
The most recent appearance was in The Irishman, a 2019 Mafia film starring Robert De Niro and directed by Martin Scorsese. Mazza also worked as a technical advisor in the movie. He had also appeared in a television documentary series I Married a Mobster (2011) and the TV series I Married a Mobster (2018).
Early Life & Education 
Larry Mazza was born in 1961 and raised in Brooklyn by Lawrence Sr., a firefighter father and mother Joan, a bank employee. Mazza attended Catholic school with his siblings and took part in sports in high school. He attended John Jay College of Criminal Justice for a semester. 
Introduction into the Dark Mafia World
It all started with a romance with the chief's wife that ended him in becoming a mafia hitman. In 1978, the college student Mazza was also working as a delivery boy in a supermarket when he met an elegant woman in her 30s, Linda Schiro. They soon fell in love. 
"She had beautiful eyes, very Italian looking. She put a bottle of wine out and some M&M's. We had a few glasses. The next thing you know we were on the couch getting hot and heavy," he revealed to the New York Post.
He knew little about Schiro and her marriage. She was married to Gregory 'The Grim Reaper' Scarpa, one of the bosses of Colombo Crime Family. During his murderous tenure as a capo in the Colombo family, Scarpa reportedly boasted that he "stopped counting" after murdering 50 people.
The affair lasted ten years and was even approved by Scarpa. In those years, his newfound girlfriend exposed him to her husband and introduced him to the gangster world. He landed him a job as a debt collector at a racetrack. Soon after, he rose to the position of enforcer, making people pay their debts. 
"I wound up rising in the Colombo family as a soldier," Mazza claimed, admitting he was involved in the attacks and bashings. In 1991, the Colombo family broke into two sections, and they went to war, which meant "kill or be killed." It was a fight between underboss Victor Orena and patriarch Carmine Persico, who was a prisoner.
Mazza's career as a mobster came to an end when he was shot in the eye and subsequently apprehended in Florida, where he had sought refuge. He had been involved in 25 murder plots by the end of his mobster career, four of which he directly fired the fatal shot.
Scarpa, also known as the "Grim Reaper" or "Mad Hatter," is thought to have murdered around 120 people before his death in 1994. He died of AIDS after contracting the disease through a blood transfusion for a bleeding ulcer despite insisting on using his crew's blood. A contaminated steroid needle had infected him.
It was revealed shortly before his death Scarpa had acted as an FBI agent for three decades, even when he was a Mafia criminal lord.
Mazza, who was serving a life sentence in prison for racketeering, murder, gambling, and other counts at the time, was taken aback by Scarpa's death news. He had been faithful to Scarpa for years and was perplexed when he learned his dual life.
Book: 'The Life: A Brooklyn Boy Is Seduced Into the Dark World of the Mafia'
The book, which is his own story, is about a teenage guy on the right track to a bright future who is lured by an older, gorgeous, and sensual woman and is eventually drawn into the life of 'Cosa Nostra,' the mafia. 
Later, he learns that his girlfriend is married to the ruthless mafia Scarpa, nicknamed 'The Grim Reaper.' Mazza appeals to Scarpa and soon becomes his protege. He likes Scarpa so much that since he gives his consent to the affair and welcomes him into the family.
Mazza also discussed executing Colombo Crime Family member Nicholas 'Nicky Black' Grancio along with Scarpa in his book. "I was a gangster," he wrote, "a major player in this 'big Mafia war,' and I indeed had just whacked a very major player on the other side — the most important casualty of the war so far."
When Mazza remained in prison for murdering Nicky Black, he became a significant figure for providing information connected with the corruption investigation case against Scarpa. For this reason, his imprisonment was commuted to ten years. He maintained a journal in jail, which eventually became his book after he was released in 2001. The book was published on 29 December 2016.