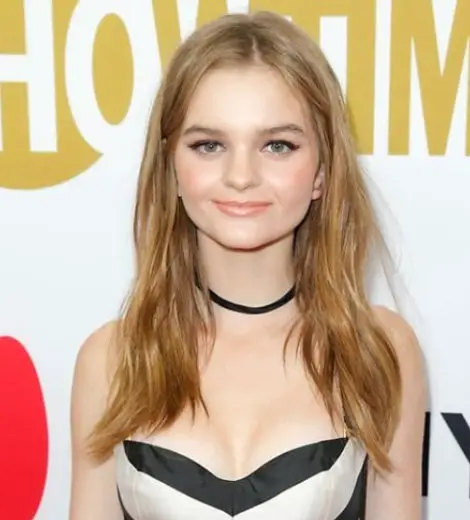 Quick Wiki
Full Name

Kerris Dorsey

Occupation

Actress, Singer, Director

Nationality

American

Birthplace

LA, California, USA

Birth Date

Jan 09, 1998

Age

25 Years, 10 Months

Net Worth

$4 million (Celebrity Net Worth)
Cast of Showtime Crime Drama Series 'Ray Donovan'
Kerris Dorsey | Biography
Featured as Billy Beane's (played by Brad Pitt) daughter in 'Moneyball' (2011)
'Ray Donovan' is a Showtime crime drama series created by Ann Biderman, which aired in 2013. Dorsey played the role of Bridget Donovan, daughter of Ray Donovan. She first appeared in the show at the age of 14 and appeared in over 80 episodes between 2013 and 2020. 
---
Kerris Dorsey is an actress known for her role as Bridget Donovan in the TV series Ray Donovan.
Who is Kerris Dorsey?
Kerris Dorsey is an American singer and actress who began appearing in television commercials when she was six years old. 
In 2005, she appeared in the film Walk the Line and debuted her feature film as Kathy Cash. The same year, Dorsey was cast in the romantic comedy Just Like Heaven as a supporting role Zoe. 
She appeared in her first debut TV series, Monk, in 2006. That year, she earned her career-defining role as Paige Whedon in the TV series Brothers & Sisters, appearing in over 90 episodes from 2006 to 2011. She also appeared in the famous movie, Moneyball in 2011.
Dorsey also starred in several TV series, including So Notorious (2006), Vanished (2006), Medium (2007), Carpoolers (2008), Sons of Anarchy (2011), Shake It Up (2012), and Ray Donovan (2013-2020). 
In 2014, Dorsey portrayed the role of Emily Cooper, Alexander's sister, in the movie Alexander and the Terrible, Horrible, No Good, Very Bad Day. The film follows Alexander and his family through a terrible day because of Alexander's frustrated birthday wish. 
Besides acting, she is also a singer and has sung popular songs like 'Best Worst Day Ever,' 'Sister Rosetta Goes Before Us,' 'I'm just a little girl lost in the moment, I'm so scare but I don't show it,' and 'Guitar Strum.'
Additionally, the end credits song of the movie, 'Best Worst Day,' was written and performed by Dorsey and her sister Justine. The song won the 2014 USA Songwriting Competition's Overall Grand Prize.
Dorsey made her directorial debut with the short 10-minute music-themed movie Silvertone. She also co-starred and performed in the film. Dorsey announced Silvertone on her Instagram on 27 March 2019 and wrote, "I wrote and directed my first short film. Thank you a million times over to the incredible crew and all my friends and family who braved the LA rain to help out. I'm pretty damn lucky."
Age and Early Bio
Kerris Dorsey was born in LA, California, on 9 January 1998. She has an elder sister named Justine. Her father is John Dorsey, the founder of the Lilla Rose hair accessory company, named after Kerris Lilla Dorsey and Justine Rose Dorsey, his two daughters.
In April 2019, she took to Instagram to wish her mother on her birthday. She wrote "my stunning mama. creative, curious, magical, kind, fiercely loyal, intelligent, so beautiful. and born on this day!! happy birthday."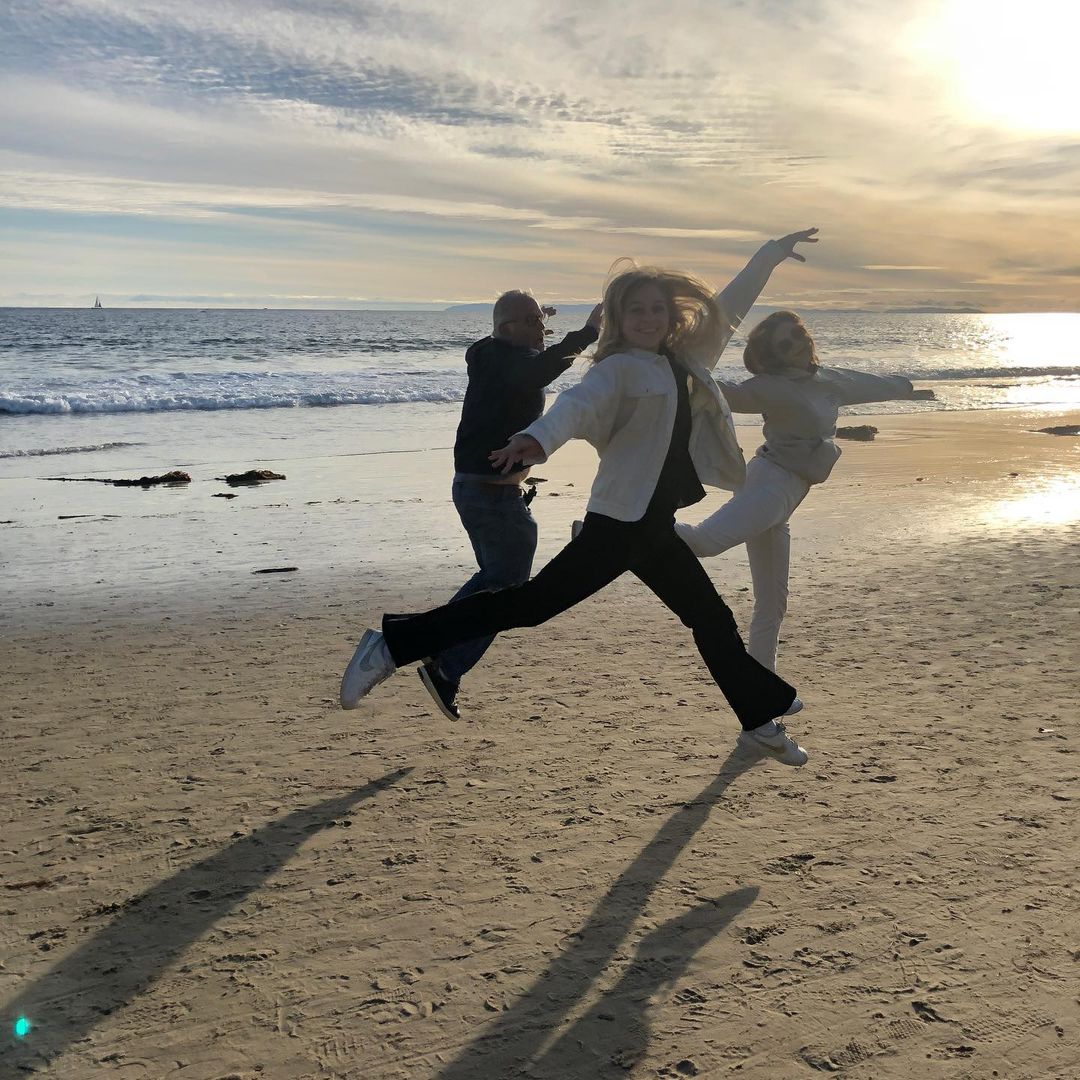 'Ray Donovan'
Ray Donovan is a Showtime's crime drama series created by Ann Biderman, which aired from 2013 to 2020. The show follows Ray Donovan, played by Liev Schreiber, a professional fixer for Los Angeles' rich and famous, who can make anyone's problems disappear from those caused by his own family.
Dorsey played the role of Bridget Donovan, daughter of Ray Donovan. She first appeared in the show at the age of 14 and appeared in over 80 episodes between 2013 and 2020. 
Ray Donovan comprises seven seasons and continues the story in its sequel Ray Donovan: The Movie. The film was released in early January 2022 and picked up from the season 7 finale, where Ray's father, Mickey, played by Jon Voight, is on the run, and Ray is determined to follow him and stop him before he causes any further harm. 
The other prominent cast members of the movie include Eddie Marsan (Terry Donovan), Pooch Hall (Daryll), Dash Mihok (Bunchy Donovan), Kerry Condon (Molly Sullivan), Katherine Moennig (Lena), among others.
'Moneyball'
Moneyball is a 2011 sports drama that follows Billy Beane (Brad Pitt), a baseball general manager, and Peter Brand, an economics graduate, who defy tradition by employing computer-based approaches to construct a competitive sports club. 
Dorsey was featured as Billy Beane's daughter in Moneyball. In a 2011 interview with Access Dorsey revealed she felt a little intimidated working with her on-screen dad Brad Pitt. "But he made it really easy, so after the first day I went home and I was like, 'Mommy, that was so amazing, I worked with Brad Pitt and I can't believe it!'" she continued.
She also noted that Pitt is a good dad and he talked about his six children all the time on sets.
Besides that, Dorsey showed her musical abilities in the movie by playing the guitar and performing a cover of 'The Show,' by singer-songwriter Lenka. Her version sold 86,000 downloads on iTunes and peaked at number six on the soundtracks chart.
Did You Know?
She was in a relationship with actor Dylan Minnette from 2014 to 2018.