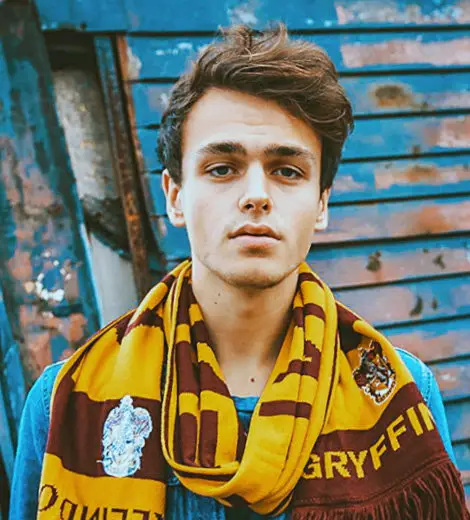 Quick Wiki
Full Name

Jonah Marais Roth Frantzich

Occupation

Singer, Musician, Songwriter

Nationality

American

Birthplace

Stillwater, Minnesota, USA

Birth Date

Jun 16, 1998

Age

25 Years, 3 Months
Member of American Boy Band Why Don't We
Jonah Marais | Biography
Marais formed the boy band Why Don't We with fellow band members in 2016
Why Don't We released their first single, 'Taking You,' in October 2016 and performed their first live show in December 2016. They released their five EPs within their first year and their debut album, '8 Letters,' in 2018. 
---
Jonah Marais is an American pop singer best known for being a part of the boy band Why Don't We.
Who is Jonah Marais?
Jonah Marais is a singer-songwriter who initially rose to fame through his live music on a live-streaming app and website called YouNow. He began broadcasting his live music on YouNow in 2013 and became an Internet music sensation within a few months.
Marais is also one-fifth part of an award-winning band called, Why Don't We, which has millions of followers on social media platforms. He is also popular on Instagram where he frequently advents to Instagram Live. He holds a 2 million follower count as of 2020, on the platform.  
In addition to his band prominence, Marais is also famous for his cover songs including the 'Night Changes' and 'Little Things' by One Direction. Followed by his single EP 'When the daylight's gone' released in 2016. His fans have also created Wattpad stories under the titles 'Why Don't We Imagine', and 'Jonah Marais Imagine' series.   
Furthermore, he holds merch gifts, t-shirts designed with their band, and his solo identity, under Redbubble Designs. 
Age and Early Bio
Jonah Marais, full name Jonah Marais Roth Frantzich, was born in Stillwater, Minnesota, on 16 June 1998. His zodiac sign is Gemini. 
Growing up in Stillwater, Minnesota, he attended Stonebridge Elementary School and Still water Junior High. He then went to a school in Minneapolis for a couple of years. 
Family
Marais' father, Brother Timothy, is a singer-songwriter and musician who has been in the music industry for more than three decades. His mother, Carrie Frantzich, is a certified nurse-midwife. 
Marais began posting his live music on the Internet to keep her mind diverted after his mother was diagnosed with breast cancer in the summer of 2013.
Marais has three siblings, one older brother named Zebulon Wilder and two younger sisters, Esther Grace and Svea Marie.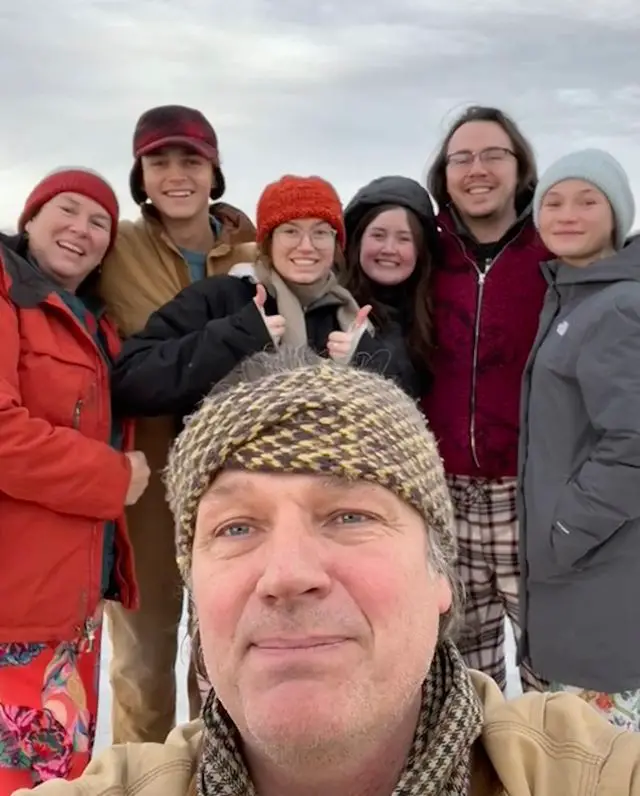 Why Don't We
In 2016, Marais formed the boy band named Why Don't We with fellow band members Jack Avery, Corbyn Besson, Zach Herron, and Daniel Seavy. 
Before launching the band, they were involved in their solo projects. Seavy was a top 10 finalist on American Idol Season 14, while Marais, Avery, Besson, and Herron were doing cover songs on YouTube. In September 2016, the five boys decided to make music as a group. 
The quintet released their first single, 'Taking You,' in October 2016 and performed their first live show in December 2016. They released their five EPs within their first year and their debut album, 8 Letters, in 2018. 
The band released their second album, The Good Times and The Bad Ones, in January 2021. Later, in November of that year, the band released their song titled 'Mistletoe.'
The band has received several awards and recognitions. In 2019, the quintet won the 'Teen Choice Award' for 'Choice Music Group.'  They were also nominated for the '2019 MTV Video Music Award' for 'Best Group.' The band also has two RIAA Platinum-certified singles and four RIAA Gold-certified singles. 
Why Don't We have sold out back-to-back headlining tours. As of January 2022, the band has amassed over three billion global career streams, 3.84 million YouTube subscribers, more than 900 million YouTube views, and 6.6 million Instagram followers. 
Also Read: Jonah Hill - Age, Career, Girlfriend, Weight 
Jonah Marais and Tatum Dahl
Jonah Marais and social media star Tatum Dahl first met each other while filming the music video for Why Don't We's song titled 'Trust Fund Baby.' 
On 2 March 2018, Dahl posted a picture with Marais on Instagram, captioning, "All We used to dream about." Fans speculated that the two began dating in 2018, but Marais and Dahl kept their relationship private. 
However, according to Famous Birthdays, the couple dated from 2018 to 2020. Similarly, as per the Why Don't We fandom page, Marais confirmed they had broken up without giving any information about the reason for their split.
Height
Marais stands at the height of 6 feet 1 inch (1.85 meters).