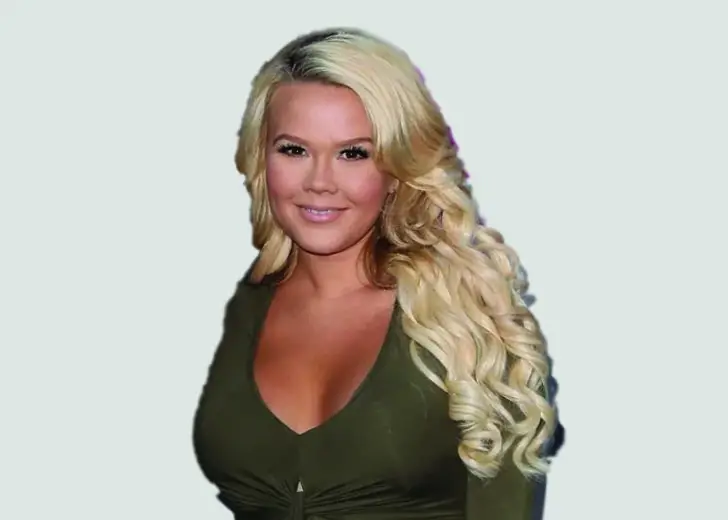 Quick Wiki
Full Name

Kendra Shaw

Nationality

American

Birthplace

Kentucky, USA

Occupation

Businesswoman

University

University of Kentucky

Education

Fashion Merchandising

Relationship Status

Married

Husband

Julius Randle

Husband's Profession Basketball Player
Net Worth

Not Disclosed ($25 Million - Husband)
Wife of New York Knicks Player Julius Randle
Kendra Shaw | Biography
Founder of Kalore Clothing Brand
Kendra Shaw is an American fashion entrepreneur and wife of NBA star Julius Randle.
---
Who is Kendra Shaw?
Kendra Shaw was born and raised in Kentucky by a single mother. She went to the University of Kentucky to study Fashion Merchandising, where she met her future husband, Julius Randle. 
While in college, she competed for the Miss Kentucky Teen USA Pagent and stood as their 2013 semi-finalist. 
Also Read About - Frank Vogel - Wife, Salary, Net Worth & Wiki
Although Shaw established her clothing apparel brand, Kalore, she briefly took a break from her career. Her then-boyfriend, Randle, was pursuing his NBA career and faced injuries in his initial years. So, she halted her career in fashion to support him. 
As of 2022, she launched Kalore in New York City, where according to its website, it provides empowerment to women to feel sexy, confident, and fierce. 
HusbandJulius Randle
Shaw's husband, Julius Randle, came to the spotlight when the Los Angeles Lakers, the NBA team, which drafted him in 2014 in the 7th overall ranking. However, he suffered from a tibia injury in his first year, so he officially played only from the 2015 season.
He was born on 29 November 1994 in Dallas, Texas. He stands 6 feet and 9 inches and plays in the Power Forward position. He started playing as a high school student while studying at Prestonwood Christian High School. He was the 2013 co-MVP of the 'Jordan Brand Classic' while also landing the 'McDonald's All-American' the same year. 
Furthermore, while studying at Kentucky University in 2014, Randle was the 'SEC Rookie of the Year,' followed by 'First Team All-SEC' and 'Third Team All-Americans.'  
After playing for the Lakers from 2014 to 2018, he signed a two-year contract with New Orleans Pelicans in 2018 but only played with them for a year. And eventually, he was signed by the New York Knicks in 2019 and extended his contract in 2021 for four years. In 2021 he was the 'Most Improved Player' along with the 'All-NBA 2nd Team.' 
Engagement and Children
Shaw and Randle met while studying at the University of Kentucky. After being in a relationship for a couple of years, Randle proposed to her in 2016 while they werfe on a trip to Santorini, Greece. She posted Instagram videos of her engagement ring which made headlines after the event.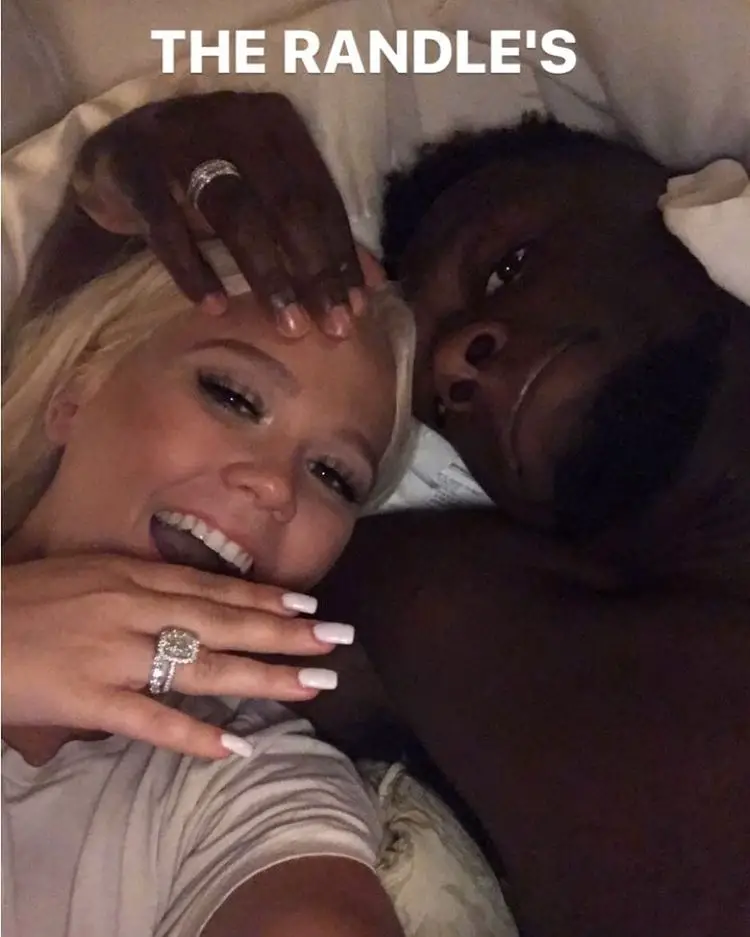 Shaw gave birth to their first child, Kyden Randle, in December 2016, and they exchanged vows in 2017. Then in 2021, they announced that Shaw was pregnant with their second child. She had their son, Jayce Carter Randle, in October of the same year. They have settled in New York and often travel, which she posts about often on her social media.  
Net Worth
Although Shaw has not disclosed her net worth, according to celebrity net worth, her husband Randle holds an accumulated wealth of $25 million. His initial deal with New Orleans was $18 million in 2018, while in 2019, he was on his way with the Knicks with a three-year $56.7 million contract. 
In addition, it is reported that his average yearly salary increased to $20 million, while his extended contract of 2021 was worth over $100 million for four years.