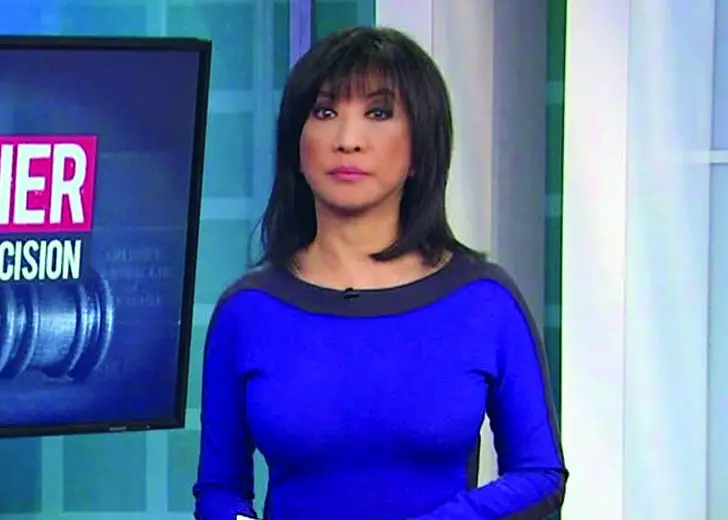 Quick Wiki
Full Name

Kaity Tong

Birth Date

Jul 23, 1947

Age

76 Years, 2 Months

Ethnicity

Chinese

Nationality

Chinese-American

Birthplace

Qingdao, China

Occupation

News Anchor at WPIX-TV

University

Stanford University

Relationship Status

Divorced

Husband

Robert Long

Son

Philip Long
News Anchor at WPIX-TV
Kaity Tong | Biography
Chinese-American Journalist
Kaity Tong is a 74 years old Chinese American TV news anchor. She currently anchors 6:30 pm news on PIX11 News on WPIX-TV.
---
Who is Kaity Tong?
Kaity Tong is an award-winning Chinese-American TV journalist. With more than four decades of experience in news anchoring, she is a veteran and one of the most respected and popular news anchors in New York, USA. Currently, she is with WPIX Channel as their main news anchor.
Tong joined WPIX in 1992 initially as a co-anchor of their 10 pm newscast. Later in 2010, she also began broadcasting weekend news and still works in that capacity.
Prior to joining WPIX, Tong worked as a news anchor for WABC-TV in New York. She had joined WABC in 1981 and worked there until 1991 before leaving for WPIX.
Also Read: Marvin Scott - Wife, Family, Books, Career, & Spouse
How old is Kaity Tong? Age, Birthday, and Early Life
Kaity Tong was born in Qingdao, China, on 23 July 1947. She has not revealed her parents' identity yet. However, she moved with them to the USA at the age of four and then settled in the Washington DC area. As of 2022, her age is 74 years.
In an interview with China Daily USA in 2016, Tong talked about her inspiration and motivation behind becoming a journalist. She said she was mostly inspired by her mother and great uncle Hollington to become a journalist. Her great uncle was an author and the Chinese Ambassador to the USA. On the other hand, her mother has also worked as a broadcaster and producer in the USA.
Furthermore, Tong attributes most of her successes to the upbringing provided to her by her parents. According to her, her parents mostly emphasized her studies and grades during school. She said,
"I attribute much of my success to my parents, who were very strict about doing well in school, emphasizing studies before play. I especially thank my mother who showed me how to be strong, and determined, even when the going was tough. She taught me to be a survivor and to never give up."
She Has Been Married Twice
The veteran of the American journalism industry, Tong, has been part of two marriages to date. However, she has divorced both her husbands and is currently unmarried.
Tong's first husband was Robert Long, her then fellow work colleague and news anchor at KNBC-TV in Los Angeles. Moreover, he was also the vice president of KNBC TV.
The pair crossed each other's paths for the first time while at the sets of KNBC. Eventually, they began their love affair and dated for years before turning their relationship into marriage. 
Tong has not shared her wedding date and further details of her married life with the media and the public. However, after years together and a son, Philip Long, they decided to walk separate ways and legally divorced in 2009.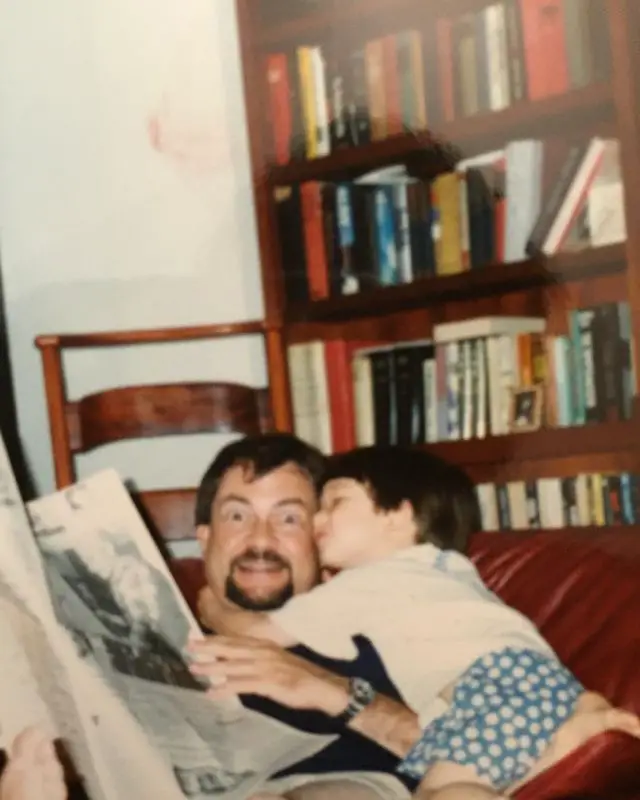 After separation from Robert, Tong married her second husband, Pattrick Callahan, a professional photographer. Like her previous marriage, she has also not given out details related to her second wedding yet.
Kaity Tong's Heart Attack Rumors
In May 2018, the PIX11 News anchor, Tong, experienced the scare of her life when she suffered from severe abdominal complications. Reportedly, she had a ruptured colon, for which she had to undergo two surgeries.
Dr. Aronoff operated on Tong at Lenox Hill Hospital in New York, USA. Following admission to the hospital, many fans and supporters circulated speculation on the internet that she had suffered a heart attack. However, the rumor turned out to be entirely false.
Later, on 18 July 2018, Tong updated her health condition to the public via a tweet on her official Twitter handle, @KaityTong. She wrote,
"Hi Friends! Want to give you an update. I'm getting better but still have a long recovery ahead. But I had to say this: your cards, messages, and overall love & good wishes have been helping me keep my chin up. Thx for all the support. It means the world to me. See you soon!"