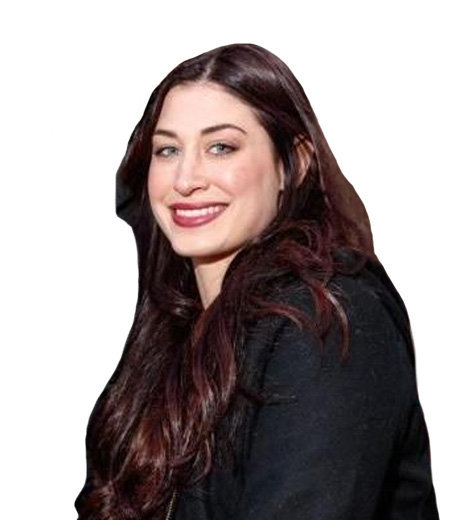 Quick Wiki
Full Name

Kaitlyn McIntyre

Occupation

Health professional

Nationality

American

Birthplace

Florida, USA

Birth Date

Jan 01, 1991

Age

32 Years, 8 Months
Wife of Wrestling Mania Champion Drew McIntyre
Kaitlyn Frohnapfel | Biography 2021
McIntyre dedicated his first book, 'A Chosen Destiny: My Story' to Frohnapfel
Frohnapfel and McIntyre first met in 2013 at a bar in Tampa. She was only 21 years old and still in college, whereas McIntyre had already established his name in the wrestling world. They dated in 2014 and married in 2016 in a private ceremony away from the media. She has been his support during the downfall of his career.
---
Kaitlyn Frohnapfel is married to the Wrestling Mania Champion, Drew McIntyre.
Who is Kaitlyn Frohnapfel?
A professional in the health sector, Kaitlyn Frohnapfel met popular wrestling champion Dres McIntyre in 2013 and dated in 2014. McIntyre was facing the downfall of his career during that time, to which Fronhapfel came as a pillar of support that made him win the 2020 Royal Rumble and the ultimate World Wrestling Champion at Wrestle Mania 36 in 2020. McIntyre released a book, 'A Chosen Destiny: My Story,' in 2021, and he had mentioned his wife Frohnapfel in the book, thanking her for all she did to him during his worst days.
About Kaitlyn Frohnapfel
Kaitlyn Frohnapfel was born on 1 January 1991 in Largo, Florida. She did her high school in Largo High School and majored in biology at the University of South Florida. She played soccer and ran track during high school but did not choose to pursue sports as a career.
Marriage and Mission
Frohnapfel and McIntyre first met in 2013 at a bar in Tampa. She was only 21 years old and still in college, whereas McIntyre had already established his name in the wrestling world. They dated for the time being and decided to move in together in 2014. However, it was not an easy relationship.
McIntyre was just fired from the WWE, and he was still grieving for his mother. The pressure of failure and loss was spiraling his relationship too. Then, he and Frohnapfel came up with a plan to revive his career, calling it "Drew McIntyre 2.0 Mission." They stayed together and worked on his career and problems.
Eventually, on 12 December 2016, they got married privately, surrounded by family and friends.
As McIntyre re-established his career as a prominent wrestler, Frohnapfel followed a career in the health sector. He also devoted his 2020 Royal Rumble Victory to his wife.
In his 2021 book 'A Chosen Destiny: My Story,' he wrote that his wife was not a wrestling fan, and that keeps them both grounded, "Kaitlyn's not the biggest wrestling fan in the world, let's say. She doesn't like it, which is great for me, because I'm so obsessed that it helps balance me out."
About her husband, Drew McIntyre
McIntyre was one of the first Scottish wrestlers to make it to the infamous WWE Championship. He was interested in the game since he was ten years old, and by the age of 15, he was begging his mother to enroll him in professional training. At 17, McIntyre led the Scottish independent wrestling scene and signed with the World Wrestling Entertainment (WWE), America, when he was 21 years old.
When he was 23 years old, WWE boss Vince McMahon called him the "chosen one" and the future of the wrestling world. He was starting to gain publicity then, but soon, he began making headlines.
However, he could not carry the heaviness of fame at an early stage. McIntyre could not keep up with the ranks of the company. Instead, he was often partying and getting drunk. In 2014, WWE released him from his contract, and he was back to square one.
McIntyre was then married to a former wrestler Taryn Terrell. They were both in the spotlight due to their success. Hence, when they got divorced after one year of marriage, the couple drew even more attention from the media. 
Back to the Wrestling Scene
After his downfall from the WWE, McIntyre went back to independent wrestling in Scotland. In one of his victory games, he made an emotional speech to his fans, which went viral.
By then, the British wrestling scene had changed. WWE was not the only company in front of the championships. He had other paths to approach to become a pro-wrestler, and due to his viral video, he also had his fans communicate throughout his part of his career.
McIntyre garnered 1.3 million followers on Instagram, which gave his viewers a platform to observe him personally. He went on to win title after title. He traveled with one extra suitcase to carry his championship belt. In 2016, he sustained two fractures on his vertebrae's which brought a pause in his career.
Marriage with Frohnapfel
Nevertheless, he considered the incident as a turning point in his relationship with Frohnapfel. He said, "We fell more in love than ever. She'd been through hell and yet here she was, patient and loving, doing everything in her power to help me get better… I don't recommend a broken neck, but it certainly put me on the right path…"
They married in 2016. Due to his popularized first marriage, McIntyre kept his second one quiet away from the chaos.
Then, as his career took uphill, he won the 2020 Royal Rumble, which let him challenge the world title at Wrestle Mania 36, held in March 2020. He competed for the championship in a secured environment due to the pandemic. McIntyre also won the title and retained the position of the World Wrestling Champion for 203 days.
McIntyre's Book
On 4 May 2021, McIntyre published his first book, 'A Chosen Destiny: My Story.' He penned his journey from a ten-year-old dreamer, his ups and downs, people of inspiration for his position as the world titleholder.
"My journey in wrestling has been complicated. A series of struggles and disappointments, like a game of snakes and ladders… but my story shows that if you want something, you don't just knock at the door, you kick it off its hinges," McIntyre noted.
He dedicated the book to his mom, who passed away due to cancer, and his wife, Frohnapfel, who stayed with him throughout his journey.