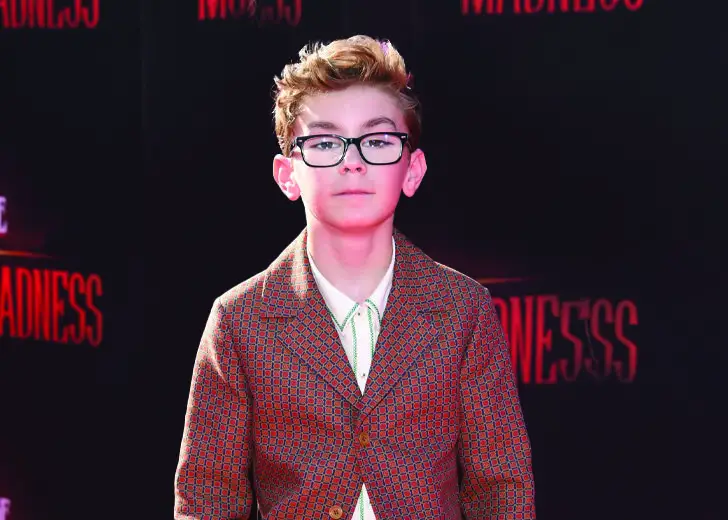 Quick Wiki
Full Name

Julian Hilliard

Birth Date

Jun 20, 2011

Age

12 Years, 3 Months

Ethnicity

White

Nationality

American

Birthplace

Dallas, Texas, USA

Zodiac Sign

Gemini

Occupation

Actor

Mother

Arianne Martin

Father

Justin Hilliard
Cast of Horror Franchises 'Haunting of the Hill House' and 'Conjuring'
Julian Hilliard | Biography
Billy Maximoff in the 2021 Marvel Series 'WandaVision'
Julian Hilliard is an American child actor known for acting in the horror franchises 'Haunting of the Hill House' and 'Conjuring.'
---
Who is Julian Hilliard?
Julian Hilliard was born on 20 June 2011 in Dallas, Texas. As a toddler, he began his career in the acting arena, his first appearance being as a one-year-old in the 2012 short movie A Father. 
Then in 2018, he appeared in a minor role in the movie Never Goin' Back. The same year he took his career-defining part in the horror TV series The Haunting of the Hill House as young Luke. 
The series had ensembled young characters who experience supernatural beings in their childhood home. Hilliard joined the cast as a seven-year-old. And he recalled that shooting the Hill House was the earliest memory of his childhood and acting. He also reminisces the project as being closest to co-actors even after the shoot ended. 
"Most of my first memories are from The Haunting of Hill House. I remember playing and talking with Violet McGraw [who plays young Nell] and Olive Abercrombie [who plays Abigail] a lot," he confessed. "I still keep in touch with them. I got to see and play with Olive recently, too! We play Minecraft together."  
Subsequently, in 2019 he was Julian in the movie Greener Grass. The same year he was Jack Gardner in Color Out of Space. Finally, in 2020 was in the TV series Penny Dreadful: City of Angels as Tom Craft. 
Also Read About - Iain Armitage- Young Sheldon, Age, Parents, Bio
Followed by that, Hilliard was Billy Maximoff in the 2021 marvel series WandaVision. He then appeared in the 2021 movie The Conjuring: The Devil Made Me Do It as David Glarzel. He played the part of a possessed child, which was also his career-defining role. And in 2022, he is set to recur the role of Maximoff in Doctor Strange in the Multiverse of Madness.
Hilliard's parents and joining acting
Hilliard was born to parents Arianne Martin and Justin Hilliard as their only children. His parents managed him during his initial years, then he was recruited by Linda McAlister Talent, and currently, they function his public Instagram account.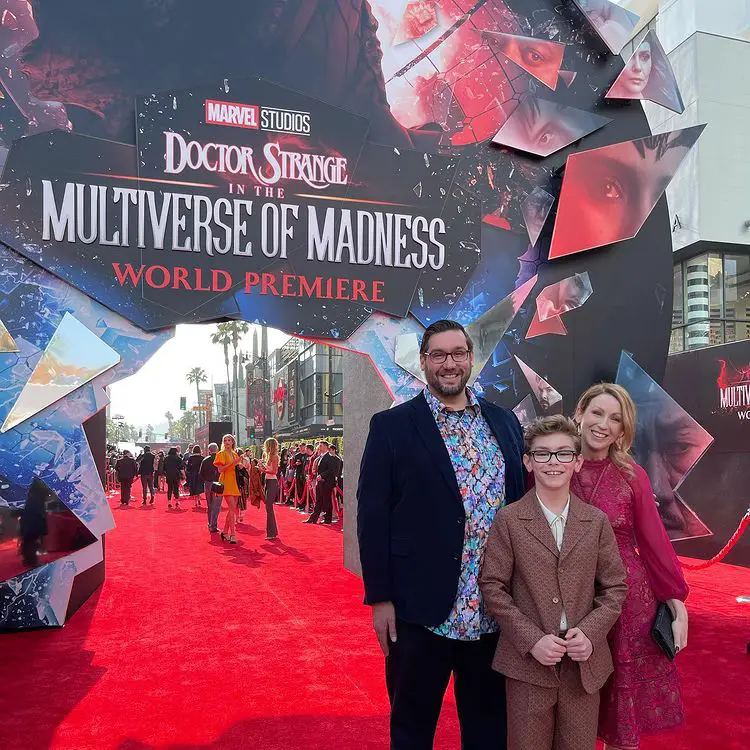 As a child, Hilliard did not aspire to become an actor. Instead, he liked to play pretend and then one day asked his parents to take him to an audition. 
He shared about not knowing to act to Fangoria Magazine, "I didn't know I could do it at first. I always liked to play pretend and make my own stories and movie trailers with my parents. One day, I got asked if I wanted to audition for a commercial."
He added, "I booked that and then had one more audition before Haunting came up. I have been an actor ever since and love doing it. I also like to make my own LEGO movies."
Furthermore, as he started acting in horror movies at a young age, rather than scary, he found them adventurous. He told the Fansided Magazine that 'Goosebumps' is his favorite book, "I love reading the Goosebumps books and enjoy the movies too. Except, they're not really that scary, they're more adventure filled. My favorite scary movies are probably A Quiet Place and The Birds."