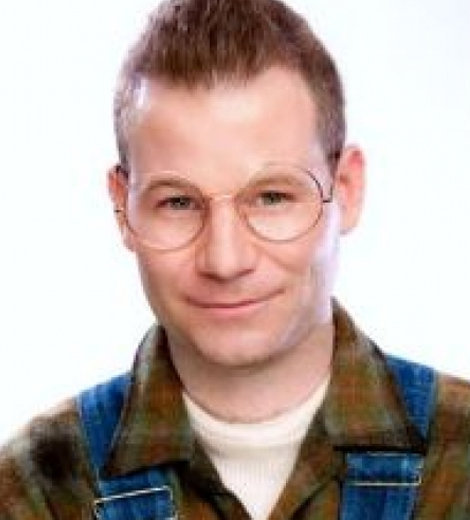 Quick Wiki
Full Name

Jordan Warkol

Occupation

Former Actor, Corporate Official, Professional Poker Player

Nationality

American

Birthplace

New York, USA

Birth Date

Nov 21, 1986

Age

36 Years, 10 Months

Ethnicity

White

Zodiac Sign

Scorpio

First Titular Role

The Little Rascals

Relationship Status

Married

Wife

Sandra Melissa

Wedding Date

2018

Net Worth

Undisclosed

Children

One

Daughter

One
Former Actor who played Froggy in the movie 'The Little Rascals'
Jordan Warkol | Biography
The 1994 film 'The Little Rascals' cast reunited in 2014 to commemorate the 20th anniversary of the film
Warkol was just eight years old when he got cast in the 1994 film 'The Little Rascals.' He played Froggy in the movie. He was named so because his voice sounded like he had a frog in his throat. The character was a carryover from Hal Roach's original 'Rascals, Our Gang,' which debuted in 1922.
---
Jordan Warkol is a former actor who played the character Froggy in the 1994 movie 'The Little Rascals.'
Who is Jordan Warkol?
Jordan Warkol is a former actor voice actor. Warkol was born on 21 November 1986 in New Rochelle, New York. He is an alma mater of Chaminade College Preparatory School. After that, he pursued the stream of Business Marketing at California State University-Northridge and graduated in 2010.
He is currently a professional poker player and corporate business official. He has also played in the World Series of Poker in Las Vegas. Warkol is widely recognized for playing Froggy in the 1994 film, The Little Rascals. Some of his acting credits include the TV movies, The Shaggy Dog (1994), Carpool (1996), The Modern Adventures of Tom Sawyer (1988), and others.
As a voice actor, he holds the credit of voicing Eddie on the TV series short, The Best of Rocket Power from 1999 to 2002.
On-Screen Appearances
The former actor appeared on-screen from 1993 to 2006.
He guest-starred on several TV series, namely, Grace Under Fire in 1993, Thunder Alley, High Sierra Search and Rescue, and The George Carlin Show, all three in 1995, Beyond Belief: Fact or Fiction in 1997, Coach, High Incident, Sliders, and Baywatch, all four in 1996, Walker, Texas Ranger in 1997, 7th Heaven in 2000, Judging Amy in 2001, The X Files in 2001, and Touched by an Angel in 2003.
In addition, Warkol had appeared on several television shows, including, The Shaggy Dog (1994) as Moochie Daniels, Carpool (1996) as Travis, Milo (1998) as Evan, Thirst (1998) as Richie, The Modern Adventures of Tom Sawyer (1988) as Jimmy, and The Specials as a commercial kid in 2000. He was well recognized after he starred in the 1994 film The Little Rascals, in which he played the character Froggy.
Warkol was also a voice artist. He lent his voice to the character Chocolate Boy / Jamie from the TV series Hey Arnold! (1997-2001). He contributed his voice to Eddie on the TV series short, The Best of Rocket Power from 1999 to 2002 and reprised the same voice of Eddie in the video game Rocket Power: Beach Bandits in 2002. Similarly, he voiced the character, Steve / Jock, in the TV series short Whatever Happened to... Robot Jones? in 2003 and Juice in the video short Da Jammies in 2006. 
Cast of 'The Little Rascals'
Released in 1994, the narrative of The Little Rascals commences with the introduction of Spanky (played by Travis Tedford) as the president of the "He-Man Woman Haters Club," a boys-only club that comprised several school-aged lads from the neighborhood as members. While planning for the club's annual prize-winning go-kart race dubbed "The Blur," Alfalfa (played by Bug Hall), Spanky's best buddy, gets hand-picked for the race. However, during the official entrant announcement of the race, Alfalfa went missing. Leaving the race behind, he was with Darla (played by Brittany Ashton Holmes). The rest of the story premises Alfalfa courting Darla, and his "He-Man-Woman-Hating" buddies want to put a stop to it.
Other cast members of the movie included Travis Tedford as Spanky, Bug Hall as Alfalfa, Brittany Ashton Holmes as Darla, Kevin Jamal Woods as Stymie, and Zachary Mabry as Porky.
His Role
Warkol was just eight years old when he got cast in the film. Moreover, the movie landed him his biggest break. He played Froggy in the movie. He was named so because his voice sounded like he had a frog in his throat. The character was a carryover from Hal Roach's original Rascals, Our Gang, which debuted in 1922.
Even after more than two decades of the movie, his Twitter bio recalls his role as Froggy. It reads, "I'm that guy who played Froggy in The Little Rascals...but I'm older now, and my voice is less creepy."
The Reunion of 'The Little Rascals'
To commemorate the 20th anniversary of The Little Rascals, 22 Vision, a former production company located in Los Angeles, reunited its cast for a flashback photograph in 2014. During the reunion, the cast members recreated the original movie poster. The whole ensemble turned up to the shoot to dress up, re-enact sequences from the movie, and reminisce about behind-the-scenes mishaps.
Warkol referred to the picture shoot as "the most fun thing I've done in years" in a video of the reunion and behind-the-scenes footage posted by 22 Vision in 2014. He also shared about the reunion on his Instagram with the caption, "It's officially been 25 years since The Little Rascals came out, which is mind-blowing. This role definitely took my life in a crazy direction, and the other day seeing my 7 year old niece watch it twice in a row this many years later was really awesome. When I was in high school I was a little annoyed by it all, then in college it was fun seeing people's reaction when they found out, and now it's cool looking back and being able to say I was a part of it, very thankful, and all can ask for is a few Azoogas!!"
Where is He Now?
According to IMDb, Warkol discontinued his acting profession in 2006. In 2008, he went to work with John Roberts Powers as an acting/improv coach until 2009. 
He joined Toon Goggles, Inc. as the Director of Business Development in 2011 and works for the company until today. His responsibilities in the company include developing the platform and mobile apps, forming new alliances, expanding the company's revenue, and improving workplace operational efficiency.
In November 2019, OTTera, Inc. hired Warkol as a full-time Business Development and Ad Sales Director. He worked in the designation until April 2021. He was then promoted to full-time Senior Director of Business Development at OTTera, Inc., which he currently holds as of October 2021.
Is Jordan Warkol Dead?
Jordan Warkol is healthy and alive. However, Billy "Froggy" Laughlin, who also played the role of Froggy in Our Gang short films in its final stretch, died due to a traffic collision in 1948. As per IMDb, both Warkol and Laughlin had played the character of 'Froggy' in Our Gang short films and The Little Rascals, respectively.
On 31 August 1948, Laughlin died in a hospital after a speeding truck collided with his Cushman motor scooter while distributing newspapers near his house in La Puente, California. The cause of his death was a horrific bicycle accident. His 16-year-old friend John Wilbrand, riding the scooter, made a U-turn in front of the vehicle but escaped with minor cuts and bruises. 
Paul Otto Bauman of Maywood, the truck's driver, told deputies that the scooter in front of him began a U-turn from the north side of a road. He said he couldn't stop and hit the scooter head-on. 
According to officers, Laughlin was flung 40 feet down the middle of the highway, while the other boy was thrown 30 feet away from the moment of impact.
He lived with his parents, two brothers, Claude and Mickey, and his maternal grandmother at the time. Laughlin's parents had given him the scooter two weeks before the unfortunate incident. Laughlin, who died at the age of 16, was the youngest of the Our Gang cast members. Laughlin is buried next to his parents in Whittier, California, Rose Hills Memorial Park Cemetery.
Laughlin's Character Froggy in 'Our Gang'
Laughlin made his movie debut when he was eight years old in an Our Gang, The New Pupil in 1940. In his first three films, he supported Alfalfa Switzer, but in 1941, he took over as the group's comic lead from the now-too-old Switzer. 
His character was recognized for having a weird, guttural voice that sounded like a frog's croak. Laughlin performed the voice himself, without dubbing, based on a Popeye impersonation he had been performing for friends. He also directed the 1944 movie Dancing Romeo, the final picture in the Our Gang series. 
He Married His Wife in 2018
Warkol married Sandra Melissa in 2018. They currently reside in Los Angeles.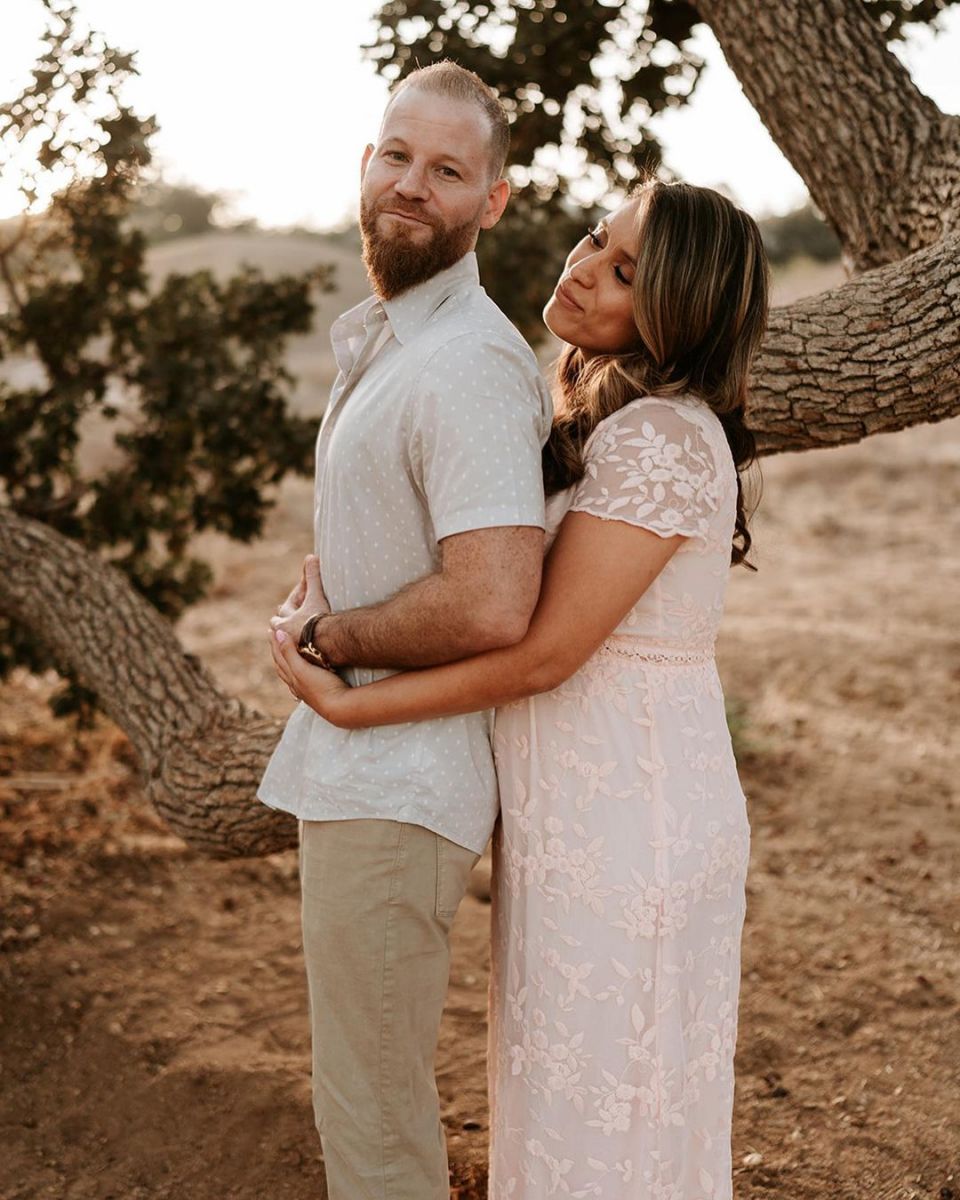 Warkol and his wife welcomed their daughter Olivia Blake Warkol on 31 January 2022. He shared a post on Instagram with the caption, "I'm typically ready with too much to say, but I am feeling too much right now, and can honestly say this little girl took the words out of my mouth. Welcome Olivia Blake Warkol, and don't forget…I'm the one who won't say no to an extra cookie."