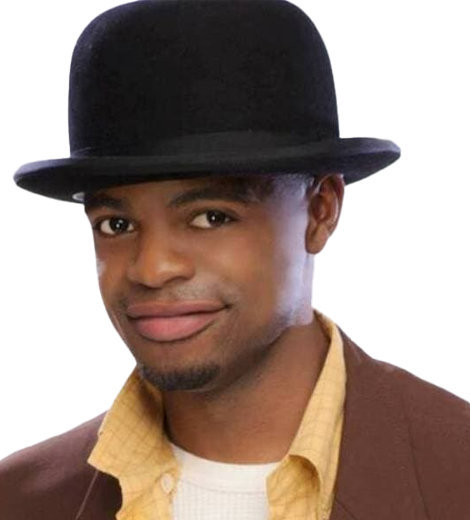 Quick Wiki
Full Name

Kevin Jamal Woods

Occupation

Former Actor, Employee at Media Market Research Company

Nationality

African-American

Birth Date

Jan 06, 1987

Age

36 Years, 8 Months

Zodiac Sign

Capricorn

First On-screen Debut

In 1993 film 'A Perfect World'

Parents

Helen and Gary Woods

Height

5 Feet 2 Inches (1.57 Meter)
Cast of the Movie 'The Little Rascals'
Kevin Jamal Woods | Biography
Woods launched a YouTube Channel, ThaReal KWoods, in 2006
Kevin Jamal Woods landed the role of Stymie in the 1994 children's movie, 'The Little Rascals.' The movie was about a group of children who were 'He-Man-Woman-Hating' club. For his role, Woods received a 'Young Artist Award' in 1995 under 'Best Performance by a Youth Ensemble in a Motion Picture.' In 2014, the movie cast members gathered again for the 20th-anniversary celebration of the movie. Organized by the movie's production company 22-Vision, the members recreated the movie posters and famous picture shots.
---
Kevin Jamal Woods is a former child actor known for his role as Stymie in the children's movie The Little Rascals.
Short Bio
Kevin Jamal Woods is a former child actor who began his career as a model in magazines and catalogs. He was approached by a talent agent at the age of two when he was spotted with his mother at a store. He eventually passed the agency's interview and landed a contract for print ads.
Woods then appeared in a few commercials before landing his first audition, A Perfect World, with Kevin Conser and Clint Eastwood. After that, he auditioned and got cast as Stymie in the kid's movie The Little Rascals. Later, he appeared in films like Hope, Babe, and The Brainiacs.com.
He Is The Eldest Of Two Children Of His Parents
Woods was born on 6 January 1987 to Helen Woods and Gary Woods. He has one younger sister.
Woods shared in an interview that his favorite childhood memory was his vacation to The Bahamas on the Disney Cruise ship with his family. "My favorite childhood memory is something that nobody would probably ever think… but when me and my little sister, my dad, my mom went to the Bahamas on the Disney Cruise ship," he said. 
He further shared that the trip was fun, and he had a good time there. "It was like I was only gone for like four days on the water, but they had this little team area where you could go and be without your parents. All of us teenagers were there playing board games and things like gender and stuff. They had video games, you know that's when the biggest dream character sort of thing. They had old PlayStations and Dreamcast and stuff. We could play video games and things, and then they had different things for us to do each night where it was almost like we were in a club," he added.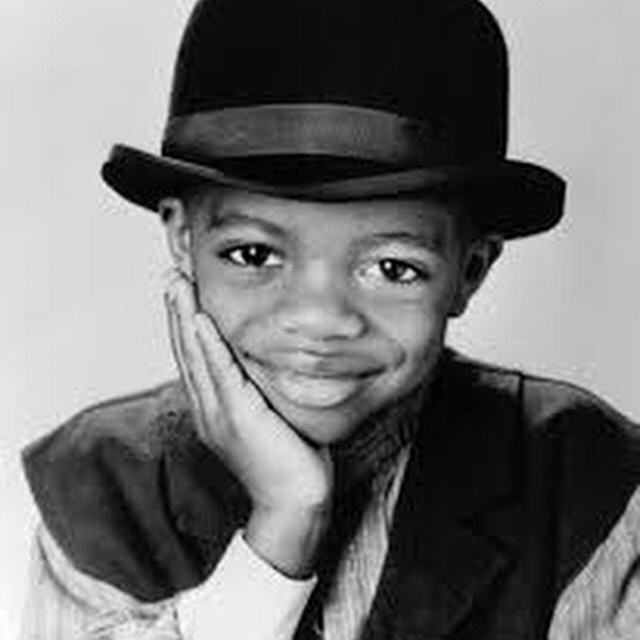 He Made A Breakthrough With His Role As Stymie In 'The Little Rascals'
After his debut role in the 1993 film A Perfect World, Woods landed his breakout role in the 1994 film The Little Rascals. The Little Rascals was about a group of children members of the 'He-Man-Woman-Hating' club. However, one of the members, Alfalfa, liked Darla and began to charm her against the club's rules. Unfortunately, his buddies, a gang of little mischief-makers, try to sabotage Alfalfa's opportunities. The movie became a hit.
Woods played the character of one of the gang members, Stymie. For his role, he received a 'Young Artist Award' in 1995 for 'Best Performance by a Youth Ensemble in a Motion Picture.'
During an interview with Adam Banks for his Off The Cuff podcast in December 2015, Woods said he got wide recognition after appearing in The Little Rascals. 
"Before I went to do the movie you know all of my friends knew that I was in that kind of industry because I had done that other movie. But afterwards yeah I found people that I knew later that didn't know me that found out that I was in the movie," he said.
'The Little Rascals' Reunion
In a podcast interview, Woods revealed he kept in touch with the other actors of The Little Rascals through social media, and most of them discontinued acting.
"Twitter and Facebook is really how I've kept up with the rest of the cast members, yeah it's I mean we all kind of got our own lives now so it's it's kind of difficult to reconnect but I still follow everyone because they all seem to be doing interesting things…."
Then, in 2014, on the 20th anniversary of The Little Rascals, the production company 22-Vision, invited the movie's actors for the anniversary celebration. Woods joined the reunion and recreated the movie posters and famous picture shots.
He expressed his opinion about the reunion, "…kind of like okay so as you know we did that 20-year reunion thing…and that was the first time in like at least 15 years yeah no like 20 years not 20 but 10 years that I had seen a couple of the other cast members like, Spanky the guy who played Spanky, uh Travis Pepper and I used to be really cool but that was back when I lived in California and then when we both moved back to Texas we moved to different parts of Texas so we hadn't really seen each other since like 2000. So, it was kind of cool to reconnect with everyone there…."
Also Read: Zachary Mabry - The Little Rascals, Age, Now
The Success of 'The Little Rascals' Begat Him Roles In Other Several Movies & TV Shows
Other than that, he also appeared in a recurring role of Frank on the TV series Blossom from 1994 to 1995. In 1995, he was also in the short video series On Nature's Trail Series as Kevin and voiced the role of a puppy in the movie Babe.
Following that, Woods was seen on the TV series Walker, Texas Ranger as Simon Purcell in the 1996 episode 'Cyclone,' along with the 1996 movie America's Dream as Clyde.
Subsequently, in 1997 he appeared as Cleavell Monroe in the TV movie Hope, then on the series Sons of Thunder as Malik in a 1999 episode titled 'Lost and Found,' and his final acting role was of Danny in the 2000 movie The Brainiacs.com.
He Studied Mass Communication After Retiring From Acting
After his last movie in 2000, Woods decided to go to high school and led a normal life away from the spotlight. In high school, he said he joined the marching band and learned to play music.
He then completed high school and went to Bethune-Cookman University in Daytona Beach, Florida, on an academic scholarship. He also had a band scholarship to play tuba, and he was in the marching band for about four years. He finished college with a bachelor's degree in mass communication with a focus on broadcast journalism and interned at a Fox-affiliated broadcasting channel in Dallas. 
"I went out on like six different interviews… well not interviews… like locations that were because of somebody dying, and I was like well, good lord, this is what I have to look forward to then. I don't know if I want to be a reporter," Woods shared about his bitter experience during his internship.
Where Is Kevin Jamal Woods Now?
After graduation, he said he didn't know what he wanted to do. He was sick of school, so he returned to his home and moved to Atlanta to travel around the places. However, unemployed Woods moved back to Dallas, Texas, and started working in a Texas-based international media market research company.
According to Woods, the company works for Nielsen, which does all of the ratings for TV shows and radio stations. He said his job was to talk on the phone all day, but he did not like it. "I think the job is in my field, so I'm gonna stick with it. But I don't know if I really like it because I really hate talking on the phone to people I don't know. I feel like really dealing like… I'm invading their home and their time and space even though I'm getting paid for it, so I'll do it anyway," he described.
Woods also opened a YouTube Channel, ThaReal KWoods, in 2006. He posted the first video on his channel in February 2008. The video featured the What's Next dance group's performance at the 7/11 event at Bethune Cookman University's Performing Arts Center. He did not make any posts for more than six years. 
Then from 2014 to 2016, he occasionally posted personal vlogs on his YouTube channel. He used to post vlogs about his road trips, vacations, likes and dislikes, and day-to-day life. After that, however, his channel again went on hiatus for almost three years. After that, he started posting cover songs with The Brazz Kru. He also shared the songs on SoundCloud.
He later posted remix versions of songs called "chopped and screwed" by various musical artists, including Beyoncé, Tweet, Jamie Foxx, R Kelly, Chris Brown, T Pain, and C.R.U.S.H. The last video he posted on his channel was in April 2021.
Woods was also active on his Facebook Page until 2015. He even invited his fans through a Facebook post in September 2015 to follow his weekly podcast Living Room Nerds, if they would like to keep up with him. According to Screen Rant, Woods created the podcast with his cousin, and the duo talked about geeky things for half-hour episodes. However, there is no information about the show today.