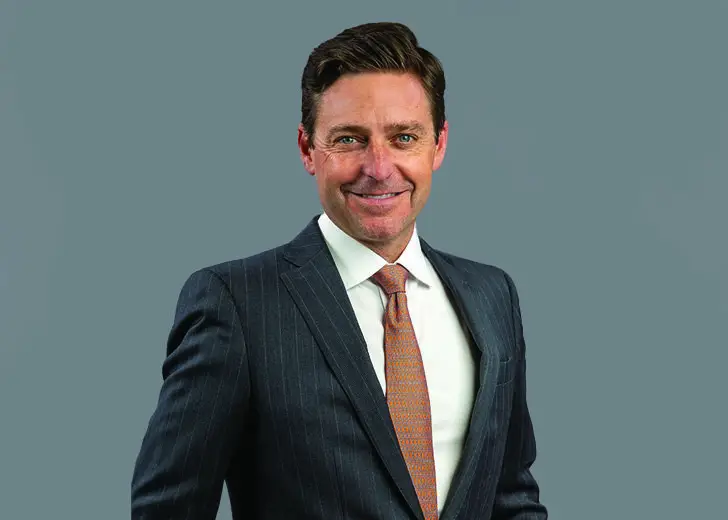 Quick Wiki
Full Name

Jonathan Morris

Birth Date

Aug 22, 1972

Age

51 Years, 3 Months

Nationality

American

Birthplace

Cleveland, Ohio

Zodiac Sign

Leo

Occupation

Journalist and Former Religious Preacher

University

Rome's Regina Apostolorum Pontifical University & Franciscan University

Education

Licentiate degree in Moral Theology & BA in Business Administration

Relationship Status

Married

Wife

Kaitlyn Folmer

Wedding Date

17 October 2020

Beliefs On Religion

Christian
Contributor and Analyst of FOX News
Jonathan Morris | Biography
Former Catholic Father
Jonathan Morris is a former Catholic minister and religious and political analyst for FOX News. 
---
Who is Jonathan Morris?
Jonathan Morris was born on 22 August 1972 in Cleveland, Ohio. He received BA in Business Administration from Franciscan University. He also holds a licentiate degree in moral theology from Rome's Regina Apostolorum Pontifical University.
In 2005 he joined the FOX News Channel as a contributing analyst on political, social, and religious issues. He also covered major religious events, including Pope Benedict XVI's historic visit to the United States in 2008, followed by the resignation of Pope Benedict XVI in 2013 and the beatification of Pope John Paul II. 
In addition, Morris reported the inflow of human trafficking in Germany during the World Cup in 2006 and the Paris riots in 2005. Furthermore, he was the program director of The Catholic Channel on SiriusXM satellite radio
Leaving Priesthood 
Morris was initially a Catholic pastor, also known as Father Jonathan Morris. He worked as a media and communications special assistant to Cardinal Timothy Dolan. He served in pastoral ministry in numerous city parishes within the Archdiocese of New York until quitting the Catholic priesthood in 2019. 
He announced the official news in June of 2019 through his social media. He confessed that he was thinking about leaving the clergy for some time but became certain when he was on sabbatical to be with his family. After which, he formally asked Pope Francis to 'release him from the duties and responsibilities of the clerical state.' 
Furthermore, he also shared that contrary to popular belief, his faith in the Church and God was stronger than ever. "Personally, I have no axe to grind. My faith in God and my love for my Church is stronger than ever," he said about his absence of regret and relationship with God.  
Also Read About - Davey Wavey - Age, Himeros TV, Coming Out & Gay
In his FOX News article, he also added that he was embarking on a new phase of his life where he was open to opportunities and possibilities. He was ready to dwell in his present and future rather than the past.  
"In this new chapter of my life, I won't be rejecting my past, but rather taking what I have lived and learned, the good and the bad, and using that experience as I take on this new challenge," he concluded. 
Wife and Baby
Morris is married to ABC News producer Kaitlyn Folmer. They met first time in Rome when they were both reporting on Pope Benedict XVI's departure and the installation of Pope Francis in 2013.
Reportedly, Folmer was booking visitors for Good Morning America, including Cardinal Timothy Dolan, archbishop of New York, who was close to Morris.
Morris had 'extremely impressed' Folmer during the booking process, and he continued to appear on the news after that. 
They married on 17 October 2020, in St. Patrick's Cathedral in Dublin, Ireland. At their wedding pictures, 200 guests were seated three pews apart and wearing masks in photos from the ceremony.
Later, the couple was accused of violating COVID norms and exhibiting a lack of taste by hosting the wedding during the epidemic.
However, according to the Daily Mail, they followed New York state laws and restricted the guest list to avoid exceeding capacity in their venues.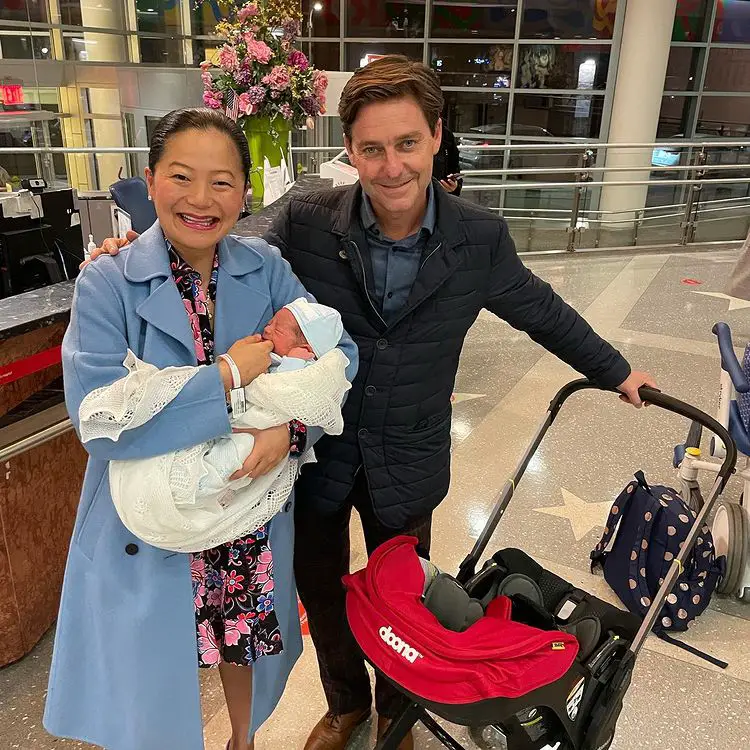 Subsequently, on 8 October 2021, Morris and Folmer had their first child son, Andrew Graham Timothy Morris. He uploaded hospital pictures with his wife and baby and updated they were healthy.