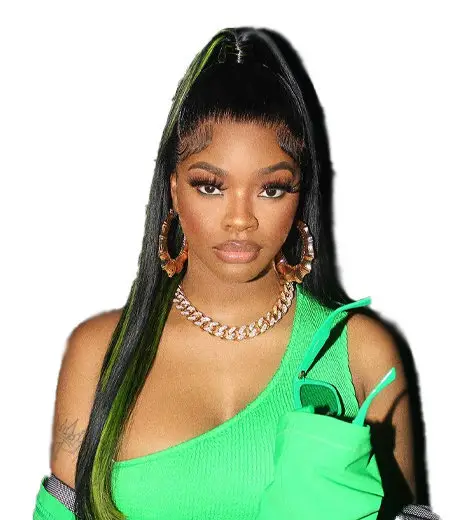 Quick Wiki
Full Name

Jatavia Shakara Johnson

Occupation

Rapper, Musician, Singer

Nationality

American

Birthplace

Miami, Florida, USA

Birth Date

Dec 03, 1992

Age

31 Years, 0 Months

Nickname

JT

Ethnicity

African-American

Zodiac Sign

Sagittarius

Boyfriend

Lil Uzi

Height

5 Feet 4 Inches

Net Worth

Undisclosed
One Half of the South Florida-based Female Hip Hop Duo, City Girls
Jatavia Shakara Johnson | Biography
City Girls launched their debut song 'Fuck Dat Nigga' in August 2017
Jatavia Shakara Johnson began her musical journey with Brownlee in 2017 when they were motivated to record following an altercation with some individuals. The duo purchased a beat from their friend and producer Chad Thomas, known as MajorNine. The beat used rapper Khia Shamone Finch's raunchy 2002 hit 'My Neck, My Black.' The duo then recorded a diss track 'Fuck Dat Nigga' as City Girls at Johnson's father's in-home studio as a joke. 
---
Jatavia Shakara Johnson, alias JT, is an American rapper. She rose to fame as the one half of the South Florida-based female hip hop duo, City Girls.
Short Bio
Jatavia Shakara Johnson is a rap artist and a member of the hip hop band City Girls born on 3 December 1992 in Miami, Florida. She and her friend Caresha Romeka Brownlee, alias Yung Miami, recorded their first song titled 'Fuck Dat Nigga' as City Girls in August 2017. The duo then released their first mixtape titled Period in May 2018. They later released their first studio album, Girl Code, in November 2018. Their second studio album, City on Lock, was released in June 2020.
She Had A Rough Upbringing
Johnson had a very rough childhood because of her mother's drug abuse. In December 2019, Hotnewhiphop.com reported Johnson's testimony about her childhood. She said, "My mother was an addict. I hate drugs. I don't even smoke weed. I get upset about it too. Drugs ruined my childhood!"
She Met Her Bandmate Caresha Brownlee In Her Early Teens
Johnson met her future rapping partner, Caresha Brownlee, known as Yung Miami, through mutual friends during her early teenage years. Johnson knew Brownlee's middle school best friend, and Brownlee was close with Johnson's cousins. At age 17, Johnson and Brownlee used to go to block parties, clubs, and strip clubs with their friends.
She Released Her Debut Track 'Fuck Dat Nigga' With Caresha Brownlee In 2017
Johnson began her musical journey with Brownlee in 2017 when they were motivated to record following an altercation with some individuals. The duo purchased a beat from their friend and producer Chad Thomas, known as MajorNine. The beat used rapper Khia Shamone Finch's raunchy 2002 hit 'My Neck, My Black.' The duo then recorded a debut studio track 'Fuck Dat Nigga' as City Girls at Johnson's father's in-home studio as a joke and Brownlee's cousin as the engineer. The track is described as "a diss track towards their ex-boyfriends for not giving them money when they asked."
Even though the song was just recorded and released for fun, it started making waves. However, in the meantime, Johnson was arrested and held on credit card fraud charges. This left Brownlee the burden of judging whether the song they had recorded for fun could become their career. In such an unusual situation, Brownlee decided to promote the music. She told The Fader in August 2018 that when Johnson was in jail, she promoted the song by paying DJs to play the track in strip clubs. After that, the song quickly gained hundreds of thousands of plays. 
The song also appeared on Quality Control: Control the Streets, Vol. 1. The compilation debuted at the top of Billboard's 'R&B/Hip-Hop' chart. It also reached number five on the Billboard 200 chart. In addition, the duo made the official music video of their first single featuring rapper Trina. The music video appeared in January 2018.
Also Read: Tracie Spencer - R&B Albums, Net Worth, Husband & Now
The Success Of Their Debut Track Earned Them A Signing Deal
When the duo's song 'Fuck Dat Nigga' started taking off, it caught the attention of Quality Control Music's Pierre "Pee" Thomas and Kevin "Coach K" Lee. Johnson and Brownlee soon signed with the record label Quality Control Music in the fall of 2017. According to Brownlee, they were in confusion when they signed with the record label. In an interview with Rolling Stone in July 2018, Brownlee said, "When we got signed, we said to each other, 'Man, we ain't no rappers for real. We finna sign this contract like we playin' with these people!'" However, she said Thomas and Lee helped turn them into artists during the recording process of their mixtape Period.
In May 2018, City Girls released their first mixtape, Period, which went to number 16 on Billboard's 'Heatseekers Albums' chart the same month. The mixtape also ranked 26th on Rolling Stone's '30 Best Hip-Hop Albums of 2018.' 
Two months later, the duo rose to prominence after assisting with songwriting and vocal contributions to Canadian rapper Aubrey Drake Graham, a.k.a. Drake's song titled 'In My Feelings.' The track became a number one pop hit in the United States, Canada, the United Kingdom, and several other territories.
First Studio Album
The hip-hop duo released their first studio album, Girl Code, in November 2018. The album featured vocals from rappers including Belcalis Marlenis Almánzar, Dominique Armani Jones, and Rodriquez Jacquees Broadnax, known by their professional names Cardi B, Lil Baby, and Jacquees respectively. The album reached number 31 on Billboard's 'Top R&B/Hip-Hop Albums' chart and 63 on Billboard 200. In 2019, the duo released several singles, including 'Act Up.'
Second Studio Album
On 19 June 2020, City Girl's second studio album, City on Lock, leaked online. Johnson announced hours later that the album would be released at midnight on the same day. The album featured appearances from Doja Cat (Amala Ratna Zandile Dlamini), Lil Baby, Lil Durk (Durk Derrick Banks), and Yo Gotti (Mario Sentell Giden Mims).
The hip-hop duo released a new single titled 'Twerkulator' on 21 May 2021. They released their latest single titled 'Top Notch' on 1 April 2022.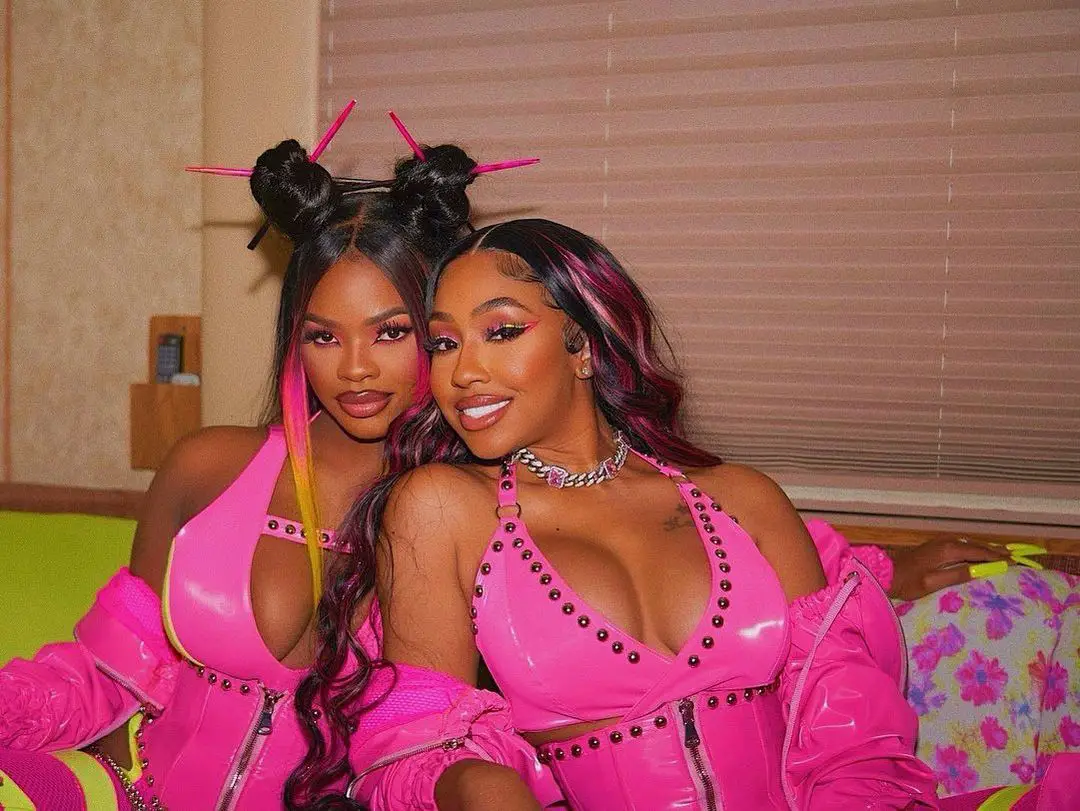 She Was Arrested And Convicted Of Fraud Charges
Shortly after releasing their debut single 'Fuck Dat Nigga,' Johnson was arrested for fraudulent credit card charges in June 2017 at a Nordstrom luxury departmental store. She was arrested after purchasing a pair of shoes from the store. Prosecutors in Johnson's fraud case argued that she used a handful of stolen credit card numbers to purchase clothes and gift cards from stores in the mall in 2016 and 2017. 
Some celebrities supported Johnson and showed their displeasure with Johnson's incarceration. For example, her fellow Miami-based rapper Trina showed her support by wearing a tee-shirt with "Free JT" imprinted on it, and Drake wrote "Damn free my shorty" on Instagram.
After being held on credit card fraud charges, Johnson pleaded guilty to aggravated identity theft in January 2018 and was sentenced to 24 months in federal prison. 
The judge agreed to push back Johnson's surrender date after her lawyer provided a schedule of City Girls' upcoming gig at the BET Awards in June. 
Johnson's lawyer requested another delay a week before Johnson was set to go to jail, stating that she was getting meteoric bookings and rapper Drake had just co-signed her. Though the judge did not fully grant the second requested extension, Johnson was sanctioned to complete her verse for Drake and perform at the awards show.
On 30 June 2018, Johnson took to Instagram to admit that she would be going to prison after being previously out on bond. "Did more than I thought I could imagine in this short period of time out on bond. Now it's time for me to knock this down and come back strong forever. Hold my baby down y'all," she wrote in her Instagram story at the time.
After turning herself into authorities, Johnson was held at the Federal Detention Center in Miami. She was then reported to jail for a two-year jail sentence, and she began serving her sentence at Federal Correctional Institution - Tallahassee (FCI Tallahassee). She was slated to be released on 21 March 2020. 
On 8 October 2019, TMZ reported that Johnson was out of prison and was shifted from FCI Tallahassee to an Atlanta-based halfway house. The web portal also reported that Johnson would finish her sentence in a halfway house, where inmates get a lot of extra benefits like being allowed to go outside of the house to work and visit family and friends.
She quickly took advantage of her freedom and dropped the new song, 'JT First Day Out,' the same day she was released from the prison. "This really my first day out I ain't wait a day!!!!," she wrote in an Instagram post, alongside a sneak peek of the new song.
When one Twitter user asked what she did on her first day out, Johnson said, "On a studio bus driving to the halfway house, recording, doing my hair, nails, make up and spending time with my loved ones all at the same time."
According to the Federal Bureau of Prison records, Johnson was officially released from RRM Atlanta on 7 March 2020. Shortly after her release, she took to Twitter to express her excitement about sleeping in her own bed after a long time. "Woke up in my own bed for the first time in 2 years! Happppppyyyyy 🙃," she wrote on her now-deleted tweet, along with a collage of photos of herself in her room lying in bed.
Jatavia Shakara Johnson Mugshot
In December 2020, Johnson went off on bloggers who posted her mugshot. "Why you uploading me like if I was I'll be like why are you worried about her like don't worry about me. I was 18. I'm 28. It was literally 10 years ago," she said on IG. 
She went on to say that the mugshot was taken when she was a kid and wasn't even wearing makeup. "I was a kid like I had just woke up. My face was swollen. I had crusted my eyes, crushing my mouth, everything the bounty hunters had just got me. I was just savage like I already was living like that like not for fake but for real. I was living like that. Stayed up out of my business y'all," she added.
She further explained how her looks have changed over the years. 
She Dated Fellow Rapper Lil Yachty
Johnson was in a relationship with rapper Miles Parks McCollum, alias Lil Yachty, who has served as a lead songwriter on the City Girls' hit track 'Act Up' from their debut studio album Girl Code. However, things turned sour between them sometime in 2019 when she was serving jail time. A couple of weeks after she was officially released from prison, Johnson mentioned during a live stream with her fans in October 2019 that Lil Yachty never sent her any letters or emails during her prison sentence and that he cheated on her while she could not be with him on the outside.
Is Jatavia Shakara Johnson (JT) Dating Lil Uzi Vert?
After her relationship with Lil Yachty ended, Johnson started dating rapper Symere Bysil Woods, professionally known as Lil Uzi Vert, in late 2019. The two's dating rumors swirled for months as they dropped hints about each other on social media. For instance, in November 2020, Woods posted a throwback picture of the pair on his social media account, which fans believed was a clear sign of a romantic relationship. 
According to The Sun, Johnson also occasionally took to social media to speak about or to Woods. For example, when Woods wrote "I only love myself" in his now-deleted tweet in 2020, Johnson responded, "Same here, f*** n****."
The rapper duo again fueled the dating rumors when Woods dropped a tweet on 25 February 2021 that reads, "Don't act like I ain't get you ya first Birkin." The tweet was thought to be directed at Johnson because it referenced City Girls' hit song 'Birkin P***y.' Johnson responded to his tweet with a couple of laughing face emojis attached. A fan replied to her, saying Lil Uzi was wrong for shading her like that. However, she quickly responded to the fan asking why everything Lil Uzi said towards her was looked at as bad and why they thought he was being shady.
After months of a rumored relationship, Woods confirmed their relationship late at night on 28 February 2021 by mentioning Johnson in a tweet that read, "JT is the one." The tweet came after Woods sent Johnson some crab legs, which she said she had been craving in an earlier tweet. Woods also shared a video on his Instagram Story of Johnson enjoying the seafood, and she thanked him for the food via tweet.
On the midnight of 1 March, Woods proclaimed his love for Johnson by tweeting, "I had 2 be real with myself I love JT and y'all will 2." In a subsequent tweet, he penned "My Darkqueen" with love emoji attached.
After dating each other, Woods spoiled Johnson with expensive gifts. She took to Instagram Story in April 2021 to announce that her boyfriend had given her a diamond ring and chain, commemorating Wood's 2016 project Lil Uzi Vert vs. the World, embroidered on the back with "Uzi first piece" and "To: JT." 
In May 2021, during an appearance on Respectfully Justin, Johnson revealed that Woods gifted her bag full of cash on her first date with him. "I had a little Chanel bag and he told me to take as much as you can. I could only fit $30,000, and I was so mad," Johnson said. "I don't want to keep talking because I don't want it to seem like I'm bragging. I have a good man. I didn't even know he was a good man. I was fucking with him for almost two years before I found out he was a good man."
Johnson also gifted Woods a car for his birthday in August 2021. However, the couple sparked rumors of a breakup when fans found both rappers unfollowed each other on Instagram. Woods wiped out his Instagram page and unfollowed everyone on the app, including Johnson. Woods was also not found on Johnson's following list. But some sites claimed that unfollowing each other did not necessarily mean the couple had split up and that they might just be going through "a rough patch." In the meantime, some sources claimed that the two split due to Woods' treatment of her bandmate Brownlee.
However, in December 2021, Woods reserved a whole theme park for Johnson's 29th birthday. He booked Nickelodeon Studios Park at the American Dream Mall in New Jersey. Many sources claimed that Woods might have had to pay around $50 thousand to get the whole theme park for themselves for the day.
The couple enjoyed the various fun rides. Johnson posted several snaps of the day on Instagram with the title "Best Birthday Ever." Woods also surprised her with a brand new McLaren 720s and a handbag.
Woods declared his love for her in March 2022, tweeting, "I love JT so much that I will do anything for her she is the best feeling I ever had in my life."
The couple again sparked rumors of their break up in April 2022 after Woods tweeted that Johnson broke up with him. He tweeted in the early hours of 5 April 2022 that Johnson broke up with him over a trivial matter. Woods continued sharing his emotions about his breakup the next day, dedicated to Johnson. According to Woods, she broke up with him over an old tweet when a Philadelphia-based visual artist Anhia Zaira Santana, a.k.a. Distortedd, retweeted Woods' 2015 tweet, where he attempted to hit her. 
However, a week later, Johnson and Woods reconciled as she declared her love for him. "You know I love you like no one else could," she wrote on Instagram, alongside an image of the pair.