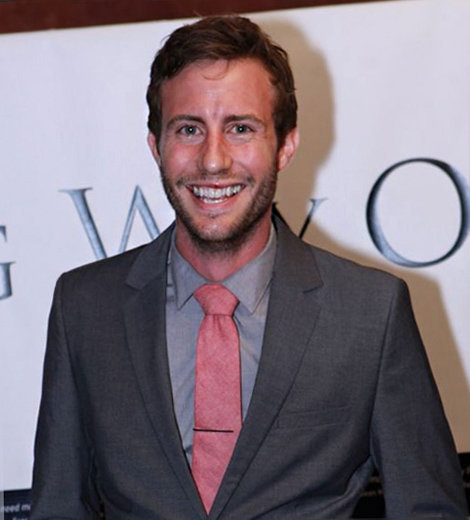 Quick Wiki
Full Name

Jason Burkey

Nationality

American

Birthplace

Chicago, Illinois, USA

Birth Date

Aug 06, 1985

Age

38 Years, 4 Months

Zodiac Sign

Leo

Occupation

Stage & Screen Actor

First On-screen Debut

In 2009 in the TV movie 'Alumni'

First Titular Role

In 2011 Movie 'October Baby' Alongside Rachel Hendrix 

University

Taylor University

Education

Bachelor of Arts in Film/Cinema/Video Studies

Relationship Status

Not Disclosed

Girlfriend

Not Disclosed

Net Worth

Not Disclosed
Darren in the NBC Drama Series 'Ordinary Joe'
Jason Burkey | Biography
Acted on Theater Performance of Neil Simon's 'Fools' & Oscar Wilde's 'The Importance of Being Earnest'
He made his on-screen acting debut in 2009, appearing as Zack in the TV movie 'Alumni'. He then appeared in the TV mini-series 'Coffeeteria' and a couple of short films such as 'Date This; and 'Slim Pickin' before earning his first film role - an uncredited role as a prisoner - in the 2010 film 'The Trial.' 
---
Jason Burkey is an American actor most recognized for his role as Darren in the NBC musical crime drama series Ordinary Joe.
Short Biography
Jason Burkey is a stage and screen actor born on 6 August 1985 in Chicago, Illinois. He graduated with a Bachelor of Arts in Film/Cinema/Video Studies from Taylor University in 2007. He also took acting training from renowned actors and actresses at multiple training studios.
While at Taylor University, Burkey performed in several stage productions such as Neil Simon's Fools, Oscar Wilde's The Importance of Being Earnest, and Daniel Keyes' Flowers for Algernon. He also performed in the production of William Shakespeare's Love's Labour's Lost at Midsummer Theatre Troupe, S. E. Hinton's The Outsiders at Albright Theatre Company, and Ken Ludwig's Moon Over Buffalo at Act 3 Productions.
He made his on-screen acting debut in 2009, appearing as Zack in the TV movie Alumni. He then appeared in the TV mini-series Coffeeteria and a couple of short films such as Date This and Slim Pickin' before earning his first film role - an uncredited role as a prisoner - in the 2010 film The Trial. 
However, he quickly made a significant role in the comedy film Losers Take All in 2011. The same year, he landed a lead role as Jason Bradley in the drama film October Baby, alongside Rachel Hendrix.
Also Read About - Wynn Everett - Doom Patrol, Height & Husband
Burkey went on to appear in numerous films, including Lukewarm (2012), For the Glory (2012), Chloe (2013), A Long Way Off (2014), Woodlawn (2015), Lady and the Tramp (2019), My Sweet Holiday (2020), Miracle on Christmas (2020), and Labor, Lies, and Murder (2022).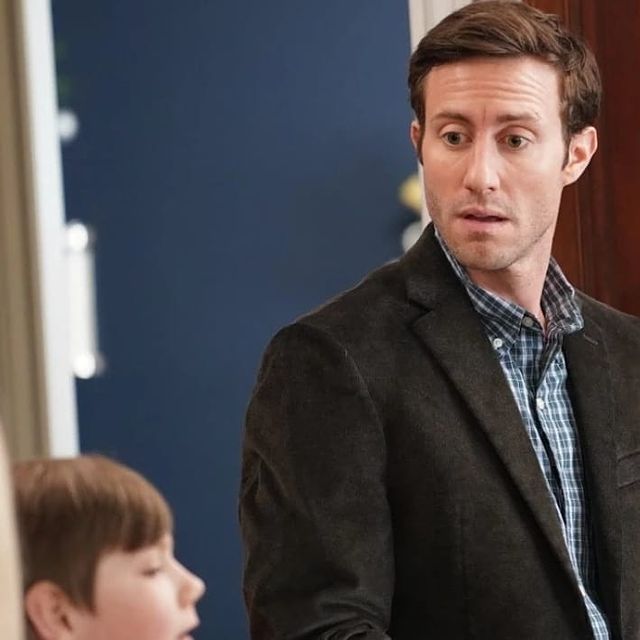 Even though the actor appeared in many films, he primarily gained widespread recognition through his television roles. His most recognized television roles include his recurring roles as Kevin on The Walking Dead, Cody Coleman on The Resident, and Darren on Ordinary Joe.
Rachel Hendrix And Jason Burke Co-Starred In 'October Baby'
October Baby is a 2011 Christian-themed drama film starring Rachel Hendrix and Jason Burke. It was Hendrix's debut film, in which she portrays the leading role of a college freshman Hannah. Hannah's world is rocked when she learns that she is the adopted survivor of a failed abortion. Jason portrays the role of Hannah's long-time friend Jason Bradley. 
An Alabama native, Hendrix is an award-winning American actress. Her other film credits include The Perfect Wave (2014), Allegiant (2016), Our Dream Wedding (2021), and Last Looks (2021). She also appeared in many short films, including Abound (2013) and The Staying Kind (2018). Additionally, she appeared in a handful of TV movies and TV series.
Rose To Prominence With The Recurring Guest Starring Role On 'Ordinary Joe'
Ordinary Joe was created by Matt Reeves and co-developed by Russell Friend and Garrett Lerner. It explores the three parallel lives of the show's lead character Joe Kimbreau (James Wolk), based on one pivotal decision he made at his Syracuse University graduation.
Burkey portrayed the recurring role of Darren, who exists in the timeline where Joe became a rockstar. Darren is married to Jenny Banks (Elizabeth Lail) with twin girls. However, Darren is unaware of his wife's romantic past with Joe, where she had a child with Joe. 
In an interview with Tell-Tale TV in January 2022, Burkey said he believes the series, which unfolds stories across multiple timelines, is a unique concept. 
Speaking about the people involved in the series, he said, "I'm amazed by the writing team and even the regulars like James [Wolk], and Elizabeth [Lail], and Natalie [Martinez], who are having to keep up with not just one character, but three characters that they're playing and juggling." 
He continued, "It's a bit of a roller coaster, and fun for the audience to follow along with."
The series ran on NBC from 20 September 2021 to 24 January 2022. Unfortunately, NBC canceled the series after a single season in March 2022.