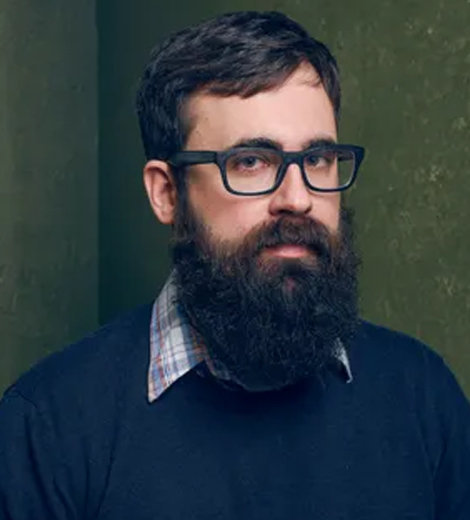 Quick Wiki
Full Name

Jared Lawrence Hess

Occupation

Writer, Director

Nationality

American

Birthplace

Glendale, Arizona, USA

Birth Date

Jul 18, 1979

Age

44 Years, 2 Months
Director and Writer Of 2004 Movie 'Napoleon Dynamite'
Jared Hess | Biography
Previously worked as a assistant cameraman and intern
Hess and his wife Jerusha have co-written movies like 'Napoleon Dynamite,' 'Nacho Libre,' 'Gentlemen Broncos,' and 'Don Verdean.' As of 2021, they are co-writing the upcoming film 'Nicktoons.' 
---
Jared Hess is an American filmmaker prominently recognized as director and writer of films like Napoleon Dynamite (2004) and Nacho Libre (2006).
Who is Jared Hess?
Jared Lawrence Hess was born on 18 July 1979 in Glendale, Arizona. After graduating from Idaho's Preston High School, he attended Brigham Young University in Provo, Utah.
Hess initially worked as a camera intern for Eric Hendershot's 1996 film Clubhouse Detectives. Later, he served as an assistant cameraman in Tim Skousen's 2001 comedy short film, Leon. 
Subsequently, Hess worked as an assistant cameraman in half a dozen movies from 2002 to 2004. He also displayed his cinematography skills in short movies, including Cursed Is the Ground (2002) and Peluca (2003). Peluca also marked his career debut as a director and writer.
Besides films and television series, Hess directs commercials and music videos for Moxie Pictures. He directed music videos for The Postal Service's 2005 single 'We Will Become Silhouettes' and The Killers' 2010 single 'Boots.'
Movies & TV Shows
In 2004, Hess rose to greater prominence as a director and writer of his debut film Napoleon Dynamite. The film chronicles the teenage title character's bizarre family life (with his grandmother and his 32-year-old brother) and his attempts to help his best friend win the class presidency in their high school. 
The comedy film quickly became a hit after it premiered at Sundance Film Festival on 17 January 2004. The film was later released in theaters worldwide. Napoleon Dynamite won nearly a dozen awards and many other award nominations, including the 'Grand Jury Prize' nomination at Sundance Film Festival. 
His second film, Nacho Libre, co-written by Mike White, was released in 2006. The film, starring Jack Black, also became another hit. Hess then released his third film Gentlemen Broncos in 2009. 
In 2012, Hess wrote, and executive produced the televised animated version of Napoleon Dynamite, which aired on Fox. 
His next film, Don Verdean, was released in 2015. He also directed the 2016 biographical dark comedy film Masterminds. His other notable films include Nacho Lobre (2006), Gentlemen Broncos (2009), and Masterminds (2016). 
Later, Hess directed television series such as one episode of Son of Zorn, three episodes of Making History, and two episodes of The Last Man on Earth in 2016 and 2017. 
In 2021, he directed the three-episode historical crime documentary mini-series Murder Among the Mormons. 
As of 2021, Hess is directing and co-writing the upcoming animated comedy film Thelma the Unicorn, in the post-production phase. In addition, he has a couple of announced upcoming movies, Nicktoons and Shanghai Dawn.
Wife
Hess is married to writer and costume designer Jerusha (née Demke) Hess, whom he met at Brigham Young University. Jared and Jerusha Hess have one child together. They reside in Draper, Utah.
The couple co-wrote movies like Napoleon Dynamite, Nacho Libre, Gentlemen Broncos, and Don Verdean. As of 2021, they are co-writing the upcoming film Nicktoons. In addition, Jerusha co-wrote the 2013 romantic comedy film Austenland with Shannon Hale. 
Jared and Jerusha Hess also visit Brigham Young University every year to provide seminars and speak to the students. They have even supervised student projects like Redemption: For Robbing the Dead (2011). 
Besides, the couple is also active in the Sundance Film Festival and the Utah film community.