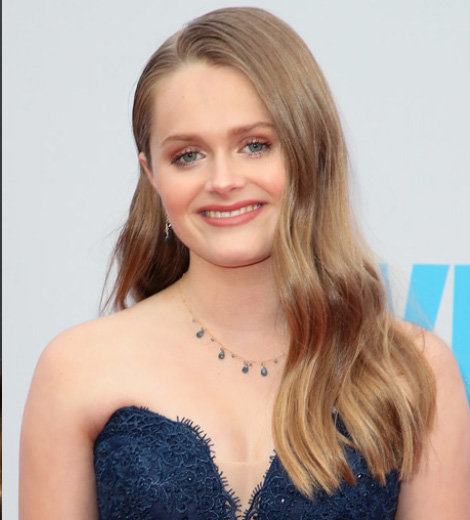 Quick Wiki
Full Name

Hannah Nordberg

Occupation

Actress

Nationality

American

Birthplace

California, USA

Birth Date

Aug 26, 2004

Age

19 Years, 3 Months

Net Worth

Undisclosed
Cast of Soap Opera 'General Hospital'
Hannah Nordberg | Biography
Voice cast of the computer-animated children's TV Series 'Fancy Nancy'
In 2016, she won the 'Young Entertainers Award' (YEA) nomination in 'Best Young Actress' for her role in the 2016 TV series 'General Hospital.' Furthermore, she won the 'Young Entertainers Awards' in the 'Best Young Ensemble Cast' category the same year.
---
Hannah Nordberg is a California native television and film actress. She currently voices Grace's role on Disney Junior's children's TV show Fancy Nancy (2018-2022).
Who is Hannah Nordberg?
Hannah Nordberg is a renowned American TV and film actress and singer. She commenced her TV acting career in 2014, appearing in an American TV series, It Could Be Worse. She played the child character Sadie in the series. 
The debut role followed her appearances in General Hospital (2014-2015 TV series) and Dolly Parton's Coat of Many Colors (2015 TV Movie). Nordberg also holds notable acting credits in American Pastoral (2016 Film), Sisters of the Groom (2017 TV Movie), An American Girl Story: Ivy & Julie 1976 - A Happy Balance (2017 TV Movie), and Overboard (2018 Movie).
She also appeared in the 2019 TV show Euphoria. The show follows a group of high school kids who negotiate love and friendships in a world dominated by drugs, sex, trauma, and social media.
As of January 2022, she appears as one of the voice cast of the computer-animated children's TV Series Fancy Nancy. She joined the series cast in 2018 and continues to air on the Disney Junior channel.
Also Read: Johnny Wactor - Bio, Age, Movies & TV shows
Nordberg has also received various nominations and won several of them for her contribution in the acting field. In 2016, she won the 'Young Entertainers Award' (YEA) nomination in 'Best Young Actress' for her role in the 2016 TV series General Hospital. Furthermore, she won the 'Young Entertainers Awards' in the 'Best Young Ensemble Cast' category the same year.
Besides her on-screen career, she has also appeared in various Off-Broadway shows, including Annie, Beauty and the Beast, and Little Miss Sunshine at the Second Stage Theater in Manhattan, New York City.
Age, Early Bio, and Family
Hannah Nordberg was born to her mother, Karrie Ullman and father Thomas J Nordberg on 26 August 2004. Her birthplace is California, USA. Nordberg is the youngest child in the family. She has an elder sibling, her only brother Ryan Nordberg. 
On National Sibling Day on 11 April 2020, she shared a photo with her brother on Instagram. She also left a message for her brother, which read, "Happy National Sibling Day! Grateful for all of the fun times we've had together. Love you! Thanks for putting up with me."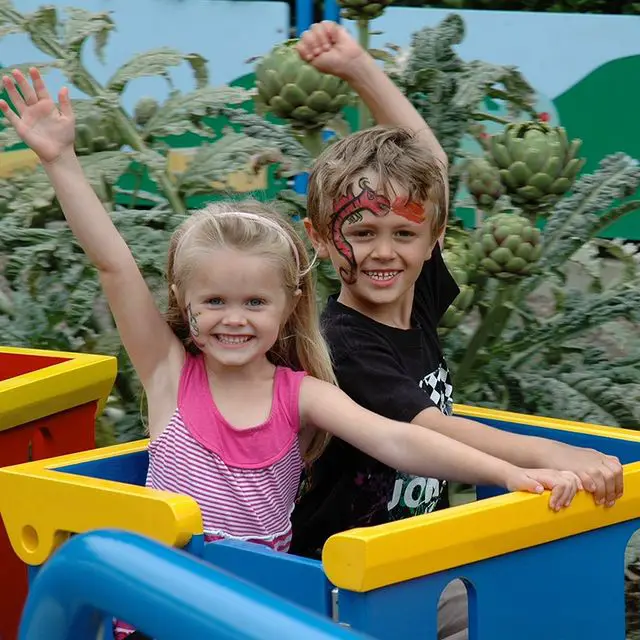 Her father, Thomas, is a film editor born on 10 February 1961. He is best noted for his works in The Guardian (2006), Beastly (2011), The Host (2013), Hollywood Adventures (2015), etc.
Similarly, her mother Karrie is an actress born in California, USA, on 4 December 1972. She has mainly gained recognition from her works in Nadia (1984 TV Movie), Happily Ever After (1985 TV Movie), etc.
Her family has a tradition of spending Christmas with her grandparents in Sun Valley, Idaho. They spend two weeks there doing activities like snowboarding, ice skating, sledding, cooking, baking, watching movies, relaxing, and spending family time together. 
Nordberg started performing in a musical theater just for fun when she was six. However, she enjoyed singing, performing on stage, portraying various characters, and working as part of a team. 
At eight years old, her friend sent an audition tape for Matilda. Unfortunately, she wasn't chosen for the role. While she was heartbroken, it taught her that this is what she's supposed to do with her life. "Acting, singing, musical theater are my passions. When we got back to LA, we met with an agent and that's when it all began," she said in an interview with Young Broadway in 2017.
'Little Miss Sunshine'
The production is inspired by the Oscar-winning 2006 film of the same name directed by James Lapine. Little Miss Sunshine follows the Hoover family, who travels 800 miles to let Olive Hoover compete in a preteen pageant.
Nordberg played the central role of Olive Hoover, a timid and somewhat chubby character. She wore a small fat costume "to give her a little tummy." 
Nordberg was just nine years old when she portrayed the role of Olive. The actress got the part after an audition in Los Angeles while the production team was performing a nationwide search for her character. Nordberg says she could relate with her character in terms of quirkiness and being full of energy. 
According to Nordberg, her character loves doing pageants, but she is not great at dressing. "All the girls have these fancy and expensive dresses. Olive has Halloween costumes and bathing suits and things from the 99-cent store. Olive is quirky," she said in a 2013 interaction with Daily News.
'Ivy and Julie 1976: A Happy Balance'
The 2017 movie follows two best friends, Ivy Ling and Julie Albright. Ivy is a Chinese-American who attempts to balance her two cultural identities in 1976 San Francisco. 
Ivy makes a tough decision with the help of her best friend, Julie Albright (played by Nordberg), when her gymnastics tournament and her family's Chinese New Year feast fall on the same day.
Nordberg's character, Julie Albright, was the ninth historical character of the American Girl Dolls, representing the 1970s, and its doll was introduced in 2007.
According to her, Julie is a happy-go-lucky, free-spirited character who welcomes difficult situations with a positive attitude. She is Ivy's (played by Nina Lu) best friend and previously lived next door to her. However, she has moved to a new residence and school because of her parent's divorce, and she is navigating the realities and obstacles of her new existence.
Nordberg first had an audition with the casting director for her audition process. She was then called back to audition for the movie director a few days later. Then, there was a chemistry read between the girls who auditioned for the main characters. Nordberg eventually booked the role after that.
Relationship Status
Nordberg has mostly kept all information regarding her personal/relationship life away from the public and media. She also has not shared any relevant posts on her social media handles like Instagram to hint her followers about her dating life. 
In addition, Nordberg has mentioned on her Instagram bio that she prefers her/she pronoun.