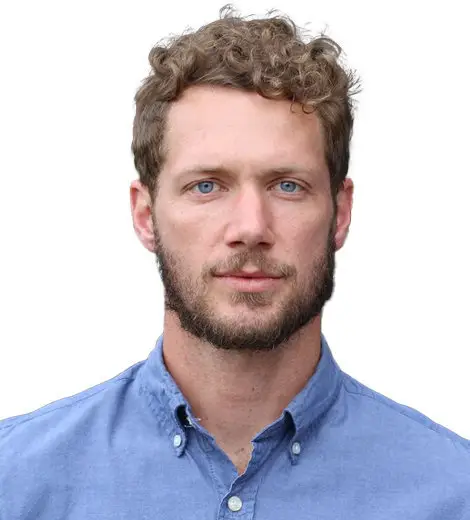 Quick Wiki
Full Name

Johnny Wactor

Occupation

Actor

Nationality

American

Birth Date

August 31 (Exact year not disclosed)

Birthplace

South Carolina, USA
Quotes
"I'm a high energy team player. I invest in my endeavors with fervor and embrace challenges with effective optimism. Bring it on life."
Cast of the ABC series 'General Hospital'
Johnny Wactor | Biography
The first episode of 'General Hospital,' was aired on 1 April 1963
Johnny Wactor got his breakout role, Brando Corbin, in the ABC series 'General Hospital' in 2020. It is his daytime debut, and he has appeared in 104 episodes of the show as of September 2021. The soap opera revolves around the big upstate community of Port Charles, New York, featuring a busy hospital, luxury hotel, friendly diner, and hazardous waterfront inhabited by the criminal underworld and the people facing life-changing events. The first episode was aired on 1 April 1963. 'General Hospital' is Hollywood's longest-running drama and ABC's longest-running entertainment show.
---
Johnny Wactor is an actor famous for his role, Brando Corbin, in the soap opera General Hospital that he has been playing since 2020.
Who Is Johnny Wactor?
Johnny Wactor is an American actor and producer.
Before beginning his career as an actor, Wactor worked as an assistant swim coach and head swim coach at Pine Forest Country Club in Summerville, South Carolina, from April 2003 to July 2005. 
Wactor's first professional credit came while he was a student at the College of Charleston, where he appeared in three episodes of Lifetime's Army Wives 2007 - 2009. He played characters like Airman Byers, PFC Kantor, and Soldier.
Subsequently, from 2010 to 2012, he starred in a slew of short films, including The Grass Is Never Greener (2010), Lover's Speed (2010), Snap Judgement (2011), GoldenBox (2011), Synchronicity (2011), Roundhay Hall (2011), The Proposal (2012), The Con-Artist (2012), and Mr. and Mrs. Kill (2012). 
Wactor also starred in feature films such as Menthol (2014), USS Indianapolis: Men of Courage (2016), and Cold Soldiers (2018), as well as television films such as Disillusioned and the upcoming Nightmare Diaries (2021). He as well starred in the horror movie The Relic in 2020.
He also featured in notable television series like Vantastic as Beyanna Bam Bam in three episodes, Animal Kingdom as MP in one episode, Criminal Minds as Trey Gordon in one episode, Age Appropriate as Jake in three episodes, NCIS as Navy Lieutenant Ross Johnson in one episode, The OA as EMT 2 in one episode, and Westworld as Gunny Thompson in two episodes.
Most recently, in December 2021, Wactor featured in seven episodes of Barbee Rehab. He plays Star Trek Ken in the series. It is a series in which Barbee addicts and addicted Barbees come to get help at the Barbee Rehab. 
In addition, he also appeared in the TV movie Nighttime Diaries in 2021.
Age & Early Life
Johnny Wactor was born on 31 August in South Carolina. However, his exact birth year is not disclosed.
He spent his middle and high school years acting in theater shows. In 2004, Wactor enrolled in the College of Charleston to pursue a degree in science and arts. In 2009, he graduated with a bachelor's degree with a double major in business administration and Spanish linguistics. He was engaged in many activities and societies during his college days, including Sigma Chi Fraternity, International Finance Conference (IFC), and many more. In addition, he played intramural sports such as basketball, softball, and flag football. He also played at Charleston Arena Soccer League during his college days.
In 2010, he graduated from Elizabeth Mestnik Acting Studio and got a degree in Meisner Technique. At the studio, he got engaged in nine months of Meisner acting training under the direction of Elizabeth Mestnik and Richard Robichaux. In 2014, he joined Stuart Rogers Studios and continued to study different forms of acting.
Loss of His Father
Wactor lost his father in the summer of 2020. "It was unexpected and heartbreaking like I didn't imagine. It definitely brought forth a new perspective on life and cultivating the relationships with the ones I love and I wanted to share that with my people," he shared to Hollywood Hi in 2020 about the unexpected death of his father. He also talked about his father's best advice in the same interview: quit complaining. 
Wactor considers his parents as heroes of his life because of the sacrifices they made to raise him and his brothers.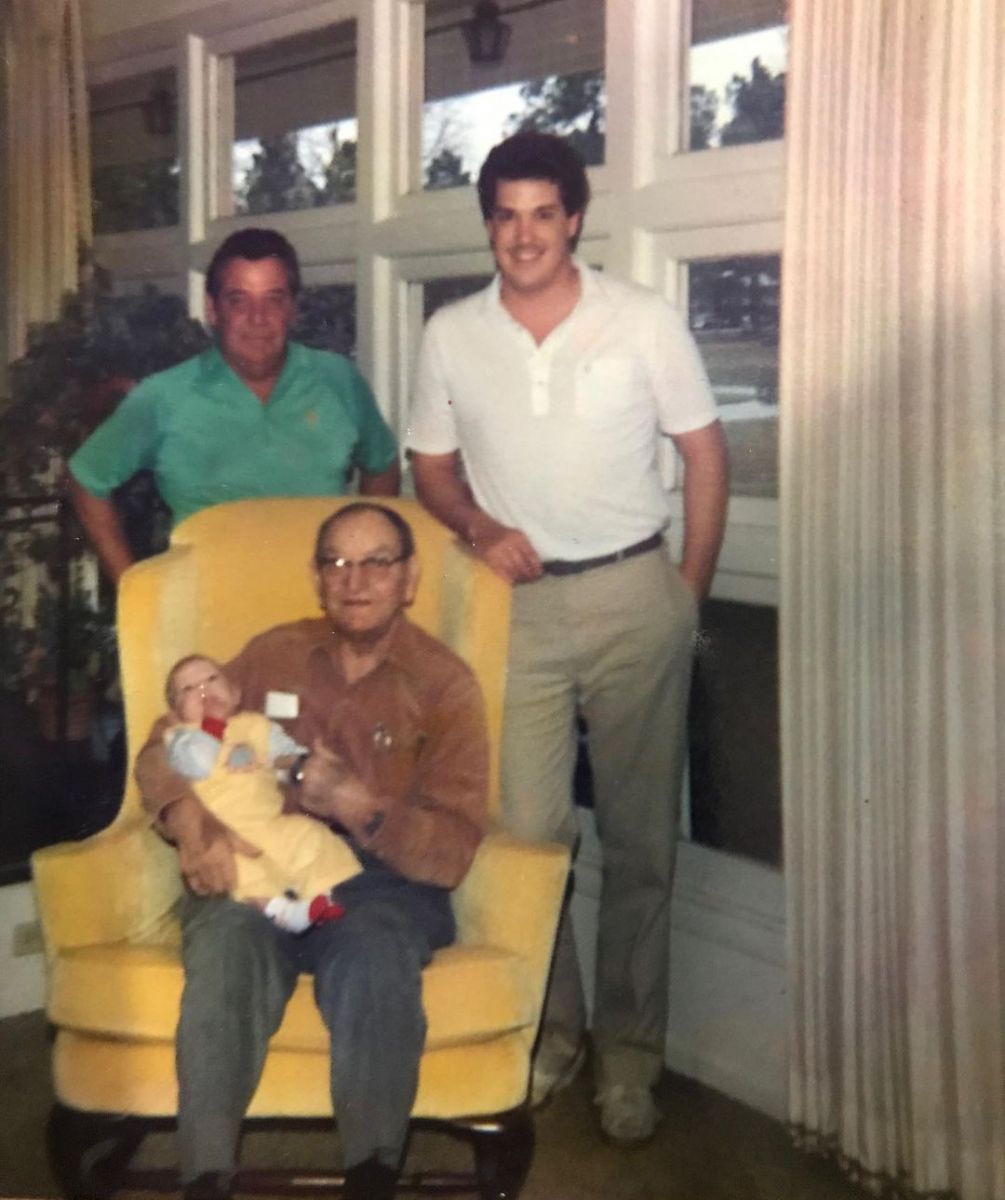 'The Relic'
In the year 2020, Wactor had an appearance in the short film The Relic. It was a 14-minute horror film about a party of explorers who were searching for a legendary artifact. They uncovered more than they bargained for during their exploration, as they discovered that the tale predicting the end of all life in the cosmos might be accurate.
'General Hospital'
General Hospital is an American soap opera that revolves around the big upstate community of Port Charles, New York. It features a busy hospital, luxury hotel, friendly diner, and hazardous waterfront inhabited by the criminal underworld and the people facing life-changing events. 
ABC broadcasted its first episode of General Hospital on 1 April 1963. General Hospital is Hollywood's longest-running drama and ABC's longest-running entertainment show. With 14 wins for the 'Daytime Emmy Award' for 'Outstanding Drama Series,' the show maintains the record for most Daytime Emmy Awards.'
His Character
Wactor has been portraying the role of Brando Corbin (son of Bonnie Burrough's character, Gladys Corbin)  in General Hospital since early 2020, which also marks his daytime debut. Wactor has appeared in 122 episodes of General Hospital as of December 2021.
To get his path-breaking part, Wactor didn't do a standard screen test. Instead, he had to go through a round of auditions. Corbin's character was the presumed-dead son of Mike's cousin, Gladys, who came to Port Charles via shootout. 
Since then, he had a one-night relationship with Molly David (played by Haley Pullos), which enraged her older sister, Sam (played by Kelly Monaco). Sam also thinks he did something nefarious with Jason's (played by Steve Burton) motorcycle, which caused him to crash. 
In an October interview with Digital Journal, Wactor shared that Corbin's character is a complicated man, and the mystery surrounding the character appeals to him. "I am inspired by finding the truth and humanity in anybody that I am playing, especially in difficult scenes. It's just about finding that truth," he continued. 
When asked about how he copes with the show's intense dialogue, he answered, "It has definitely been a learning transition. I prepare every time I'm on set as I've only got one shot. That's my mindset. I come with my lines fully down and just ready to play."
In the last week of October 2021, Wactor and his fellow co-star Sofia Mattsson were announced as the Soap Hub performers of the week.
Upcoming Projects
Wactor has a few upcoming projects that will hit the big screen shortly. He will play Martin in Supercell, which is now in post-production as of December 2021.
Wactor will also appear in There to Catch Me, a music video and short film written and directed for the recent country-rock band The Nashvillains. It will debut on a film festival tour that will take part in features worldwide in 2022. 
There to Catch Me is a love letter to Los Angeles's cinematic romanticism and a tribute to the band's birthplace of Nashville, Tennessee. The video preview for the project has already been released but doesn't include the song. Instead, the song was released separately on streaming services on 19 November 2021.
In addition, his TV short Tawny, in which he will play Alex, has already been announced.
'SuperCell'
Wactor confirmed through his Instagram post dated 8 September 2020 that he would be a part of Supercell. 
"Upcoming project I get to be a part of SUPERCELL. Years in the making from the mind of (hjwfilms). So grateful to see this project coming to fruition kickstarted by a group of ballsy storm chasers (hjwfilms) (therealjuliakedrova) (amycastor9) (stormtracker_val) and STEVE!!! Can't wait for you guys to see," he wrote.
Commercial 
Wactor has appeared in a new Gardasil 9 television commercial titled 'Helping Protect' (2021). Gardasil 9 is a pharmaceutical vaccine that protects people against certain malignancies caused by HPV when taken as per the physician's prescription. It is the only vaccination that protects men and women up to 45 years old from malignancies caused by seven HPV strains to which they have never been exposed.
Who Is Johnny Wactor Dating?
Wactor has a girlfriend and has mentioned her in interviews. Though her identity is not disclosed, Wactor told Soap Hub in 2021 that he looks forward to visiting restaurants with his girlfriend as the pandemic's effect is slowly mitigating.
Preferences
Wactor's favorite combo is a big chocolate chip cookie and nitro cold brew coffee with nothing added to it. In sports, he loves climbing, playing basketball and football, and tennis. He also loves boxing and Brazilian Jiu-Jitsu.
Besides, Wactor told Hollywood Hi in 2020 that he would want to feature in a psychological thriller alongside McConoughey, Zendaya, Tom Hardy, Daniel Kaluuya, Shia, and Leo in a project directed by Christopher Nolan.
Rock Climbing
Wactor enjoys rock climbing since it is physically challenging and his desire to stay in top-notch physical shape. "When I have free time or when I'm not working, I'll go climbing for between two and sometimes nine hours," Wactor told Soap Hub in July 2021. "Rock-climbing is a very physically taxing sport. I'll do things to diversify my fitness so that I can be better at climbing. I'll weightlift and do some HIIT [High-Intensity Interval Training] workouts," he added. 
It was his brother who instilled in him a passion for rock climbing. As a result, rock climbing has served to bond him and his brother.
Dealing with Quarantine
Wactor also discussed how he dealt with the Covid-19 outbreak in the interview Hollywood Hi in 2020. Except for his father's death, he managed the coronavirus and quarantine admirably. "It's easy to allow the state of the world to have full dictation on my emotional state, but I've chosen to limit my social media exposure and to do my own research geared towards discovering factual statistics," he said. 
However, he found it difficult to communicate his thoughts on the pandemic to his friends and relatives because of the contrasting lifestyles. He was concerned about his as well as the health and safety of others around him. Simultaneously, he used his free time at home to learn more about critical issues in his nation, applying empathy and compassion, and growing in his desire to understand everyone.