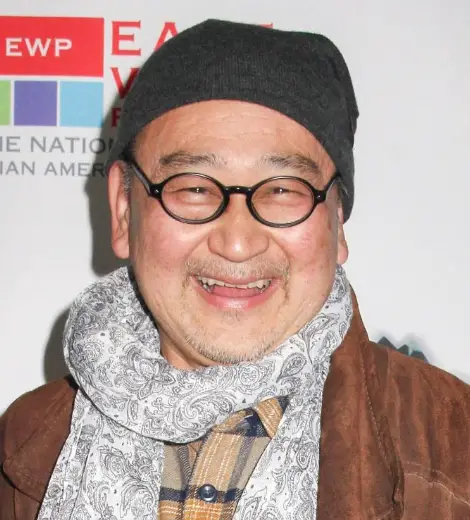 Quick Wiki
Full Name

Gary Watanabe

Nickname

Gedde Watanabe

Occupation

Actor

Nationality

American

Birthplace

Utah, USA

Birth Date

Jun 26, 1955

Age

68 Years, 5 Months
Cast of Comedy Film 'Sixteen Candles' (1984)
Gedde Watanabe | Biography
Voiced the character of Ling in Disney's 'Mulan'
Watanabe appeared in 'Sixteen Candles' as Long Duk Dong alongside actors Molly Ringwald, Justin Henry, and Anthony Michael Hall. Dong is an international student from an Asian country at a Chicago-based high school.
---
Gedde Watanabe is an American actor well-known for his appearance in the comedy film Sixteen Candles (1984).
Gedde Watanabe Bio
Gedde Watanabe was born Gary Watanabe in Utah, USA, on 26 June 1955 in a Japanese-American family. His mother worked as an intern for the USA during World War II.
Born in Utah, Watanabe grew up in Chinatown, San Francisco, California. There he attended the American Conservatory Theater for formal education.
Watanabe began his acting career in 1976 with different roles in the short film Pacific Overtures. After that, he landed a part in the 1984 film Sixteen Candles, which marked his prominence in the entertainment industry. 
In 1998, he first appeared as Ling in the Disney animated film Mulan, and he reprised the character in Mulan II, a 2004 direct-to-video sequel, and Kingdom Hearts II, a 2005 video game.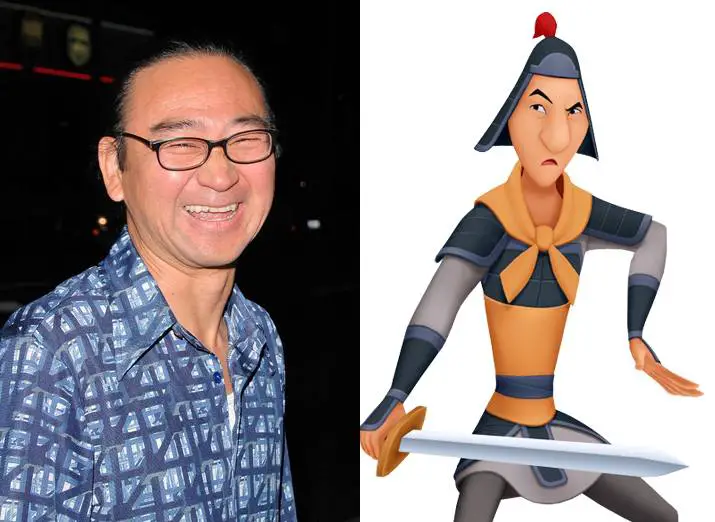 His other notable acting works include Gung Ho (1986-1987 TV series), The Simpsons (1997-1999 TV series), ER (1997-2003 TV series), All Grown Up (2005-2007), and Bravest Warriors (2014-2017 TV series).
Recent Works and Projects
Watanabe's most recent acting work was in the 2021 TV series The Sex Lives of College Girls. He appeared as Professor Harpin in the episode Parents Weekend on 2 December 2021. The same year, Watanabe also appeared in the American sitcom series on the Fox channel, Call Me Kat. In this series, he played the character Henry in one episode.
Besides the TV series, Watanabe has also recently worked in the French animated movie The Summit of the Gods, where he voiced the character Magazine Editor. The film was released in theaters in November 2021.
'Sixteen Candles'
Sixteen Candles is an American comedy-drama film based on the writings of American filmmaker John Hughes. It was released in the USA on 4 May 1984. 
Made at an estimated budget of $6 million, it grossed $23 million on the US Box Office with lots of positive reviews from the audiences and the critics. Moreover, the film received an 'Artios Award' nomination in 1985 in 'Best Casting for Feature Film.'
Watanabe appeared in the film as Long Duk Dong alongside actors Molly Ringwald, Justin Henry, and Anthony Michael Hall. Dong is an international student from an Asian country at a Chicago-based high school. According to a 2021 article from Variety, "Dong's Asian identity is caricatured and played up for laughs, with everything from his name and nerdy middle part to his sexual ineptitude contributing to the joke."
Similarly, as per 2008 writing on NPR, Dong appeared in the film as one of the most objectionable Asian teenagers.
'Assassins'
Assassins is a theater musical based on the writings of American writer and director Charles Gilbert Jr. It was first played in the Off-Broadway theater in 1990. In Off-Broadway Production, the musical won 5 'Tony Awards' for various categories in 2004. That year, it also won several 'Drama Desk Awards,' 'Drama League Award,' 'Outer Critics Circle Award,' and 'Theater World Award.'
Assassins, the musical, has been revived from time to time by several theatrical production companies. As of now, the Asian American theater company East West Players has announced its production.
The show will be performed in the Los Angeles-based theater David Henry Hwang from 17 February 2022 to 20 March 2022. It will feature Watanabe as the leading character, Charles Guiteau. In addition, it also includes actors like Adam Kaokept and Joan Almedilla as lead casts.