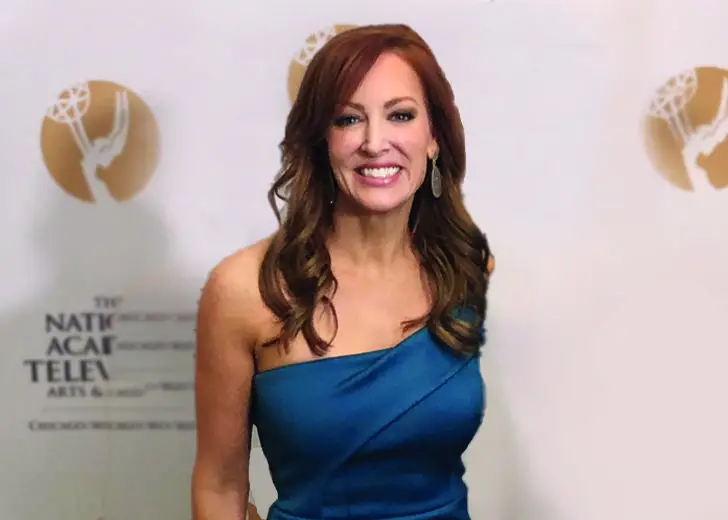 Quick Wiki
Full Name

Erin Ivory

Nationality

American

Birthplace

United States of America

Occupation

Anchor and Reporter

University

Columbia College, Chicago

Education

Bachelor of Science degree in Broadcast Journalism

Relationship Status

Married

Husband

Demetrius Ivory
Evening News Anchor of WGN-TV
Erin Ivory | Biography
Former Morning News Anchor Of WGN-TV
Erin Ivory is a news anchor of the WGN-TV based in Chicago, Illinois. 
---
Who is Erin Ivory?
Erin Ivory is an American journalist known for her morning news coverage for the WGN-TV. Since 2021, she has been working as a feature reporter for the evening news. 
Ivory holds a Bachelor of Science degree in Broadcast Journalism from Columbia College in Chicago. She initially worked as a reporter and news anchor for the various networks in Milwaukee, South Bend, and Rockford. 
In addition, Ivory is married to Demetrius Ivory, a journalist who works as a meteorologist for WGN. They have four children, one son and three daughters. Among them, their youngest are twins.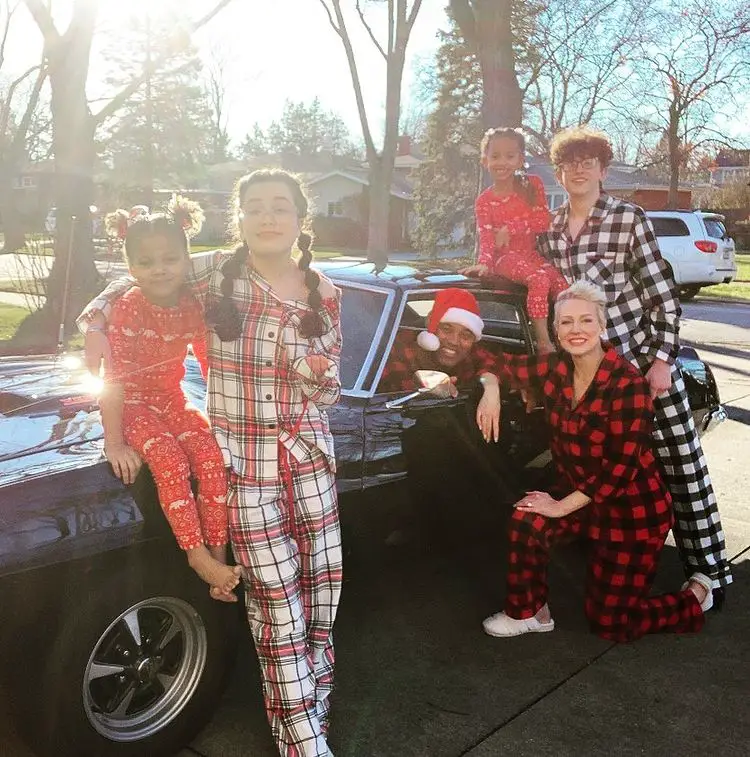 Does Erin Ivory have cancer?
After her twins' birth, Ivory felt a couple of episodes of heartache and heartburn. She initially warded those feelings assuming that she was healthy but having some difficulties after giving birth. 
Later in 2021, she recalled her first experience of heartache to the WGN-TV 9 Article, "It was the middle of the night and I woke up, and it just felt like it wasn't heartburn."
She further added, "It was just like a sharp pain in the middle of my chest. I thought, 'Well, that's something bizarre because we've been busy. We are not getting a lot of sleep.'… I think as a woman especially you always make excuses for what you are feeling. Right? You got to take care of everybody else. Whatever this is, this little thing, it's going pass. And you'll be fine. So I did, I ignored it."
Ivory then conducted a couple of EKGs, which also showed abnormal activities but chose not to worry about it. She reasoned that beacuse she had records of healthy activities daily. In addition, she was known to be a sports enthusiast who has competed in and won numerous marathons and triathlons.
She had her second major attack while swimming for a race, "I was a quarter of the way into the swim and I started gasping and feeling that same pain. And I thought maybe I am having a panic attack."
Also Read About - Larry Potash - Age, Wife, Daughters, WGN News
Continuously, she debunked her own body's call for help. And not later than that, she was diagnosed with dilated non-ischemic cardiomyopathy, a genetic disorder leading to a weak heart or heart attack. 
Right away, Ivory was kept under special scrutiny because her heart was only functioning up to 30% of its capacity. Eventually, by mid-2021, with medicines and complete avoidance of stress, she was getting her heart to function up to 50%. 
She also returned to work as an evening feature reporter. On 25 March 2021, she thanked her supporters, who remained beside her during her recovery. 
She uploaded a grateful post on her Instagram with her picture and captioned, "It's been over a month since I last posted. My apologies for not responding to all your messages during that time. I have been on medical leave from WGN TV due to issues with my heart. Simply put, it's just not ticking the way it should and it resulted in a heart attack."
She continued, "I have received the most amazing care from the hospital cardiac team and for that I am so grateful. I feel tremendously blessed to be alive and finally back home with my family. Please know how much your emails and love has brightened this hard stretch. With a grateful heart, Erin."