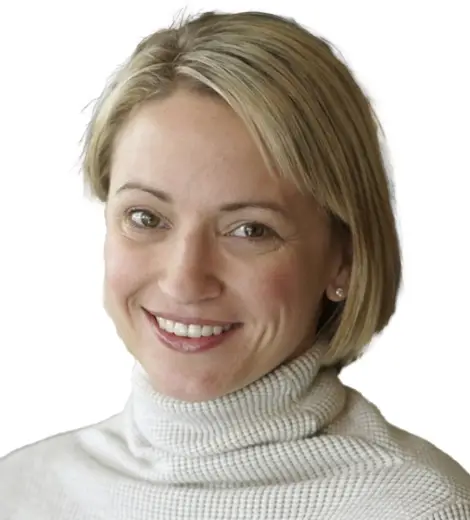 Quick Wiki
Full Name

Erin French

Occupation

Entrepreneur, Head Chef, Reality TV Star

Nationality

American

Birthplace

Maine, USA

Birth Date

1981 (exact birthdate undisclosed)

Net Worth

$1 million to $5 million

Husband

Michael Dutton,

Wedding Date

August 24, 2018

Ex-Spouse

Todd French

Past Relationship Status

Divorced (2006 - 2013)

Children

1

Son

Jaim

First Job

Not an official job, she grew up supporting her parents at her father's diner

Mother

Deanna Richardson

Father

Jeffery Richardson

Sister

Nina

Relationship Status

Married

Husband's Profession Content specialist and a business development strategist
Height

5 feet and 8 inches
Quotes
"Along my path, there were so many people telling me I was wrong and how I should be doing things. Finally, I found the courage to speak up against the naysayers. It's definitely a process—and not an easy one."
"Whether it was the first restaurant, it was this restaurant, it was the inside of the Airstream or this, it was always about, 'What can I create?' Because it's in me. Lost Kitchen is me. It's in my heart. It's my core."
Founder of the Restaurant the Lost Kitchen & Author of 'Finding Freedom,' 'The Lost Kitchen Recipes and a Good Life Found in Freedom'
Erin French | Biography
French's the Lost Kitchen Receives over 20,000 Postcards a Year, Making it One of the Most Difficult Restaurants to Book across the Nation because of the Lottery System
With experience in taking up every job at her father's cafe since her childhood, Erin French came to her hometown after becoming pregnant and eventually landed in the food industry. She soon began organizing secret supper and parties at her apartment. After earning a considerable following for her dishes, Erin French launched The Lost Kitchen, in her hometown, Freedom, Maine, in 2014.
---
Erin French is an American chef and the owner of the Lost Kitchen, a 40-seat eatery in Maine, USA.
Short Bio
Erin French is a self-taught culinary expert, author, and television personality. She is the owner and the head chef of the Lost Kitchen restaurant. It is a 40 seat eatery launched in 2014 in an old mill in Freedom, Maine. Time Magazine rated the restaurant as one of the world's greatest places, while Bloomberg named it one of the "12 Restaurants Worth Traveling Around the World to Experience."
Most recently, French appeared in the Discovery+ series named after her critically acclaimed restaurant, the Lost Kitchen. It premiered in January 2021. She has been featured in a 'James Beard Award'-winning short film produced by Tastemade in collaboration with L. L. Bean. 
She is also the author of 'The Lost Kitchen Recipes and a Good Life Found in Freedom,' named one of the finest cookbooks by The Washington Post, Vogue.com, and Remodelista. The book was also nominated for the 'James Beard Foundation Award.'
Who are Erin French's Parents?
Though Erin French's birthdate has not been officially disclosed, some online sources suggest her birth year as 1981. She grew up alongside her sister Nina in Freedom, Maine, a little town with a population of 719 as per the 2010 census. She honed her cooking abilities at her father's café in the town. She even took on various tasks, including dishwashing, waiting tables, and frying pancakes, at the cafe.
More on Erin French:

Erin French Got Right Support When She Was On The Verge Of Suicide - Her Journey From Living In Parent's Cabin Post Divorce To Running Acclaimed Lost Kitchen
How Erin French Found Freedom In Love? First Husband Left Her Amidst Addiction Before Online Dating Website Came To Her Rescue
She remembered her father, Jeffery Richardson, in an interview as heavy-drinking and explosive, and her mother, Deanna Richardson, as accommodating and loving. 
"My whole childhood is filled with memories there. I remember the nutmeg-laced donuts, so warm and crunchy—I can still taste it," French said about her father's diner in an interview with People.
Growing up in Freedom, Erin wanted to explore life outside the small town, so she moved to Boston to study medicine at Northeastern University. However, she dropped out of college after two years, at 21, as she became pregnant unexpectedly by her high school boyfriend and moved back to Maine.
The Story of the Lost Kitchen is Inspiring 
After she moved back to Maine, French resumed her career in the food industry, organizing secret suppers in her apartment for a few years. Soon, she built a loyal following and launched the Lost Kitchen, a 40 seat restaurant in an old mill in Freedom, central Maine, in 2014. The restaurant has an all-female crew.
In an interview with People about her initial days at the restaurant, French revealed that she used to stand at the stove and stare out the window waiting for the customer. "It was like, 'Oh my God, I would have never gotten to this beautiful point without all of that pain.' I kept telling myself that I had to cry all of these rivers to find one waterfall," she added.
French's new American cooking quickly garnered her as a powerful advocate of local farmers and producers. Her restaurant has an almost entirely female staff and uses only in-season ingredients sourced from her farmer friends. 
By 2016, she had been nominated for a 'James Beard Award' and had hosted celebrities such as Martha Stewart. While reservations had gotten out of hand, she came up with the idea of having people send a postcard in exchange for a chance to win a table lottery for charitable causes. Initially, she wanted to help Waldo County Bounty, a grassroots hunger-relief initiative. She initially raised $325,000 in the first two weeks of the initiative. 
French now gets over 20,000 cards a year, making it one of the most difficult restaurants to book across the nation. In the year 2022, she is initiating her postcard lottery program to help Maine Organic Farmers and Maine Farmland Trust to help farmers affected by "PFAS contamination."
Time Magazine rated the Lost Kitchen as one of the world's greatest places, while Bloomberg labeled it one of the "12 Restaurants Worth Traveling Around the World to Experience." She was also featured in publications such as Martha Stewart Living, Wall Street Journal, Boston Globe, Food & Wine, and The New York Times. Her New York Times article was among the top ten most-read food articles of the year. 
She has Two Popular Books
As of February 2022, French had written three books, namely 'Finding Freedom in the Lost Kitchen,' 'The Lost Kitchen: Recipes and a Good Life Found in Freedom,' both published on 9 May 2017, and 'Finding Freedom: A Cook's Story; Remaking a Life from Scratch,' published on 6 April 2021. 
'The Lost Kitchen Recipes and a Good Life Found in Freedom,' is a cookbook with 100 recipes from French. It was named one of the finest cookbooks by The Washington Post, Vogue.com, and Remodelista, and was also nominated for the 'James Beard Foundation Award.'
'Finding Freedom' Is A Recollection of Her Past
'Finding Freedom' is French's memoir, in which she has shared her life experiences, including gloom and anxiety, struggle as an unemployed single mother, medications that promised release but brought addiction, and about her ex-partner. 
'The Lost Kitchen' Series 
The Lost Kitchen is a series named after Erin French's restaurant of the same name. Magnolia Network's The Lost Kitchen premiered on 3 January 2021 exclusively on Discovery+ and aired six episodes for the first season. The second season (season 2) is set to premiere on 22 October 2022.
The show chronicles her life as the restaurant owner and head chef. The show also featured how hundreds of travelers worldwide make bookings each year by sending postcards rather than calling or emailing. In addition, the show also focussed on how the restaurant's crew came up with ideas for the pandemic's unforeseen problems.
Besides that, French had also appeared on shows like NPR's All Things Considered, CBS This Morning, The Chew, and The Today Show to share her life story. She was also featured in a 'James Beard Award'-winning short film produced by Tastemade in collaboration with L. L. Bean.
Frequently Asked Questions
Is Erin French Still Married To Her First Husband?
Back in 2013, Erin French went from being an established restaurateur invited to organize a meal at the famed James Beard House to losing her first-ever eatery, along with her house, relationship with her first husband, and custody of her only kid in just a few months. It was an unfortunate reversal of fortune, filled with an emotional wreck, lost love, drug addiction, and a bitter divorce. 
Who Is Erin French Husband Micheal Dutton of 6CCMedia?
the Lost Kitchen's owner Erin French has been married to her husband, Michael Dutton since August 2018. 
A graduate of Boston University, Dutton also served as a senior director at IMG Media and has been working professionally since 2006.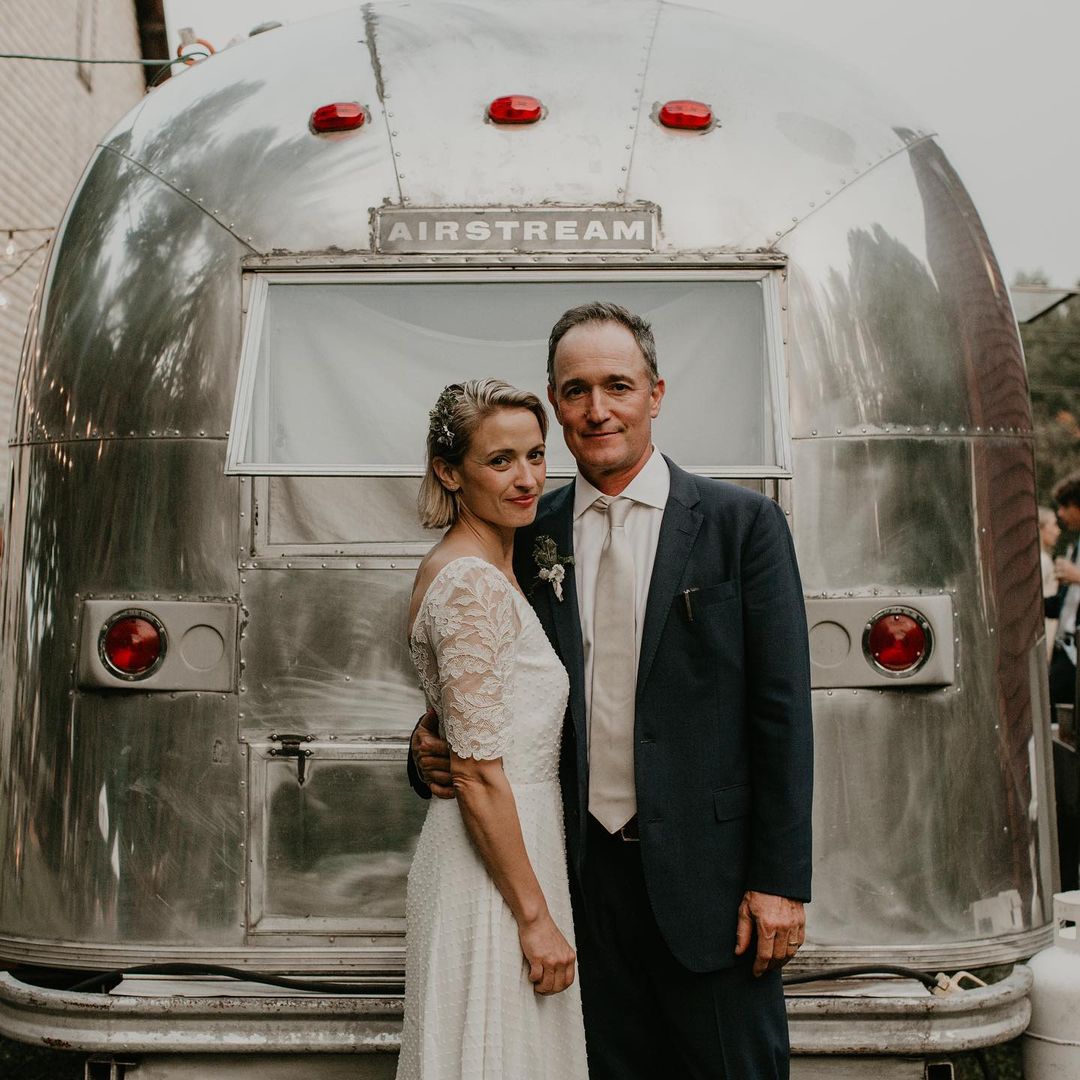 On the special occasion of their third marriage anniversary, French shared a series of pictures, including their wedding portraits. "Celebrating 3 years of wedded bliss with my best friend. I already love you beyond all words. And the crazy thing is that my love for you just keeps growing exponentially every day. Babe! Here's to that one online wink that brought us together!!! Happy anniversary!" she captioned the picture.
What Does Erin French's Husband Michael Dutton Do?
French's current husband Michael Dutton is presently employed as an emerging content specialist and a business development strategist. He is a managing partner and co-founder at 6CCMedia. 
How Tall is Erin French?
According to many online sources, Erin French has an average height of 5 feet and 8 inches. French, however. hasn't verified the information nor has any magazine features. 
How Old is Erin French And Her Husband Micheal Dutton?
While French's first husband was almost of her father's age, her current husband Micheal Dutton appears to be in his 40's or early 50's. If this is true, French and Dutton are from the similar period.  As of now, she is in her early 40's. 
How Did Erin French Meet Her Husband Michael Dutton?
Erin French French met her current husband Michael Dutton on the Match dating platform and married in 2018. "I was fearful no one would ever love me again. I felt tainted," she said. "But the relationship I'm in now—he's so supportive and is never trying to put a cap on me." 
What Are Erin French and Her husband's Net Worth in 2022?
As of now, Erin French and her husband's net worth remain undisclosed. The duo has not officially talked about their income and net worth, nor has there been a magazine feature on this particular aspect of their life.
However, some online sources have speculated French and Dutton's individual net worth to be in the range of $1 million to $5 million each. 
What Is Erin Frenc's Maiden Name?
French's maiden name is Richardson. 
Is Erin French's Father still Alive?
Unlike French's mother, Deanna—who could occasionally be seen on her Instagram posts and assisting her daughter at the restaurant The Lost Kitchen —her father is nowhere to be seen on her social media. Because of this obscurity, many fans have been questioning if French's father is still alive. 
French father and her mother divorced a long time back.