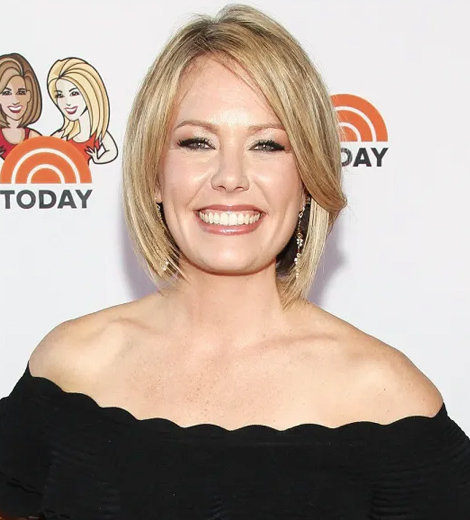 Quick Wiki
Full Name

Dylan Dreyer

Occupation

Meteorologist, Weather Anchor and Correspondent

Nationality

American

Birthplace

New Jersey, USA

Birth Date

Aug 02, 1981

Age

42 Years, 1 Months
Meteorologist at NBC News
Dylan Dreyer | Biography
Dreyer reported Boston's record-breaking snowfall in 2015, the North American polar vortex in 2014, and Hurricane Harvey in 2017
Before officially joining NBC, Dreyer had worked with NBC affiliates in different parts of the United States. She joined the NBC News in September 2012, after working at NBC station WHDH in Boston, Massachusetts, where she worked since 2007. 
---
Dylan Dreyer is an American television meteorologist working for NBC News. 
Who is Dylan Dreyer?
Dylan Dreyer is a meteorologist popularly known for her work at NBC News. Dylan has had a long and successful career. She became famous due to her work on Today's 3rd Hour and MSNBC Live of 1996. 
She served as the weekend meteorologist at WICU-TV, NBC affiliate in Erie, Pennsylvania, from 2003 to 2005. From 2005 to 2007, Dreyer was the weekend meteorologist at WJAR- TV, an NBC affiliate in Rhode Island. She was named "Boston's Best Meteorologist" by Improper Bostonian magazine in 2008. 
She also served as the weekday morning meteorologist on WHDH- TV's, Today in New England from 2007-2012. She then officially joined NBC News in 2012. 
Dreyer often appears on TODAY on the weekdays as a weather correspondent to fill in for the weather presenter AI Roker and host Carson Daly. Dreyer has also made appearances on The Weather Channel and NBC Nightly News. As a weather anchor, Dreyer often rotates with journalist Sheinelle Jones in the Orange Room on Weekend Today and MSNBC on weekends. 
Early Bio and Education
Dylan Marie Dreyer was born on 2 August 1981 in Manalapan Township, New Jersey, to Jim Dreyer and Linda Dreyer. She went to Manalapan High School. She then graduated with a Bachelor's degree in Meteorology in 2003 from Rutgers University. 
Dreyer recently turned 40. She wished her mother, Linda, on her 70th Birthday. Dreyer also made the headlines when she had to uninvite her father to Thanksgiving. According to social media and news, she is pretty close with her parents. 
NBC
Before officially joining NBC, Dreyer had worked with NBC affiliates in different parts of the United States. She joined the NBC News in September 2012, after working at NBC station WHDH in Boston, Massachusetts, where she worked since 2007. 
Dreyer covered the Olympics on behalf of NBC and also contributed to Today's Olympic coverage in PyeongChang. As an NBC News meteorologist, she is a weather anchor for Weekend Today and serves as the weekday correspondent for TODAY and NBC Nightly News with Lester Holt. 
Dylan had also reported live for NBC News from some of history's worst storms. She also reported Boston's record-breaking snowfall in 2015, the North American polar vortex in 2014, and Hurricane Harvey in 2017. 
Book
Dreyer has also written a book 'Misty the Cloud: A Very Stormy Day.' It is a picture book series featuring a character named Misty, a little cloud, which has big feelings. In the book, she combines her knowledge about the weather and her experience as a mom in the social-emotional learning franchise.
Accident
Dreyer met with a car accident while she was on the way to cover a blizzard for The Today Show in 2013. As a result, she suffered a concussion, and the accident took place on 9 February 2013. 
What is She Doing Now?
In late January 2022, Dreyer bid the weekend team farewell. Dreyer joined Weekend Today co-hosts Morgan Radford and Peter Alexander outside the studio in York City as they revealed Dreyer's last day on the weekend news show.
"It's really bittersweet to step away. I want to say thank you to everyone at weekend "Today" who actually gave me a chance on the show," Dreyer stated. "I really don't want to step away but I don't think I can do six days a week anymore." 
However, during the weekdays, the mother of three will continue to co-host the Today show's third hour alongside Craig Melvin, Al Roker, and Sheinelle Jones.
Family & Spouse
Dylan is married to her husband, Brian Fichera. The couple met when they worked early shift at the WHDH television station in Boston. The two tied the knot on 6 October 2012. Brian is a technician. They live in the New York area, and the couple has three children. 
They invited their first child, a baby boy named Calvin Bradley Fichera, on 17 December 2016. She announced that she was pregnant with her third kid on the Today Show. Dylan gave birth to her second son, Oliver Fichera, on 2 January 2020 and the youngest son, Russell James Fichera, on 29 September 2021. 
In September 2021, Dylan announced on Instagram that she will be gone from "3rd Hour of Today" for a while after her water broke over the weekend by posting a photo in a hospital gown. "Our little guy is anxious to get out and meet us! Doctors are closely monitoring both of us and trying to keep him on the inside for a little while longer to get stronger. All is well! I'm in great hands and I have the best person to keep me calm and comfortable. Looks like we'll be getting to meet our littlest boy sometime this week…6 weeks early!" she wrote alongside her post.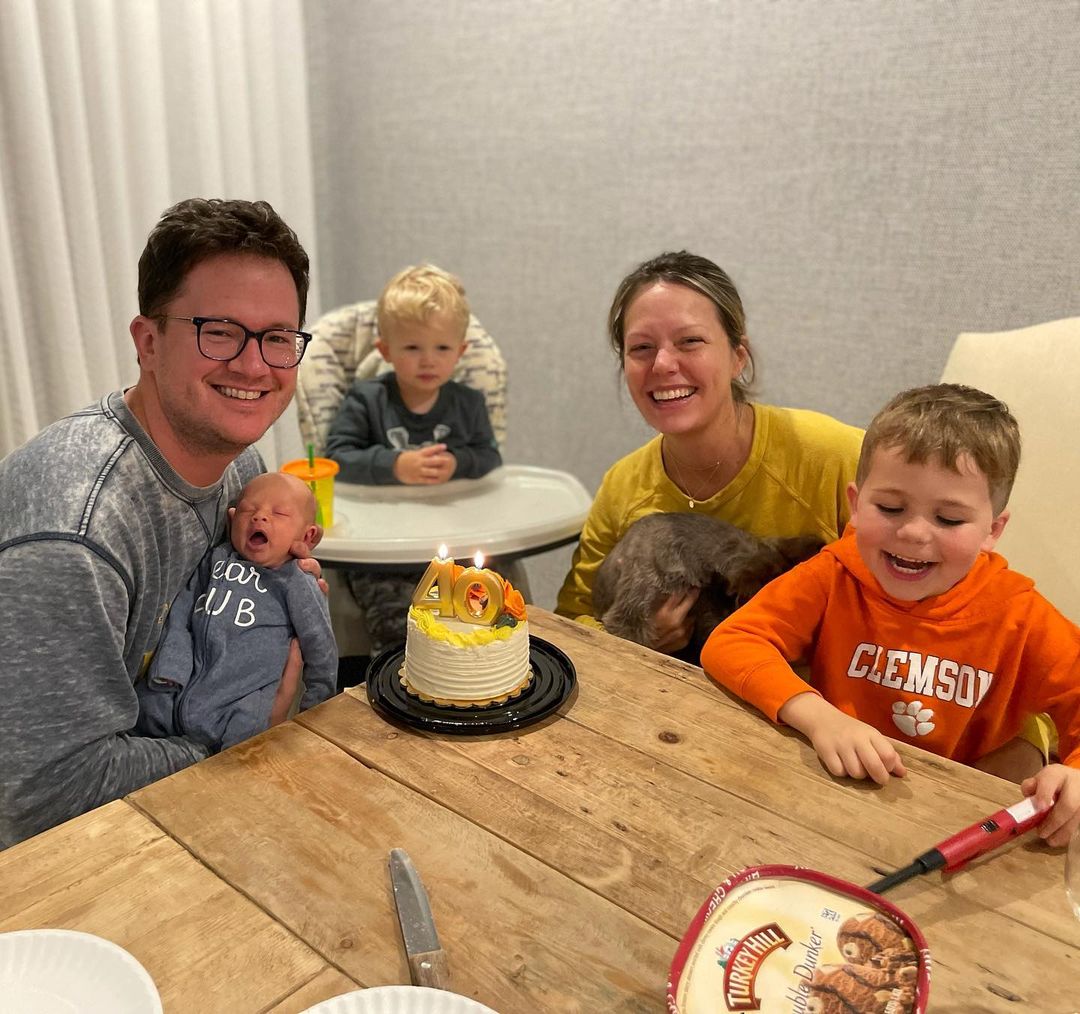 Miscarriage and Childbirth
Dylan suffered a miscarriage over the winter of 2018-2019. After the miscarriage, she was diagnosed with secondary infertility, an inability to conceive a child or carry a pregnancy to full term after giving birth. By the time Dreyer was diagnosed with secondary infertility, she had already given birth to Calvin. However, despite the condition, she gave birth to two healthy baby boys, Oliver and Russell.
Net Worth and Salary
According to Celebrity Net Worth, Dreyer earns an annual salary of $2 million from her hosting duties. Likewise, she has a total net worth of $4 million. 
Height 
Dylan Dreyer stands at 5 ft and 4 inches. She was seen doing the workout with celebrity trainer Ben Bruno in 2019 for Craig Melvin and Dylan Dreyer's fitness plans for 2019. 
Interesting Facts 
Dreyer's grandmother, Doris Milke, was a record-setting winner on the original version of the show, The Price Is Right, aired in 1963. The Price Is Right is a television game show franchise created by Bob Stewart and produced by Mark Goodson and Bill Todman. In the show, contestants compete to win cash prizes by guessing the price of the said merchandise.