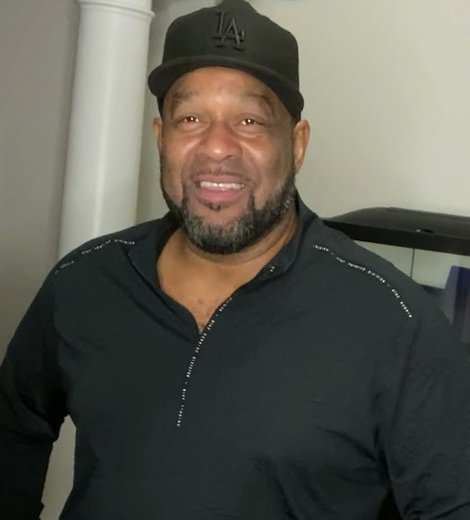 Quick Wiki
Full Name

Doug Rasheed

Occupation

Music Producer

Nationality

American

Birthplace

California, USA

Birth Date

Feb 14, 1963

Age

58 Years, 11 Months
Famous Record Producer
Doug Rasheed | Biography
Doug Rasheed also worked with Chaka Khan, his wife, on her single 'Will You Love Me,' which was nominated for a 'Grammy Award for Best R&B Album'
Rasheed soon produced, arranged, and co-wrote American Rapper Coolio's single 'Gangsta's Paradise,' in 1995. The song and the subsequent album of the same name promoted Coolio to international fame, and it went on to become a global number one megahit, propelling the soundtrack to more than 4 million sales that year. For his work, Rasheed won a 'Grammy' in 1995 for 'Gangsta's Paradise,' under the category 'Best Rap Solo Performance.'
---
Doug Rasheed is a music producer well-known for his work on rapper Tupac Shakur's songs 'I'd Ratha Be Ya N.I.G.G.A.' and 'Only God Can Judge Me.'
Doug Rasheed Bio
Doug Rasheed is a music producer who first worked in the clubs of Tokyo in Japan for two years. He performed six nights a week and five shows a night. He then began learning by himself to write, create, and record on a small improvised studio he had set up in his apartment.
After being persuaded by a close friend that he was ready for prime time, Rasheed eventually relocated to Los Angeles. He ultimately started his way into the music industry by finding the best connections and creating his distinct sound.
Rasheed soon produced, arranged, and co-wrote American Rapper Coolio's single 'Gangsta's Paradise,' in 1995. The song and the subsequent album of the same name promoted Coolio to international fame, and it went on to become a global number one megahit, propelling the soundtrack to more than 4 million sales that year. For his work, Rasheed won a 'Grammy' in 1995 for 'Gangsta's Paradise,' under the category 'Best Rap Solo Performance.'
Besides 'Gangster's Paradise,' Rasheed co-wrote and produced two of Tupac Shakur's most famous songs, 'Only God Can Judge Me,' and 'I'd Ratha Be Ya N.I.G.G.A.' from the album All Eyez On Me. The album ended up selling more than ten million copies worldwide.
In addition to that, Rasheed was also labeled as a co-writer for the hit single 'B.I.T.C.H.' of rapper Megan Thee Stallion. He also co-wrote and co-produced 'Somethin' 4 Da Honeyz' for the pastor and record producer Montell Jordan.
Furthermore, Rasheed also worked with Chaka Khan, his ex-wife, on her single 'Will You Love Me.' The single from the album Funk This was nominated for a 'Grammy Award for Best R&B Album.' During his career, Rasheed has worked with many other musicians such as Clive Davis, Russell Simmons, Lyor Cohen, and Suge Knight.
As of 2021, he manages Doug Rasheed Entertainment, a D-Ra Beats LLC imprint. His companies specialize in film, television, radio, and video music.
Age and Education
Doug Rasheed was born on 14 February 1963 in San Diego, California, to parents who were interested in music. Doug, when was a child, would watch his mother sing around the house while his father would practice guitar to jazz guitarist Wes Montgomery's albums. He is 58 years as of 2021.
Rasheed had studied trumpet, guitar, and piano as a child before settling on the bass guitar at fourteen.
Wife
Rasheed has been married to the songwriter, actor, author, and entrepreneur, Chaka Khan, since 2001. Khan settled her position as band Rufus' leading lady. They rose to fame with the song 'Tell Me Something Good' (1974), a Top Five pop hit that earned them a 'Grammy,' and continued to place albums in the upper reaches of the pop and R&B charts throughout the decade. Chaka is a ten-time 'Grammy' award-winning first R&B artist.
Khan began her solo career with the song 'I'm Every Woman' (1978), leading to eight more Top Ten R&B hits while Rufus was still active.
While some sources claim that the two are happily married, some site that Rasheed is currently in a relationship with another person. Rasheed has recently posted in his Instagram handle @dougrasheed, wishing his daughter Devynn a "bon voyage," to start her college studies.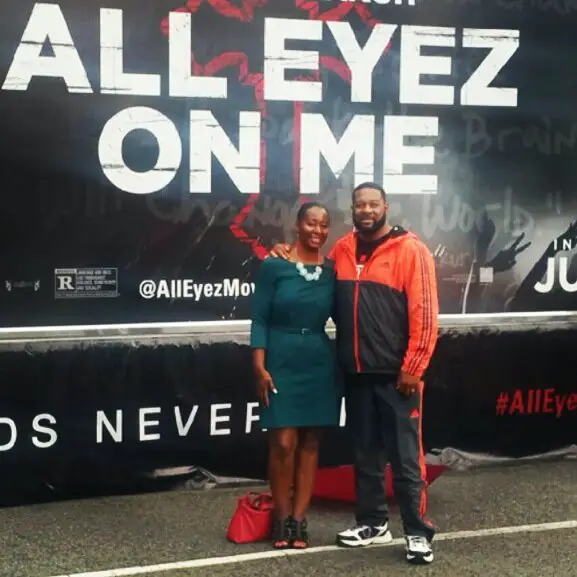 Net Worth 
Sources claim that Rasheed is estimated to hold a net worth of $1 million.