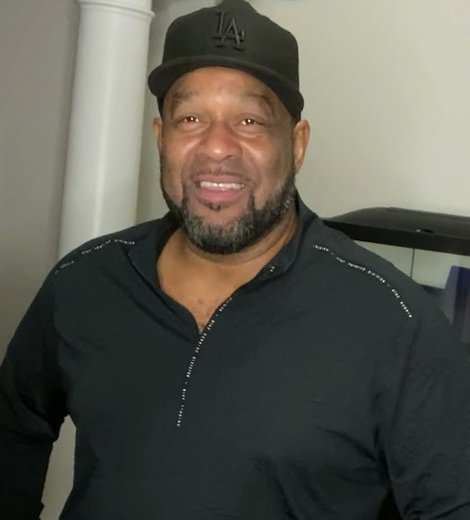 Quick Wiki
Full Name

Douglas B. Rasheed

Occupation

Music Producer

Nationality

American

Birthplace

San Diego, California, USA

Birth Date

Feb 14, 1963

Age

60 Years, 9 Months

Nickname

Doug Rasheed

Zodiac Sign

Aquarius

Family background

Both his parents had musical knowledges

Relationship Status

Married

Wife

Tonya Rivens

Net Worth

Not Disclosed

Ex-Spouse

Chaka Khan
Famous Record Producer
Doug Rasheed | Biography
Doug Rasheed also worked with Chaka Khan, his wife, on her single 'Will You Love Me,' which was nominated for a 'Grammy Award for Best R&B Album'
Rasheed soon produced, arranged, and co-wrote American Rapper Coolio's single 'Gangsta's Paradise,' in 1995. The song and the subsequent album of the same name promoted Coolio to international fame, and it went on to become a global number one megahit, propelling the soundtrack to more than 4 million sales that year. For his work, Rasheed won a 'Grammy' in 1995 for 'Gangsta's Paradise,' under the category 'Best Rap Solo Performance.'
---
Doug Rasheed is a music producer well-known for his work on rapper Tupac Shakur's songs 'I'd Ratha Be Ya N.I.G.G.A.' and 'Only God Can Judge Me.'
Who is Dough Rasheed?
Doug Rasheed is a music producer, songwriter, composer, and arranger. He is most recognized for producing and co-writing a Grammy-winning multi-platinum single 'Gangsta's Paradise' for rapper Artis Leon Ivey Jr., known by the stage name Coolio. He was nominated for a 'Grammy Award' for his work in the single. As per his bio on his official website, he has sold over 30 million records. 
He is a self-taught songwriter, musician, and producer
Rasheed first worked in the clubs of Tokyo in Japan for two years. He performed six nights a week, and five shows a night. He then began learning by himself to write, create, and record in a small improvised studio he had set up in his apartment.
After being persuaded by a close friend that he was ready for prime time, Rasheed eventually relocated to Los Angeles. He ultimately started his way into the music industry by finding the best connections and creating his distinct sound.
He rose to prominence after producing 'Gangsta's Paradise'
Rasheed soon produced, arranged, and co-wrote American Rapper Coolio's single 'Gangsta's Paradise,' in 1995. The song and the subsequent album of the same name promoted Coolio to international fame, and it went on to become a global number one megahit, propelling the soundtrack to more than 4 million sales that year. For his work, Coolie won a 'Grammy' in 1996 for 'Gangsta's Paradise,' under the category 'Best Rap Solo Performance.' 
Rasheed also gained huge fame for his work as a producer and co-writer of 'Gangsta's Paradise.' As co-writers, both Raseed and Coolie were nominated for the '38th Grammy Award' under 'Record of The Year' in 1996.
Also Read About - Jaycee Shakur - Tupac's Death, Age, Daughter
After his successful collaboration, he went on to co-write songs with other rappers and singers
Besides 'Gangster's Paradise,' Rasheed co-wrote and produced two of Tupac Shakur, a.k.a. 2Pac's most famous songs, 'Only God Can Judge Me,' and 'I'd Ratha Be Ya N.I.G.G.A.' from the album All Eyez On Me. The album ended up selling more than ten million copies worldwide.
In addition to that, Rasheed was also labeled as a co-writer for the hit single 'B.I.T.C.H.' by rapper Megan Thee Stallion. He also co-wrote and co-produced 'Somethin' 4 Da Honeyz' for the pastor, singer, and record producer Montell Jordan.
Furthermore, Rasheed also worked with Chaka Khan, his ex-wife, on her single 'Will You Love Me.' The single from the album Funk This was nominated for a 'Grammy Award for Best R&B Album.' 
Rasheed has worked with many other musicians such as Clive Davis, Russell Simmons, Lyor Cohen, and Suge Knight during his career.
Furthermore, he has produced many other songs, including Brandy's 'Sittin' Up in My Room,' Vybe's 'Warm Summer Daze,' Coolio's 'Ugly Bitches,' Rappin' 4 Tay's 'Coming Back,' Y? N-Vee's 'Chocolate,' and G.A.T.'s 'Endonisha.'
What is Doug Rasheed doing now?
As of 2022, he manages Doug Rasheed Entertainment, a subsidiary of his D-Ra Beats LLC imprint. His companies specialize in film, television, radio, and video music. The music production and distribution company is based in Charlotte, North Carolina. 
Through Doug Rasheed Entertainment, Doug worked with numerous music artists, including Coolio, 2Pac, Megan Thee Stallion, and Montel Jordan. He also produced music for over a dozen films, including Waiting to Exhale (1995), Dangerous Minds (1995), The Preacher's Wife (1996), Pain & Gain (2013), All Eyez on Me (2017), and The Hate U Give (2018). 
In a Youtube interview with Cesar Bobadilla George, professionally known as DJ RockCee, in October 2021, Rasheed mentioned that he was working on a film project with a film producer and director, Chip Miller, at the time. He did not reveal much about his work. He said, "I'm not going to say anything about it because a lot of the music from the film so I've been working on that." 
However, describing the genre of the film, he said, "It's a gospel face film so it's religious based okay theme so the music is gospel."
How old is Doug Rasheed?
Doug Rasheed, real name Douglas B. Rasheed was born on 14 February 1963 in San Diego, California. He is 59 years old as of 2022.
He was born and bred in a musical family
Rasheed was born to parents who were interested in music. When he was a child, he would watch his mother sing around the house while his father would practice guitar to jazz guitarist Wes Montgomery's albums.
Before settling on the bass guitar at fourteen, Rasheed had studied trumpet, guitar, and piano as a child.
His ex-wife is a famous singer Chaka Khan
Rasheed married the singer-songwriter, actor, author, and entrepreneur, Chaka Khan, popularly known as the 'Queen of Funk,' in 2001. 
Khan was born Yvette Marie Stevens on 23 March 1953 in Chicago, Illinois. In an interview with Daily Mail in August 2014, she said she was quiet and loner as a child, but she enjoyed singing with her parents. 
In another interview with The Guardian in February 2019, she said she had a magical life during her childhood years. Stating that his father was a beatnik, she shared, "My sister and I used to go on his nocturnal excursions by the lake in the [Hyde] park. The weed was thick in the air, the wine bottles were flowing, music was playing – as tight as it was, I had a pretty magical life."
Khan said her father was a bright man but was addicted to heroin. As a result, he was dishonorably discharged from the air force. In addition, both her father and mother were alcoholics, and they divorced when she was about 12 years old. 
After divorce, Khan's father married a civil rights activist, who encouraged her to speak at rallies. By the age of 14, Khan had been recruited by the Black Panthers. She enjoyed her politics until it put her in peril. She said she felt physically sick when a gun came into her hand. She threw it into a pond and then concentrated on her musical career.
In her 20s, Khan settled her position as band Rufus' leading lady. They rose to fame with the song 'Tell Me Something Good' (1974), a Top Five pop hit that earned them a 'Grammy,' and continued to place albums in the upper reaches of the pop and R&B charts throughout the decade. 
Chaka is a ten-time 'Grammy Award'-winning first R&B artist. She is also an honoree of the 2011 'UNCF (United Negro College Fund) Award of Excellence.' In 2012, she was inducted into The SoulMusic Hall of Fame. Furthermore, she is a two-time winner of the 'UK Music Video Award.' Later in December 2016, Billboard Magazine ranked her as the 65the most successful dance artist of all time. 
Khan began her solo career with the song 'I'm Every Woman' (1978), leading to eight more Top Ten R&B hits while Rufus was still active. 
In 2015, Khan competed in Season 21 of Dancing With the Stars. Other participants of that season included Nick Carter, Hayes Grier, Bindi Irwin, Victor Espinoza, Alexa, and Carlos PenaVega.
He is Chaka Khan's third marriage 
Rasheed's ex-wife had been married twice before marrying him. She first married musician and instrumentalist Hassan Khan in 1970, but their marriage lasted for only one year. In 1973, she gave birth to her daughter, Milini Khan, from her relationship with Rahsaan Morris. Her daughter also pursued her career in singing and acting.
Khan's second husband is production designer Richard Holland, whom she married on 14 August 1976. After three years of marriage, Khan and Holland welcomed their son, Damien, in 1979. However, her marriage with her second husband also ended with a divorce on 2 December 1980.
Khan later married Rasheed in an intimate ceremony in 2001. They did not have any children together. The dailyentertainmentnews.com reported in August 2015 that the couple had been married for 14-years. While some sources claim that the two are happily married, some cite that Rasheed is currently in a relationship with another person. Neither Rasheed nor Khan has shared about their split or divorce publicly.
Chaka Khan survived drug addiction
Khan battled addiction her whole life, and she regards just staying alive as the greatest achievement of her life. She told Daily Mail in 2014 that she met Holland when she was about to die. He saved her life and later became her second husband. She explained,
"I was in my 20s, and I was singing with the band Rufus. We were taking cocaine all day and working 12, 13, 14 hours in the studio. I was having trouble getting any sleep and I was very depressed. I came back home one morning and took a heavy-duty sleeping pill. It didn't work so I took another one. The next thing I know, I'm in an ambulance, getting my stomach pumped, and they told me that I nearly died. That's how I met my second husband, Richard Holland. He saved my life. He lived next door to me in Laurel Canyon. He said I walked into his house, walked up to his bed, knelt on the floor and collapsed. He didn't feel a pulse, and called 911."
Khan later became sober in 2005, but she got addicted to painkillers she took after knee surgery. However, she eventually stopped taking painkillers and became sober nearly a decade later.
He is currently married to Tonya Rivens
Rasheed married her current wife, Tonya Rivens, on 11 June 2016. The couple celebrated their fifth anniversary on 11 June 2021 as Rivens shared a couple of images of the pain on her Instagram, wishing 'Happy Anniversary' to Rasheed in the caption.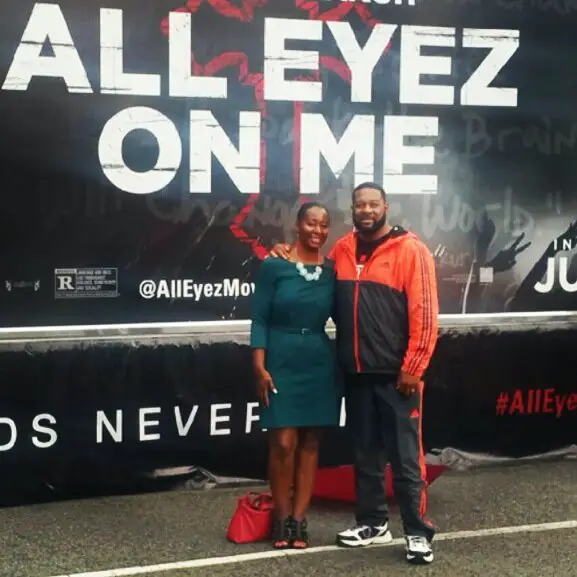 Rasheed and Rivens together have one daughter named Devynn. Rasheed has recently posted on his Instagram handle @dougrasheed, wishing his daughter Devynn a "bon voyage," to start her college studies.
His wife is an award-winning journalist
Rasheed's wife, Tonya Rivens, is a broadcast journalist with nearly 30 years of experience in radio, ten years of experience in television. She is also an experienced featured writer. 
Rivens graduated with a Bachelor of Arts degree in Journalism from the University of North Carolina at Chapel Hill. She worked for nearly 15 years in Airline Management at US Airways from 1986 through 2000. After a lengthy career in Airline Management, she developed an interest in working in radio. 
She began her radio career in 1998 at CBS Radio. After that, she went on to work on radio stations, including WPEG (Power 98 FM), WBAV (V101.9), WPZS (100.9), and Streetz Charlotte (103.3/100.5). 
She then took her first television job at CBS affiliate WBTV in 2011 as a traffic reporter and on-air jock. After spending six years at WBTV, he joined CW affiliate WCCB in 2017 as an on-air television personality. After that, she stayed in the WCCB, working for the newscast WCCB News Rising until 2018.
In addition to her journalism career, Rivens worked as an associate chaplain at Mecklenburg County Sheriff's Office, where she engaged in community work. She stayed at the office for nearly seven years, from 2015 to 2021. During that time, she also served as a public information manager from December 2018 to October 2019. 
She received the Martin Luther King's 'Growing the Dream Award' from the City of Charlotte in January 2019. She has also won the 'Lake Norman Chamber of Commerce Community Service Award,' 'Charlotte Mecklenburg NAACP President's Award,' and community service awards from Charlotte Mecklenburg Police Chief Putney.
In her bio on her eponymous website, Riven has mentioned that she held multiple positions, including program director, music director, and public/community affairs director, during her career in the industry. In 2021, she received the Chan Zuckerberg Grant from the National Association of Black Journalists, and she is a 2021-2022 North Carolina Equity Fellow. 
Rivens hosts the radio program Sounds of Inspiration on WPZS (Praise 100.9 FM). Rasheed took to Twitter on 24 October 2020 to congratulate her wife on her interview with Kamala Harris on her radio program. She also hosts a podcast called Canceling COVID and a gospel entertainment segment called TTIME. Additionally, she provides freelance features writing for Cornelius Today and freelance reporting for local television.
She also owns the Rivens Business Center in Cornelius, for which she was named 2017 Female Business Owner by Business Today.