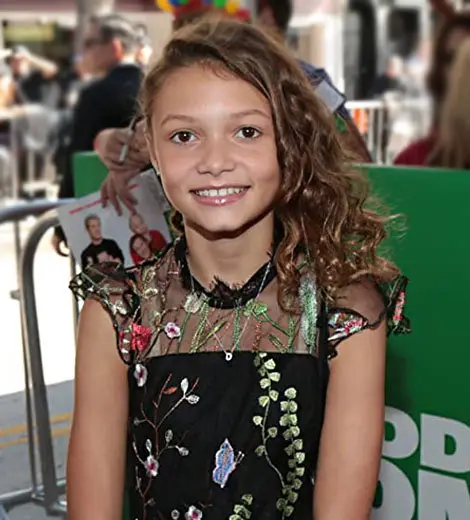 Quick Wiki
Full Name

Adriana Didi Costine

Nickname

Didi Costine

Occupation

Actress

Nationality

American

Birthplace

Texas, USA

Birth Date

Aug 17, 2005

Age

18 Years, 3 Months

Height

4 Feet 8 Inches
Child Actress of Movie 'Daddy's Home'
Didi Costine | Biography
Also on Movie 'The Hollars' & 'Blaze'
Moreover, she is currently filming for her upcoming TV series 'The Thing About Pam', which will be released sometime in 2022. In this series, she has landed the role of a teenage witch.
---
Didi Costine is a renowned American child actress. She has mainly gained recognition as Adrianna in both installations of the Daddy's Home movie in 2015 and 2017.
Who is Didi Costine?
Didi Costine is a child actress best recognized for her role as Adrianna in the 2017 Christmas comedy movie Daddy's Home 2. 
She began her career in 2014 as a minor character Atrian Child in the TV series Star-Crossed. 
Didi's most notable performances are in Daddy's Home (2015 film), The Hollars (2016 film), Blaze (2018 film), The Affair (2018 TV series), etc. 
Moreover, she is currently filming for her upcoming TV series The Thing About Pam, which will be released sometime in 2022. In this series, she has landed the role of a teenage witch.
Age and Early Life
Didi Costine was born Adriana Didi Costine in Texas, USA on 17 August 2005. She is the daughter of actress Laura Costine and actor Dustan Costine. Similarly, she is the sister of child actors Francisco and Isabella Costine.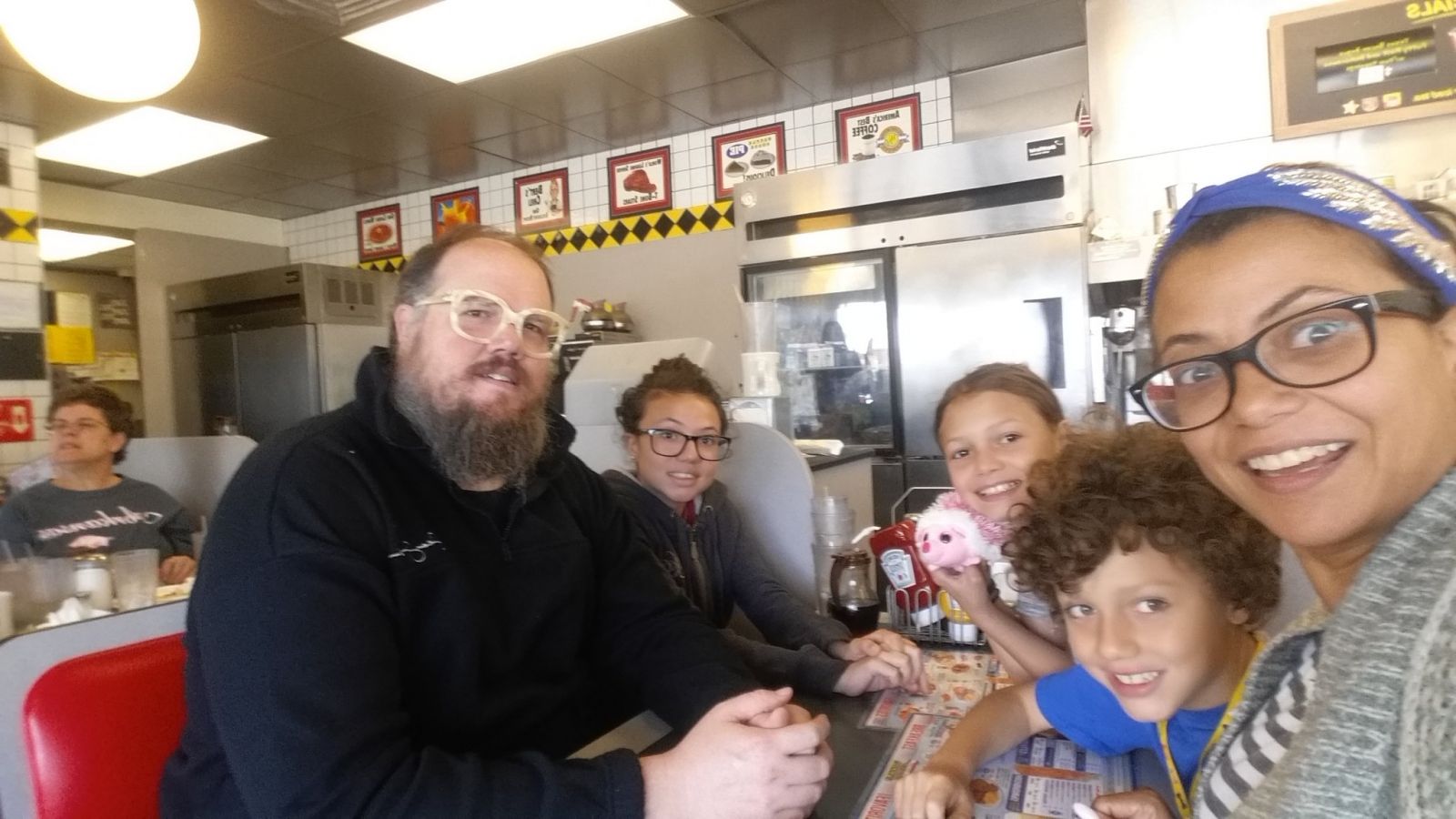 Belonging from an actor's family, she developed an interest in acting from a very young age. She began working professionally from just nine years of age.
Besides acting, Didi also holds an interest in gymnastics and enjoys jumping on a trampoline and stilt walking.
'Daddy's Home 2'
The comedy feature film Daddy's Home 2 is a sequel to the 2015 film Daddy's Home. It was released worldwide on 5 November 2017 and became a major success in terms of the Box Office Collection. Made with a budget of approximately $69 million, it collected a huge sum of $180.6 million.
The film takes off right where it left in the first installation.
Also Read About - Andrea Anders - Matt LeBlanc, Family, Net Worth
The film starred actors Mark Wahlberg as Dusty, Will Farrell as Brad (stepfather to Dusty's children Megan and Dylan), Linda Cardellini as Sara (Dusty's ex-wife), and Alessandra Ambrosio as Karen (Dusty's present wife). 
In addition, Didi appeared in the film as Karen's daughter and Dusty's stepdaughter.
'The Prince'
The 2014 action thriller movie The Prince premiered worldwide on 22 August 2014. 
Its storyline follows Paul, a retired member of the mob hitman group run by Omar. When things do not fall in their interest, Paul attempts to kill Omar. Still, he accidentally ends up killing his daughter Rachel and wife.
Fueled with an urge to take revenge, Omar kidnaps Paul's daughter Beth from her college. He then sets out on a journey to bring back his daughter.
In the film, actor Jason Patric has appeared as the lead character Paul, Bruce Wills as Omar, Gia Mantegna as Beth, and Didi Costine has played Omar's daughter Rachel.
Moreover, The Prince is Didi's first major feature film. Unfortunately, more details about Rachel's character are currently unavailable on any authentic sites.
Parents
Didi belongs to a mixed ethnic family as her father is American while her mother is from the Dominican Republic. So it makes her ethnicity half Dominican Republican and half American.
Her father, Dustan, is an actor best known for his role of Henchmen 1 in the 2017 film Dark Meridian. He made his acting debut in 2007, i.e., after two years of Didi's birth. His first role was as Bobby in the short film Leaving Town.
In a 15 years career, Dustan holds credit for appearing in around two dozen TV series and films. His list of notable works includes The Texas Triangle (2011 film), Oldboy (2013 film), NCIS: New Orleans (2015 TV series), Queenpins (2021 film), etc.
Similarly, Didi's mother, Laura, also holds a few acting credits. She appeared with minor roles in films like Bloodsuckers Handbook (2012), Of Mind and Music (2014), and Blaze (2018).