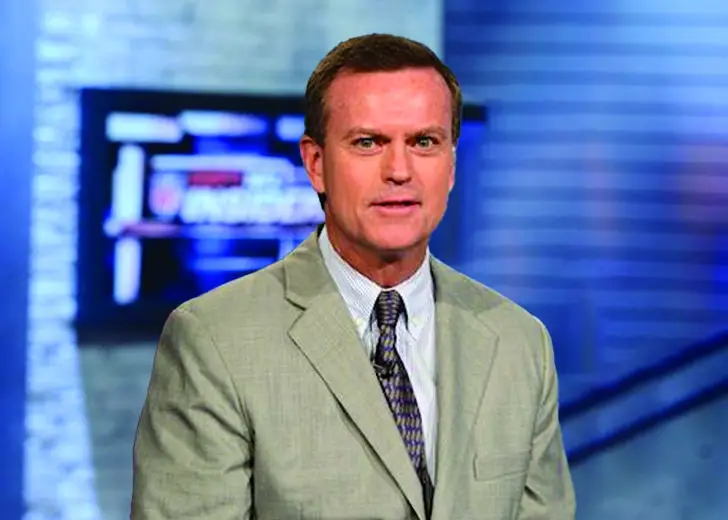 Quick Wiki
Full Name

Dan Graziano

Birth Date

Jul 20, 1972

Age

51 Years, 4 Months

Nationality

American

Birthplace

USA

Zodiac Sign

Cancer

Occupation

NFL Insider

University

Georgetown University

Education

Graduated

Relationship Status

Married

Wife

Andrea Rubin Graziano

Wedding Date

November 2002

Height

Undisclosed

Net Worth

Undisclosed
NFL Insider for ESPN
Dan Graziano | Biography
Began working for ESPN in 2008 as a contributor
Dan Graziano is the NFL Insider for ESPN.
---
Who is Dan Graziano? 
Dan Graziano is a National NFL Insider who graduated from Georgetown University in 1994. However, there is no information about his birth date and early life.
Graziano began working for ESPN in 2008 as a contributor. Then in 2011, he was hired as an NFC East blogger for the Dallas Cowboys, Philadelphia Eagles, New York Giants, and Washington Football Team. ESPN hired Graziano as the Giants reporter two years after launching its 32-person NFL Nation Network. 
In July 2016, ESPN announced Dan Graziano, a National NFL Insider. He provides content for ESPN Radio, SportsCenter, Get Up, NFL Live, and ESPN.com.
Before joining ESPN in 2008 as a contributor, Graziano used to work for AOL Fanhouse as a sportswriter (2009 - 2011), SportsNet New York as a contributor (2007 - 2010), The Star-Ledger as a baseball writer (1999 - 2008), and The Palm Beach Post as a baseball writer (1995 - 1999).
Married His Wife Two Decades Ago
Graziano has been married to Andrea Rubin Graziano since November 2002. They have two kids and live in Fairfield, Conn.
On 17 March 2022, he celebrated 22 years of knowing each other with her wife and also shared a post on Instagram. He captioned the post, "We always celebrate St. Patrick's Day because, 22 years ago on this day, the most beautiful girl I've ever seen walked into a Tampa sports bar and I asked her if I could buy her a green beer. She said yes. And here we still are. Love you."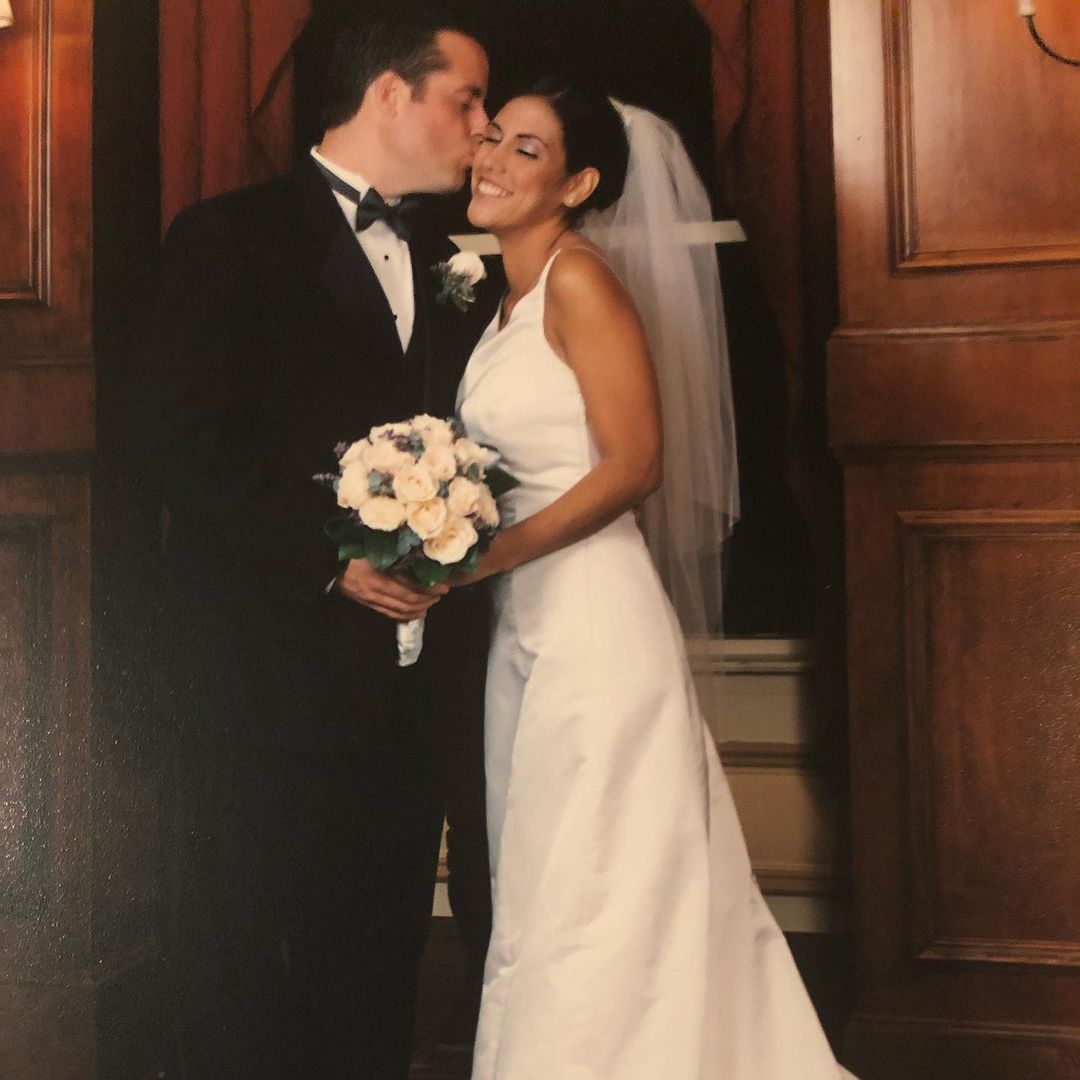 The pair enjoyed their 17th wedding anniversary on 9 November 2019. Graziano posted their wedding picture on Instagram and wrote, "17 years been good to these two crazy kids. Happy Anniversary, @abgraziano . I love you more every day."
Moreover, Graziano frequently shares pictures of his children on his Instagram account. For example, he shared a picture with his two sons on 21 July 2020 with the caption, "Had to sneak out for a birthday nine with my knuckleheads!"
Also Read: Nabil Karim - Age, Nationality, Wife, Career, Net Worth, ESPN & Bio
Health & Fitness
Graziano started cycling because he wanted to get fit and lose weight. However, he eventually got to the point where he developed an addiction to it.
In an interview with Bicycling in January 2021, Graziano stated that he initially got Peloton in October 2019 because his wife wanted it as a birthday/anniversary present. He said, "I definitely used it a fair bit right away. But because of my travel schedule for work (NFL season is a tough time of year to get into a routine), I stopped. When I got back from the NFL combine at the end of February 2020, I realized I weighed 209 pounds—too much for me at 5-foot-9."
Graziano decided to start a new lifestyle on 1 March 2020 and set a weight loss goal of 30 pounds. He intended to visit the gym, lift weights, and run.
He has been running since 1999 and has completed the New York City Marathon thrice. However, he had never considered riding a bike, even a stationary one.
But he soon had to find something else to do because of the injury to his left knee. Early in March 2020, Graziano realized that, due to COVID-19, going to the gym or anywhere else wasn't a great idea from a health and safety standpoint. As a result, he began working out with the help of the Peloton and dumbbells at his home.
Even when traveling for work, he attempts to work out every day. He rides his bike five or six days a week and works out with weights on the other days.
As of 21 January 2021, he had kept Peloton Streak for 324 days.