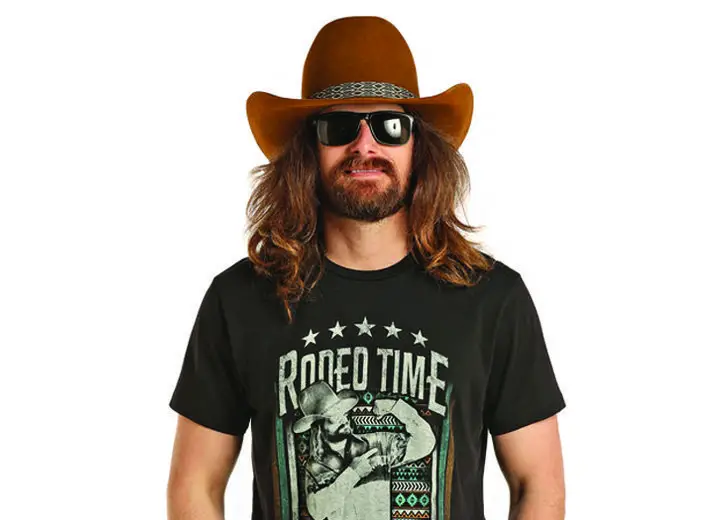 Quick Wiki
Full Name

Clint Hopping

Nickname

Dale Brisby

Nationality

American

Birthplace

Newcastle, Texas

Occupation

Star of How To Be A Cowboy

Relationship Status

Undisclosed

Net Worth

Undisclosed
Star of How To Be A Cowboy
Dale Brisby | Biography
Rodeo Star and YouTuber
Dale Brisby is a YouTuber and rodeo star. He has recently gained massive internet fame after his appearance as the star of the Netflix show, How to be a Cowboy.
---
Who is Dale Brisby?
Dale Brisby, real name Clint Hopping, is a social media personality, rodeo star, rancher, entrepreneur, and YouTube vlogger. He describes himself as a rodeo cowboy and the world's greatest bull rider. Moreover, his fans primarily recognize him as the star cast of the 2021 Netflix series, How to be a Cowboy. 
Brisby has kept his birth information and parents' details away from the media. Thus, verified internet sources do not have news regarding his birthday and age. However, in an interview with issuu in December 2021, he talked about his family and his upbringing.
As per the interview, Brisby's father was a cowboy, and his grandfather was an entrepreneur. He always wanted to be a cowboy and also had an interest in the business. In his words,
"Everything was second to being a Rodeo Cowboy! As a young man, I always had entrepreneur tendencies. My Grand-Dad was an entrepreneur, and my Dad was a Cowboy. That was the best combo, I think, for Dale Brisby."
In the same interview, he mentioned that he had loved selling things and making money from them since he was a young boy. It started during one of his field trips from elementary school when he sold a bunch of Yo Yo's to his fellow students and made somewhere around $36. Thus, he took the cowboy attributes of his father and inherited the entrepreneur skills of his grandfather, and combined them to become a rodeo cowboy.
Besides rodeoing, Brisby also spends considerable time creating social media content. He has over 335 thousand subscribers on his self-titled YouTube channel. On YouTube, Brisby regularly uploads informational and comedy videos about the life of a cowboy and rancher. He created his channel on 2 July 2013. After around nine years, he has uploaded 733 videos, from which he has amassed over 68.6 million video views.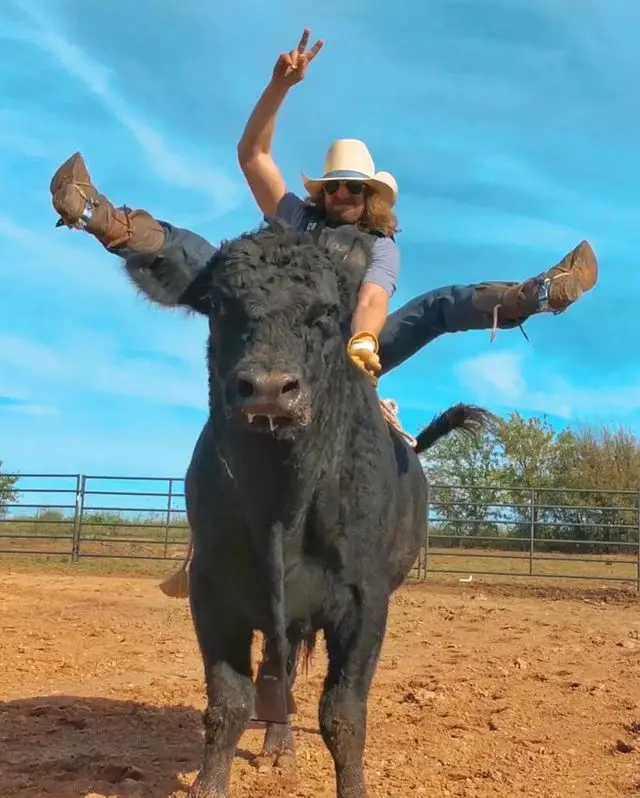 Dale Brisby's Rodeo Time
Brisby started his company named Rodeo Time in July 2013. It is a company selling various designs of cowboy apparel, including T-shirts, hats, and many other types of equipment. He also endorses his products online via his website dalebrisby.com.
Rodeo Time is currently based in Winnebago, Texas. Brisby is its sole owner and also serves as the company's CEO.
Who is Dale Brisby's Wife
The rodeo cowboy, Brisby, proclaims to be a ladies' man and regularly boasts about his dating expertise on social media handles. However, he has not let a single piece of information slip off his tongue regarding his personal life.
In December 2017, Brisby jokingly referred to Fallon Taylor as his girlfriend. However, he later confirmed that she was only his fellow entertainer and that they had collaborated for a series based on the barrel racing world. 
Besides that one instance, Brisby has not introduced any ladies as his crush, lover, or girlfriend, let alone a legally married wife.
His 2022 Net Worth
As of 2022, there are no verified reports about Brisby's estimated net worth figures. However, he has been a rodeo and entrepreneur all his life, which makes a major part of his income. Reportedly, as a rodeo star, he makes around $36,000 annually.
In addition, as per the socialblade.com data, Brisby earns around $2.3k to $37.4k yearly from the views on his YouTube videos.