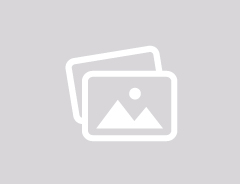 Quick Wiki
Full Name

Curtis Bowles

Nationality

Canadian

Mother

Una Johnson

Father

Wayde Douglas Bowless Rocky Johnson

Sister

Wanda Bowles

Brother

Dwayne 'The Rock' Johnson

Father's Occupation

WWE Wrestler & Boxer

Wife

Married

Height

Not Disclosed

Net Worth

Not Disclosed
Dwayne Johnson's Brother
Curtis Bowles | Biography
Curtis Bowles is the first son of pro-wrestler Rocky Johnson and brother of Dwayne' The Rock' Johnson. 
---
Who is Curtis Bowles?
Curtis Bowles is the son of the infamous wrestler and boxer Rocky Johnson. He is also the elder brother of popular American wrestler turned actor and comedian Dwayne The Rock Johnson.
According to his Facebook profile, Bowles went to Cooley High School in Detroit, Michigan, and then to Anadolu Open University. Besides, he has not disclosed his professional life information on his social media.
He is of Canadian nationality, but authentic media sites have not disclosed his early bio and birthday dates. As of 2022, he is married and has five kids; three sons and two daughters. 
Also Read About - Sara Donchey - KPIX, Husband, Still Married, Baby
Famous Parent: Rocky Johnson
Wayde Douglas Bowles, also known as Rocky Johnson, born on 24 August 1944, was one of the prominent wrestlers of his time. He grew up in Amherst, Nova Scotia as a child and then moved to Toronto as a teenager. Soon he joined the wrestling world as a boxer, where he sparred with George Foreman and Muhammad Ali in his initial days. 
Eventually, Johnson moved to wrestle in the 1960s, where he adopted his name 'Rocky Johnson' as a tribute to his boxing inspirations, Rocky Marciano and Jack Johnson. He played for the National Wrestling Alliance for over a decade before moving to the WWE in 1983. 
However, he retired in 1991 but continued to teach and train in the same field. He introduced his younger son, Dwayne Johnson, who also helped him be in the 'WWE Hall of Fame' in 2008. Unfortunately, he passed away on 15 January 2020 in Florida at the age of 75. 
Johnson was married thrice in his life. His first wife was Una Johnson, with whom he had Curtis and Wanda Bowles. Followed by Ata Maivia, married in 1972, who gave birth to his youngest Dwyane and then Dana Martin.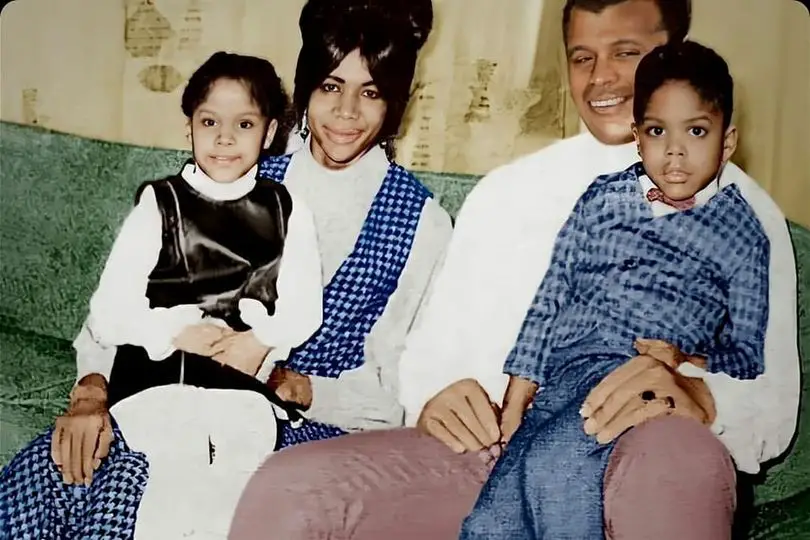 Followed by that there is not much information on Bowle's mother, Una. However, he has uploaded pictures of her on his social media. 
Siblings: Wanda and Dwayne
Although Bowles has not disclosed information about his sister Wanda, his brother Dwayne is a celebrity wrestler and movie actor. He is known for his WWE championships and acting in the 2001 film The Mummy Returns and The Scorpion King in 2002. 
Dwayne Douglas Johnson was born on 2 May 1972 in Hayward, California. He grew up watching his father play in the ring and traveling with him during his early years. Johnson played football in high school and earned a full scholarship to the University of Miami. But before joining the NFL, he suffered from a back injury making him pursue wrestling. 
His father coached him, and after winning the USWA Championship, he joined the WWE in 1996. There he became famous for his 'The Rock' personal and his feud with another wrestler Steve Austin. And during his media prominence, he joined the movie industry in 2001 and embarked on his acting career. 
Johnson's career-defining projects include Get Smart, Faster, Fast Five, Clash Time, Snitch,  Fast & Furious 6, Furious 7, and San Andreas. In addition to the animated movie Moana, Baywatch, Fast & Furious Presents Hobbs & Shaw, Jumanji, Free Guy, and the more recent series  Young Rock.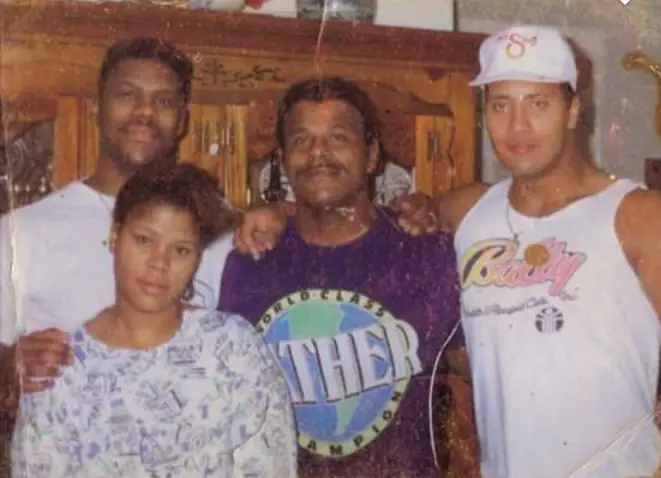 Net Worth and Height
 As of 2022, the media has not disclosed Bowles' net worth. However, it is reported that his father, Rocky Johnson, accumulated $320 million by 2019, while his younger brother Dwayne holds $800 million per celebrity net worth. 
Followed by that, even though Bowles' height has not been disclosed, his brother stands 6 feet and 5 inches tall.