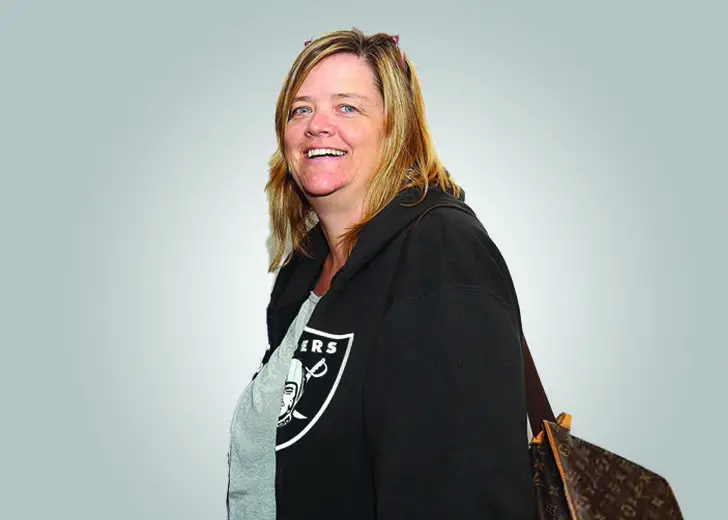 Quick Wiki
Full Name

Claire Stoermer

Birth Date

Mar 24, 1964

Age

59 Years, 6 Months

Nationality

American

Occupation

Teacher and Theater Manager

Relationship Status

Divorced

Net Worth

Not Disclosed ($20 Million - Daughter Zendaya)

Ex-Spouse

Kazembe Ajamu
Mother of Actress Zendaya Coleman
Claire Stoermer | Biography
Elementary School Teacher
Claire Stoermer is the mother of American actress Zendaya Coleman. 
---
Who is Claire Stoermer?
Claire Stoermer was born on 24 March 1964. She briefly worked as a manager in Hollywood at Califonia Shakespeare Theater in Orinda. In addition to that, she is an elementary school teacher. 
Stoermer married Kazembe Ajamu, previously known as Samuel David Coleman, in 2008. Ajamu is also a teacher turned talent agent who manages Zendaya's accounts. 
Her husband, Ajamu, had five children from his prior relationship, namely Kaylee, Annabella, Austin, Katianna, and Julien. Then with Stoermer, he had one child, daughter Zendaya, born in 1996. Unfortunately, after six years of being together, in August of 2016, Stoermer and Ajamu filed for divorce. 
Furthermore, on multiple occasions, Zendaya has credited her mother for inspiring her to be comfortable in her skin. And also encouraged her to pursue acting through theater.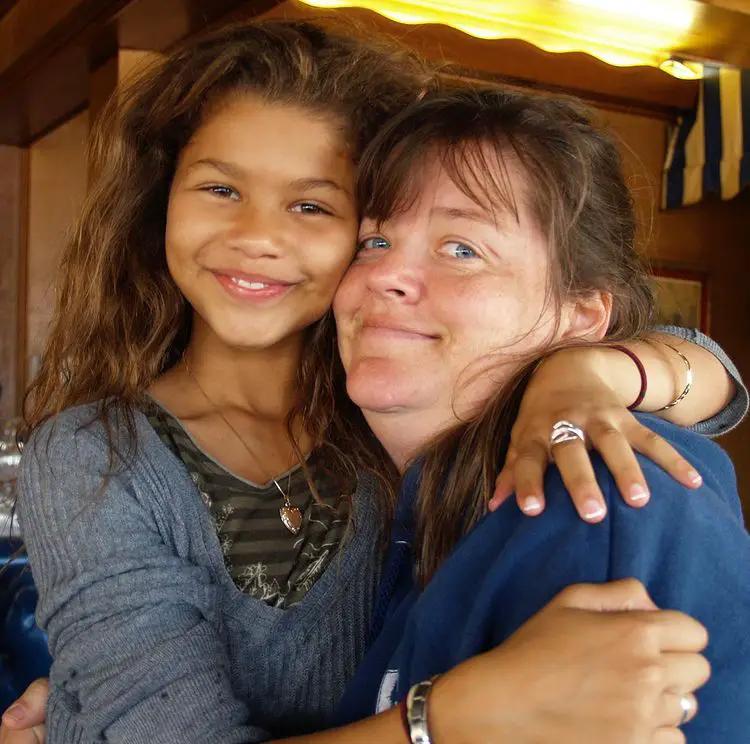 "My beauty icons are the women in my life. My mom didn't wear makeup; I don't think she knew that, to me, it was empowering that she didn't care," Zendaya confessed, reported by the Net Line. "My mom did it at 50. I call it her butterfly moment. She became confident and got more in touch with who she was at 50."
In addition, Stoermer also owns a jewelry brand, Kizzmet Jewelry. She creates her designs and also sells custom products through her Instagram account. 
Daughter Zendaya Coleman
Zendaya Maree Stoermer Coleman was born on 1 September 1996 in Oakland, California. Her name was derived from the Shona language, which meant 'to give thanks.'
She got interested in acting after being with her mother at the California Shakespeare Theater. Before that, she was a child model at multiple commercials and clothing brands. She landed her first role as Rocky Blue on the Disney channel show Shake It Up in 2010. It became her breakthrough character establishing her as a Disney child actress. 
Also Read About - Given Sharp - Age, Swamp Thing, Bio, & Boyfriend - Biography
In addition to that, Zendaya competed in the sixteenth season of Dancing with the Stars. Then she was also on K.C. Undercover and The Greatest Showman. However, she is mainly recognized as Michelle 'MJ' Jones of the Marvel movie franchise, Spider-Man, followed by her 'Emmy Winning role of Rue on the HBO series Euphoria. 
In addition, Zendaya made headlines in 2017 after revealing to Ellen that she stayed at her parent's house till she was 20 years old. She said that her parents had an understanding of their boundaries. They respected their limits. And that it allowed her to comfortably live with them despite her numerous options to live on her own. 
"So they respect my space, I respect their space. But at the end of the day, I don't have to wake myself up. I got a free ride whenever I want. So why would I want to give that up."
Furthermore, Zendaya has also disclosed that her upbringing in Oakland humbled her. From the house, she lived into the financial freedom she received after gaining stardom.  
Net Worth
Although Stoermer's net worth has not been disclosed, her daughter Zendaya holds an estimated wealth of $20 million, according to celebrity net worth.