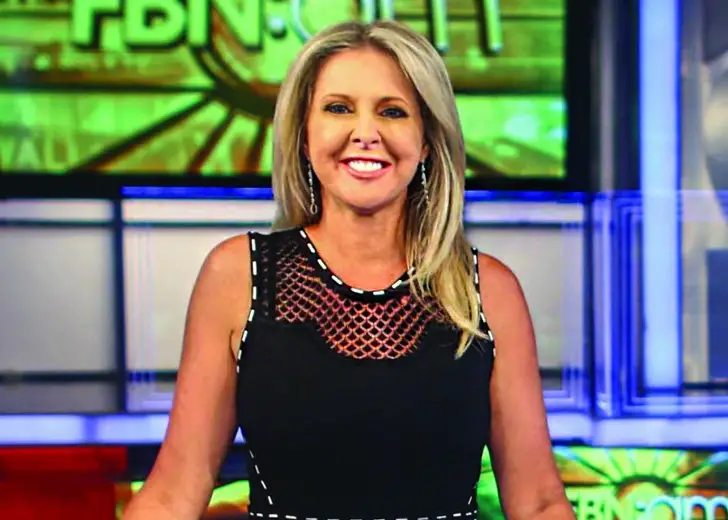 Quick Wiki
Full Name

Cheryl Casone

Birth Date

Jul 08, 1970

Age

53 Years, 2 Months

Nationality

American

Birthplace

Clearwater, Florida

Zodiac Sign

Cancer

Occupation

Journalist and Author

University

Northern Arizona University

Education

achelor of Science (B.S.) degree in Communication and Media Studies

Relationship Status

Not Disclosed

Net Worth

Not Disclosed
Financial Correspondent of FOX News Channel
Cheryl Casone | Biography
Writer of 'The Comeback: How Today's Moms Reenter The Workplace Successfully'
Cheryl Casone is a financial correspondent of the FNC and a published writer. 
---
Who is Cheryl Casone?
Cheryl Casone is an American journalist born on 8 July 1970 in Clearwater, Florida. She went to the Northern Arizona University from 1988 to 1992 and received a Bachelor of Science (B.S.) degree in Communication and Media Studies. 
She began her journalism career in 1999 as a reporter and producer at the CNX Media. After that, for a year from 2000 to 2001, she worked as an anchor and reporter for the ON24 Channel. 
Subsequently, in 2002 she joined the KRON-TV in San Francisco Bay. There she worked for two years and co-anchored the broadcasting show Rob Black and Your Money.
After that, Casone worked for a year at MSNBC as their News Anchor and Correspondent. After that, she covered the 2004 Republican National Convention during the presidential campaign. Then briefly, she worked as a freelance reporter for CBS News, contributing to affiliated networks. 
The same year she also worked as a Freelance Correspondent for CNN News. There she reported live stories from New York relating to business and stock exchange. 
Eventually, in 2006, Casone began working as an Anchor and Correspondent for the NOX Networking Channel. In addition, she contributes her time to FOX News and the FOX Business Network.
Also Read About - Dagen McDowell - Fox, Net Worth, Married, & Bio
She also contributes to the Fox and Friends and co-hosts the Business Networks show FBN: AM. While at the same time, she hosts the American Dream home on the FBN. Conclusively, she works as a financial contributor reporting on Wall Street, Main Street, and real estate on a daily basis. 
Health after losing father and grandfather to cancer
In 2016, Casone lost her father to cancer after a long battle. Years back, she had also lost her grandfather to the same disease, which led her to become health paranoid in the early days. 
After those endearing life incidents, she has been a firm advocate of cancer awareness. For example, in 2018, she participated in the Susan G Komen Greater NYC Race For Cure, which was aimed to raise awareness about cancer.
Furthermore, she often talks about standing up to the disease as her colleague, Gerri Willis, was diagnosed with stage 3 breast cancer and lost another colleague Mike Majchrowitz in 2014. 
Dedicating Book To Her Mother
In 2016, Casone dedicated a self-help book for her mother, who took care of the family despite being a full-time worker. The Book 'The Comeback: How Today's Moms Reenter The Workplace Successfully,' talks about the challenges women can face on returning to work after having a family. 
Throughout her childhood, Casone looked up to her mother, Marsha, who worked full time, took care of her only daughter Chery and managed to fill the shoes of her traveling husband. 
Casone recalled that even after a day full of events and a busy schedule, her mother went to sleep with a happy and content face. Which she states should be an inspiration to other young women as well. 
"Every morning, I watched my mother get up early to prepare for her day and help me get ready for mine before we headed out the door together. Every night I felt her enthusiasm and love when she got home and spent the evening with me. And on weekends, it was just the two of us, too. I never felt her absence," Casone reminisced her early days with FOX News.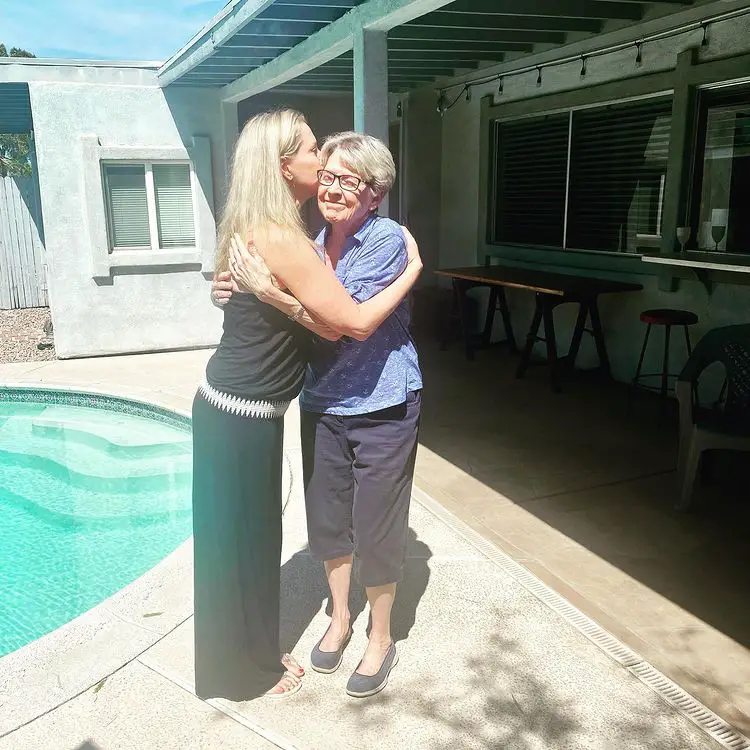 Casone received inspiration after watching the women in her field struggle to balance their work and personal life.
"I wasn't a mom and had never intended to become one. But I worked in a field populated by a lot of women, and I'd seen what happened when they left to have children and then came back."
And she eventually concluded helping other women as a woman herself and reporter. 
"But I came to realize that I had something valuable to offer. My perspective was and still is unique: I'm a woman, a reporter, and a job-and-career expert with access to leaders of industry and a view from the trenches. I'm the girl co-workers confide in and approach with questions. If my girlfriends found this combination of experience and access helpful, perhaps other women would, too," Casone included.