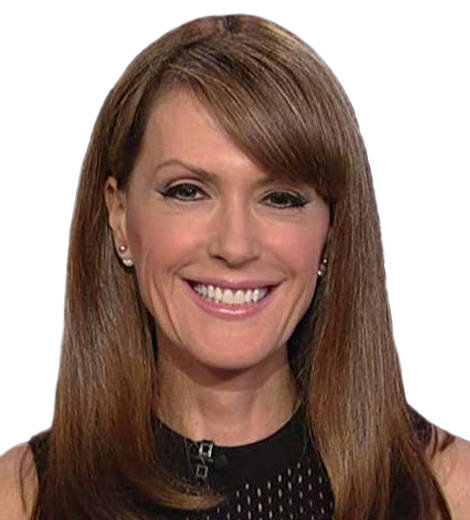 Quick Wiki
Full Name

Mary Dagen McDowell

Birth Date

Jan 07, 1969

Age

54 Years, 8 Months

Ethnicity

Caucasian

Nationality

American

Birthplace

Brookneal, Virginia, USA

Zodiac Sign

Capricorn

Occupation

Anchor, Panelist, Business correspondent

University

Wake Forest University

Education

Graduated

Relationship Status

Married

Husband

Jonas Max Ferris

Wedding Date

2005

Net Worth

$5 million
American Anchor on Fox Business Network
Dagen McDowell | Biography
Business correspondent for Fox News Channel
Mary Dagen McDowell feels blessed to be born in Brookneal, a small southern town. In Southside Virginia, her father was a small businessman. She grew up as a child of a small wholesale grocery business owner.
---
Dagen McDowell is an American anchor on Fox Business Network and a business correspondent for Fox News Channel. 
Who is Dagen McDowell?
After graduating in Art History from Wake Forest University, Dagen McDowell worked as a financial journalist with the newsletter division of the Institutional Investor magazine. She had also worked for SmartMoney magazine and SmartMoney.com before commencing her career as a TV personality.
She joined Fox Business Network in September 2007 as an anchor. Previously, she was acting as a business correspondent for Fox News channel (since 2003). In the role, she made regular appearances on Your World with Neil Cavuto. She also served as the host of the American market and business analysis show Bull and Bears.  She also used to write a personal column called 'Dear Dagen' for the website TheStreet.com.
At Fox Business Network, McDowell makes daily appearances on FBN's Morning with Maria. She now makes regular appearances on the Fox News Channel programs such as Outnumbered, The Five, and CAVUTO Live. She also appeared on Imus in the Morning before Imus' death in 2019.
At New York, McDowell joined the Institutional Investor magazine as an international financial journalist. Though her job was not related to her college degree, she was chosen after passing the reporting test. As a person new to the field, McDowell managed to cope with the work.
"I haven't always had the perfect resume. If you step up and work hard and do a good job, I've always been able to move up that way," McDowell states.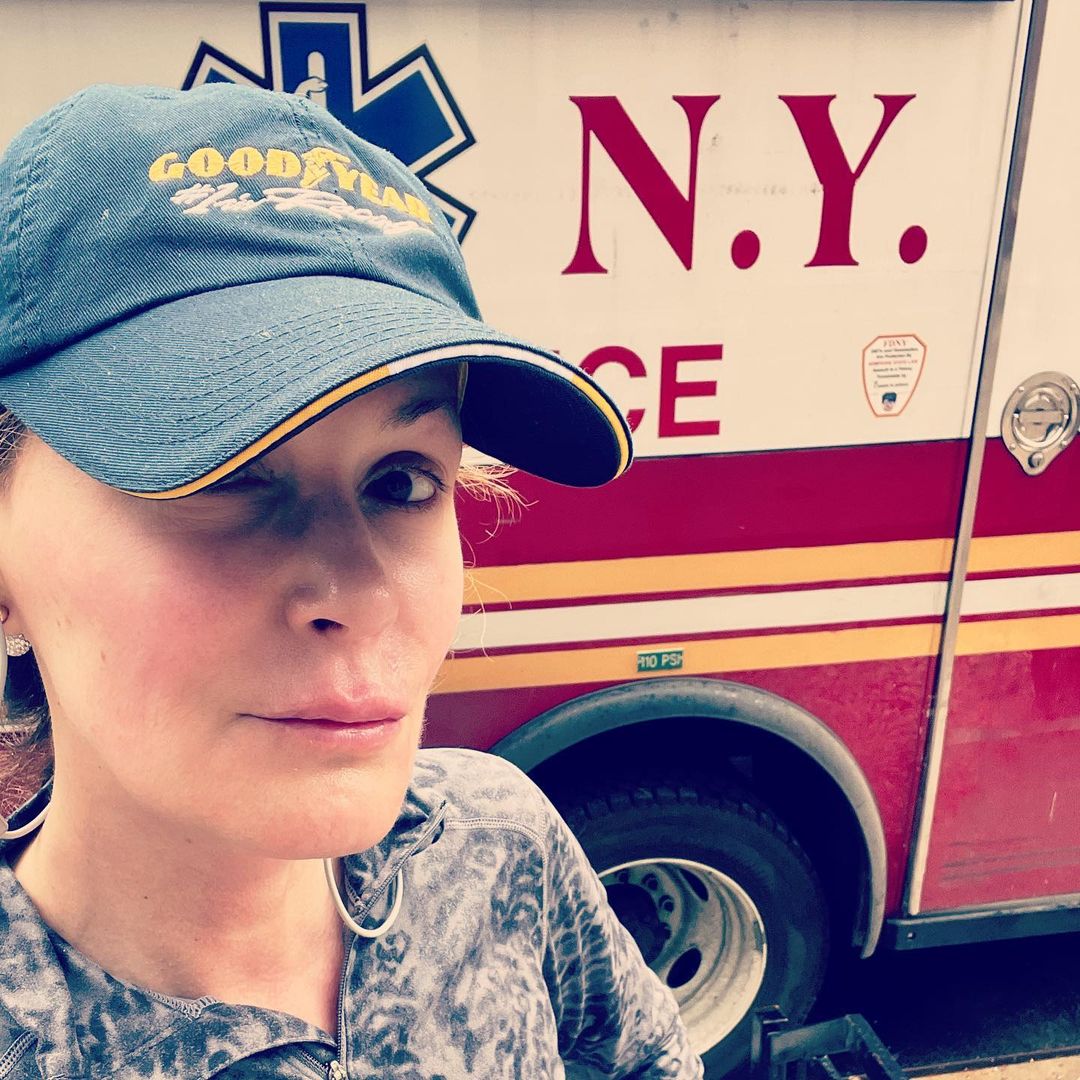 In August 2018, Mcdowell went viral after statements she made on the show Outnumbered about President Donald Trump and the ongoing Mueller investigation—she stated that it was a poor idea for Trump to work with Mueller during a routine assault on him and his investigation into election tampering. 
She is currently the co-presenter of Mornings with Maria. The Fox Business Network broadcasts an opinion, news, and business show with the principal anchor Maria Bartiromo. 
She is also a regular on the political discussion show, Hannity, hosted by Sean Hannity.
Early Bio and Education
Born on 7 January 1969 in Virginia, Mary Dagen McDowell feels blessed to be born in Brookneal, a small southern town. 
In Southside Virginia, her father was a small businessman. She grew up as a child of a small wholesale grocery business owner. "What's the campaign slogan for Democrats now they turned their backs on small-business owners, blocking the extra $250 billion needed to reload Paycheck Protection Program? GO TO HELL? EAT DIRT? KICK ROCKS?" she tweeted on April 2020. "As the child of two small-business owners, I grew up knowing that politicians do not give a flying damn about you. They'll hack up the usual tripe about how important you are but then do everything in their power to crush you: Regulations, taxes, handouts for BIG companies," she wrote on Twitter in 2016," she wrote in a subsequent Twitter reply. 
McDowell regards that his experiences growing up in Brookneal have provided him a solid base. "It gives you a firm foundation forever. Looking back, that's one of the things I cherish the most," McDowell said in a phone interview.
McDowell completed her elementary and middle school in Brookneal and later got her high school degree in Richmond. She then graduated from Wake Forest University with a Bachelor's degree in Art History.
Following her Bachelor's degree, she went on a job hunt in Colorado. She did a series of odd jobs, and two years later, she moved to New York to have a stable career.
Her Mother Died of a Cancer
There have been rumors about McDowell's cancer diagnosis, but she hasn't spoken about it to confirm the news. 
Nevertheless, she had firsthand experience with cancer when her mother was diagnosed with a life-threatening disease. McDowell's mother was diagnosed with metastatic lung cancer that had spread to her spine and pelvis.
On 5 February 2021, on World Cancer Day, the Fox News journalist recounted some words that her mother said to her after she was diagnosed with cancer. McDowell took to her Twitter to share her mother's words, 
"Don't feel sorry for me. I've enjoyed a long life. Weep and pray for those dying from this disease who have so much life left to live, so much joy left to give."
She remembers her mother frequently. She stated, for example, that whenever she has a "garbage day," she remembers her mother and how her mom never complained even when she was facing stage 4 lung cancer for five years.
McDowell also shares the picture of her mother on social media. In 2020, she posted a photo of her mother with a message about how difficult it had been for her. "BC. Before cancer. I still pick up the phone every day to call you, shaken when I again realize you're gone. I love you, Momma," she captioned it.
Married to Her Husband For Over 17 Years
McDowell married Jonas Max Ferris, a professional economist, financial analyst, and investment advisor, in 2005.
The couple had met when they were chosen for a show on mutual funds to address each other's claims on the show Cashin' in 2006. Before her marriage to Jonas, she was married to another man, from whom she later divorced.
Also Read: Julie Banderas - Age, Net Worth, Ethnicity
Her Husband Is a Panel Member on 'Cashin In'
After graduating from high school, Ferris enrolled at Manhattan College to pursue an economics degree. In 1993, he received his diploma. Jonas worked for a while after graduating from Manhattan College before joining the University of Georgia Business School. He graduated in 1997.
In 2002, he made his television debut, which catapulted him into the spotlight. Ferris appeared on the Fox Business Network, a Fox-owned station that focuses on business news. 
After a few appearances on Fox Business Network, he then became a panel member on Cashin In, a show about business analysis. Ferris and the other panelists discussed various themes, including stock recommendations that will earn money in the shortest amount of time and diverse topics based on the news. He has written financial advice and investment columns for the New York Post, Foxnews.com, and Fox Business News, among others. He has also been featured on Bulls and Bears, Your World with Neil Cavuto, and Cavuto on Business.
Ferris is the co-founder and president of MAXfunds.com. He co-founded the website with Jason Burr, his classmate whom he met at the University of Georgia. The website provides financial guidance to anyone interested in starting a business. They also use the website to promote mutual funds and advise their followers on how much to put into each one.
Did You Know?
McDowell is vegan.
She lost her mom to cancer.
According to Celebrity Net Worth, McDowell's estimated net worth is $5 million.
McDowell supports the Washington Redskins, an American football team.
She enjoys music as well. 'The Weight,' 'Rock & Rock,' and 'Natural Forces' are some of her favorite tracks.
Fact-checking and Ethical Concerns
We assure our audience that we will remove any contents that are not accurate or according to formal reports and queries if they are justified. We commit to cover sensible issues responsibly through the principles of neutrality.
To report about any issues in our articles, please feel free to Contact Us. Our dedicated Editorial team verifies each of the articles published on the Biographyhost.