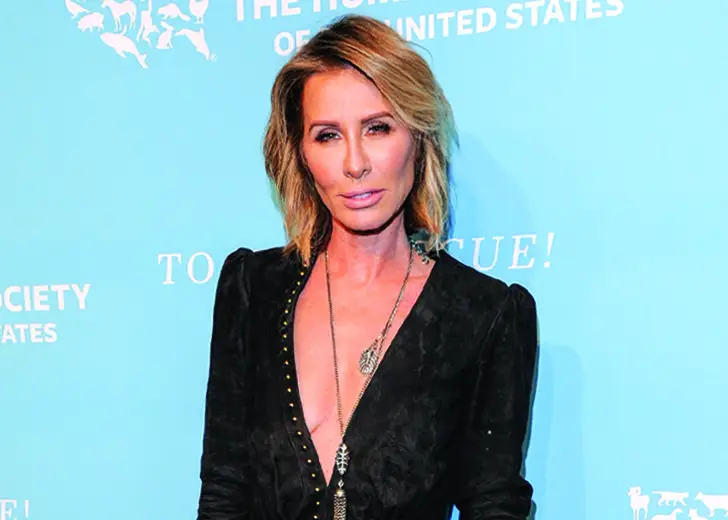 Quick Wiki
Full Name

Carole Ann Radziwill

Birth Date

Aug 20, 1963

Age

60 Years, 1 Months

Nationality

American

Birthplace

New York City, USA

Zodiac Sign

Leo

Occupation

Former journalist, Actress, and Author

Height

1.7 m

Net Worth

$5 million (Celebrity Net Worth)

Ex-Spouse

Anthony Radziwill (Died in 1999)
Cast of 'The Real Housewives of New York City'
Carole Radziwill | Biography
Three- time Emmy Award Winner for her journalism work
Carole Radziwill is a former journalist, actress, and author known for appearing on 'The Real Housewives of New York City.'
---
Who is Carole Radziwill?
Carole Ann Radziwill was born on 20 August 1963 in New York City, USA. She received her BA in English Literature from CUNY Hunter College and then completed an MBA from New York University's Stern School of Business. 
Radziwill, age 58, began working as an intern reporter at ABC News in 1986. She continued working with the network and eventually landed the position of producing Peter Jennings's reportings for ABC Close-Up! 
Jennings was considered a leading persona in journalism, so Radziwill dealt with reporting topics from gun control and abortion to foreign crises in Haiti and Cambodia. She also accompanied Jennings to Israel during the 1990 Gulf War. Then in 2001, she served six weeks in Afghanistan with the 101st Airborne Division at the US military station in Kandahar.
During her decades-long journalism career, Radziwill produced stories for 20/20, Primetime Live, and DayOne. She also covered stories on Menendez Brother Trial and Anti-Landmine Campaign in Cambodia led by Vietnam Veteran Bobby Muller. 
She also bagged three 'Emmy Awards,' an 'RFK Humanitarian Award' and a 'GLAAD Award' for her work with ABC News. 
In addition to that, Radziwill is a New York Times best-selling writer. Her first book, 'What Remains: A Memoir of Fate, Friendship, and Love, ' was published in 2005, and her second book, 'The Widow's Guide to Sex and Dating,' was published in 2013.  
Also Read: Margaret Josephs - Macbeth, Boyfriend, Net Worth, Housewives & RHONJ
'The Real Housewives of New York'
Besides that, Radziwill is also infamous for her appearance on the reality television show The Real Housewives of New York (RHONY). 
She joined the cast of the show on season 5 in 2012. Her late husband, Anthony Radziwill, was a prince who was related to Jackie Kennedy. So on the show, she soon gained popularity due to her connections and accomplishments.   
In addition to that, Radziwill was also an iconic member of the cast. She was straightforward with her opinions and often interpreted her statements with more heavy reasonings than others.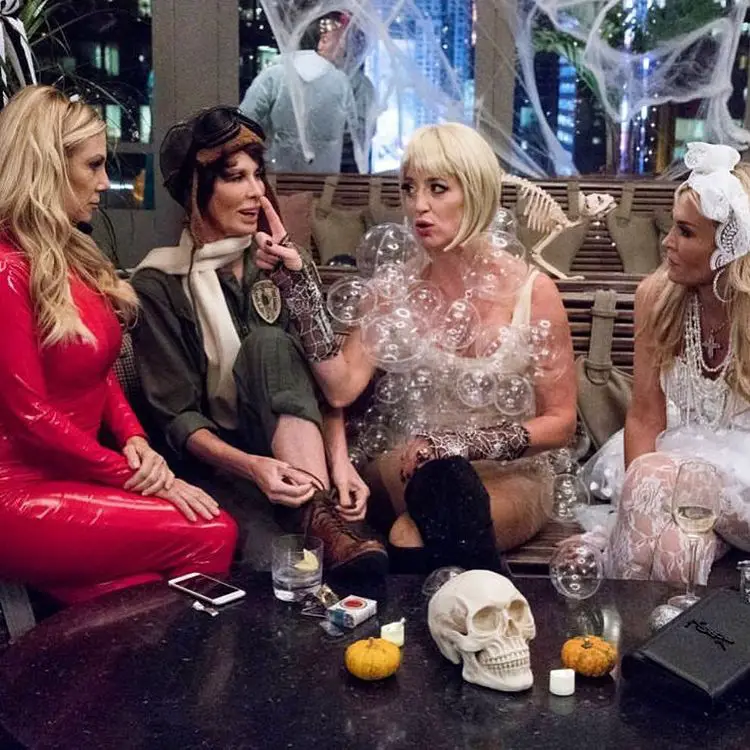 However, in season 10, she had a major fallout with her closest co-star Bethanny Frankel. Then during the season 10 break, she had a clash of opinions with the executive producer of the show Andy Cohen. 
The dispute arose from Radziwill's Instagram story, where she made a poll with a question, "Did you ever do something for money that you thought was against your values, but you did it anyway?"
Her fans and the show's producers interpreted her question as being directed at her appearances on the reality series. 
To that, Cohen responded by saying that she was ungrateful for her accomplishments garnered from the show. Unfortunately, the dispute became more heated than expected, leaving her uninvited for season 11. 
Radziwill later tweeted her response to Cohen's statements by elaborating that the show existed because of the women. And not the other way around. 
"Just another man telling a woman she ought to be more grateful. Housewives changed Andy Cohen's life, not mine. And Bravo built a 100million dollar franchise on the backs of women. Let's not get it twisted."
Carole Radziwill was Married to a Prince
While working for ABC News, Radziwill met a co-reporter, Anthony Radziwill. He was related to the Polish royal family, where his mother was the elder sister of former First Lady Jacqueline Kennedy. 
They dated for a couple of years before tieing wedding knots in 1994. She was also present during John Kennedy and Carolyn Bessette's wedding in 1996. However, in 1999, Anthony passed away due to cancer. Carole took a break from journalism in 2002 and completed her first book about the Kennedy family. 
Other than that, Carole's latest boyfriend was Chef Adam Kenworthy, they dated from 2015 to 2017.