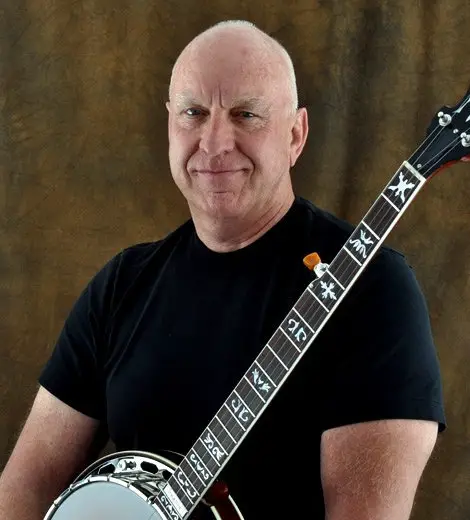 Quick Wiki
Full Name

Bernard Mathew Leadon III

Nickname

Bernie Leadon

Occupation

Musician, Guitarist, Singer and Songwriter

Nationality

American

Birthplace

Minneapolis, Minnesota, USA

Birth Date

Jul 19, 1947

Age

76 Years, 4 Months
American Musician, Former Band Member of the Rock Band, The Eagles
Bernie Leadon | Biography
Left the Eagles in 1975
In 1975, he famously departed the band by pouring a beer over guitarist/singer Glenn Frey's head. Leadon later stated that he needed to become healthy and end the band's extreme touring, recording, and excessive drug usage. However, over two decades later, Leadon returned with the Eagles to New York City in 1998 for the band's Rock & Roll Hall of Fame induction. All seven current and former Eagles members performed together in popular songs like On 'Take It Easy' and 'Hotel California.'
---
Bernie Leadon is the founding member of the American rock band, The Eagles.
Who is Bernie Leadon?
Bernie Leadon is a renowned American musician and songwriter. Leadon was a member of three country-rock bands before joining the Eagles: Hearts & Flowers, Dillard & Clark, and the Flying Burrito Brothers. 
Leadon was the Eagles' original member, joining the band in 1971 after guitarist/singer Glenn Frey, drummer/singer Don Henley, and former Poco bassist/singer Randy Meisner. While in the band, Leadon played electric guitar, B-Bender, acoustic guitar, banjo, mandolin, dobro, and pedal steel guitar. However, he is most recognized for assisting in the band's formation's early country-rock sound, bringing the group his powerful sense of harmony and his country, bluegrass, and acoustic sensibilities. 
The group's self-titled debut album, Eagles, was a near-instant success because of their hit singles like 'Take It Easy,' 'Peaceful Easy Feeling,' and 'Witchy Woman.' In all those songs, Leadon played several types of instruments. Desperado, their follow-up album, included classics like 'Tequila Sunrise.' Unfortunately, although Leadon had a big part in the album, it received only tepid reviews and sales.
In 1975, he famously departed the band by pouring a beer over guitarist/singer Glenn Frey's head. Leadon later stated that he needed to become healthy and end the band's extreme touring, recording, and excessive drug usage. 
Following his departure from the Eagles, Leadon faded from the limelight for a few years. However, he reappeared in 1977 with musician friend Michael Georgiades for the album Natural Progressions. The album featured both of them on guitars and alternating lead vocals while Dave Kemper on drums, Steve Goldstein on the keyboard, and Bryan Garofalo on bass.
In 1993, Leadon joined Run C&W, a novelty duo who sang Motown hits "bluegrass style" and recorded two albums for MCA Records.
Leadon returned with the Eagles to New York City in 1998 for the band's Rock & Roll Hall of Fame induction. All seven current and former Eagles members performed together in popular songs like On 'Take It Easy' and 'Hotel California.'
Mirror, his second solo album in nearly three decades and his first under his name, was released in 2004.
From 2013 to 2015, Leadon was a member of The Eagles' History of the Eagles Tour. In addition, Leadon was featured on producer Ethan Johns' third solo album, Silver Liner, released in 2015.
Age & Family
Bernie Leadon was born Bernard Mathew Leadon III on 19 July 1947 in Minneapolis, Minnesota, USA. He is 74 years as of 2021. Leadon has a brother named Tom Leadon. He was a member of the band Mudcrutch, which started Tom Petty's career.
Net Worth
According to Celebrity Net Worth, Leadon has a net worth of $10 million as of 2021. His primary source of earning is through his career as a musician.