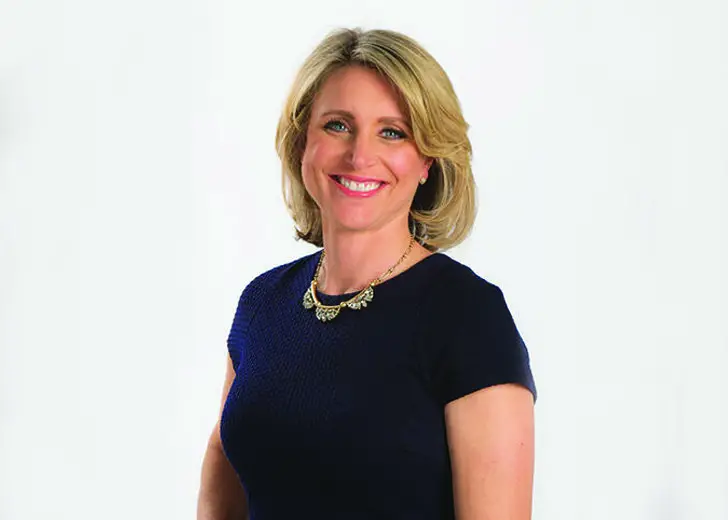 Quick Wiki
Full Name

Belinda Jensen

Birth Date

1969

Nationality

American

Birthplace

Prescott, Wisconsin, USA

Occupation

Chief Meteorologist at KARE 11

Siblings

Four

University

University of Wisconsin

Relationship Status

Married

Husband

David Hopkins

Net Worth

Undisclosed

Son

Tanners

Daughter

Tori
Chief Meteorologist at KARE 11
Belinda Jensen | Biography
Broadcasting Meteorologist
Belinda Jensen is an American TV celebrity, author, and veteran TV journalist. She has primarily gained fame for her role as a chief meteorologist on the American TV station KARE 11.
---
Belinda Jensen is a veteran broadcasting meteorologist. She currently appears on KARE 11 TV station as a host and chief meteorologist.
Who is Belinda Jensen?
Belinda Jensen is an American TV celebrity, author, and veteran TV journalist. She has primarily gained fame for her role as a chief meteorologist on the American TV station KARE 11. In addition, she is also the co-presenter of shows like Grow with KARE and KARE 11 Saturday.
Jensen initiated her meteorology career as a part of ABC's KTVX in Salt Lake City. Basically, she served there as a mapmaker for three years and sharpened her professional expertise. Later in the early 1990s, NBC affiliate Kare 11 hired her as their weekend meteorologist to cover local events in Minneapolis, Minnesota.
Having said that, Jensen found a real breaking point in her career in 1993. She was stuck in flooding rain without any proper instructions. However, she kept reporting from the field and provided valuable information. Despite the worst weather conditions, she clarified the scientific reasons and details of such historic and massive rainfall for 13 long minutes. Following the unforgettable reporting, she received a well-deserved promotion.
Thirty-two years later, Jensen is still connected with KARE 11. At present, she is the chief meteorologist for the broadcasting station in Golden Valley, Minnesota. 
Also Read: Lisa Villegas - Age, Fox Q 13, & Husband
She is a Native of Prescott
Jensen was born in Prescott, Wisconsin, in 1969. She grew up near the St. Croix River with her four siblings. Unfortunately, further details of her parents and siblings are not available on authentic internet sites. She has also not disclosed her actual birthday and age in the media.
For formal education, Jensen attended the local high school of her community in her junior years. She then joined the University of Wisconsin in Madison for her higher studies. From there, she earned her Bachelor of Science degree in Meteorology.
Subsequently, Jensen accomplished her Master's degree with a major in atmospheric science from the same university. In addition, she is a University of Utah alumni from where she did her graduate work in secondary education. She has also received the American Meteorological Society's Seal of Approval for broadcasting meteorology.
She is an Author
Apart from the broadcasting and TV profession, Jensen is also an author. She first began writing in mid-2014. As of now, she has authored several children's books related to meteorology. Her list of famous books includes 'The Sky Stirs Up Trouble,' 'Weather Clues in the Sky,' 'Rain Drops on a Roller Coaster: Hail,' etc.
Besides, Jensen is also passionate about teaching and often shares her meteorology knowledge with children in school classrooms. In an interview with Three Show Saturday in April 2016, she revealed that she gained her inspiration in writing books after encountering numerous children's enthusiasm toward the weather. She said,
"My inspiration for writing came from numerous 2nd graders that I spoke to over the years. I have been a meteorologist for 25 years and I have spoken to countless 7 and 8 year olds, and their curiosity and anxiety toward the weather fueled these books."
Husband David Hopkins
The 53-year-old Jensen is a married woman. She has been tied to her husband, David Hopkins, for a long time. However, she has not disclosed her exact wedding date yet.
Jensen and her husband are currently parents to their two beautiful kids. They welcomed their first child, son Tanner, in 2003. Later, after four years, they became parents to their daughter Tori in 2007. Besides, the pair's family also includes Bernese Mt. Dog, their pet dog.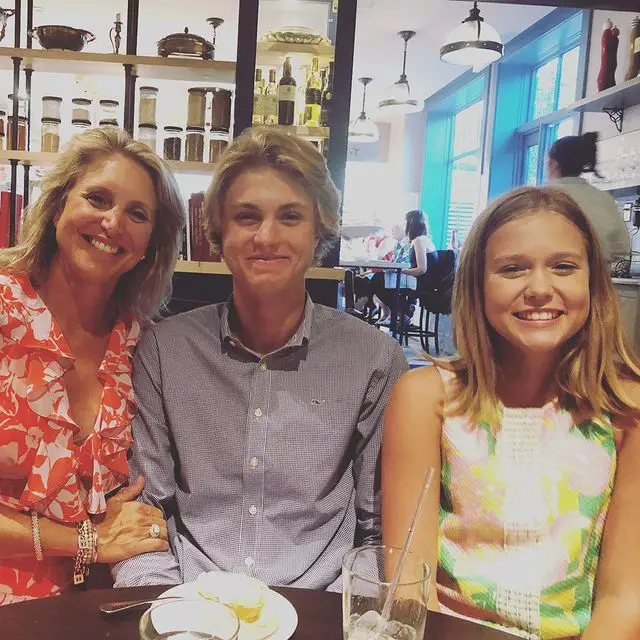 Net Worth and Salary
Currently, Authentic websites do not contain any figures for Jensen's 2022 net worth and salary. Her primary income source is her long-running journalism and meteorologist career. In addition, her books also add to her mode of gaining wealth.