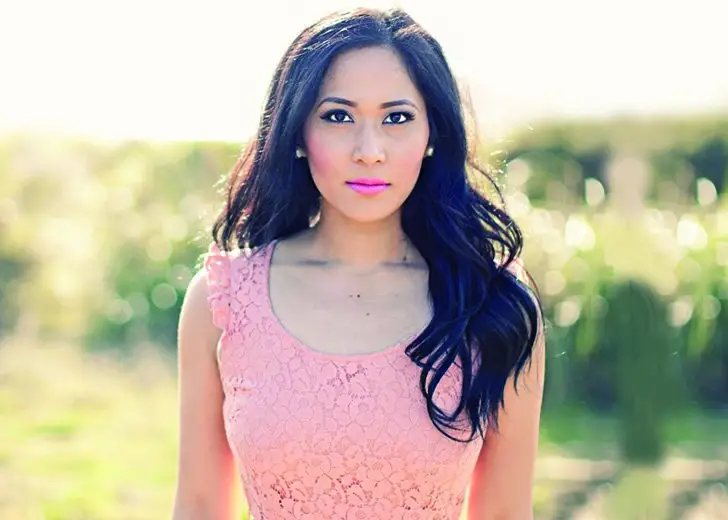 Quick Wiki
Full Name

Audrey Asistio

Ethnicity

Filipino-American

Nationality

American

Birthplace

Peninsula Bay Area, San Francisco, California

Occupation

Anchor and Reporter at NBC Bay Area

University

San Francisco State University

Relationship Status

Married

Husband

Mark Saldana

Wedding Date

31 July 2010
Anchor and Reporter at NBC Bay Area
Audrey Asistio | Biography
Former News Anchor at NBC10 Bostonf
Audrey Asistio is a renowned TV news anchor and reporter. She is currently associated with NBC Bay Area. She joined the channel in October 2021 as their weekend anchor.
---
Audrey Asistio is a media personality best known as the NBC Bay Area's evening newscasts co-anchor.
Who is Audrey Asistio?
Audrey Asistio is a renowned TV news anchor and reporter. She is currently associated with NBC Bay Area. She joined the channel in October 2021 as their weekend anchor. Moreover, she also co-anchors the 5 p.m., 6 p.m., and 11 p.m. newscasts alongside co-anchor Terry McSweeney.
Before coming to NBC Bay Area, Asistio was in NBC10 Boston for more than five years. She joined NBC10 Boston as their full-time news anchor in August 2016. There, she covered several major news events, including the 2018 Winter Olympics in South Korea, the 2020 Summer Olympics in Japan, and the 2020 George Flyod's killing. Moreover, in 2017, she was the only reporter to provide a live feed of the Halloween Day terrorist attack.
Asistio has also worked with several other TV networks in the past. She was the media journalist and fill-in anchor at KSEE Television in Fresno, California, from April 2011 to January 2013. After that, she served KOVR-TV in Sacramento from January 2013 to June 2016 as their full-time news anchor.
Also Read: Vicky Nguyen - Husband, Age, NBC, 'Today'
She is a Bay Area Native
Asistio is a secretive person when it comes to her early life. She has not disclosed her birthday and age to the public and also not revealed her parents' identity. However, her parents grew up in the Philippines and follow Filipino heritage. Thus, she is of Filipino ethnicity.
Asistio is a Bay Area native and grew up in Peninsula, California, where she completed her college education. She joined the San Francisco State University in 2002. From there, she graduated with a Bachelor of Arts degree in Radio and Television in 2008.
She is Married to Mark Saldana
Despite a longtime media and TV appearance, Asistio has managed to keep her personal life under wraps. She does not speak about her marriage life and husband in the media. However, it is all different on social media. She keeps her personal life updated on her Instagram handle @audreyasistiotv.
According to her Instagram handle, Asistio has been married to her husband, Mark Saldana, for more than 11 years. The pair first met as kids in school when they were both in grade eight. However, they only started dating during their senior year of high school. After several years of dating, the pair finally had their wedding on 31 July 2010.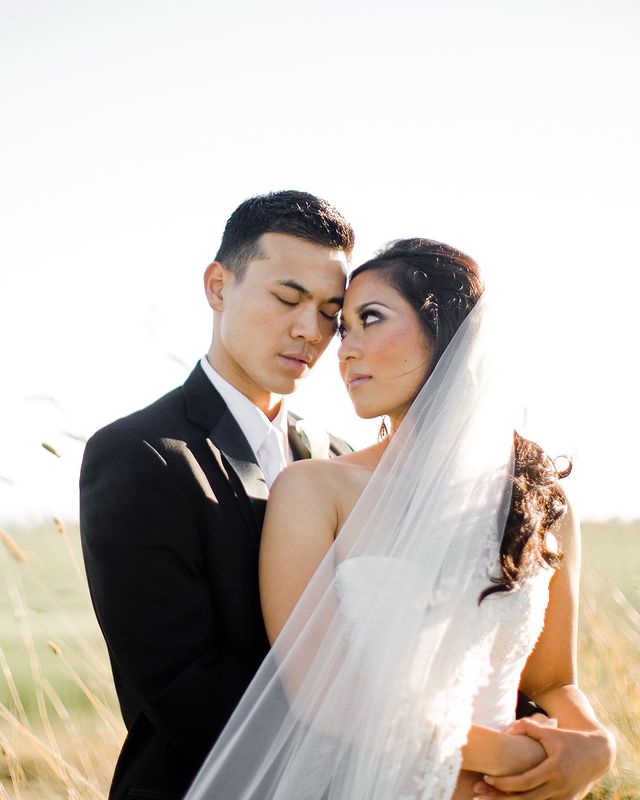 On their 11th marriage anniversary, Asistio uploaded several collage images and wished her husband a happy marriage anniversary. She captioned the pictures, "It's July 31st here in Tokyo… so before the day starts, I'd like to say,
"Happy Anniversary" to this guy right here! He still went through with our marriage 11-years ago, even though he had already found out I was a little cray-cray! Still love you, @mark_saldana."
She is a Mother to Her Two Children
Asistio and her husband, Saldana, are blessed with two beautiful kids. Their firstborn child is a daughter whom they have named Maisyn Belle Saldana. She was born on 7 June 2014. After that, Asistio gave birth to her second child, son Cayde Hunter Saldana on 5 September 2018. As of now, her children are seven years and three years old, respectively.
Although Asistio now has a complete family with a loving husband and two children, she once went through a tragic time trying to conceive a child. She and her husband, Saldana, tried for a long time to have a baby but failed to find any luck.
Later in August 2012, the pair decided to take a break from trying to have a baby and focus on their career. However, Asistio unexpectedly got pregnant. On examination, she found out that her pregnancy was abnormal, and it was difficult for the child to make it till birth. Thus, after conducting several tests, the doctors confirmed that she had a miscarriage.