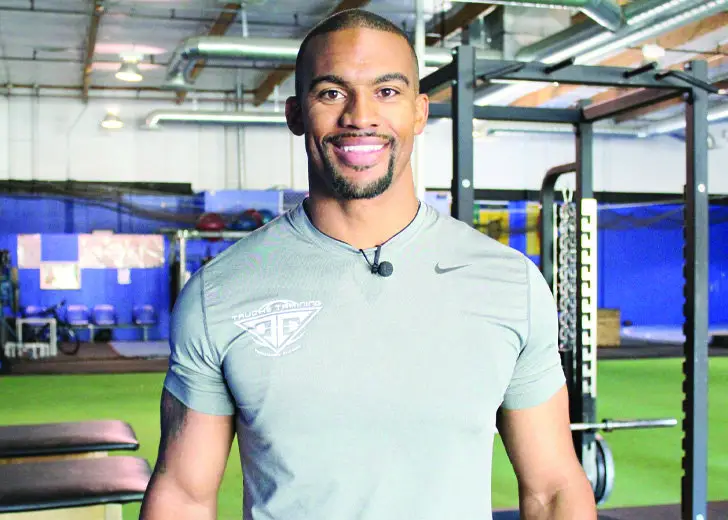 Quick Wiki
Full Name

Anthony Trucks

Birth Date

Dec 01, 1983

Age

39 Years, 10 Months

Nationality

American

Birthplace

Antioch, California

Zodiac Sign

Sagittarius

Occupation

Motivational Speaker & Writer

University

University of Oregon.

Education

Kinesiology: B.S. in Biology, Anatomy, & Human Physiology

Relationship Status

Married

Net Worth

Not Disclosed
Former NFL Player
Anthony Trucks | Biography
Creator of Identity Shift Motivational Venture
Anthony Trucks is a former NFL player turned motivational speaker who appeared in the reality competition, the 'American Ninja Warriors.'
---
Who is Anthony Trucks?
Anthony Trucks was born on 1 December 1983 in Antioch, California. At the age of 3, his biological mother dropped him at a foster home. From 3 to 14 years, he was in and out of foster care parents until he was adopted by a family at 14. 
Trucks completed his high school as the Prom King and a sports scholarship from the University of Oregon. Then, not long after beginning college in 2002, he was drafted by the NFL. He had made it to the Pittsburgh Steelers roster. 
Beginning with Short Endings: NFL Career
In the initial years of his NFL selection, he played for the Tampa Bay Buccaneers and Washington Redskins. However, after making it to the Pittsburgh Steelers, he had a shoulder injury within two months. So without making it to the NFL Pro fields, his athletic career ended. 
Nevertheless, Trucks had a college degree in Kinesiology B.S. in Biology, Anatomy, & Human Physiology. He decided to open his own fitness training center, Anthony Trucks Training. On his way to creating a successful business, he gave his everything, from time to finances. But his company soon came to an end when he went bankrupt. 
Reminiscing his moment of loss, Trucks mentioned his days leading to filing for bankruptcy. "The gym ate up all of my time which meant I had nothing left to give my wife, my now three kids, or myself. My marriage was falling apart, my children missed me constantly and I'd gotten out of shape all within the span of just two years. Eventually my business tanked, and I almost went bankrupt," he wrote on his eponymous website. 
Trucks recounts his business failure as a moment of realization as it significantly impacted his personal life. As a result, he took a ten-month break and tried to rebuild his life and relationship. 
Also Read About - Grant Cardone - Net Worth, Wife, Quotes & Age
Then in 2014, he established his next venture, Identity Shift, where he began conducting motivational sessions and speeches. Finally, he established himself as a speaker and author with his book, 'Identity Shift: Upgrade How You Operate to Elevate Your Life.'
'American Ninja Warrior' 
In 2018, Trucks joined the cast of a Japanese concept-based sports entertainment show, American Ninja Warrior. He qualified for the preliminary rounds in the ninth season. He made it to the semi-finals in the tenth and eleventh seasons. However, he has not made it to the national and final round yet. 
After appearing on the show, he gained significant attraction as a former NFL player. Although, in an interview with the American Ninja Warriors Nation, he compared his moments as a player and competitor. He called that making mistakes from both positions was inevitable. 
Trucks further added that, among other parts of the show, he loved the people in the competition and the show's fans. He shared in the interview, "The community of people. You figure, a bunch of people out there hanging around, they're all going to be super competitive. All 'I gotta win.' But it was the complete opposite. It's a completely welcoming environment of, people. Super happy. All grateful. I think it's because everyone realizes it's not you against them. It's you against you and the things in life."
He also talked about the contestants' helping attitude, which cannot be seen in other forms of sports. "It's you and whatever you can do. I love seeing people celebrate each other. If someone went down, someone would tell them what they went down on and how they could do better. People were helping each other, and we don't see that anywhere. In sports, most of the time, or in the real world," he expressed. 
Marrying and Remarrying his Wife
Trucks got married to his high school sweetheart. She also enrolled with him when he was selected by the University of Oregon. Then, at the age of 20, they had their first child. 
After his injury, he returned to California and began his fitness business. His eldest son was only four years old. In 2009, they had twin children. But, his company was already spiraling. He was spending less time with his family and more at the gym. 
Trucks had already become distant from his wife, who took care of the children and also her career. During the breakdown, his wife fell into an affair. They tried to maintain their marriage for the children, but they eventually divorced.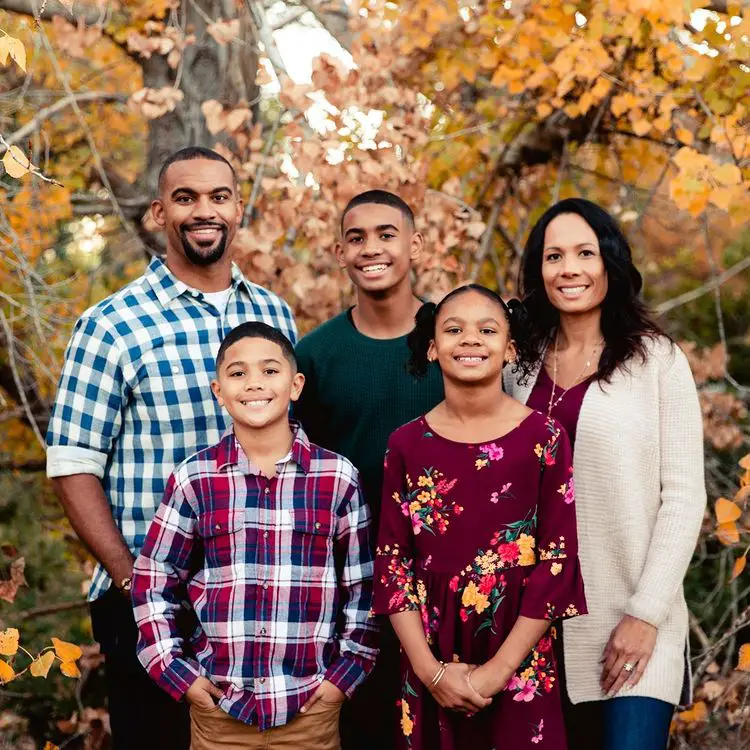 Subsequently, Trucks went through the ten-month reform before beginning his Identity Shift venture. But after the divorce, his mother passed away, which led his perspective to fall through. Nevertheless, he and his wife restored their relationship and eventually got remarried.