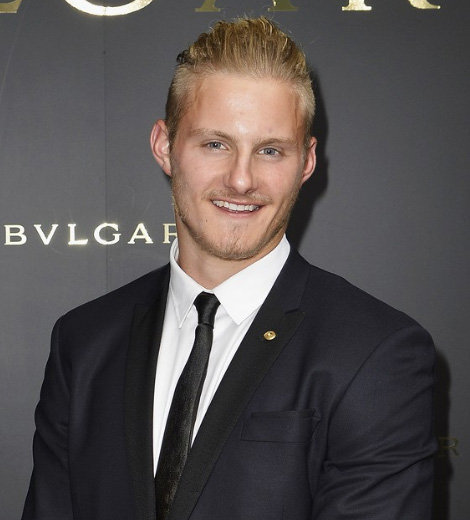 Quick Wiki
Full Name

Alexander Konstantinov Dobrev

Occupation

Cinematographer

Nationality

Canadian

Birthplace

Sofia, Bulgaria

Nickname

Alex

Birth Date

Mar 13, 1984

Age

39 Years, 8 Months

Siblings

Nina Dobrev
Canadian Cinematographer & Brother of Canadian Actress Nina Dobrev
Alexander Dobrev | Biography
Well-known for his cinematography works in the short films 'American Dream' and 'Father'
Dobrev was born Alexander Konstantinov Dobrev to his mother Michaela (née Radeva), an artist, and his father, Konstantin Dobrev, a computer specialist. He has one younger sister, Nina Dobrev, a famous Canadian actress.
---
Alexander Dobrev is a Canadian cinematographer most recognized for being the brother of The Vampire Diaries actress Nina Dobrev.
Who is Alexander Dobrev?
Alexander Dobrev is a cinematographer. Before launching his career in cinematography, he performed several minor roles for the 21-minute comedy-drama short film American Dream. 
He served as a driver under the transportation department and gaffer as a part of the camera and electrical department of the short film. Alexander was also involved in the stunts of the short film American Dream. The short film was released on 5 June 2017 in Bulgaria. 
Later, he worked on several short movies as a cinematographer. He kicked off his career in cinematography in the 14-minute sports-drama short film Run, released on 1 October 2017 in Bulgaria. Alexander then worked in the 12-minute documentary short film Septemvri, released on 7 December 2017 in Romania. 
He also served as a cinematographer for the 24-minute documentary short drama film The Dreamer, released on 1 July 2018 in Bulgaria. Later, Alexander showed his cinematography skills in the 17-minute comedy-drama short film Father, released on 20 December 2018 in Bulgaria. 
He was also the cinematographer for Pavel Kolev & Icaka's 2019 music video 'There's No Lie.' Furthermore, he served as the cinematographer for the 30-minute short drama film Life, released on 16 March 2020 in Bulgaria.
Though having his career in the entertainment industry, Alexander mainly gained the spotlight because of his younger sister Nina Dobrev.
'American Dream' and 'Father'
Alexander is well-known for his cinematography works in the short films American Dream and Father. 
American Dream is a story about Steven (played by Vasil Vitanov), who works in a lunchroom to raise money and Immigrate to the USA. Everything changes when he meets Lilly (played by Slavena Zaykova). The short film was written and directed by Vasil Hristov.
Father follows a heartwarming story of the eight-year-old boy, Nikolai (played by Nikolay Kavaldzhiev), who is constantly bullied and beaten at his new school because he has no father. Based on Guy de Maupassant's short story 'Le Papa de Simon,' Father is directed by Krasimir Kalushev and co-written by Kalushev and Victoria Dimitrova.
Early Bio and Family
Alexander was born in the Bulgarian capital of Sofia on 13 March 1984. He was born Alexander Konstantinov Dobrev to his mother Michaela (née Radeva), an artist, and his father, Konstantin Dobrev, a computer specialist. He has one younger sister, Nina Dobrev, a famous Canadian actress.
He came to Toronto, Canada, with his mother and sister when he was seven years old. Alexander also has a cousin named Jeny Nikolova, who is a model in Canada.
On 31 January 2013, he shared a picture on Instagram, captioning that he went out skiing with his family and The Vampire Diaries actor Ian Somerhalder.
On 10 April 2020, Nina shared a picture with Alexander on her Instagram account on National Siblings Day, captioning, "Brother from the same mother. #nationalsiblingsday."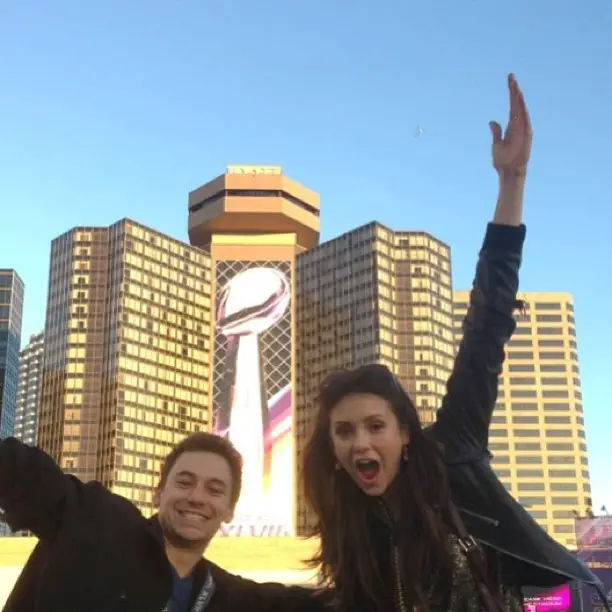 Sister Nina Dobrev
Alexander's younger sister Nina Dobrev was born Nikolina Dobreva on 9 January 1989 in Sofia, Bulgaria. Nina is best recognized for her role as Elena Gilbert / Katherine Pierce in the supernatural teen drama television series The Vampire Diaries. She appeared in 134 of 171 episodes of the series from 2009 to 2017.
In a March 2015 interaction with Cosmopolitan, Nina stated that her brother, Alexander, used to get irritated when his friends wanted to date his sister. She also revealed she and her brother were never close growing up because they were five years apart in age. However, they have grown a lot closer now. 
"When we were younger, I was always too young to hang out with him and his friends. And then as I got older, his friends had crushes on me and wanted to date me, and then he would get pissed off for that reason. So he always had a reason to not want to hang out with me," Nina said.
In the same interview, Nina also revealed that she flew her brother down from Canada to celebrate his birthday and the premiere of her film The Final Girls in 2015.
Nina also notably portrayed the role of a teenage mother, Mia Jones, in 56 episodes of the teen drama TV series Degrassi: The Next Generation from 2006 to 2009.
Besides her notable appearances on television series, Nina has appeared in over 20 films and television movies. She made her on-screen appearance in the 2006 romantic comedy television movie Playing House. 
Her other television movie credits include My Daughter's Secret (2007), The American Mall (2008), and Degrassi Goes Hollywood (2009). 
Her best-known film roles include Candace in The Perks of Being a Wallflower (2012), Josie in Let's Be Cops (2014), Vicki Summers in The Final Girls (2015), and BeckyClearidge in xXx: Returns of Xander Cage (2017). Her most recent acting credits included Love Hard film and Woman 99 television series in 2021.
Nina will be appearing in the upcoming films Redeeming Love, The Out-Law, both scheduled to be released in 2022. She will also appear in the forthcoming films Sick Girl and Reunion.
Does Alexander Dobrev have a Girlfriend?
Alexander is very private about his personal life; as a result, it is unknown if he has a girlfriend or is married. 
Although he has an Instagram, the account is inactive as the last post was dated in January 2013. Moreover, Alexander has only shared a few family pictures on his Instagram handle with over 3k followers as of January 2022.