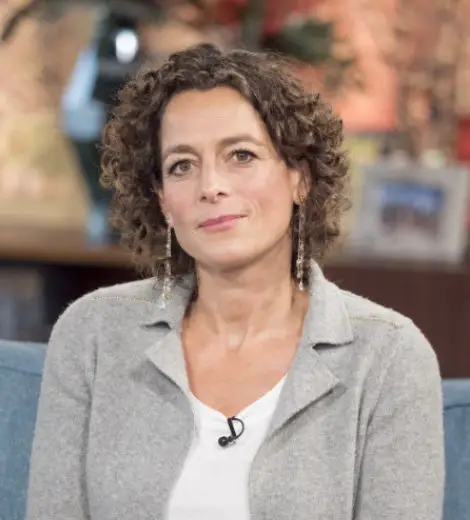 Quick Wiki
Full Name

Alessandra Maria-Luigia O Polizzi Di Sorrentino

Nickname

Alex Polizzi

Occupation

Businesswoman, Hotelier, and Television personality

Nationality

British

Birthplace

London, England

Birth Date

Aug 28, 1971

Age

51 Years, 9 Months

Net Worth

Undisclosed
British Hotelier Known for Reality TV Series like 'The Fixer' & 'My Hotel Nightmare'
Alex Polizzi | Biography
Daughter of British hotel designer, Olga Polizzi and grand daughter of an Italian-born Scottish hotelier Lord Forte
'My Hotel Nightmare' is a three-part documentary series on the Channel5 website in August 2021. The show follows Polizzi and her mother Olga as they embark on a massive renovation project at their hotel, The Star. It is a medieval coaching inn in East Sussex originally built-in 1345 as a religious hostel. Polizzi and her mother purchased The Star hotel in 2019 for £2 million. 
---
Alex Polizzi is a hotelier best known for her reality TV Series like The Fixer (2012-2015) and My Hotel Nightmare (2021).
Short Bio
Born on 28 August 1971, Alessandra Maria-Luigia O Polizzi Di Sorrentino is a British businesswoman, hotelier, and television personality. 
Polizzi is the descendant of a long line of hoteliers. She was born to her mother, Olga Polizzi, a hotel designer, and her father, Count Alessandro Polizzi, an Italian marquess who died in a car accident in 1980 when she was nine years old and her sister, Charlie, was six. Polizzi told the Evening Standard in April 2012 that her parents were not happily married, but his father's death left her mother at the young age of 32 with two daughters to bring up by herself. A young Polizzi hoped that her father would come back one day and everything would be fine. 
Polizzi said it was also difficult for her mother, who transformed herself from a traditional homemaker into a female hotel designer. Her mother became design director for Trusthouse Forte, redecorated Number 10 for Margaret Thatcher, and was named Britain's highest-paid female executive in 1994. Her mother eventually purchased her own pair of hotels — one in 1998 named Tresanton and the second, Hotel Endsleigh, in 2004. Polizzi's mother also served as a design director for Rocco Forte Hotels and met her stepfather, William Shawcross, when she was 16 and married him five years later.
Polizzi is also recognized as the granddaughter of legendary hotelier Lord Forte, also known as Charles Forte/Baron Forte of Ripley, an Italian immigrant who founded the storied Forte hotel firm. Her grandfather started with a milk bar on Regent Street in 1935 and built an empire of luxury hotels that included the George V in Paris, the Grosvenor House in London, and approximately 800 other hotels around the world. 
Her uncle is Rocco Forte, the founder of the Forte hotel group, a luxury hotel group spanning across Europe, Russia, the Middle East, and North Africa. 
Polizzi attended prep school at the now-defunct Lady Eden's in Kensington and then St Mary's School Ascot in Ascot before winning a place at Oxford to study English. Being the descendant of hoteliers, Polizzi also developed an interest in pursuing her career in the hospitality industry. Although her mother pleaded with her not to go into hotels for long hours of duty and poor pay, she went to Hong Kong to receive a two-year management training at Mandarin Oriental. Polizzi served for Marco Pierre White before joining the Rocco Forte Collection, her family's business, in Cardiff, Rome, and St Petersburg.
Polizzi first starred in the TV series, The Hotel Inspector in 2008. She has appeared in over 40 episodes for the TV series documentary until 2021. In 2012, she appeared in the shows like The One, Sunday Brunch, and The Fixer. 
She has also been featured in other reality TV series like The Wright Stuff (2012-2018), Jeremy Vine (2019-2021), and more. Most recently, she also starred in Alex Polizzi: My Hotel Nightmare in 2021.
'The Fixer'
Throughout her career as a health inspector, Polizzi has seen many hotels and restaurants with poor infrastructures and services. "I'd seen a lot of s*** hotels." She admitted this in a 2012 interview with Evening Standard. "I was starting to lose my sense of humor about it."
However, according to her, The Fixer is unique as it is founded on the premise that she is familiar with family companies, "It's not just commercial problems I'm trying to fix. It is about trying to maneuver a route between fractious family members " Polizzi said.
The Fixer is a TV series presented by Polizzi which aired from 2012 to 2015 on BBC Two. The series has three seasons, with each season comprising six episodes. In the series, she seeks to turn around struggling family businesses such as furniture stores, wedding shops, and even funeral homes.
'My Hotel Nightmare'
My Hotel Nightmare is a three-part documentary series on the Channel5 website in August 2021. The show follows Polizzi and her mother Olga as they embark on a massive renovation project at their hotel, The Star, with a medieval coaching inn in East Sussex.
It began as a six-month project but twisted into a struggle as they faced unexpected challenges and spiraling costs.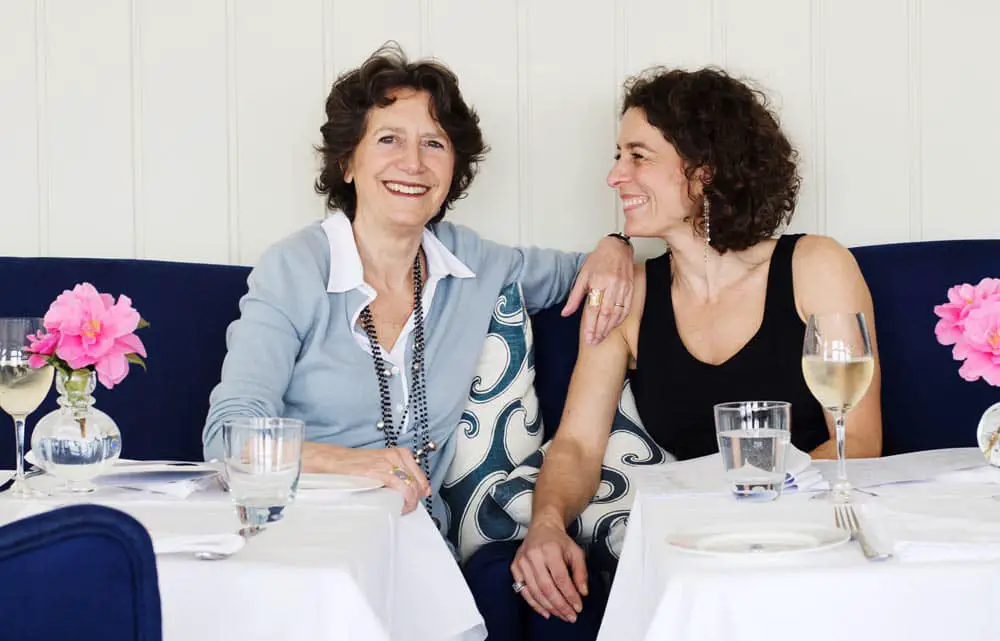 Hotel Owner, The Star 
The Star is a hotel owned by Polizzi and her mother Olga, originally built in 1345 as a religious hostel. Polizzi and her mother purchased The Star hotel in 2019 for £2 million. 
The hotel was named the Best Hotel In The Southeast by The Times in 2021. It is the third in their investments and the first in the center of Alfriston, East Sussex's medieval village.
The Star was originally a monastic hostel established in 1345 to house monks and pilgrims on their way from Battle Abbey to Chichester Cathedral's shrine to St Richard, Sussex's patron saint. The hotel is housed in a mix of new and old buildings. 
It has now been rebuilt, with new roofs, wooden windows with remodeled and redecorated 30 bedrooms and bathrooms. Some of the hotel's attractive features include a 15th-century frontage and an ancient beamed bar that greets visitors as they walk down the street. The Star also has a small library and a large restaurant.
Staffing Issues at The Star
Post Coronavirus pandemic and global lockdown, Polizzi described staffing shortfall in the hospitality industry, including her new Sussex hotel as "heartbreaking." She also confessed that she had to serve breakfast to guests at her own hotel in a less than perfect manner herself in June 2021. 
The hotelier blamed Brexit, a loss of migrant employees during Covid, and British staff realizing that a hospitality job needs a "number of hours on your feet" for the situation. She blamed Brexit, stating that the pool of employees that hoteliers used to rely on completely has been taken from them and the pandemic has seen a mass departure of migrant workers leaving the country. Moreover, when it comes to recruiting hotel workers, Polizzi claimed she has never, ever had it so severe, and that she had to teach individuals herself.
Polizzi had been renovating The Star since purchasing it in 2019 and opening in June 2021. In a June 2021 virtual interview with This Morning chat show hosts, she said the pandemic hit her newly launched hotel like a perfect storm. She said at the time that she was feeling it very personally as she had just opened her hotel in East Sussex with her mother and people were desperate to stay at her hotel, but she couldn't take the booking due to the pandemic.
"My hands are tied in terms of how many people we should have in the building and you're never sure whether you should take bookings or not. Will I be able to honor them?" she said speaking to This Morning show host in 2021. 
Marital Life with her Husband Marcus Miller
Polizzi got married to her husband Marcus Miller, a specialist baker, in September 2007 in Sussex. They have two children, a daughter named Olga, and a son named Rocco.
The couple first met in Hong Kong and started dating each other. She also shared her first impression of Miller in a 2012 interview with Evening Standard. "I saw this gorgeous man walk into the staff canteen - he was making chocolates for the hotel - and we started going out," Polizzi said.
A few years later, the pair split up after dating for some time when Polizzi transferred to London to work for Marco Pierre White at the Criterion Brasserie. However, they reconnected in 1997, when Miller looked for funding to open a bakery. 
Miller received an instant loan of £60,000 from Polizzi and her mother, Olga, which he invested in his bakery with Polizzi by his side. Polizzi and Miller fell in love again as they worked together in the bakery.
Polizzi got married at the age of 35, and she says it took a long time for her to settle down. "Aged 40, I've only been married for five years and now I'm a happy convert," she said in a 2012 interview with Italy Magazine.
Talking about her married life, she explained it feels "such a relief" to be at home in the evenings after years of working hard all day and night in hotels. She also stated that her husband devotes a great deal of time and effort to his bakery. "Someone's got to bend; otherwise you wouldn't get to see one another," Polizzi added. She also mentioned her husband to be English, who does not speak Italian, but they often choose Italy for their vacations.
Moreover, in a 2015 interview with The Lady, she revealed that her marital life has been amazing. "I've had moments of extreme happiness throughout my life. I think the last seven years since I've been married have been amazing. My children bring me great happiness–the joy of a family far outweighs all the exhaustion and hard work," she said.
In another interview with The Sun in August 2017, Polizzi revealed that she did not marry her on/off partner for 12 years because she still wanted to f*** around at the young age of her early 20s. She further said some of the things that make her worried are "death and something happeing to her children." She does exercise like running, weights, boxing, and cardio to deal with her anxiety levels. She said at the time that going to the gym with her husband three mornings a week and drinking excessively were her other ways of coping with her anxiety.