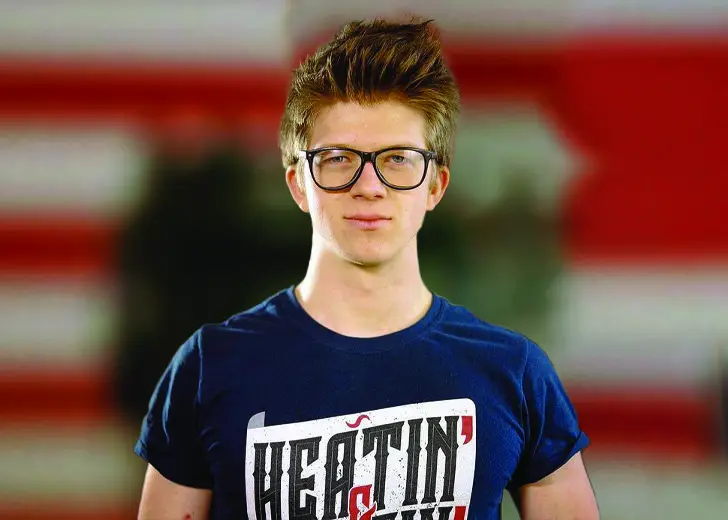 Quick Wiki
Full Name

Alec Steele

Birth Date

Nov 16, 1997

Age

25 Years, 10 Months

Nationality

British

Birthplace

England

Zodiac Sign

Scorpio

Occupation

Blacksmith & Entrepreneur

Relationship Status

Engaged

Wife

Not Disclosed
British Blacksmith
Alec Steele | Biography
Former Partner of Will Steeler
Alec Steele is a professional blacksmith and a YouTuber with over 2 Million subscribers.
---
Who is Alec Steele?
Alec Steele was born and raised in England. His birthday falls on 16 November 1997. 
Steele got interested in forging metals at the age of 11. He saw a blacksmith during a local country show for the first time who made a leaflet pendant from yellow-hot metal. After that, Steele started heating metals from a charcoal forge in a hole made in his backyard.
He gradually developed the skill to properly use a hammer and construct shapes with the yellow-hot metal by watching YouTube tutorials. Then at the age of 16, he left school to pursue the art of crafting metals professionally. Next, he started selling his creations and eventually made a business from his passion. 
At the same time, Steele also gave beginner-level tutorials on blacksmithing through online websites. Finally, however, he learned that more people wanted to learn what he knew. 
So in 2011, he created his YouTube Channel and began uploading about his forging journey. By 2022, he has garnered 2.42 million subscribers. 
In addition to that, in November of 2018, Steele moved to Montana, USA, to have better prospects of blacksmithing. And later, in 2020, he moved back to England to be close to his family. 
Proposing To Wife With Handmade Ring
Steele has not publicly disclosed his fiancee or wife's identity. Nevertheless, on 24 July 2019, he uploaded a special video on his YouTube channel where he made an engagement ring for his fiancee. 
Then on 25 July, he uploaded an Instagram post about the making of the ring. He captioned the post, "I can't think of anything I've made that comes close to the challenge, meaning, and enjoyment of making my Fiancée this engagement ring,"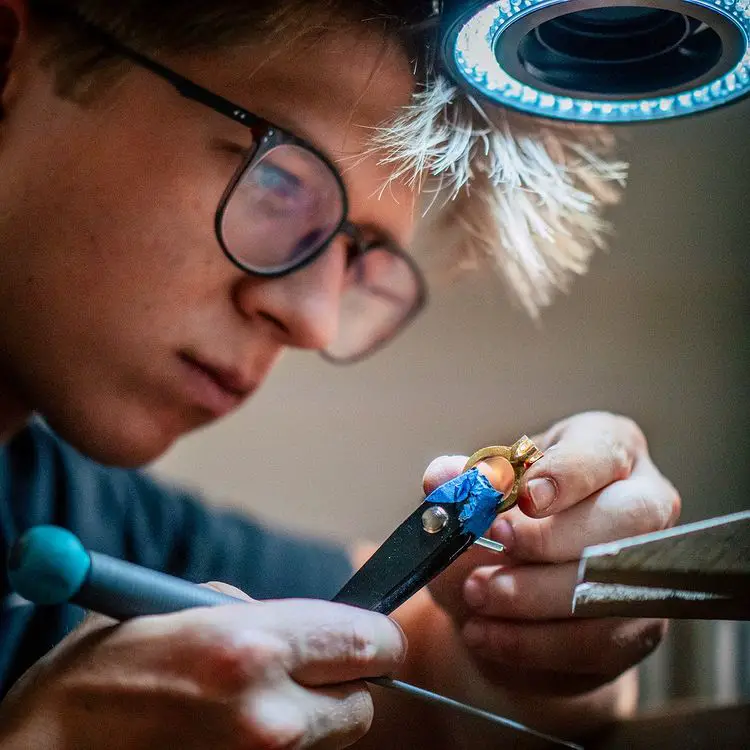 He continued, "I feel so blessed to have such a phenomenal woman to make this for."
Steele And Will Steeler Split
In 2018, when Steele moved to Montana, he became good friends with a young American blacksmith from Seattle, Will Steeler. 
Steeler was in Montana State University when he chose to start his crafting passion at the professional and career level. When Steele officially relocated to Montana, they became a business partner, and they opened a workshop and a handicraft store.  
Also Read About - Ben Abbott - Age, Wife, Forged in Fire & Knives
Subsequently, in 2018, they began making collaborated videos on YouTube. They hunted for materials, tools, and inspirations, from making knives to ancient swords. 
However, in 2020, Steele decided to move back to England, which ended this professional partnership. On 31 December 2020, Steele bid farewell to Steeler on his channel after making numerous videos in over two years.
Steeler, on the other hand, mentioned their professional divergence on his website and wrote, "At the end of 2020, Alec decided to head back to England again to spend time with family and set up another workshop," 
He added that in 2021 he initiated his solo venture in YouTubing and crafting knives. "After his transition back, on the first day of 2021, I moved out on my own to pursue my own business. Since then I've been setting up shop, making knives, and shooting video for my own YouTube channel," he concluded.