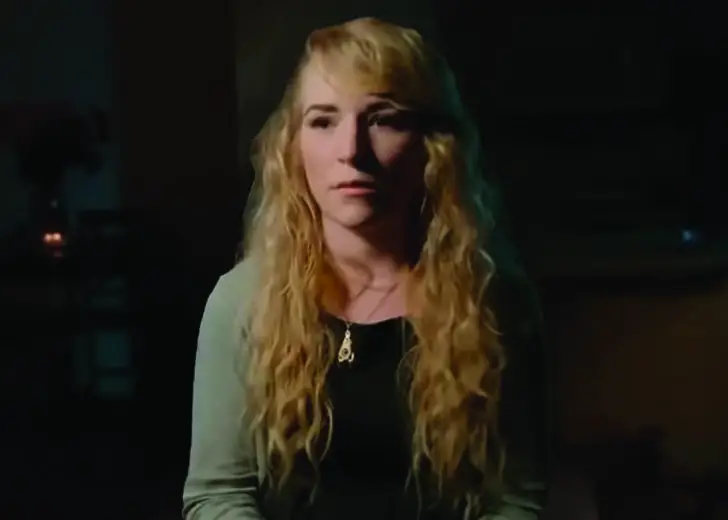 Quick Wiki
Full Name

Aleah Woodmansee

Nationality

American

Birthplace

Springfield, Missouri, USA

Occupation

Make-Up Artist
Real Life Character of Series 'The Act'
Aleah Woodmansee | Biography
Make-Up Artist
Aleah Woodmansee is an American citizen. Her rise to media attention began after the story of Dee Dee Blanchard's murder aired on the Hulu TV channel in March 2019 in the form of the TV series, 'The Act.'
---
Who is Aleah Woodmansee?
Aleah Woodmansee is a person of American nationality born and raised in Springfield, Missouri, the USA. Unfortunately, there are currently no details on the web about her age, early life, parents, family, and education.
Woodmansee began gaining media, public, and internet attention after the crime drama series The Act aired on Hulu TV in March 2019. The show was inspired by a real-life crime that somehow involved Woodmansee.
The crime mentioned above is the murder of Dee Dee Blanchard. She was reportedly killed by her daughter Gypsy Rose by getting help from her then-boyfriend Nicholas Godejohn.
The Story of 'The Act' And Woodmansee's Role
As the real story goes, Dee Dee Blanchard had victimized her daughter Gypsy Rose for several decades, making false claims about her chronic illness. She had confined Gypsy to a wheelchair telling everyone around her that her daughter could not walk. 
Moreover, Dee Dee made her daughter take numerous medical tests and surgeries under the pretense of serious illnesses. But in fact, Gypsy did not need any medical treatment or a wheelchair as she was perfectly healthy and capable of using her legs to walk. Dee Dee continued to pretend and spread false facts about her daughter to be eligible for stipend from the state, donations, and other resources provided for welfare. 
Dee Dee's lies continued to live until one day when Gypsy conspired to get rid of her mother by taking the help of her then online partner, Godejohn. According to their plane, he fatally stabbed Dee Dee with a sharp object leading to her death.
Although Woodmansee was not part of the murder, she gained everyone's attention as she was a friend to Gypsy. Moreover, she lived in Gypsy's neighborhood.  After the incident was disclosed in the media, she told ABC News that Gypsy was not in the condition her mother portrayed. 
"She would show interest in like different boys and try to ask me advice on like, you know, 'How do you approach them? How do you like kiss a boy?Gypsy just wanted to be a regular teen," she professed. 
Also Read About - Nicholas Cirillo - Age, Nationality, Ethnicity, and Family
In the TV series, The Act, Woodmansee was portrayed as the character Lacey who actress AnnaSophia Robb played. Similarly, actress Joey King played Gypsy Rose, Patricia Arquette played Dee Dee, and actor Calum Worthy played Nicholas Godejohn.
Are Aleah Woodmansee and Gypsy Still Friends?
After Dee Dee's murder, Gypsy Rose and her then-boyfriend are both in jail. She pleaded guilty to second-degree murder and is currently facing ten-year imprisonment. In contrast, Nicholas Godejohn was charged with first-degree murder and was sentenced to life imprisonment.
Now, Gypsy has completed her three out of 10 years in prison. On the other hand, Woodmansee is still living in Springfield and leading her life as a professional makeup artist. To date, no authentic web pages have reported about Woodmansee visiting Gypsy in prison. Thus, the question of if they are still friends or not remains unanswered for now.