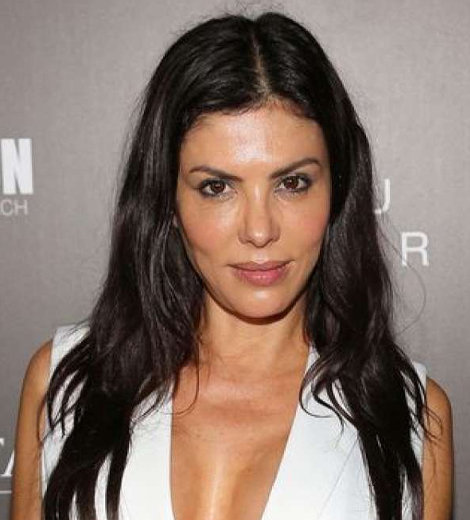 Quick Wiki
Full Name

Adriana de Moura

Occupation

Television Personality

Nationality

Brazilian-American

Birthplace

Sao Paulo, Brazil

Birth Date

Nov 26, 1965

Age

57 Years, 10 Months

University

Florence and at Paris' Sorbonne Institute

Education

Bachelors in Art and Culture

Relationship Status

Divorced

Net Worth

$100 million

Children

One

Son

Alex Sidi (born in 2001)

Zodiac Sign

Sagittarius

Ex-Spouses

Roberto Sidi (divorced in 2006) & Frederic Marq (2010 to 2021)

Instruments

Piano
Actress On 'The Real Housewives of Miami'
Adriana de Moura | Biography
Also an Art Dealer & Concert Pianist
Though she has made appearances in different movies and television shows, she is more known for her work in 'The Real Housewives of Miami.' When she first entered the show in 2011, she was a single mom portrayed as a person who spent a lot of her time flirting and dancing with different guys while her fiance was waiting at home. She also claimed to be fond of traveling, having traveled the world. Further, she also claimed to speak about five different languages. 
---
Adriana De Moura is a television personality known for appearing in The Real Housewives of Miami.
Adriana de Moura Short Bio
Adriana de Moura is an actress popularly known for roles in movies such as Apollyon- The Black Awakening, Sobe: Role Models, and Real Housewives of Miami: Feel the Rush.
Moura is of American-Brazilian descent, born on 26 November 1965 in Sao Paulo, Brazil. She studied art and Culture in Florence and at Paris' Sorbonne Institute. Like her mother, she also learned to be a burgeoning concert pianist. 
Though she has made appearances in different movies and television shows, she is more known for her work in The Real Housewives of Miami. When she first entered the show in 2011, she was portrayed as a single mom who spent a lot of her time flirting and dancing with different guys while her fiance was waiting at home. She also claimed to be fond of traveling, having traveled the world and spoke five different languages. 
Moura left The Real Housewives of Miami after appearing till season 3 in 2013. However, she returned in a supporting role with former castmates Marysol Patton, Larsa Pippen, and Kiki Barth in the season 4 reboot in 2021.
Who is Adriana de Moura Married to?
Moura has been married to two husbands as of 2022. Before appearing on the Real Housewives show, she was married to a Turkish man named Roberto Sidi. But she got divorced in 2006. 
After that, in 2010, she got engaged and married to French-born entrepreneur and reality star Frederic Marq.
Moura and Marq did an on-air wedding for Real Housewives of Miami despite being already married. The pair tied the public knot on 17 May 2013. Unfortunately, in a reunion update of Watch what Happens Live with Andy Cohen in mid-2021, Moura was single again as she and Marq separated. 
Also on Adriana De Moura - 

1 Real Housewives Of Miami's Adriana De Moura Is A Fashion & Art Enthusiast Boasting A Reported $10 Million Net Worth

2 Adriana De Moura Moves On From Her Two Divorces…Speaks About Her Relationship Status & Son
Second Divorce 
Subsequently, after the divorce news, reported by distractify, she revealed that she and Marq could not make it through a long-distance relationship during the pandemic.
"It's very hard to maintain long-term marriages and relationships, especially when COVID hit. We literally got divorced amidst COVID, and I think probably a lot of [other] people did, too. You realize it's time to pull the trigger. It's a big time of reflection, right? Everything comes out."
Therefore, even though they were sad about it, they decided to pursue their lives separately. Moura also added that their relationship did not settle as they vowed to, in the beginning, connoting, "It got to the sense that, very friendly and very amicably, we decided that maybe that wasn't going to work for the really long haul, like' till death do us part.' We very amicably got divorced, and it was sad. Very sad. But it's life — you never know!"
And regardless of the loss of their 11 years of relationship and companionship, she still considers him an important part of her life. 
"I believed that Frederic and I would be together forever. We were together for over 10 years — 11 years, to be exact — but unfortunately, in the later years after the show wrapped, there were different paths, and we were growing apart," she said. "And I only wish him the best. We're still great friends. He's still there for my son, which, to me, is super important. I still consider him family. We're just now the new modern family."
Moura has been open about her relationship status and Marq's bond with her son, where they have remained close with each other even after the divorce. 
First Divorce After Abusive Relationship 
Unfortunately, Moura's first marriage with Sidi was abusive, and Moura wanted to get out. It was revealed on the show that Sidi was having an affair with someone else, and through a phone call, she discovered that his mistress was a 17-year-old girl. The pair split in 2001 but rekindled their relationship again after moving from Texas to Florida. The relationship ended altogether in 2006. 
Soon after, Moura also detailed that she fought to get the primary custody of their son. She added that her former husband assaulted her physically, mentally, and sexually. According to the reports, he dragged her into the bedroom, ripped off her clothes, and threatened her repeatedly by stating he would kill her. Ultimately, he choked her into submission and then raped her while their son was asleep in the next room. Her ex-husband denied all the claims and agreed to give Alex's primary custody to Adriana in 2008. 
Son 
Moura's son with Sidi was named Alex Sidi, born in 2001. On the show, Moura also revealed that her son likes that his mother is a burgeoning concert pianist. He often appeared on the show as a child, but after 2013 he chose to focus on his college and career. 
As of now, Alex goes to the University of Miami and studies International Relations. Further, he was also the captain of the sailing team at Ransom Everglades Athletics before college, and in college, he joined the sailing team as well.
While during his summer break, he worked as a legal assistant at John Herrera Law.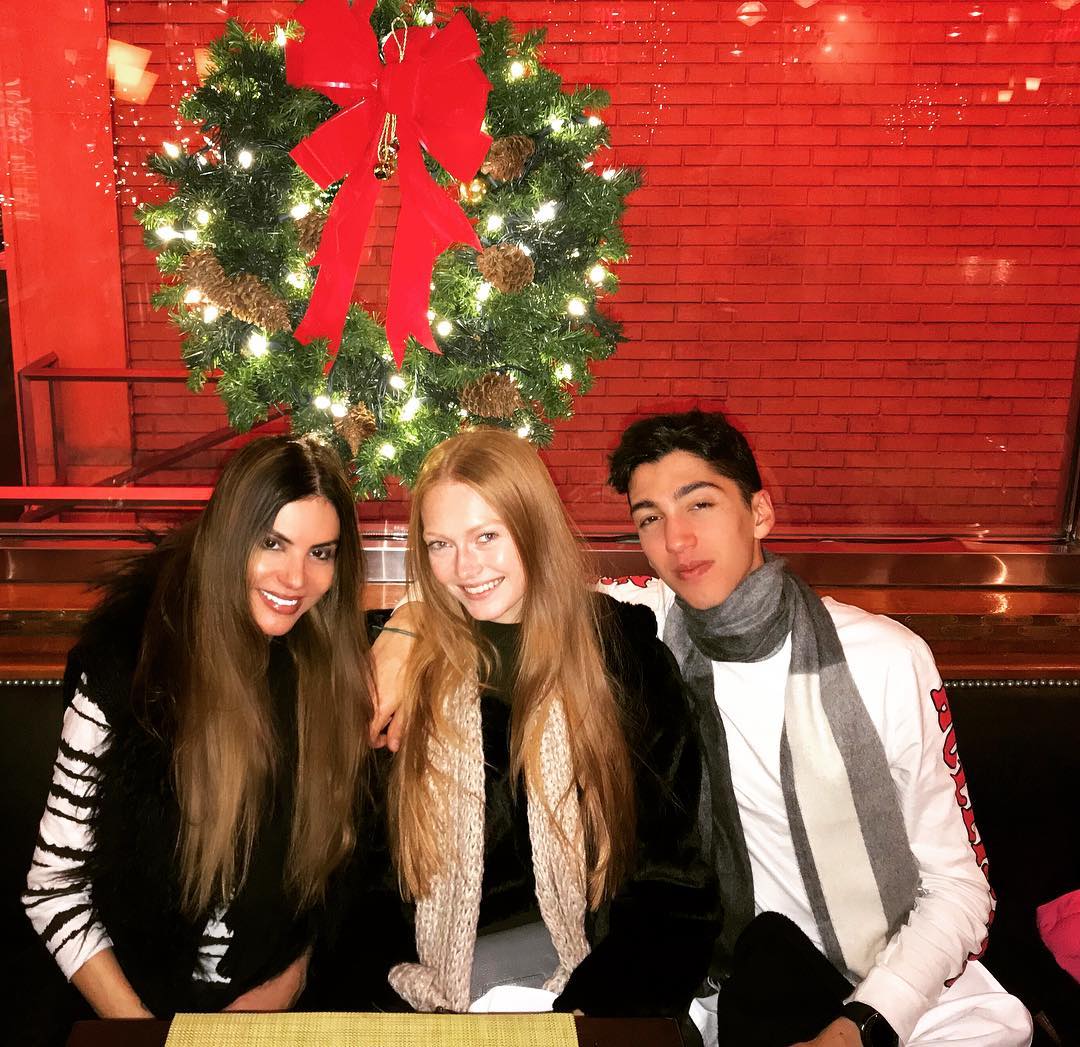 'Feel the Rush' Theme Song
After Moura joined the Real Housewives of Miami cast in 2011, she received an opportunity to sing the show's theme song. She was one of the options taken alongside other artists, while later, her voice got picked. Her voice has been airing since the second season of the show. 
In 2012, in an interview with the NiteTalks she revealed alongside her voice the song was produced by a double-grammy winning Brazilian producer. Hence, she thought it was an opportunity worth a try. "Actually, the opportunity arose when double-Grammy Brazilian music producer Silvio Riccheto approached me and asked if I could record a song with him."
She worked on the singing and the song's lyrics while shooting for season 2 for around eight months before being chosen as the theme artist. "We worked on the song for about eight months before the filming of season two. I co-wrote the lyrics while we recorded it and later sent the song to Bravo with the hopes that it would get picked up for the main theme of The Housewives. Amongst the many other songs that were submitted to Bravo, I was thrilled when I received the news that they chose mine!"
Also Read About - Alexia Echevarria - Age, Son, Husband, Net Worth
Gallery
Moura owns the Markowicz Fine Art Gallery located in California. Previously she came to Miami to study International Law in Arts. 
But she could only study the subject for a year because she was gradually losing interest in art because of the monotonous subject. Therefore, she joined another faculty while continued pursuing her passion by opening her gallery on Fisher Island. 
Subsequently, she gained momentum as a modern collector who admired Jean-Michel Basquiat, Vik Muniz, and Vik Muniz. At the same time, her art enthusiasm and expertise also boosted her television personality. But on the other hand, she defines her personal branding as 'carpe diem.'
She explains, "I conceive fashion as an art form—the right right look makes me feel confident yet fun and playful. Life is short, seize each moment and don't take yourself too seriously–'carpe diem' is motto." 
Frederic Marq's Net Worth 
Moura's ex-husband Fredric Marq holds a net worth of $20 million, which he earned through a successful interior designing and hotel development career. 
While according to celebrity net worth, Moura has an estimated $100 million net worth from her acting and business career.