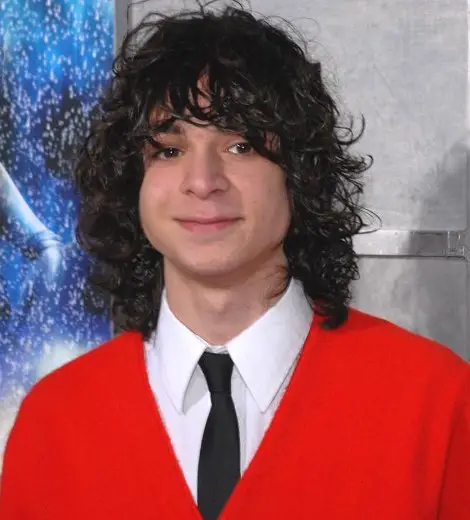 Quick Wiki
Full Name

Adam G. Sevani

Occupation

Dancer, Actor

Nationality

American

Birthplace

California, USA

Birth Date

Jun 29, 1992

Age

29 Years, 5 Months
Professional Dancer, Actor
Adam G Sevani | Biography
Adam G. Sevani's last dance tour was his master classes in various cities of Australia in March 2018
After receiving positive comments from the critics, for his role in the 2008 dance drama movie 'Step Up 2: The Streets,' Adam reprised his character Moose in the franchise 'Step Up' movie franchise,' 'Step Up 3D' in 2010, 'Step Up Revolution' in 2012, and 'Step Up: All In' in 2014.
---
Adam Sevani is a professional dancer and film actor. He is well-renowned for portraying Robert Moose in the dance drama film series, Step Up.
Who is Adam Sevani?
Adam Sevani is an American actor and professional dancer. He has been a dancer his whole life and has appeared in several music videos and performed with various dance groups.
However, a big break in his career landed in 2008 in the form of a dance film, Step Up 2: The Streets. The film became a big success, and Adam earned high praise from the critics for his role. Thus, he reprised Moose in the Step Up movie franchise, Step Up 3D in 2010, Step Up Revolution in 2012, and Step Up: All In in 2014. Moreover, Adam has also starred alongside famous singer Miley Cyrus in the 2012 romantic comedy, LOL.
Dancing Career
Before fame from movies, Adam worked as a full-time dancer in music videos. His notable works include 'Breathe, Stretch, Shake' in 2004, 'Switch' in 2005, 'Church' in 2007, among many others. In 2006, he appeared as Kevin Federline's back-up dancer for his performance on 'Teen Choice Awards.'
Adam also formed a dance crew alongside famous American film director Jon M. Chu. The duo assembled several dancers from around California and named the group Adam/Chu Dance Crew.
How old is Adam Sevani?
Adam Sevani, original name, Adam Manucharian, was born on 29 June 1992 in California, to Edita and Gagik Sevani, as the youngest of the two sons in his family. His parents owned a dance studio in Los Angeles, where he trained as a dancer from a young age.
Personal Life
Adam Sevani maintains a low-key profile about his relationship details, girlfriend, or wife. His social media handles do not feature anybody we can relate to his personal life. 
However, he made news with some familiar names like Miley Cyrus, Montana Tucker, and Alyson Stoner in the past. But, the news only turned out to be speculation by the public and fans, as none of them confirmed their relationship.
Gay Rumors
In 2012, Adam Sevani tweeted a fun post on his official Twitter account @TheAdamSevani. He wrote, "Call me gay, I don't care. But I actually watched the Pretty Little Liars summer finale tonight.. These girls are.. damn ;) haha"
Following the tweet, some rumors were surrounding his sexuality. However, it was just a tweet about watching a little girls program. But again, Adam has never clarified about the gay speculation.
What is Adam Sevani doing now?
Adam Sevani's last known movie appearance was in the 2014 film Step Up: All In, and his last dance tour was his master classes in various cities of Australia in March 2018. Since then, he has not appeared in the limelight.
However, as of 2021, Adam has become a social media star with a massive fan following on his handles. He boasts over a million followers on his Instagram account @adamsevani, 44.6 subscribers on YouTube, and around 34k fans follow him on Facebook. 
Net Worth and Height
Adam Sevani's net worth is around $1.5 million. He stands at the height of 5 feet 7 inches.