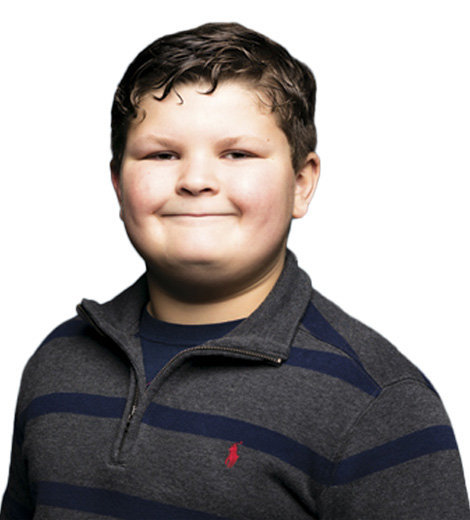 Quick Wiki
Full Name

Wyatt McClure

Birth Date

Jun 26, 2008

Age

15 Years, 3 Months

Nationality

American

Birthplace

Cleveland, Ohio

Zodiac Sign

Cancer

Occupation

Child Actor

First On-screen Debut

At age six in the film 'Miss Meadows'

Height

5 Feet 4 Inches (1.63 Meter)

Net Worth

Undisclosed
Cast Of 'Young Sheldon'
Wyatt McClure | Biography 2021
A young American child actor Wyatt McClure is well known for his recurring role as Billy Sparks in the CBS hit sitcom Young Sheldon.
---
American child actor Wyatt McClure is well known for his role as Billy Sparks in the CBS hit sitcom Young Sheldon.
Short Bio
A native of Cleveland, Ohio, Wyatt McClure, McClure began his acting career at age six. He rose to fame after co-hosting the 2015 YouTube talk show Between 2 Phat Kids for two seasons. Later, he got a breakout television role as Billy Sparks in the 2017 hit television sitcom Young Sheldon.
He Became Passionate About Acting At A Very Young Age
Born on 26 June 2008, in Cleveland, Ohio, United States, McClure developed a passion for entering the entertainment industry at a young age while watching cartoons. "I loved watching the cartoon The Backyardigans. I wanted to be a voice behind the characters or be able to make people laugh like they do," he recalled. 
McClure shared that he told his mother that he wanted to be on TV like them and his mother subsequently helped him turn his passion into a profession. During an interview in November 2019, McClure said, "She was able to find someone who worked in Cleveland and I was cast in 2 movies in 2 months!"
He Made His Acting Debut At Six
McClure debuted in his acting career at age six in the black comedy thriller film Miss Meadows, with Katie Holmes in the lead role. He was added to the cast of the movie at the age of five in an uncredited role. 
Sharing an incident while doing his first film, McClure said, "I was really hot in the church I was filming in and they brought in air conditioners with long tubes. When no one was watching I crawled into it to cool down. They started to film and no one could find me because I was stuck in the tube!"
When he first started out, he was also unaware of the director's professional terminologies such as rolling, cut, and takes. He said he would hear people, who turned out to be directors, yelling the words during the takes. Thinking that all could do that, he would start yelling it out during takes and confuse the cast. 
"I was only a little kid and it was funny at first for them but…. cost them time and money. I learned that I am an actor and only say my lines! lol," he shared.
In 2014, McClure also appeared in an uncredited role of Gabriel in the romance-drama film The Fault in Our Stars and Camper in one episode titled 'The Beginning… Of the End' of the comedy television series Camp Nottahope. He appeared as Mr. Smark in the television series Reel Kids the following year, making many hysterical moments.
He Co-hosted The Comedy Web Series 'Between 2 Phat Kids' At Seven
In 2015, McClure began co-hosting the interview-style comedy talk show Between 2 Phat Kids alongside Brice Fisher. He was just seven years old at that time. He would try to mess with the guests, and Brice would continue interviewing while holding it together. They interviewed many actors, including Bill A. Jones, Josh Server, Alisa Reyes, Ava Cantrell, and Autumn Wendell. The talk show ran for two seasons.
McClure's work in the show won him the 'Young Entertainer Award' under the category 'Best Young Actor - Web Host Performer' in 2017. He was nominated for the same award a year earlier.
He Portrayed The Role Of Billy Sparks In CBS' 'Young Sheldon'
Being a big fan of Chuck Lorre's Big Bang Theory, McClure was excited to become a part of Lorre's new sitcom Young Sheldon, which featured Iain Armitage in the lead role. 
He spent July through October in California, auditioning for roles and filming episodes of Young Sheldon. It was there he realized the auditioning was not as easy as he thought.
"I didn't realize how much work and dedication acting was," McClure continued, "I thought it was going to be super-duper easy. It opened a new world for me."
McClure disclosed that he went nervous while auditioning, but he hid his nervousness. Even the most jaded actors get anxious during auditions. But McClure used his own special "technique" to stay grounded. "I have a little technique that I use before I go in [to audition]," he said. "I rub my chest. It seems to calm me down," he added.
He said he auditioned for The Big Bang Theory's Jim Parson, who admired him after the audition. Finally, from over 100 actors who auditioned for Billy Sparks' role, McClure was signed as Billy Sparks in 2017. 
He portrayed the role of a recurring character Billy Sparks from the first season of the series. He appeared as a young Sheldon Cooper's neighbor and friend. According to McClure, the pilot episode of Young Sheldon was not peaceful because his character carries a chicken when talking to Sheldon. He said the funniest part was when the chicken went wild. "I like eating chicken but I don't like it when they peck me," McClure said.
At the start, Billy Sparks was a bully character but changed to a goofy and fun kid later in the show. The role became his breakthrough role which earned him massive popularity and fans.
Young Sheldon debuted on CBS on 25 September 2017, and it also features Zoe Perry, Lance Barber, Montana Jordan, Raegan Revord, and Annie Potts. The series is produced by Chuck Lorre Productions, Inc. in association with Warner Bros Television. 
On 6 August 2021, McClure was promoted to series regular for the show's fifth season, which premiered on 7 October 2021. Later, McClure took to Instagram on 20 March 2022 to reveal the wrap for Season 5. Sharing a picture with co-stars of the series, he wrote, "And that's a wrap for season 5! Couldn't ask for a better cast and crew to work with! They are my family!"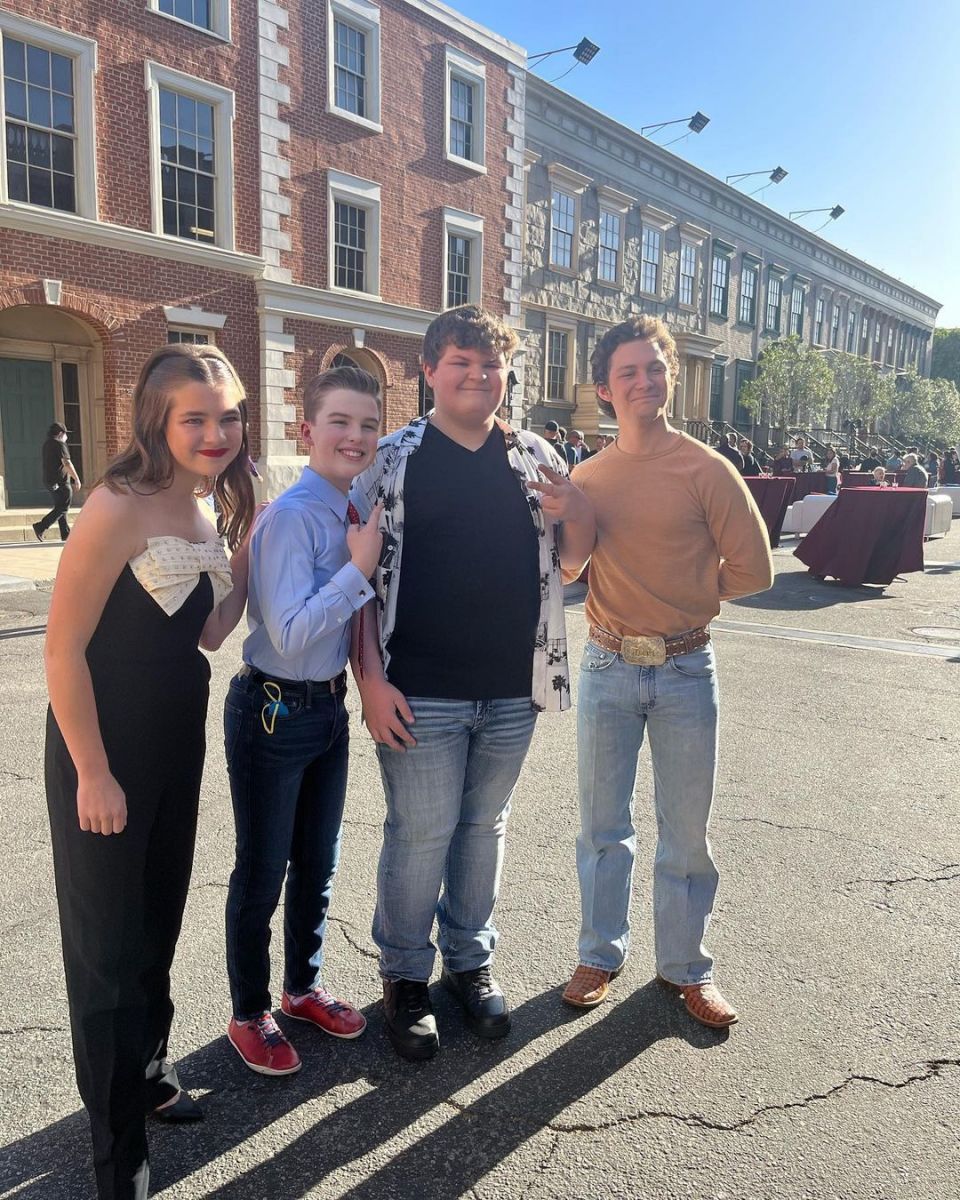 Also Read: Ryan Phuong - Networth, Age, Dance & Actor
He Has Appeared In Other Several Movies And TV Shows
In 2017, McClure portrayed the role of Henry in the thriller film Psychos. He was also cast in the role of Pig Boy/Young Chunk in the horror-thriller film The Terror of Hallow's Eve in the same year.
In 2018, he appeared in Season 1 Episode 5 titled 'The Mother-in-Law' of the comedy television series Alex Inc. as Angelo Pizza and Season 3 Episode 9 titled 'Step by Stepsister' of the comedy television series Teachers (2016-2019) as Marty. That same year, he portrayed the role of a mean bully Ronnie in the thriller film Glass Jaw. 
The following year, he guest-starred as Jesus in the NBC comedy sitcom Superstore. He also appeared as a young Tommy Braun in the horror crime drama film I See You in 2019.
Furthermore, his dream to be a voice behind the characters came true when he got an opportunity to provide his voice to Sylvester, a young turtle, in the animated short television series Puppy Dog Pals in 2019.
During an interview with Yitzi Weiner of Authority Magazine in November 2019, McClure shared that he was most grateful to his agents and his acting coach Geoffery Kennedy for the success he achieved in his career. He said that Kennedy had been his coach since the beginning of his career, and he had never given up on him. He went on to say that his acting coach always got him in character, had helped him get many parts, and was a great coach.
McClure later told Pop Culturalist in February 2020 that his acting coach Geoffrey Kennedy had been the biggest influence on his career. He said, "My acting coach Geoffrey Kennedy. He is always helping me and pushing me to be my best. I wouldn't be where I am today without him."
McClure is represented by Coast to Coast Talent Group, Moxie Artists, and Schreck Rose Dapello Adams Berlin & Dunham LLP.
He Is Stand-up Comedian
In addition to his acting and hosting career, McClure has also shown off his comedy skills in different stand-up comedy shows. He has done stand-up at the Hollywood Improv and has collaborated with Comedy Playground. 
Did You Know?
Being an avid Cleveland sports fan, Wyatt follows Cleveland teams such as the Cavaliers, Browns, and Indians by watching games on his iPad. "I'm pretty familiar with all the stats," he said in 2018. "I like the Cavaliers best and the Browns the least — the Browns are horrible," he added.
He wants to be a sports player as a quarterback.
McClure enjoys being a kid at home, riding bikes, playing basketball, and hanging with his friends.
McClure practiced taekwondo for two and a half years.
On having frequent credits as a bully, McClure disagreed by stating that he was soft-hearted in real life. He explained, "Because of my size, I do seem to be cast as a bully, but my personality always shows through. He added," I am anything but a bully. I think that I am super funny, comical, and have a soft heart."
Being a bigger size person, McClure says he would love for people to understand that people come in all shapes and sizes and nobody should be made fun of because they don't fit the typical size.