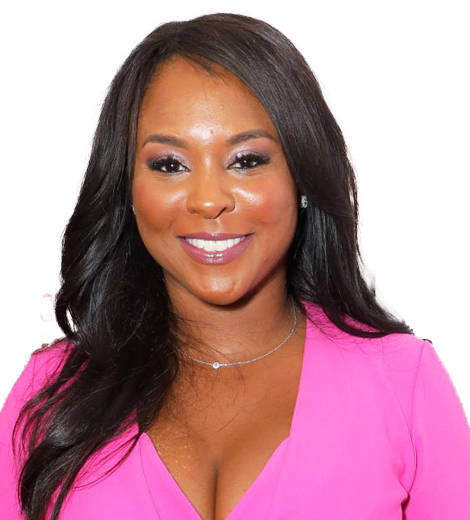 Quick Wiki
Full Name

Torrei Skipper

Nationality

American

Birthplace

North Philadelphia, USA

Birth Date

Feb 28, 1978

Age

45 Years, 7 Months

Nickname

Torrei Hart

Zodiac Sign

Pisces

Occupation

Podcast Host of 'Talking Sh%t'

Did You Know?

She halted her comedy career to take care of her family.

Height

5 Feet 1 Inches

Net Worth

3 Million USD

Ex-Spouse

Kevin Hart

Boyfriend

Darius McCrary

Relationship Status

Dating

University

Philadelphia Community College
First Wife of Kevin Hart
Torrei Hart | Biography 2021
Actress, Comedian, and Influencer
Torrei first met her now ex-husband Kevin Hart during her time at the Community College of Philadelphia. The two were classmates and shared the same passion and enthusiasm for acting and comedy. Also, Kevin was working part-time as a show-salesman and doing part-time stand-up comedy at that time. Thus, to satisfy their longing for a Hollywood career, the pair decided to drop out of college together and move to Los Angeles.
---
Torrei Hart is an American actress, comedian, and influencer known for her vibrant personality and versatile talents.
Who is Torrei Hart?
Hart is an American businesswoman, actress, producer, and stand-up comedian. Besides that, she's also known as comedian Kevin Hart's first wife.
She has launched several business ventures—Skimpy Mixtures, Heavenly by Nzuri, and Skinny Bish Keto as an entrepreneur. She also has a production company under her name, which has produced movies like Hollywould (2019), Resolution Song (2018), and Victim of Circumstances (2013). 
Besides that, she has her talk show—Talking Sh%t—too. In its first season, the show has six episodes, which is a non-filtered talk show with her co-hosts Georgia Reign and Micheal Blackson. In addition, she has done multiple comedy tours; her recent tour was the Corona Virus Comedy Tour in 2020.
Early Bio
Born as Torrei Skipper on 28 February 1978, in Philadelphia, USA, the comedian is an army veteran who served her country and was discharged on honorable mention. On her Instagram post, she quoted, "HAPPY VETERANS DAY to all. Once upon a time, I had the honor of serving my country. I'm not a war hero or anything, but it sure felt good to get discharged with an honorable mention. Much love and respect to all my fellow vets..."
Torrei has not given out any information about her parents, siblings, and family background. However, she belongs to a mixed ethnicity family as her parents have African and American roots. Similarly, regarding religion, she follows Christianity. 
Although born in Pennsylvania, Torrei grew up in New Jersey. There she completed her high school education at Winslow Township High School. Later, she moved back to Philadelphia to join the Community College for further higher education. However, she quit her studies in between to chase her career goals in the entertainment industry.
Torrei Met Kevin Hart At College
Torrei first met her now ex-husband Kevin Hart during her time at the Community College of Philadelphia. The two were classmates and shared the same passion and enthusiasm for acting and comedy.
Also, Kevin was working part-time as a show-salesman and doing part-time stand-up comedy at that time. Thus, to satisfy their longing for a Hollywood career, the pair decided to drop out of college together and move to Los Angeles.
Reminiscing her encounter and subsequent date with Kevin, Torrei shared, "He was in the cafeteria standing on a lunch table because he is short. And I was drawn to him because he was making everybody laugh, and I said, 'You know what, you're hilarious, and you should be doing comedy.' And then he told me, 'It's funny you say that because I have a comedy show this week and I want you to come with me.' So that was our first date, we went to the comedy club, he bought me chicken wings and a sprite. He told me to hold his cell phone, so you know when a guy tells you to hold his cell phone, you go together."
Following their move to LA, Torrei Hart and Kevin Hart married in 2003. Soon, they became parents to their two children with their first child, Heaven, born in 2005, and their second son Hendrix born in February 2008. 
Torrei Halted Her Career To Take Care of Her Family
Although Torrei and Kevin both decided to pursue the entertainment career, Kevin's blossomed right away while Torrei had to struggle and stayed on a circuit of auditions.
Moreover, after becoming the mother of two kids, she had to take some time off from acting and stay home, focusing on her new family. Although Torrei did not entirely give up acting, she halted it and helped Kevin go on with his career. That left her to be domesticated to take care of their children.
Even during these times, Torrei received multiple minor roles in films and did several coveted jobs. She was the face of big multinational companies like eBay and Toyota on their national commercials. Moreover, she also appeared alongside Kevin in the 2004 comedy film, Soul Plane. 
However, she had a hard time putting her career in place due to the delay caused by her family responsibilities. At that time, Kevin had already established himself as one of the most sought-after comedy actors. Their difference in career started causing problems in their relationship, and they eventually separated.
Torrei and Kevin Hart Divorced in 2011
After around eight years of marriage, Torrei and Kevin decided to part ways in December 2010. They filed legal papers in court in January 2011, and after proceedings, they separated in November 2011.
Torrei initially requested the sole legal custody of their two children. However, the court ordered the parents to have joint custody with Kevin, paying $19,785 for child support. In addition, Kevin also paid $175,000 as part of the divorce settlement to Torrei.
Although the pair mentioned irreconcilable differences during their divorce proceeding, Kevin later admitted that he was cheating on Torrei the entire time of their marriage. He said it in detail in his book 'You Can't Make This Up: Life Lessons.' 
He penned, "I denied seeing other women to Torrei, I actually believed what I was saying. The facts are: I am doing a show. None of my side b*****s are coming to that particular show. This is because I invited three random women I met online. I was the one cheating, lying, leading a double life."
Torrei Started YouTube Channel After Divorce
In the wake of her divorce and her struggle to build her career, Torrei started her YouTube channel Pretty Funny Fish in 2013, where she began posting funny videos. 
She also established a production company under her name and contributed creative content to Russell Simon's All Def Digital Platform. Through that, she starred, co-wrote, and produced short films.
She is An Entrepreneur and Businesswoman
In 2014, she launched Skimpy Mixers business venture, a drink mixer in the Atlanta and Texas regions. Later, as the sales increased, she also established an outlet in the Philadelphia region.
Recalling her business interest, she said, "I always wanted to be an entrepreneur, but I knew I didn't want to start a boutique. Skimpy Mixer was a great opportunity for me." 
She also partnered with her sister to create SOAR: Starting Over Again Ready, a social venture that empowered young women to move forward after trials.
In 2017, Torrei partnered with Nzuri and created a natural hair care line in her daughter's name Heavenly Hart by Nzuri. They worked closely and introduced a brand new product for hair loss and hair growth, missioned to empower women to find their power and love themselves. 
She said, "My daughter is my muse. My new haircare line Heavenly Hart was inspired by and named after my daughter. Heaven is her first name, her middle name is Leigh, and then, of course, Hart. So, it actually came from her. With me being a mom and having a daughter, who's not only a Black daughter but she's a chocolate girl, too. I want her to feel empowered and have that sense of, 'This is who God made me. I am beautiful no matter what.'"
She is the Host of Several Talk Shows
Further, in 2018 she launched a talk show with Georgia Reign and Micheal Blackson named Talking Sh%t. The show had six episodes, all of which were unscripted, not-so-private couch talk without any barrier topics.
In 2018, Torrei had a comedy tour, Bald and Boujee Tour with Malik S. Later in 2019, she announced another stand-up tour, It's Time To Tell My Side, where she spoke about her marriage and divorce with Kevin. 
While promoting the tour on Instagram, she wrote, "This will be the most talked-about show in the DMV (D.C. Maryland, Virginia)."
In 2020, she hosted the Corona Virus Comedy Tour during the pandemic, advocating safe performances during restrictive times. 
She connoted, "…and at this point in time when finances have been restricted, access has been restricted, it's nice to get good quality entertainment from the comforts of our own home…"
The same year, she introduced a health and fitness brand that encourages women in all walks of life to become their 'Best Self,' named Skinny Bish Keto. Through the brand, she published her Keto Diet recipe books. She opened up about her fitness journey and her adventures with Keto Lifestyles during the promotion.
She shared her love and passion for the Keto diet, "I didn't choose the Keto Lifestyle... the Keto Lifestyle chose me! I fell in love with the Keto lifestyle at a time in my life, when I was struggling to lose weight in my late thirties."
Acting Credits
She has acted, produced, and wrote in several shows, films, and short films, commencing her acting career. She worked as an actress in  Dear Frank (2019), Speechless (2016-2019), The Workout Room (2019), Custody Road (2018), Almost Amazing (2017), The Domenick Nati Show (2016-), Perfectly Single (2019) and Atlanta Exes (2014). In addition, she was the producer in  Hollywould (2019) Resolution Song (2018) and co-wrote and produced Victim of Circumstances (2013).
She Recently Hosted The Red Carpet Superbowl Event
Torrei, alongside her Super Turnt co-star Melanie Halfkenny, hosted the Pre-Game Red Carpet Event on 12 February 2022. The event was attended by several celebrity guests, models, and athletes. She also previously promoted the event via her Instagram handle. She shared the event poster and wrote about hosting the shows with specially invited guests. 
Also Read About - Robin Thede - 'The Rundown', Networth & Husband
She and Kevin Remained On Good Terms After Divorce
Torrie and Kevin Hart filed for divorce, grounding 'irreconcilable differences' after eight years into the marriage in 2010. 
The divorce and her late career pushed Torrei to a dark place. She shared, "There was a time I had to do a lot of self-help on myself and self-love to get my happiness back because I was doing my artistry, but I was depressed, I was sad, and so that wasn't energy I wanted to put out to the universe. I had to go from hell to happy and get Torrei back and find Torrei again."
The couple had two children—Heaven Hart, born in 2005, and Hendrix Hart, born in 2008.
She, however, remained on good terms with Kevin even after the split. Kevin, in an interview, expressed his respect for her dedication to him and their children, "I would never disrespect or put her in the limelight where she would be seen as an ugly vicious person -- that's the mother of my kids. We just didn't work out, but we're friends."
Kevin Hart Helped Her With Her Big Breakthrough
While Torrei was working hard to make things fall into place for her career, the total public divorce with Kevin kept challenging her throughout the journey. She could not escape the talks on the internet, television, situations in the media, and movies. Moreover, everything was happening at the time when Kevin was at the prime height of his career.
In an interview with Diamond Jeune in October 2021, she said that her ex-husband played a major part in helping her through the journey to launching the famous podcast Breakin Thru. 
He introduced her to her now-personal therapist Iyanla Vanzant. In her words, "Before the breakthrough, I did hit a rough patch, and like I said before, me and Kevin are friends. I reached out to him for help, and he put me in touch with Iyanla Vanzant, who became my personal therapist … That's part of the reason why I am having this big breakthrough."
Breaking Thru Helped Her Get Closer To Her Teen Daughter, Heaven
The American actress and producer, Torrei is a mother of two, son Hendrix and daughter Heaven. She is a proud mother and is happy with the upbringing of her children.
In one of her interviews with bckonline.com in November 2021, she opened up about how her podcast series brought her closer to her teenage daughter. 
The mother-daughter duo frequently engages in conversations and shares every detail of their lives. 
She said, "My daughter tells me everything. I think I am a pretty good parent if she can tell me every and anything."
She Reflects on Kevin Hart's Car Wreck
In September 2019, Kevin had a life-threatening car accident leaving him with several spinal fractures. As per the 2020 report on usmagazine.com, his car skewed from the main highway and crashed into a ditch while in Malibu.
Reflecting on the near-fatal accident of her ex-husband, Torrei spoke with US Weekly in February 2020 and said that Kevin would certainly bounce back from the misfortune. She said, "He always lands on his feet."
Torrei Hart Chose To Keep Her Maiden Name
Even after her separation from ex-husband Kevin Hart, Torrei chose to keep his maiden name. She admits to people regularly asking her why she has still kept Hart. But, most of the time, she waves off all the questions coming at her and tells everyone to get over it. 
However, one time while leaving LAX Airport in 2021, she talked about why she still calls herself Torrei Hart. She said she feels it is her name, and her ex-husband has never asked back for it. Moreover, her kids also like to be called Harts, and they do not want her to give it away.
Her Recent Film Promotion Through Ex-Husband
Recently on 15 January 2022, Torrei shared a video on her official Facebook account featuring her kids and ex-husband Kevin. 
Kevin can be heard and seen in the video endorsing her recently released streaming drama film, Super Turnt (2022). He asks all his fans to watch the movie on Tubi TV's streaming platform.
In the film, Torrei has portrayed one of the main casts, Rita Robinson, alongside actors Harry Lennix, Jamal Woolard, Patrice Fisher, and many others. In addition to acting, she is also one of the movie's executive producers.
Media Feud With Ex-Husband's Second Wife
In late 2019, Torrie and Eniko Parrish, Kevin's second wife, had a media feud where it was revealed that Kevin was cheating with Eniko while he was married to Torrei. The speculations arose after another cheating allegation on Kevin while Eniko was pregnant with their second child.
Torrie sided on the possibilities of infidelity and said, "I can't say yes, I can't say no. All I can say is if it happened to me, it could happen to anyone." 
Later Kevin admitted and apologized for cheating on Eniko via an Instagram post. While on the allegation of the affair to Torrie, he defended his current wife and responded, "Going, to be honest with you people, I'm at a point where I can't even be shocked anymore. All I do is laugh, man."
Torrei Hart Is A Millionaire
According to celebritynetworth.com, Torrei currently boasts approximately $3 million net worth. 
The main contributor to her massive wealth is her decade-long career in the entertainment industry as an actress, producer, and TV show host and guest. She is also the owner of several businesses, contributing to her net worth.
Moreover, in 2011, Torrei received a payout amount of $175,000 from her ex-husband Kevin Hart in spousal support. It all adds up to her already massive wealth.
New Boyfriend
After almost a decade of harsh separation from her first husband, Kevin, Torrei has again found love for herself in the former childhood actor, Darius McCrary. 
She first made her relationship public via an Instagram post on 30 April 2021, the day of her newfound love's birthday.
Torrei shared a birthday post for her new boyfriend, Darius, with a caption, "Happy birthday to my partner, friend, mentor, and get money buddy!!! This is just the beginning."
Moreover, they shared several other clips and photos from their celebration. Darius also tagged Torrei in an Instagram post talking about the need to make your special one feel important. He wrote, "Anybody that lie to you and tell you they don't need to feel special, you know uh, question them. Because I'mma tell you it sure does feel good when people that you love, love you back. Thank you [for] the birthday love."
Weight Loss
Besides her acting skills and several other credits, Torrei Hart is also famous among her fans for her curvy physique. Moreover, in May 2021, she put her Instagram handle on fire when she shared a picture of herself in complete white attire. Alongside the post, she also wrote, "Losing weight but I'm still thick."
Torrei's fans and admirers flooded her comment section with praise and applause. She received compliments such as, "This is so adorable," "Looking beautiful always! Keep shining queen!" "Slim Thick," etc. Among her many admirers was her new boyfriend, Darius McCrary. He commented on her picture using flames and hearty-eyed emojis.