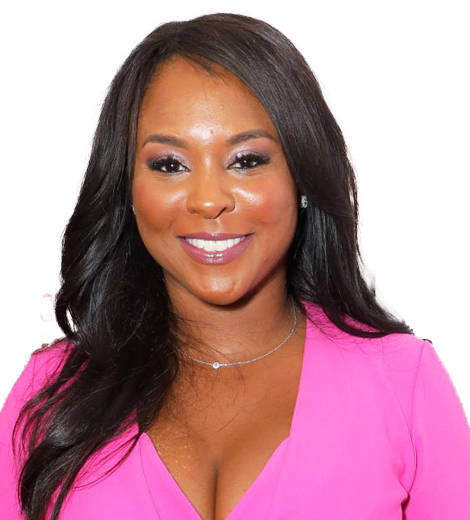 Quick Wiki
Full Name

Torrei Hart

Nationality

American

Birthplace

North Philadelphia

Birth Date

28-02-1978
Torrei Hart | Biography 2021
actress, comedian, and influencer
Torrei Hart is an American actress, comedian, and influencer who is known for her vibrant personality and versatile talents.
---
Torrei Hart is an American actress, comedian, and influencer who is known for her vibrant personality and versatile talents.
Who is Torrei Hart?
Hart is an American businesswoman, actress, producer, and stand-up comedian. Besides that, she's also known as comedian Kevin Hart's first wife.
As an entrepreneur, she has launched a number of business ventures—Skimpy Mixtures, Heavenly by Nzuri, and Skinny Bish Keto. She also has a production company under her name, which has produced movies like Hollywould (2019), Resolution Song (2018), and Victim of Circumstances (2013). 
Besides that, she has her own talk show—Talking Sh%t—too. The show, which has six episodes in its first season, is a non-filtered talk show with her co-hosts Georgia Reign and Micheal Blackson. She has done multiple comedy tours; her recent tour was the Corona Virus Comedy Tour in 2020.
Early Bio
Born as Torrei Skipper on February 28, 1978, in Philadelphia, USA, the comedian is an army veteran who served her country and was discharged on honorable mention. On her Instagram post, she quoted, 'HAPPY VETERANS DAY to all. Once upon a time, I had the honor of serving my country. I'm not a war hero or anything, but it sure felt good to get discharged with an honorable mention. Much love and respect to all my fellow vets...'
After her stint in the army, Torrei went to Community College of Philadelphia but dropped out before graduating to move to LA to pursue comedy and acting with her then-boyfriend Kevin Hart. Kevin was working part-time as a show-salesman and part-time doing standup comedy.
Reminiscing her encounter and subsequent date with Kevin, Torrei shared, "He was in the cafeteria standing on a lunch table because he is short. And I was drawn to him because he was making everybody laugh, and I said, 'You know what, you're hilarious, and you should be doing comedy.' And then he told me, 'It's funny you say that because I have a comedy show this week and I want you to come with me.' So that was our first date, we went to the comedy club, he bought me chicken wings and a sprite. He told me to hold his cell phone, so you know when a guy tells you to hold his cell phone, you go together."
Following their move to LA, she married Kevin in 2002 and gave birth to their first child, Heaven, in 2005. She halted her career so that Kevin can pursue his stand-up comedy. That left her to be domesticated to take care of their children.
She had received minor roles during their marriage, but she had a hard time putting her career in place due to her professional delay. Kevin had already established himself, so they started having relationship problems and eventually broke up in 2010.
Career
In the wake of her divorce and her struggle to build her career, Torrei started her YouTube channel Pretty Funny Fish in 2013, where she began posting funny videos. She also established a production company under her name and contributed creative content to Russell Simon's All Def Digital Platform. Through that, she starred, co-wrote, and produced short films.
In 2014, she launched a business venture Skimpy Mixers, a drink mixer in the Atlanta and Texas regions. Later, as the sales increased, Philadelphia was also added to the region.
Recalling her business interest, she said, "I always wanted to be an entrepreneur, but I knew I didn't want to start a boutique. Skimpy Mixer was a great opportunity for me." She also partnered with her sister to create SOAR: Starting Over Again Ready, a social venture that empowered young women to move forward after trials.
In 2017, Torrei partnered up with Nzuri and created a natural hair care line in her daughter's name Heavenly Hart by Nzuri. They worked closely and introduced a brand new product for hair loss and hair growth, missioned to empower women to find their power and love themselves. She said, "My daughter is my muse. My new haircare line Heavenly Hart was inspired by and named after my daughter. Heaven is her first name, her middle name is Leigh, and then, of course, Hart. So, it actually came from her. With me being a mom and having a daughter, who's not only a Black daughter but she's a chocolate girl, too. I want her to feel empowered and have that sense of, "This is who God made me. I am beautiful no matter what."
Further, in 2018 she launched a talk show with Georgia Reign and Micheal Blackson named Talking Sh%t. The show had six episodes, all of which were unscripted, not-so-private couch talk without any barrier topics.
In 2018, Torrei had a comedy tour, Bald and Boujee Tour with Malik S. Later in 2019, she announced her another stand-up tour, It's Time To Tell My Side, where she spoke about her marriage and divorce with Kevin. While promoting the tour on Instagram, she wrote, "This will be the most talked-about show in the DMV (D.C. Maryland, Virginia)."
In 2020, she hosted the Corona Virus Comedy Tour during the pandemic, advocating safe performances during the restrictive times. She connoted, "…and at this point in time when finances have been restricted, access has been restricted, it's nice to get good quality entertainment from the comforts of our own home…"
The same year, she introduced a health and fitness brand focused on encouraging women in all walks of life and become their 'Best Self,' named Skinny Bish Keto. Through the brand, she published her Keto Diet recipe books. During the promotion, she opened up about her fitness journey and her adventures with Keto Lifestyles. She shared her love and passion for the Keto diet, "I didn't choose the Keto Lifestyle... the Keto Lifestyle chose me! I fell in love with the Keto lifestyle at a time in my life, when I was struggling to lose weight in my late thirties."
Commencing her acting career, she has acted, produced, and wrote in several shows, films, and short films. She worked as an actress in  Dear Frank (2019), Speechless (2016-2019), The Workout Room (2019), Custody Road (2018), Almost Amazing (2017),  The Domenick Nati Show (2016-), Perfectly Single (2019) and Atlanta Exes (2014). She was the producer in  Hollywould (2019), Resolution Song (2018) and co-wrote and produced Victim of Circumstances (2013).
Personal Life
Torrie and Kevin Hart filed for divorce grounding 'irreconcilable differences' after eight years into the marriage in 2010. She settled for $175,000 in alimony and $19,785 in child support for their children.
The divorce and her late-career pushed Torrei to a dark place. She shared, "There was a time I had to do a lot of self-help on myself and self-love to get my happiness back because I was doing my artistry, but I was depressed, I was sad, and so that wasn't energy I wanted to put out to the universe. I had to go from hell to happy and get Torrei back and find Torrei again."
The couple had two children—Heaven Hart, born in 2005, and Hendrix Hart, born in 2008. They remained on good terms even after the split. Kevin, in an interview, expressed his respect for her dedication to him and their children, "I would never disrespect or put her in the limelight where she would be seen as an ugly vicious person -- that's the mother of my kids. We just didn't work out, but we're friends."
In late 2019, Torrie and Eniko Parrish, Kevin's second wife, had a media feud where it was revealed that Kevin was cheating with Eniko while he was married to Torrei. This rose after another cheating allegation on Kevin while Eniko was pregnant with their second child.
Torrie sided on the possibilities of infidelity and said, "I can't say yes, I can't say no. All I can say is if it happened to me, it could happen to anyone." Later Kevin admitted and apologized for cheating on Eniko via an Instagram post. While on the allegation of cheating to Torrie, he defended his current wife and responded, "Going, to be honest with you people, I'm at a point where I can't even be shocked anymore. All I do is laugh, man."
Fact-checking and Ethical Concerns
We assure our audience that we will remove any contents that are not accurate or according to formal reports and queries if they are justified. We commit to cover sensible issues responsibly through the principles of neutrality.
To report about any issues in our articles, please feel free to Contact Us. Our dedicated Editorial team verifies each of the articles published on the Biographyhost.