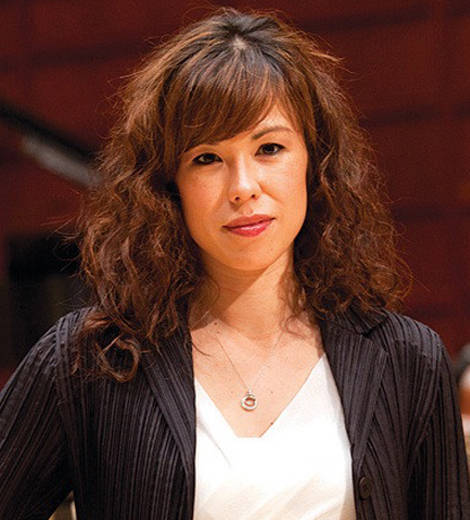 Sarah Hicks | Biography 2021
Principal conductor of Live at Orchestra Hall, Sarah Hicks is the first woman to hold a title conductor post in the Minnesota Orchestra's history. She has conducted numerous performance for the Live at Orchestra concert series, Twin Cities PBS, and the innovative classical series, "Inside the Classics"
---
Principal conductor of Live at Orchestra Hall, Sarah Hicks is the first woman to hold a title conductor post in the Minnesota Orchestra's history. She has conducted numerous performances for the Live at Orchestra concert series, Twin Cities PBS, and the innovative classical series, "Inside the Classics"
With her extended contract in the 2020-2021 season, she further decides to devote her career to the orchestra.
Who is Sarah Hicks?
Sarah Hicks is the first female conductor in Minnesota Orchestra. In 2009, she became the orchestra's principal conductor of the Live at Orchestra Hall concert series. Throughout her career, she has collaborated with pop stars like Ben Folds, Cloud Cult, and Rufus Wainwright, and made music with celebrity chefs. She has taken the podium for the Inside the Classics, an innovative classical series. Besides, she has done guest conducting jobs around the world.
Conductor Hicks has proven her craftsmanship in a myriad of genres from jazz to pop to Broadway classics to movie scores. Her notable works include a wide array of ensembles, such as the Danish National Symphony Orchestra, Detroit Symphony, Milwaukee Symphony, Boston Pops, Pittsburgh Symphony, Cincinnati Pops, to name a few. Additionally, she has also conducted live performances of several movie soundtracks.
Conducting music to movie screenings,  she has premiered Pixar in Concert, Disney-Pixar's Coco. Her concerts with the Danish National Symphony Orchestra of film music were released in the album The Morricone Duel in 2018. Later, in  2019, she released another album, Sounds the Bell with rap artist Dessa and the Minnesota Orchestra.
Early life and Education
Born in Tokyo, Japan, and raised in Hawaii, Hick's mother is Japanese and her father was American. At age of 4, she began her music career by taking piano lessons. Eventually, she became a concert pianist and thought of pursuing it as her career. But her career ended before it could get off the ground because in her mid-teens she developed a debilitating case of chronic tendonitis in her hands. 
Depressed about her illness, Hick was crying however her father redeemed her with an idea of conducting. For a banking lawyer's daughter, there was no ready roadmap to conducting, so she studied composition at Harvard University and afterward applied to the conducting program at Philadelphia's Curtis Institute of Music.
At Curtis, an old professor, Otto- Werner Mueller stated to Hicks that 'women are weak' and "Asians aren't expressive. Unwittingly challenged by that statement she wanted to "prove him wrong'' and she embarked on a profession traditionally dominated by men.
Career
After her completion of a diploma in conducting at the Curtis Institute of Music in Philadelphia, she came to the Minnesota Orchestra and became the first female conductor in 2006. She began her career as a conductor of symphony orchestras and carved out a niche in both pop and classical music. Hicks was the assistant conductor of the Orchestra for three previous seasons. In 2008, she arranged music and conducted "Scandinavian Christmas" concerts. Likewise, she has been conducting the Inside Classics series since 2007.
From 2009 to 2013, Hicks was the Minnesota Orchestra's principal conductor of Live at Orchestra Hall. Hicks has been a musical director for concerts featuring musicians from Minnesota's world-famous popular music scene. She has been involved in various artists, from Rufus Wainwright, Hilary Hahn, and Smokey Robinson to Dmitry Hvorostovsky.
Garnering national and international acclaim, she has guest conducted both in the U.S. and abroad, such as the Chicago Symphony Orchestra, Los Angeles Philharmonic, Philadelphia Orchestra, National Symphony Orchestra, San Francisco Symphony, San Diego Symphony, Toronto Symphony Orchestra, Detroit Symphony Orchestra, Philharmonic of Korea, Nagoya Philharmonic, Tokyo Philharmonic and many more.
Hicks, a specialist in film, premiered "Pixars in Concerts" and "Coco" from Disney-Pixar; her live music is on Disney+; a Coco Music Celebration, and a broadcast of The Small Mermaid, for ABC. Her concerts with "The Morricone Duel," the Danish National Orchestra of Cinema Music Symphony, were released on an album in 2018.
Her pioneering career in the Minnesota Orchestra included exhibitions with the New Standards and two Dessa concerts in April 2017 and a collaboration with the Cloud Cult indie band in April 2018. She has also been involved in creating the original Minnesota Orchestra's Holiday Concert, Home for the Festivities, debut in December 2017 and presented as a central part in the 2018 Holiday Saison at Orchestra Hall, with the director Peter Rothstein, writer Kevin Kling and composer Robert Elhai.
During the 2018-19 season, she has conducted Orchestra performances with Dessa, the U.S. Naval Academy Glee Club, Indigo Girls, and Igudesman & Joo, as well as Inside the Classics series and film music concerts with Star Wars, Jurassic Park, Star Trek Into Darkness, Harry Potter and the Prisoner of Azkaban and Disney's classic animated version of Beauty and the Beast.
Post covid 19 recovery
After the Covid10 in mid-march, the conductor has remained unemployed. Hicks is an independent contractor and doesn't get a salary for her work in Minnesota. Her management company shut down due to covid which has hit her life quite hard. As she couldn't afford the apartment, she and her husband, Paul LaFollette left and shifted to the cheaper one. 
Dismally in an interview with MinnPost Hicks said; "I'm an independent contractor. I have a titled position with the Minnesota Orchestra, but I don't have a salary. I have nothing from anywhere. I'm the major breadwinner in the family, and we live in San Francisco, so that's a double whammy.
Despite the struggle, Hicks, like many artists during the pandemic, has increased her social media presence, with two Instagram accounts and a YouTube channel. She already had a blog, but when COVID hit, she created a new one called "Coronavirus Diary: Mental Health in a Strange New World," where she writes frequently and openly about a variety of topics, including her own mental health struggles.
Personal Life
Hicks is married to Paul LaFollette who was a french horn player. He now works as a financial adviser. 
Did You Know?
Hicks composed AIDS Oratorio for her senior year thesis. She had a friend suffering from AIDS and later came up with the project of creating music with poetry and prose from people with HIV/Aids
She disclosed about her mental health which included: Bipolar, panic, and general anxiety disorder, depression. 
Her father died out of suicide. Hicks herself is a suicide survivor.