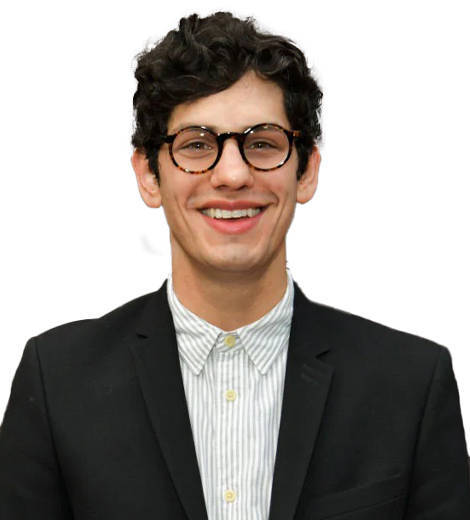 Matt Bennett | Biography 2021
Matt Bennett is an American actor popular for his role Robbie Shapiro in the Nickelodeon sitcom 'Victorious.'
---
Matt Bennett is an American actor popular for his role 'Robbie Shapiro' in the Nickelodeon sitcom Victorious.
Who is Matt Bennett? 
Bennet is a Nickelodeon actor prominently known for his role of Robbie Shapiro in the sitcom Victorious.
Bennett started acting in small roles after he reached the age of 18. His movie debut was The Virginity Hit (2010), which Adam McKay and Will Ferrell produced. Then he made an eventual breakthrough from Nickelodeon's sitcom Victorious (2010-2013). He acted alongside Victoria Justice, Ariana Grande, Leon Thomas III, Elizabeth Gillies, and Avan Jogia. He also received a nomination for Nickelodeon Kids' Choice Award (UK) for 'Nick UK's Funniest Person.'
After the show, Bennett started his musical career as a DJ. In 2016 he released his first album, Terminal Cases, inspired by Robbin Williams. Later, he appeared in 'One Last Time ( 2015 ) and 'Thank you next' of Ariana Grande (2019). 
Early Bio
Matthew H. Bennett was born on the 13th of November 1991, in Massapequa, New York. He was raised in Massapequa. He attended the Massapequa School District and graduated his high school in 2008. 
After he reached the age of 18, he did a couple of commercials that lured him towards acting. Then one year after graduating high school, he decided to pursue his interests in the industry.  
Career
Bennett's first role was in a TV show pilot under Adult Swim's production in 2009, Totally for teens. The very next year, in 2010, he made his movie debut in The Virginity Hit, produced by Adam McKay and Will Ferrell. The movie did not garner commercial success, but it built up Bennett's image in the industry. 
The popularity he earned through The Virginity Hit eventually got him a breakthrough role of Robbie Shapiro on Nickelodeon's sitcom Victorious (2010-2013). He acted in the series from 2010 to 2013. 
While Victorious was on the air, Bennett also acted in a couple of movies and series such as Shameless (2011), Bridesmaids (2011), The Death and the Return of Superman (2011), and spinoff of the sitcom Sam and Cat (2013).    
After the show ended in 2013, Bennet pursued his career in music. He started as a DJ while continuing to act. He took minor to supporting roles in the following years, including, Me and Earl and the Dying Girl (2015), The Stanford Prison Experiment (2015), Fresh Off the Boat (2015), Wrestling Isn't Wrestling (2015), Mansion Family Vacation (2015), Game Shakers (2015), American Vandal (2017), Don't Worry, and He Won't Get Far on Foot (2018). 
In between those years, he released his first studio album, Terminal Cases (2016). He got inspired to write the album after watching Robin Williams' Jumanji, and his parents' divorce also made a big impact—they announced their divorce while he was writing the album. He initially wanted Robin Williams to hear his songs, but Williams's tragic death made Bennett hopeless. But then he eventually chose to release the album as a therapeutic process. It was released in June of 2016.
'Victorious' 
As one of Victorious' supporting cast, Bennett played the role of Robbie Shapiro, a teenage boy who conceals his insecurities through a puppet Rex, which he carries around. He linked Rex to Robbie's emotional self in an interview, "Rex is my wants and desires put into physical form. He talks for me, he does everything Robbie wants and says what Rob is feeling because Rob himself is very insecure, and he really helps him get through hard times."
To prepare for his role of Shapiro, Bennett took ventriloquism lessons. He was taught by ventriloquism coach Jay Johnson, who had previously worked in the 70's sitcom Soap. With his help, Bennett was able to construct his character with Rex at the age of 19.  
He acted in the sitcom alongside Victoria Justice, Ariana Grande, Leon Thomas III, Elizabeth Gillies, and Avan Jogia. The show was popular among teenage viewers, and Bennett was nominated for Nickelodeon Kids' Choice Award (UK) under the category of Nick UK's Funniest Person. 
In 2019, Ariana Grande held an onstage reunion of Victorious, with co-stars Matt Bennett and Liz Gillis. 
Personal Life
Back then, it was rumored that Bennett was dating the Victorious co-star, Elizabeth Gillis, because of their closeness and social media interactions.
Interesting Facts
According to celebrity net-worth, Bennet's net worth is said to be 1 million dollars.
Bennett has remained close friends with Ariana Grande even post Victorious (2010-2013). In January 2020, he was spotted with Grande's family in a Disneyland visit. The close friends sang two titles' Freak the Freak Out' and 'All I Want Is Everything,' from the Victorious soundtrack. Matt posted the short collaboration in his Instagram story.
He has been very supportive of the LGBTQ community. On one of his interviews, he voiced against discrimination. He said, "It doesn't make you any less of a man, or make it look like you're into men if you're friends with a man who likes men. Let's just get along. We are, in fact, all men. And men don't let other men disrespect men, man. They just don't. So, if you're a real man, man up and stand up for your man friends who like men."
Fact-checking and Ethical Concerns
We assure our audience that we will remove any contents that are not accurate or according to formal reports and queries if they are justified. We commit to cover sensible issues responsibly through the principles of neutrality.
To report about any issues in our articles, please feel free to Contact Us. Our dedicated Editorial team verifies each of the articles published on the Biographyhost.