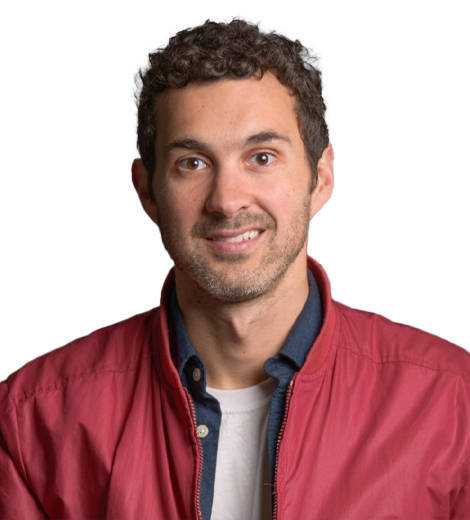 Quick Wiki
Full Name

Mark Normand

Occupation

Stand-up Comedian

Nationality

America

Birthplace

Louisiana, USA

Birth Date

September 18, 1983
Mark Normand | Biography 2021
Mark Normand is an American stand-up comedian famous for his 'relentlessly punchy writing and expert delivery.'
---
Mark Normand is an American stand-up comedian famous for his 'relentlessly punchy writing and expert delivery.'
Who is Mark Normand?
Normand is a stand-up comedian from New Orleans. As a film student, he began to make films but soon realized that films were not his interest. Since then, Norman started doing stand-up comedies. He made jokes about all things that he came across in his life, including 'politics,' 'bad news,' 'being an introvert,' 'bad at small talk,' 'his incidents in relationships,' 'yeast infections,' etc.
Normand began his stand-up comedy career from his native, New Orleans, and later moved to New York. Though life in the big city was not as he expected, he learned to overcome the odds. 
He was chosen as one of Comedy Central's comedians for 'Comic to watch' in the 2011 New York Comedy Festival. He was named as 'Best New Comedians 2012,' by Esquire magazine. Newsweekly, The Village Voice, named him as 'Best Comedian of 2013.' He appeared in many shows such as 'Late Night with Conan,' 'Inside Amy Schumer,' 'Last Comic Standing,' Comedy Central's 'The Half Hour Show,' '@midnight,' etc.  
In 2021, he was honored to perform at Comedy Central's 'Hall of Fame: Top 100 Roast Moments,' hosted by Nikki Glaser.
Early Life
Normand was born on September 18, 1983, in New Orleans, Louisiana. He was raised in New Orleans' Treme section with his brother.
Normand was interested in arts since his young age. He made short films and did theater in his school. After his high school at De La Salle High School, Normand joined the University of New Orleans. But, he did not do well. Normand lacked ambition and was turning into an alcoholic. He took a year off in 2005 from his college to go to film school.
Normand attended New York Film Academy for a year and realized he did not like making films either. In one of his interviews, Normand recalled how his mother hated a movie he made in New York. Normand then returned to New Orleans and pursued stand-up comedy instead.    
Early Journey
Normand couldn't take up the first stage when he was invited by one of his friends to do one. He got fully drunk the next week and took up the stage. His first stand-up was at Lucy's Retired Surfer Bar in New Orleans.
From then, he continued to do stand-up comedy for the next nine months before leaving for New York. His first stand-up comedy in New York was in 306 Lounge at 307 Jazz Club. However, his life in the city was not welcoming.
He recalled, "I did about eight to nine months in New Orleans before moving to New York City. I went with two other guys. It was so scary and exciting. I got mugged three times in the first year and I got bed bugs. Also, my landlord died of aids. What a town!"
Highlights
The breakthrough of his career was in 2011 when he was chosen as one of the comedians by the American television channel Comedy Central for its New York Comedy Festival 'Comic to watch' list. Subsequently, in 2012, he was named Esquire's one of the 'Best New Comedians of 2012.' He was also honored as the 'Best Comedian' by the Village Voice in 2013. He also won Caroline's March Madness Competition amongst 63 comedians. 
After receiving due recognition, Normand began doing comedy sessions across the country in many comedy clubs, colleges, and festivals in Portland, Seattle, DC, and Boston. He was featured as a 'New Face' at the Montreal Comedy Festival. In 2016, he performed consecutively in three festivals - Melbourne Comedy Festival, Moontower Comedy, and Oddity Festival. Later in 2021, he performed at Comedy Central's 'Hall of Fame: Top 100 Roast Moments,' hosted by Nikki Glaser.
Shows
From 2014, for the next few years, Normand performed in various television shows including Comedy Central's 'Half Hour Special,' and '@midnight,' Showtime's 'SXSW Comedy' with an American stand-up comic W. Kamau Bell, MTV Other's 'Inside Jokes,' TruTV's series 'World's Dumbest and How to be a Grown-Up,' and NBC's 'Last Comic Standing.'
In 2019, Normand held three shows at the Cave Philly, an underground comedy performance space near Norris. He was also booked for a Lafayette Comedy show at Club 337 inside the Doubletree Hotel in January 2020.
After the clubs were closed down in 2020 due to the Corona pandemic, Normand performed on the streets, doing comedy to anybody who would listen to him. On his choice for the streets, he said, "The day after the clubs closed I still needed that live response. I'm an addict! So, a week ago I hit the streets of NYC with some CoVid yuks. I'm lonely!! Stay safe and spread the love gang! MaZel."
Normand began his on-stage performance at the Phantom Power in Millersville in November 2020.
Albums
In 2014, Normand released his first debut album 'Still Got It' with Comedy Central Records. His second album 'Don't Be Yourself' was also released with Comedy Central in 2017.
Normand's third comedy album 'Out to Lunch' was released in May 2020 by YouTube Comedy. Netflix had rejected the album earlier. However, the video crossed a million views within a week after its release on YouTube.
Personal Life
As a reticent person, Normand had mentioned on various occasions how pursuing comedy as a profession affected his mental health. He used to prepare his scripts well before so that he doesn't miss any or misrepresents them. However, he was not sure about his gigs and used to overthink them. 
While mentioning his insecurities, Normand said, "… it's nice to have some assignment, and it's an assignment that you're rewarded for. You really work hard, and people laugh out loud and they go, 'Oh, that was a great joke!' And they pat you on the back and they put you on TV. But, there's that part, where it's like, 'Am I not having normal thoughts, because all I'm thinking about is this god damn joke about McDonald's that won't get out of my head?' And then, 'Is this guy funnier than me?' 'Am I not that funny?' 'Am I wasting my time?' 'What is this career choice I've chosen?' So, all that is damaging…"
Normand remained skeptical about dating. His previous girlfriends feared that he might mention them in his subject matter. So, a relationship never worked out for Normand. But, after he started dating Mae Planet, he became confident in relationships. Also, Mae loves to be a part of his subject.
He mentioned it in an interview, "… I'm dating a girl now who loves it [be a part of his show]. She wants to be talked about because I think she wants the girls in the audience to know that I'm taken. She's a performer herself, so I think she gets it."
Normand was a skater growing up, and he still loves skating. Online magazine Jenkem had uploaded a YouTube video wherein Normand roamed around the city and talked about skating.
Fact-checking and Ethical Concerns
We assure our audience that we will remove any contents that are not accurate or according to formal reports and queries if they are justified. We commit to cover sensible issues responsibly through the principles of neutrality.
To report about any issues in our articles, please feel free to Contact Us. Our dedicated Editorial team verifies each of the articles published on the Biographyhost.