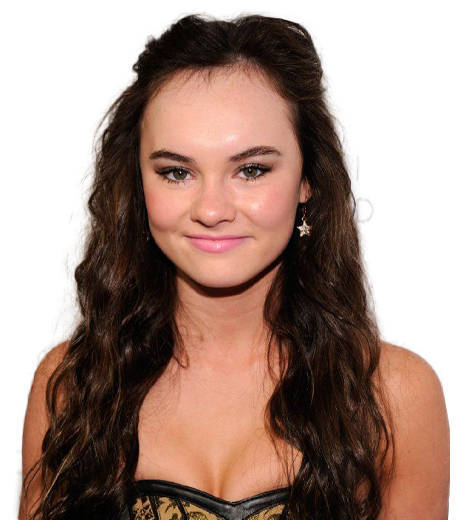 Quick Wiki
Full Name

Madeline Carroll

Occupation

Actress

Nationality

America

Birthplace

California, USA

Birth Date

Mar 18, 1996

Age

27 Years, 2 Months

Nickname

Mads

Zodiac Sign

Pisces

Religious Affiliation

Christianity

Net Worth

$3 Million
Juli Baker in the Romantic Comedy-Drama Film 'Flipped'
Madeline Carroll | Biography 2021
Shannon in the Christian Biographical Drama Film 'I Can Only Imagine'
After actress Madeline Carroll turned 16, Carroll started receiving roles in mature plotlines that demanded intemperate behaviors and nudity. As she was not comfortable acting in such movies, she rejected many movies and often changed agencies. Carroll was about to quit before she got to work in alignment with faith, portraying films such as God Bless the Broken Road (2018) and I can only Imagine (2018). 
---
Madeline Carroll is an American actress known for her roles in Swing Vote (2008) and Flipped (2010).  
Who is Madeline Carroll?
Carroll's career began as a model at the age of three before being discovered by her theatrical agent "Wendy" in a nail shop in Sherman Oaks. After that, she started acting in theaters.  
When Carroll was modeling for commercials in her childhood, her parents drove her to shoots. She now remembers those moments as one of the fun parts of her childhood. 
Eventually, Caroll got minor roles in TV series and movies and gradually landed the first lead role in Swing Vote (2008) alongside Kevin Costner. The film changed her impact in the acting community, and she started receiving back-to-back roles in movies. She was only twelve years old then.
After Swing Vote, Carroll continued doing minor roles in TV series such as Grey's Anatomy (2008), The Cleaner (2009), Cold Case (2003-2009, two episodes), and Lie to Me (2009). In 2009, she also did a voice-over for an animated action-comedy movie Astro (2009). 
Following that year, she worked in the comedy-drama film Flipped. In 2011, she acted in R.L. Stine's TV series The Haunting Hour: Nightmare Inn, Marc Erlbaum's TV movie Cafe, Marc Forster's biographical action drama film  Machine Gun Preacher, and Mark Waters's family comedy film Mr. Popper's Penguins.  
After she got to age 16, Carroll started receiving roles in mature plotlines that demanded intemperate behaviors and nudity. As she was not comfortable acting in such movies, she rejected many movies and often changed agencies. Carroll was about to quit before she got to work in alignment with faith, portraying films such as God Bless the Broken Road (2018) and I Can Only Imagine (2018). 
Her latest movie is I Still Believe (2020), where she explored her screenwriting prowess alongside Jon Erwin and Jon Gunn. The movie tells the tale of Jeremy Camp, an award-winning Christian singer, and his first marriage to Melissa Lynn Henning-Camp, who died less than a year after they married in 2001.
She Began Her Acting Career At A Very Young Age
Carroll was born on 18 March 1996 in Los Angeles, California. She was raised in a Christian family and grew up among her three siblings - two younger brothers and one older brother. She is closer to her mother than her father and went to a private school.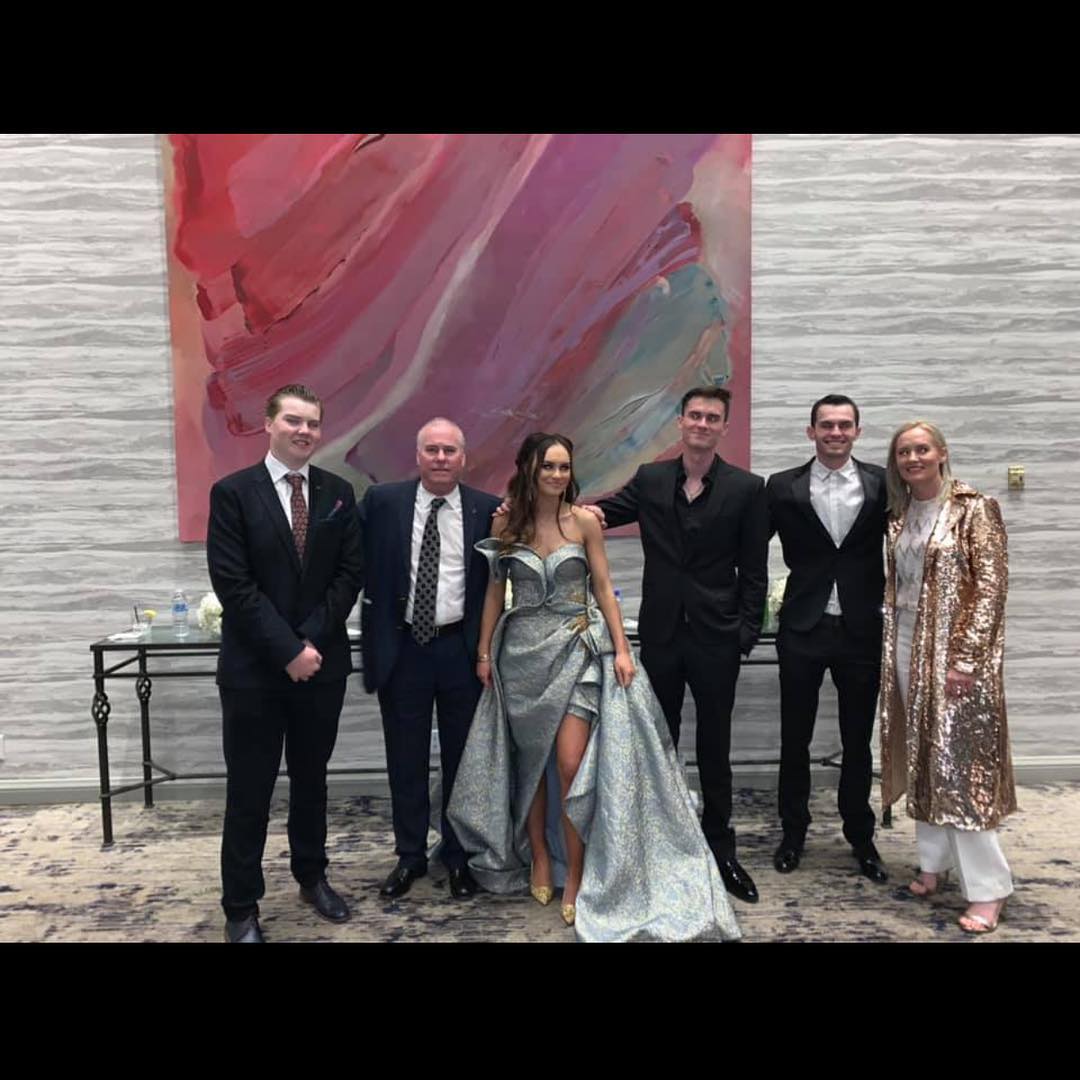 Carroll was three years old when she was discovered by a theatrical talent agent in a nail salon in Sherman Oaks. She began establishing her career after that. Though her parents were not from the film background, they encouraged her acting endeavors.
Reminiscing about her childhood, Carroll added, "And when I was younger, I loved it. It was just fun, it was like my soccer or baseball, my mom would drive me to all these different additions and just the favor of the Lord, I was used to working. Looking back now I realize how much it was God because as you get older it obviously gets harder. But I had a lot of favor, a lot of opportunities."
She Played White Queen In The Horror/Action Film 'Resident Evil: Extinction'
Carroll played as White Queen in the 2007 movie Resident Evil: Extinction. The movie is a part of the Resident Evil franchise. 
Resident Evil: Extinction is a sci-fi film, which also has elements of action and horror and tells the story of survivors of the Raccoon City disaster who journey across the Nevada desert in the hopes of reaching Alaska. Milla Jovovich plays Alice, the protagonist, who joins the caravan in their struggle against the villainous Umbrella Corp in the movie.
Is Madeline Caroll In 'Grey's Anatomy'?
Carroll appeared in Season 5 Episode 9 titled 'In the Midnight Hour' of ABC's hit medical romantic drama TV series Grey's Anatomy, which was aired on 20 November 2008. 
She portrayed the role of Ivy Soltanoff, daughter of Arthur Soltanoff (played by John Allen Nelson). Her single father raised Ivy after the death of her mother. 
She came into the hospital with her father when night terrors caused him to sleepwalk through a second-story window. She was distressed, believing that it was her fault because she usually got her father back to sleep, but she had fallen asleep herself. 
When the doctors said his night terrors were caused by stress, she stayed up the whole night to take care of her father. However, they later discovered that the night terrors were not caused by stress but by epilepsy. 
After talking with Dr. Mark Sloan (played by Eric Dane), Ivy was relieved. She fell asleep while her father was in surgery, and then he put her to bed in a patient room. Ivy was 13 years old when her father was hospitalized.
Also Read: Heather Hemmens - Parents, Age, Bio & Race
She Was In The Action-Comedy Film 'The Spy Next Door'
The Spy Next Door, a 2010 action-comedy mix starring Carroll as Farren, was released in theaters in 2010. The movie's plot follows a former C.I.A. spy Bob Ho, played by Jackie Chan, as he takes on his most difficult mission, that is, watching after his next-door girlfriend's three children who haven't opened up their hearts to him yet.
Farren, Carroll's character, was one of the three kids Bob had to look after. Farren was a popular girl at school, and everyone admired her, but she struggled at home because her father left their home. She disliked her mother, and when Bob entered the scene, she would stop at nothing to thwart him.
Describing one of her memorable scenes working with Jackie Chan, Caroll said, "One of the scenes I got to do was I got to trip Jackie and it was really cool. When we were filming the day prior, they had these cement blocks and they were paying them but they were flat and I'm like what is this is all mushy and then the next day I was like oh it's a drifting scene and they made it like all weird so that when he felt it wouldn't hurt him."
She added, "And I got to trip him and I walked around the corner. He was all Chinese food from his trash can. He had like wontons and all kinds of stuff all over and like kung pao chicken on his ear and rice in the classes. It was really funny. It was fun getting to trip him because it's like he's powerless and I'm just this little kid and he's like a kung-fu master."
She further shared that she had fun working with George Lopez, who played Glaze in the film. She said she watched Lopez shows and found them down-to-earth when she met them on the set. 
How Old Was Madeline Caroll During 'Flipped'?
In the 2010 coming-of-age romantic comedy film Flipped, Caroll portrayed Julianna "Juli" Baker, an adventurous character who is the love interest of Bryce Loski, played by Callan McAuliffe. The film follows shy Bryce and outdoor girl Juli from grade school to junior high. Juli knows from the first meeting that she is in love with Bryce, but Bryce is not so sure and tries to avoid Juli. However, Juli waits for Bryce until he comes to his senses. 
At the time, Carroll and McAuliffe were 14 and 15 years old, respectively, and this rom-com film featured a young love tale of these two characters. McAuliffe told Collider in August 2010 that he and Carroll had to go through a bonding test before filming. He said he read with her in one of the auditions, and he believed, from the start, that she was fantastic. "She was a really good actress and we got along straight away," he added.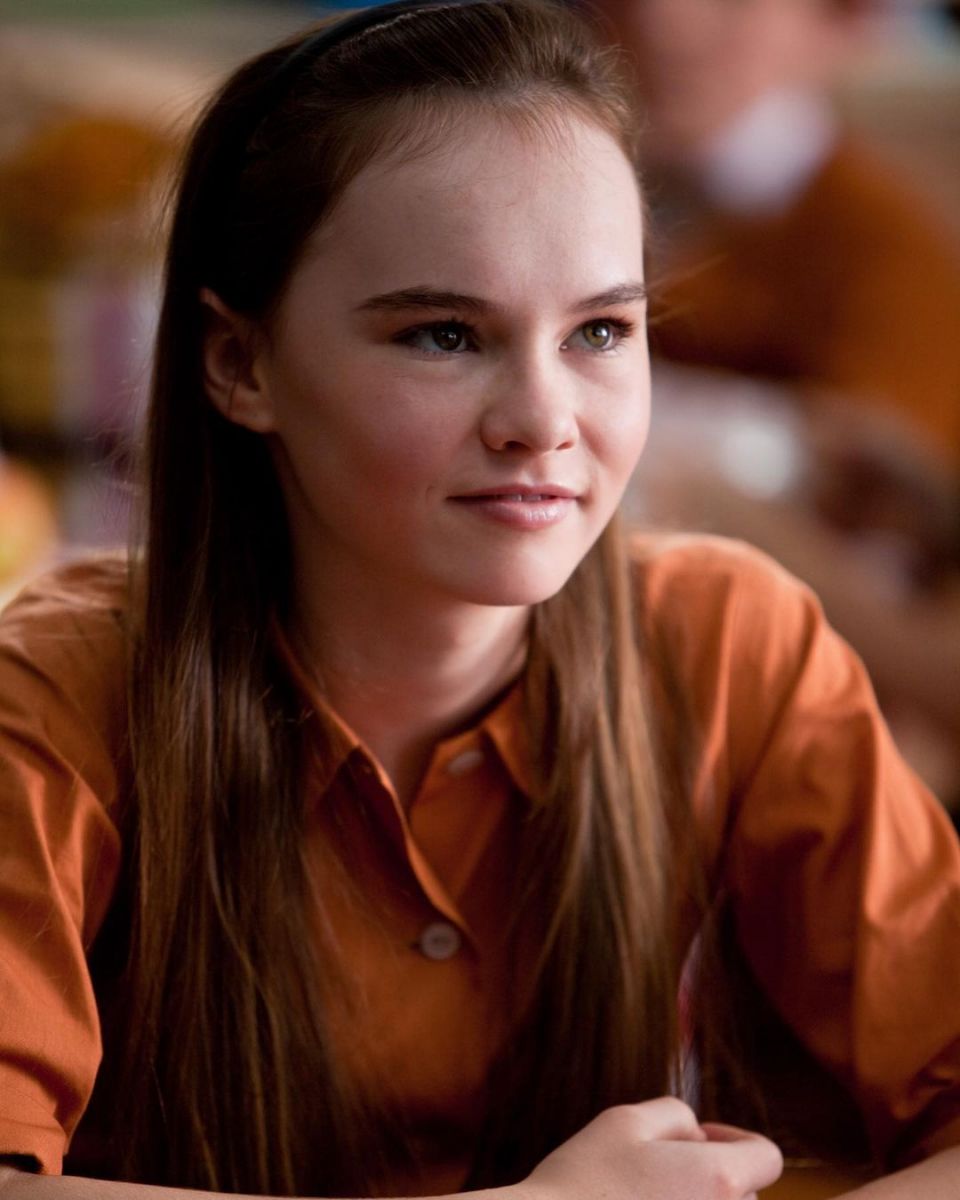 Despite Carroll's portrayal as a young lover in the movie, she told Time Out Magazine in July 2010 that she had three brothers in real life, and they would never let her build a love interest or even talk to boys.
However, she told Seventeen Magazine in August 2010 that she had crushes like Bryce growing up. Stating that she had the same approach as her character, Caroll said, "I tried to be a tomboy and would try to beat all the boys at different things, like races. But boys didn't like it too much when I won!" She further said that she had pursued a boy that was not interested in her, and she handled it by listening to Taylor Swift songs.
Furthermore, she said she could relate to her outgoing character, Julie, in real life. She played football with her brothers and climbed trees as a young child, which resembled the outdoor preference of Juli.
Rob Reiner, who directed Princess Bride, also directed Flipped, which is based on Wendelin Van Draanen's amusing book. Madeline Carroll, Callan McAuliffe, Israel Broussard, and Stefanie Scott play the film's main characters.
The film was set in the 1960s. Caroll said that her favorite parts of the movie were the cars and the bikes. Describing the reason, she said that the bikes had buttons, and they were like a mini car horn. 
She also shared that she liked the hair and makeup. "The makeup was very cat-eye like - that was the "thing" back then. Although my character didn't wear anything like that, Dennis, the makeup artist on the movie, did me up one day all '60s-inspired and I absolutely loved it," she added.
When she was not shooting the movie, Carroll spent time with the cast doing various activities to bond off set. She said the whole cast was always bonding off set. They would grill and go to the pool, the lake, and the water park. She said they also played basketball, went rock climbing, and did scooter races. According to her, working with the movie cast members was fun because there were many kids on set. 
Casting
Carroll's agency sent her the script for Flipped, which she instantly loved. She then forwarded it to her mother, who liked it as well. The script was not the only thing she liked. The movie's director Rob Reiner was also one of her favorites. Therefore, she didn't hesitate to audition for the role. She was the first girl to audition and was declared a cast member later the same day.
"I remember being in the car with my mom [when I found out] and screaming with excitement!," she told Teen Mag in 2010.
Reunion
After ten years of filming the movie, the ensemble had a mini-reunion with Wendelin Van Draanen on Zoom for the film's 10th anniversary in 2020. The actors who played Juli and Bryce's friends, Stefanie Scott and Israel Broussard, were also in attendance.
She Turned Down Nudity Roles
As she grew older, she got offers in more explicit teenage roles that demanded bad behavior and nudity. As she was often doing the parts of a young daughter, Carroll did not find them comfortable. She even rejected a superhero movie for the same reason. The film did not require her to be auditioned for the role and offered a significant amount of money.
Carroll has mentioned in several interviews that her faith and morals wouldn't guide her to compromise for her career. She shared, "And then I hit 15 and my career was really, really taken off and I had just started promoting or finished promoting actually, a movie called Machine Gun Preacher. And that year turned 16, that whole year the opportunities that started coming my way were just things that I really wouldn't want to do. All of a sudden I wasn't really playing the daughter role anymore. I was going to be the teenager who wanted to sleep with people and wanted to have sex and all this stuff. And I was super, super uncomfortable. And I've always been a Christian, always loved the Lord, but even just my own morals, I didn't want to do that. And I remember that whole year just being like, okay, well we'll just wait for the next one, wait for the next one, we'll wait for the next one."
Caroll shares that her agents were furious when she started declining roles. She, however, states that as a Christian, she desires to please God. Carroll says that she hung up the phone, crawled into the bathroom, and cried out to God for help whenever she struggled.
Hence, Carroll took very limited roles during her teenage years. She accepted the roles that made her feel comfortable. She also struggled with her agent and had to change her agency three times as she was getting similar roles that went against her morals. During those times, her handful of roles included the short series Shit Italian Moms Say (2012), Morgan Freeman's The Magic of Belle Isle (2012), the TV series Scandal (2014), the TV movie Blink (2013), and the film Zero Tolerance (2017).
Eventually, Carroll was ready to quit acting and was about to call her agent. But then she received a calling from the God Bless the Broken Road (2018) crew and took the role.
After that, she acted in another blockbuster movie, I Can Only Imagine (2018), which changed her mind about quitting.
She Played Shannon In The Biopic 'I Can Only Imagine'
I Can Only Imagine, which she starred in in 2018, tells how Christian Rock band MercyMe's Bart Millard was inspired to write its chart-topping song 'I Can Only Imagine' by learning about faith and forgiveness. The film is based on the relationship between MercyMe member Bart Millard and his violent father. 
Shannon, Bart's adolescent love (and eventual wife), is played by Madeline Carroll and Carroll says the movie was a dream come true for her. "I feel like the whole film has this peace about it that is so wonderful. I had the best time. I couldn't have asked for a better set to be on, especially from having taken a break for so long to come back and do a film was really so special and beautiful for me."
Two months before she earned the part in the film, she had planned to quit acting. She didn't believe God intended for her to work in the industry. She was ready to quit acting, but a text message from Harold Cronk, the director of the God's Not Dead films—who remembered her from a year ago when she came in for an audition—changed her mind. The director asked if she wanted to participate in his next faith-based film. "I was ready to walk away, went into my bathroom, had this whole meltdown and was like "Lord, I don't understand, this is all I know, this is all I've been doing, this is my dream, I said "If this isn't what you want of me anymore, then just let me know, I'm ready to walk away. Literally the next day I got a text message from a director asking me to be in his next faith-based film and I cried so hard. and I told that director that he was being used to answer my prayers," she shares. 
After she met the creators of I Can Only Imagine, Carroll found her interest in acting and faith realigned. She said, "The first people [Erwin Brothers] I had ever come in contact with that … wanted to do what I wanted to do. It is so rare… It's time for Hollywood to wake up! There are people out there like me, like you, that want to do something for His glory."
Subsequently, in 2019 she did a short drama, Then & Now (2019). The following year, she appeared in I Still Believe (2020).
She Starred As A Horse's Companion In 'Pistachio'
Carroll starred as Lily Davidson in the 2018 movie Pistachio, a.k.a. Destined to Ride, an adventure and drama amalgam. The film premises on the friendship of Lily and the horse Pistachio. Lily was dreading what the summer had in store for her until she met and established an enduring connection with a young horse called Pistachio. The movie's main takeaway is to expect the unexpected.
She Co-produced The 2020 Biopic 'I Still Believe'
Carroll was the co-producer of the 2020 biopic movie, I Still Believe. She also co-wrote the screenplay for the movie alongside Jon Erwin and Jon Gunn. 
I Still Believe depicts actor K.J. Apa's portrayal of Christian music artist Jeremy Camp and his journey of love and grief with an emphasis on the hope that he found along the way. The movie was awarded the 'Inspirational Film of the Year 2020' in the Dove Awards.
In a promotional interview for the movie, she said, "The biggest thing I can say is, God is so faithful. He is so faithful to our dreams. That was something I had desired for a little while, but I never knew how it was going to happen or how I was going to get there. Each step I took, the Lord literally just made the path clear before me."
She Executive Produced And Played Lynn In The Biopic 'Beautifully Flawed'
Beautifully Flawed, a biopic and drama hybrid, is presently in post-production as of April 2022 as per IMDb. The series's plotline revolves around the protagonist Shari, played by Sophia Ntovas. The narrative opens in Hollywood, where Shari and her family have arrived to pursue her childhood aspiration of becoming a superstar and furthermore, establish a new life. People around her, on the other hand, believe she is too old to pursue her ambitions now and that her history is too tumultuous to truly realize the dream. However, soon after her arrival, she gets an opportunity for her first-ever role in an abortion-related film, but her assent to the role designates a flashback of her sad history, including murder, addiction, abuse, and her hidden secrets.
Carroll plays the role of Lynn on Beautifully Flawed. Lynn is a stripper, who though portrays a harsh appearance, has a soft heart. In the series, she watches after Shari as if she were her younger sister. Lynn has had a difficult and terrible past, and despite being a stripper, she is uninterested in it. She has no desire to be at a bar having a good time.
She Is An Award-Winning Actress
In 2009, Carroll was nominated for the 'Young Artist Award' for 'Best Performance in a Feature Film: Leading Young Actress' for her role in Swing Vote. In 2019, she won an accumulative award with the cast of Then & Now (2019) at Madrid International Film Festival for 'Best Short Comedy.' The movie also earned her the 'Best Short Film by Women' at the Burbank International Film Festival.  
Did You Know?
Carroll is smitten with Leonardo Di Caprio. Additionally, her dream role is to become a marvel superhero. She has a generous personality. She has a warm and kind demeanor. She enjoys giving back to others and credits Hollywood for teaching her how to be grounded and helpful.