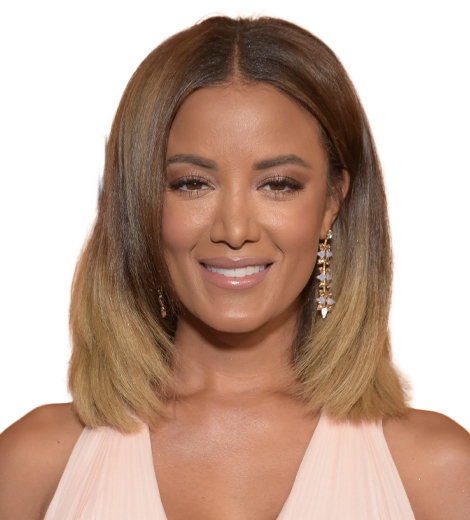 Quick Wiki
Full Name

Heather Hemmens

Occupation

Actress, Director, Producer

Nationality

American

Birthplace

Maine, USA

Birth Date

Jul 10, 1988

Age

35 Years, 4 Months
Quotes
"Whether you're from a different town, or a different country, we're all seeking the same thing, and I think it's about having compassion for one another, knowing that we're all on the same journey."
"I've always looked beyond being strictly an actress because of the type of career I hope to have. I always want to have a lot on my plate, because I love multitasking."
Cast of series 'Hellcats,' 'Roswell, New Mexico,' 'Dad Stop Embarrassing Me!'
Heather Hemmens | Biography
Hemmens has worked as the Director and Producer of the short movies 'Perils of an Active Mind,' and 'Designated,' in 2010
The CW's sitcom drama 'Hellcats,' aired between 2010 and 2011, was about competitive college cheerleading, a story based on journalist Kate Torgovnick's book titled 'Cheer: Inside the Secret World of College Cheerleaders.' Hemmens was cast as Alice Verdura in the series. Though the show received mixed reviews, Hemmens' performance was critically acclaimed, with many referring to her as the show's breakout star. She also directed the tenth episode of the series.
---
Heather Hemmens is an American actress known for her role in The CW series 'Hellcats' and Netflix sitcom 'Dad Stop Embarrassing Me!'
Who Is Heather Hemmens?
Heather Hemmens is an American actress, director, and producer. She is well recognized for her performance in The CW series Hellcats in the role of Alice Verdura. Most recently, she played Stacy Collins in the Netflix sitcom Dad Stop Embarrassing Me! and Maria DeLuca in The CW's Roswell, New Mexico.
Hemmens' other acting credits include television shows like Yellowstone, The Vampire Diaries, and Love, Take Two. As a film director and producer, Hemmens has worked on short movies like Perils of an Active Mind and Designated, both released in 2010.
Early Life & Parents
Heather Hemmens was born on 10 July 1988 in Waldo, Maine. She was born to a Costa Rican Latino mother and an African-American English (AAE) father. Hemmens, however, prefers to identify herself as a Latino despite her father's AAE heritage.
"Being Latina represents a lot for me. I love to dance and eat. I have a little bit of sass," Hemmens told Portland Monthly in 2010 about her ethnicity. Besides, she introduced her father as a hippie in an interview with Hollywood Life in 2010.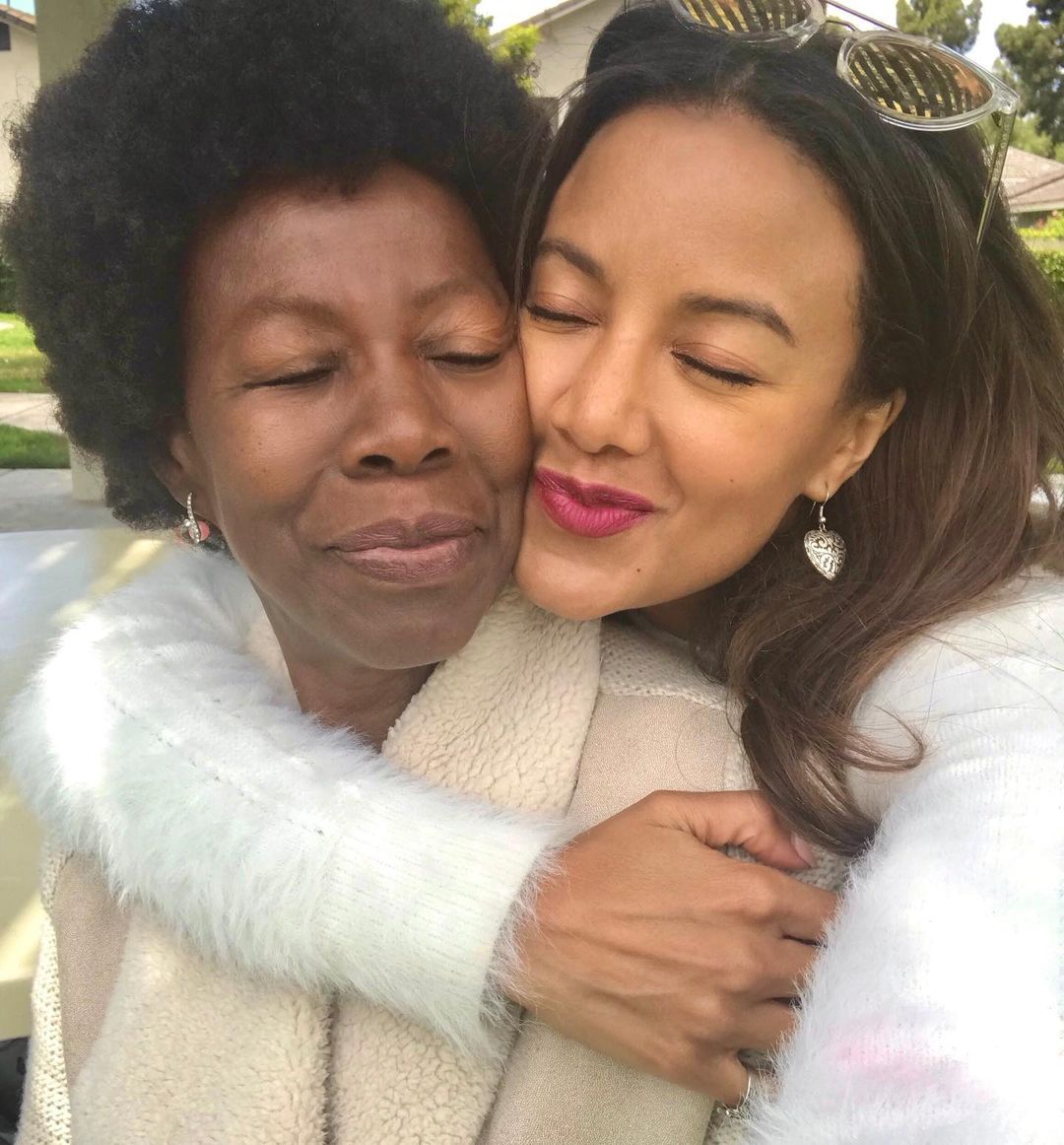 Hemmens grew up in the rural setting of Waldo as the youngest sibling of her two elder brothers and an elder sister. She went to Mount View High School in Thorndike, Maine, for her first two years of high school before transferring to Walnut Hill School for the Arts in Boston for her final two years. 
Both of her brothers are musicians, and Hemmens was also interested in music from a young age. After graduating from high school, she joined a band on Bourbon Street in New Orleans. Later, she moved to Los Angeles to pursue an acting career. Hemmens holds a black belt in martial arts and has completed weapons training.
Growing up in a remote area, her family had no access to electricity. Her family had to rely on wood stoves and fireplaces for cooking. Moreover, when Hemmens started appearing on TV, her parents would visit their friend's house to watch her on-screen.
Career
During her initial acting days, Hemmens played minor roles in the movies like Pop Rocks (2004), The Dukes of Hazzard (2005), and Glory Road (2006). She made her television debut in an episode of CSI: NY in 2006 as Paris Brooks. The following year, she appeared in a single episode of CSI: Miami and Without a Trace.
Between 2008 and 2009, she acted in films, The Candy Shop and Road to the Altar before trying her hands behind the camera. In 2010, Hemmens directed and produced two short films, Perils of an Active Mind and Designated.
Hemmens was also featured in notable television shows like The Haves and the Have Nots as Darci (2 episodes in 2013), Grey's Anatomy as Sasha (2 episodes in 2013), The Vampire Diaries as Maggie James (1 episode in 2014), Yellowstone as Melody Prescott (3 episodes in 2018), If Loving You Is Wrong as Marcie Holmes (89 episodes between 2014 and 2019) and Roswell, New Mexico as Maria DeLuca (35 episodes between 2019 and 2021). 
Hemmens' movie credits include Complicity (2013), Rise of the Zombies (2012), Love, Take Two (2019), and a music video 3 Musketeers (2011).
Inspiration 
Hemmens refers to Debbie Allen, an American actress, dancer, choreographer, singer-songwriter, director, and producer as her inspiration for directing. She met Allen while directing the tenth episode of Hellcats, a sitcom in which Hemmens appeared. Then, Hemmens hid behind the monitor as a novice director, studying Allen's skills and unique camera works while she worked on the scenes. 
As Allen had a phenomenal sight of details and the dance routines, owing to her background as a choreographer, unique lighting ideas, and overhead shots, Hemmens grew fond of her skills.
'Hellcats'
Hellcats is a sitcom drama that aired on The CW from September 2010 to May 2011. The comedy-drama about competitive college cheerleading, story based on journalist Kate Torgovnick's book titled 'Cheer: Inside the Secret World of College Cheerleaders.'
The series follows the lives of college cheerleaders, particularly Marti Perkins (played by Aly Michalka), a pre-law student who must join the Hellcats cheerleading team to receive the athletic scholarship in Lancer University. 
Her character 
In 2010, Hemmens was cast as Alice Verdura in Hellcats. Though the show received mixed reviews, Hemmens' performance was critically acclaimed, with many referring to her as the show's breakout star. She also directed the tenth episode of the series.
Alice is a narcissist who wants to get back on the cheerleading team after being sidelined for the season due to an injury. As a result, she resorts to drug use throughout the show to disguise her discomfort and persuade the coach to prove she is fit to return to the squad.
Hemmens shared the screen alongside artists like Ashley Tisdale, Matt Barr, Robbie Jones, Gail O'Grady, and Sharon Leal. In 2011, the show was terminated after one season. 
'Dad Stop Embarrassing Me!'
Dad Stop Embarrassing Me! is a Netflix comedy series created by Jamie Foxx and Jim Patterson. It premiered on 14 April 2021. Netflix terminated the show after a single season in June 2021. The story revolves around a single dad, a cosmetics brand entrepreneur (played by Jamie Foxx), who finds out about fatherhood on the spur of the moment when his strong-willed teen daughter (played by Kyla-Drew) comes home with him. 
Hemmens portrayed the role of Stacy Collins, Brian's colleague at BAY Cosmetics. She appeared in six episodes of the sitcom. 
'Love, Take Two'
Hemmens starred as Lily in the 2019 movie, Love, Take Two. The storyline premises the protagonist Lily as she launches a successful wedding reality show. But her good times get shattered when her ex-boyfriend Scott (played by Cornelius Smith Jr) appears as the groom-to-be on the show. For a happy ending, Lily has to go back to her past.
'Yellowstone'
In 2018, Hemmens stepped into the role of Melody Prescott on the first season of Yellowstone. Yellowstone chronicles the Dutton family, headed by John Dutton (Kevin Costner), who owned the biggest interconnected ranch of the US in Montana that constantly remained threatened by people who resided on its borders.
The character Melody was an assistant to Dan Jenkins (Danny Huston), a real estate developer in the series. When Jenkins traveled to Montana to do some real estate development, he gets into a fight with the Dutton family. As a result of the opposition, Jenkins attempts to acquire part of the Dutton land. Melody steps on to the situation to aid Jenkins. 
Melody made her appearance in just three episodes of the debuting season of Yellowstone.
'Roswell, New Mexico'
Roswell, New Mexico (2020-2021), stars Hemmens as Maria Deluca, a series regular. The show revolves around alien experiences and is set in a community where aliens with extraterrestrial powers dwell among humans in secret. However, a violent incident exposes their presence to the human world. The series has been renewed for a fourth season, scheduled to premiere in 2022.
In a 2019 interview with Brief Take, Hemmens said that the setting of Roswell in the series and her native hometown Waldo, Maine were comparably rural locations. She also stated that she had been a believer in aliens and thus became excited to be a part of Roswell, New Mexico, which featured aliens. In the same interview, Hemmens described her character as a feisty one. She anticipated a proper use of her real-life Korean martial art talent, Kukkiwon, in the coming episodes of the series.
Besides starring, Hemmens directed an episode of the third season of the series. "I have been wanting to get behind the camera for years now,' Hemmens told Hollywood Life in 2021. "I started directing short films about 11 years ago, and I've been shadowing all the directors that we've had on Roswell. I have been working very hard for this moment, so it was epic. I enjoyed every second of it, and I learned a lot," she added.
Hallmark Movie
Christmas in My Heart, a Hallmark film starring Hemmens as Beth, a concert violinist, will be released on 23 October 2021. She'll be cast alongside Luke Macfarlane, who has had a long history with Hallmark.
The plot follows Beth as she travels to her birthplace, mourning her mother's death, who was a music teacher there. Along the way, she meets Katie (Maria Nash), a violinist and the daughter of country music legend Sean Grant (Macfarlane), who has been leading a very quiet living since his wife's death.
Ruthie (Ralph), Sean's mother-in-law, wants him to leave behind the grief and move on with his life, but Sean could not. Ever since his wife's death, Sean suffered to gather inspiration to make music. However, Beth and Sean, both mourning over the death of their near ones, soon discover the healing power of music and friendship, especially at Christmas time.
The realization starts with Katie devising a clever scheme to persuade her father, Sean, to employ Beth as her teacher. Sean agrees to it despite his doubts about the usefulness of formal music teaching. Beth and Katie bond over their shared love of classical music as their lessons advance. Though Beth and Sean sometimes have disagreements, all the characters realize the healing property of music and friendship by the end of the movie.
Who Is Heather Hemmens Dating?
Hemmens previously dated Hellcats co-star Matt Barr. In 2011, a video filmed by paparazzi was posted on the YouTube channel PopcandiesTV, revealing their relationship status. In the video, the actress was seen kissing Barr on the neck in public, and receiving another intimate kiss from him, before they left in their cars. 
After that, the two began to appear together for events, including the 2012 'Daytime Emmy Awards,' and the 2013 'Kentucky Derby Award.' The duo, however, never revealed their connection in the media during their relationship phase. Some sources claim that they have now parted ways.
Did You Know?
Hemmens is 5 feet 4 inches (1.65 m) tall.