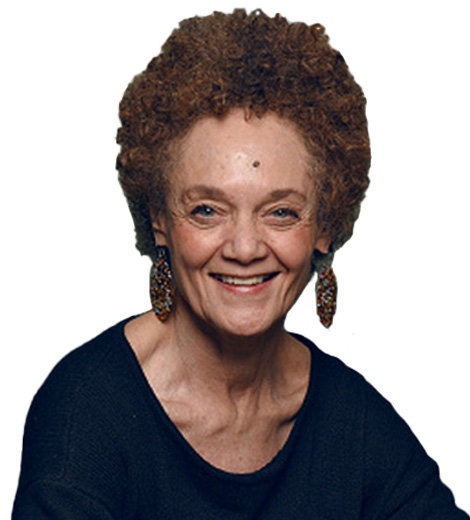 Quick Wiki
Full Name

Kathleen Neal Cleaver

Occupation

Law Professor, Black Rights Activist

Nationality

American

Birthplace

Dallas, Texas, U.S.

Birth Date

May 13, 1945

Age

78 Years, 4 Months

Nickname

Kathleen Cleaver

Ethnicity

African-American

Zodiac Sign

Taurus

Political Affiliation

Revolutionary People's Communication Network & BPP

Mother

Juette-Johnson-Neal

Father

Ernest Neal

Mother's Occupation

Held a Master's Degree in Mathematics

Father's Occupation

Sociology Professor at Wiley College later joined the US Foreign Service

University

Yale University (1984 & 1989 Graduate)

Education

History (1984) & Law (1989) Degrees

Relationship Status

Divorced

Husband

Eldridge Cleaver

Wedding Date

1967

Associated Educational Institutions

Oberlin College and Barnard College
Quotes
"People have been murdered for less than what the Black Panthers did, so the question was for us: 'Do you want to live on your knees or die on your feet?'"
"Everyone I knew in SNCC had to have experiences where they were frightened. The non-violence phase was petering out. It came down to the intensity of your commitment to achieving your goal of achieving Black Power, and making sure that we became independent of all this racism and violence. You knew you might get killed, but also you knew they couldn't kill everybody. So it was that collective feeling. The Panthers didn't have a religious perspective, so it wasn't like we were committed to the policy of nonviolence and would pray and do all this. It was more people who had been in the military or prison, so they were tough, or women who take risks, because it mattered. The Panthers were among the first generation to go to college and there was the anticipation that the world would be a different place. We were gonna make it a different place. Because so many of us were committed to this, it helped us not be frightened. People were killed, though. It's not like it was a walk in the park. We saw people killed or almost killed. I remember there was a shooting right outside the Panther office, and I had just left two minutes before. It was risky. Remember how at 18 you felt invulnerable? I was 22. We were committed, passionate, young and willing to take risks. We loved Huey and loved the Black Panthers and felt like it was a very healthy response to exploitation and oppression. No one had seen that before. But I was blessed. I have no arrest record and have no bullet shots in me."
Influential Black Rights Activist
Kathleen Cleaver | Biography 2021
Former Black Panther Party Member
The Black Panther Paty movement aimed to challenge the stereotypical notion of black people as vulnerable groups. After meeting the party's minister of information in 1967, Eldridge Cleaver, Kathleen joined the BPP and started working as the party's communication secretary. 
---
Kathleen Neal Cleaver is an American professor of law known for her activism for the Black Power Movement of America. 
Who is Kathleen Neal Cleaver?
Kathleen was a strong voice in the Black Power movement. She was a member of the Student Nonviolent Coordinating Committee (SNCC) and the Black Panther Party (BPP).
She started her journey as a black rights activist after leaving Bernard College and joining the SNCC movement in New York in 1966 in a secretarial position.
While organizing one of the party's conferences, she met Eldridge Cleaver, the then minister of information (BPP). She fell in love with Eldridge and moved to California to work with him at the BPP.
They both were dedicated to the Black Power Movement and believed that they were fighting against racial discrimination in America. They got married in 1967, and a couple of months following their marriage, Eldridge was accused of attempted murder after a fellow party member was killed in a police ambush organized by Eldridge. Soon after the incident, Eldridge fleed the country as a fugitive. Kathleen soon joined him and reunited in Algeria.
In Algeria, they worked as international representatives of BPP and also visited North Korea. But Eldridge's relationship with the BPP eventually fell out because of the struggle for power between him and co-founder Huey Newton. The FBI also tried to play into their division and further created a rift between the two. 
Eventually, Eldridge and Kathleen were exiled from the party. Then, they founded Revolutionary People's Communication Network in Algeria, and Kathleen returned to New York with her children to promote the organization.
But the Cleavers officially returned to America in 1975 after 12 years of exile. Two years prior, she had moved to France, and the country provided her with legal residency a year later. After making it to the US, Kathleen eventually went to study law at Yale before starting teaching and practicing. After that, she left Eldridge, and they officially divorced in 1987. She then published revolutionary writings on the views of the Black Power Movement, BPP, and racial discrimination against the black community. She is now regarded as one of the most influential civil rights activists in the country.
Is Kathleen Cleaver White?
Kathleen Cleaver is a Black lawyer, educator, activist, and writer born Kathleen Neal on 13 May 1945, in Dallas, Texas, USA. Ernest Neal, her father, was a Wiley College sociology professor and Juette-Johnson-Neal, her mother, had a master's degree in mathematics.
Neal's father got a job as the Director of the Rural Life Council at Tuskegee University in Alabama when she was a child. So, she partly grew up in Alabama after her family relocated. Six years later, her father joined the United States Foreign Service because of which the family later relocated to different countries from time to time. They lived in other parts of the world, such as India, the Philippines, Liberia, and Sierra Leone. But after Kathleen's brother died of leukemia, the family moved back to the United States.
The family eventually settled in Pennsylvania, where Cleaver attended a Quaker boarding school and graduated with honors in 1963. She then went to Oberlin College and Barnard College, finally leaving Barnard in 1966 for the SNCC.
Career
Cleaver moved to New York in 1966 to work in a secretarial position at the Student Nonviolent Coordinating Committee (SNCC). During the 1960s, the SNCC was the primary medium for student involvement in the civil rights movement in the United States. 
At the time, she advocated against the racial segregation intact in American society. She believed that the Civil Rights Act of 1964 and Voting Rights Act of 1965 had failed to solve the issue of inequalities. In retrospect, she said that the failure to implement the rights of black people drove her to participate in the movement. "The government that was interested in encouraging the end of restrictions on voting and education on the basis of the race didn't do very much on the level of changing basic attitudes. So where you have a cessation of the implementation by law of racist practices, you really have never seen any major effort on the part of the government or the larger institutions to transform attitudes," she said.
Then in 1967, she was in charge of arranging a student conference at Fisk University. There, she met the speaker of the conference Eldridge Cleaver. He was the minister of information for the Black Panther Party in California.
Black Panther Party
The Black Panther Party for Self-Defense (BPP) was founded in Oakland, California, in October 1966; the original goal of the party was to monitor African American neighborhoods to protect residents from police abuse. It was formed as a revolutionary group with an anti-police brutality philosophy based on Black nationalism, socialism, and armed self-defense. 
With SNCC, BPP served a similar purpose; they advocated for Black Power Movement. The movement aimed to challenge the stereotypical notion of black people as vulnerable groups. After meeting Eldridge in 1967, Kathleen joined the BPP and started working as the party's communication secretary. 
She decided to work for the party after believing that the power struggle movement was required to end racial discrimination. "What attracted me was the fact that they were so clear. They had very clearly delineated goals. It was a revolutionary movement. We weren't trying to get the right to vote. We weren't trying to get citizenship. We saw ourselves essentially as putting an end to domestic colonialism."
In an interview with PBS, she said that when she was in SNCC, she came across the Black Panther Party. She became associated with the Student Nonviolent Coordinating Committee while articulating its position on black power. 
Cleaver was a student in New York at the time and began working in the New York office. She said, "The Black Power Movement challenged all preconceived notions about black people's inability to determine their own fate. It was essentially a nationalistic self-determinationist stance."
She continued and explained what she found appealing about the Black Panther Party: "And what appealed to me about the Black Panther Party was that it took that position of self-determination and articulated it in a local community structure, had a program, had a platform and an implementation through the statement of how blacks should exercise community control over education, housing, business, military service."
When asked about why the Panthers-SNCC coalition fell apart, she stated, "I think it was totally misunderstood on both sides, what was intended. When Stokely Carmichael was drafted by Huey Newton in May of 1967 as a member of the Black Panther Party, he was very proud of it. He went around showing his scroll."
Cleaver added that a central committee made decisions at SNCC. Stokely Carmichael was becoming a much more public, and well-known figure than anyone else in the SNCC had ever been. As a result, there was a lot of disagreement in SNCC about how they made conclusions.
Cleaver quotes, "The Black Panther Party had a very small, tight central committee, and decisions were made by consensus. And the consensus in the Black Panther Party was that SNCC should be merged into the Black Panther Party. This was not discussed with SNCC."
She went on and said, "So when James Foreman was drafted as minister of foreign affairs and Rap Brown as minister of justice and Stokely Carmichael as prime minister, this was not something that had been ratified or discussed by the leadership structure of SNCC. And so the failure to understand the two organizational differences plus some intervention on the part of police agents that made sure it collapsed, led to the disintegration of it."
Marriage
Her involvement in the party prompted her to plan and work on numerous campaigns. In addition, she delivered speeches on behalf of the party at several rallies. Eldridge and Kathleen got married on 26 December 1967. And because of their membership in the Black Panther Party, the Cleavers were constantly scrutinized and frequently subjected to police intimidation. 
Later, Eldridge staged an ambush in 1968 when their home was raided, in which two Oakland police officers were injured and Panther member Bobby Hutton died. After the clash, Eldridge was accused of attempted murder, then, upon bail, he flew out of the country, first to Cuba and then to Algeria.
Exile
Kathleen reunited with Eldridge in Algeria. Algeria, then a socialist third-world country, had requested the Panthers to establish an embassy of the party because it had no diplomatic relations with the United States. The party operations in the country became the international arm of the movement, run by the Cleavers. When they were in Algeria, they were contacted by North Korea.
Two years later to that contact, the Cleavers went to North Korea and stayed there for some time. Kathleen found the country very clean, very quiet, and like Stalinist Switzerland: high up in the hills. Kathleen later shared that the idea of anti-imperialism was supported and encouraged by the self-reliant economy of North Korea.
Husband's Feud With Huey Newton
Eldridge eventually had a falling out with BPP co-founder Huey Newton during their time abroad. It was a power struggle between the two leaders; the former wanted a more direct (even violent) approach to solve inequalities. On the other hand, the latter focused more on community outreach and survival programs. As a result, the Cleavers were eventually expelled from the party in 1971. They later founded a new organization known as the Revolutionary People's Communication Network in Algeria.
Kathleen later returned to New York to promote the group, but then in 1973, she went to Paris. The French government granted the Cleavers legal status the following year, in 1974. However, after living in exile for over 12 years, the Cleavers officially returned to the United States in 1975.
Law and Other works
Kathleen received a scholarship at Yale University and earned a history degree with honors in 1984. She divorced Eldridge in 1987 and went on to Yale Law School to receive her law degree in 1989. Eldridge would later die in 1998 at the age of 62.
She later worked as an associate at Cravath, Swaine, and Moore in New York before teaching law at Emory University in 1992 and then at the Benjamin N. Cardozo School of Law. She then went on to work as a senior professor in Yale's African American Studies Department and worked as a legal clerk for the United States Court of Appeals of the Third Circuit.
Her works have appeared in Ramparts, The Black Panther, The Village Voice, The Boston Globe, and Transition, among other platforms. In addition, she has contributed scholarly studies to the books such as' Critical Race Feminism,' 'Critical White Studies,' 'The Promise of Multiculturalism,' and 'The Black Panther Party Reconsidered.'
Further, she has co-edited the essay collection' Liberation, Imagination, and the Black Panther Party' with George Katsificas, humanities professor at Wentworth Institute of Technology. Routledge published the collection in 2001.
In 2006, she contributed to a collection of writings by Eldridge Cleaver, 'Target Zero: A Life in Writing' published by Palgrave.
Also Read About - Lidya Jewett - Movies & TV Shows, Parents, Bio 
Personal Life
After meeting Eldridge in 1967, they got married in the December of that year. The couple shares two children.
Neal-Cleaver gave birth to their first child, son Maceo, in Algeria. Then on this visit to North Korea, they had another child, daughter Joju Younghi, named by then-North Korean leader Kim Il-Sung's wife.
The pair separated in 1981 and divorced in 1987. It was Kathleen who filed for divorce. Later, she spoke to SFWeekly and implied that she left him because of his "maniac-depressive" personality that brought instability and lots of troubles in their lives even after they had a routine lifestyle after moving to California. 
She said:
"We went off in different directions. After we came back from living in Algeria with our two children in 1975, we settled in the Bay Area as a family. He had to go to trial, and between returning to the US and getting out on bail, he had become a Born Again Christian. I'm from the South, so that didn't impress me, because I knew a whole bunch of people who were born again. But I had decided that I wanted to go to law school, after seeing [Black Panther attorney] Charles Garry and what he did. I hadn't finished college, so I decided that I wanted to go back, but I was having a difficult time as Eldridge's personality was undergoing a kind of change. He had a condition that I had never heard of called manic-depressive.

When he and I were first married, he was mostly manic and maybe a little depressed, but I didn't pick it up that it was depression. He was very manic and excited, but we were in a lot of dangerous situations, so maybe there were a lot of things I didn't notice. But when we came back to California and settled in and had a routine life and lived in the suburbs and our children went to school, he was still acting really strange. All those conditions that could have provoked all that anxiety are gone but his behavior is the same.

Then I realized there was something cyclical about it, that certain times he would behave a certain way — that I was experiencing life with someone who was manic-depressive. But we didn't have a name for it, so it was very confusing and demoralizing. I wanted to go back to college, so I was applying to colleges all over the East Coast, and I was accepted at Yale."
The Cleavers and Black Panther's struggle and journey in raising voices against segregation and discrimination have been malformed into movies and documentaries in the course of history. 
A variety show-documentary Mr. Soul was produced, which incorporated the influence of the Black Power Movement, followed by the movie Judas and the Black Messiah (2021), played by Daniel Kaluuya, LaKeith Stanfield, and Jesse Plemons, is based on Black Panther: it has been nominated for six 'Academy Awards.'
Cleaver's Explanation of the Beauty of Natural Hair
In a 1968 video clip, Cleaver explains the beauty of natural hair while wearing her soft brown hair in a halo-like Afro. Wearing one's hair natural and refusing to chemically alter Afro-textured hair was a powerful rejection of racist beauty ideals at the time and a radical form of self-love.
However, black women's hair is still a political battleground many years later. Cleaver says in the video that back then, black women "were told that only white people were beautiful—that only straight hair, light eyes, light skin was beautiful. And so black women would try everything they could, straighten their hair, lighten their skin, to look as much like white women."
Young schoolgirls in South Africa and around the world have been affected by the exclusion for daring to wear their hair natural, and employers have pushed policies that suggest natural hair is not neat or appropriate for the workplace. 
According to market research firm Mintel, the market for "weaves, extensions, wigs, independent beauty supply stores, distributors, e-commerce, styling tools and appliances" was expected to reach half a trillion dollars.
Cleaver's words and the messages of the 1960s and 1970s black cultural revolution are still relevant today. And once again, the natural hair movement is gaining traction worldwide. This trend coincided with a 37% drop in relaxer sales in the United States from 2012 to 2017.
Black women stopped purchasing relaxers and began to embrace another beauty aspiration: a romantic image of natural hair. In the United States, sales of styling marketed for black hair increased by a quarter, partly owing to the natural hair movement.