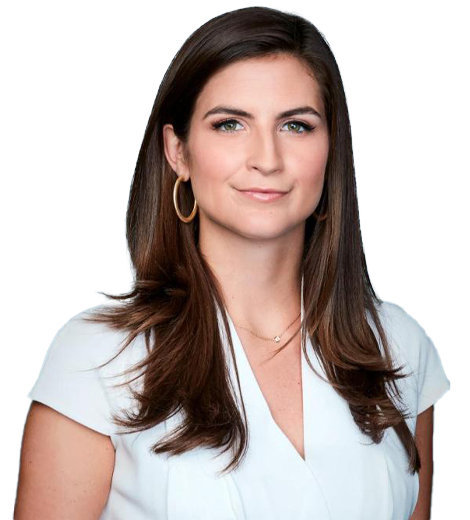 Quick Wiki
Full Name

Kaitlan Collins

Occupation

Journalist, CNN's Chief White House Correspondent

Nationality

American

Birthplace

Prattville, Alabama, USA

Birth Date

Apr 07, 1992

Age

31 Years, 5 Months

Father

Jeff Collins

Father's Occupation

senior mortgage banker

High School

Prattville High School

University

University of Alabama

Education

graduated in Journalism and Political Science

Boyfriend

Will Douglas

Husband

not married

Height

5 feet 6 inches

Net Worth

Undisclosed

Siblings

Brayden Collins, Cole Collins, Lena Collins
CNN's Chief White House Correspondent
Kaitlan Collins | Biography
Previously, she served as a White House correspondent at The Daily Caller (2014–2017)
On 25 July 2018, Collins made headlines when the White House banned her from the President's event after she asked President Trump at an Oval Office about Russian President Vladimir Putin and the President's former attorney Michael Cohen, called her questions inappropriate for that venue.
---
Kaitlan Collins is an American journalist who is currently serving as CNN's Chief White House Correspondent based in Washington. 
Who Is Kaitlan Collins?
Born in Alabama, Kaitlan Collins began her journalism career at The Daily Caller as an entertainment reporter in 2014. Her beat unexpectedly turned to politics after she covered the 2016 United States presidential election, leading her to become the White House Correspondent for The Daily Caller in January 2017. After joining CNN in June 2017, she broke several stories on the Trump White House, including significant staff departures and consequential policy decisions. 
Collins also has a sizeable social media following, with over 236k followers on Instagram and over 12 million followers on Twitter as of November 2021.
Age and Early Life
Kaitlan Collins was born on 7 April 1992 in Prattville, Alabama, USA. She is 29 years old as of 2021.
Her father, Jeff Collins, is a senior mortgage banker in Alabama. She had an apolitical upbringing since her family mostly used to watch local news programs. "I think the most national news show that we watched was The Today Show," she recounted in an interview. 
She attended Prattville High School and went to the University of Alabama. At first, she chose to major in Chemistry, blindly following the footsteps of her sister. "I really struggled at the beginning," she confesses. After realizing that science was not her forte, she decided to give journalism the old college try. "I've always been a big reader, I like to write, maybe I should try my hand at this," she recalls her thoughts at the time.
Then she graduated in Journalism and Political Science from the same university in 2014.
Internship and Professional Career at The Daily Caller
After earning her BA degree, Collins moved to Washington DC and began her journalism career in 2014. She joined an eight-week internship at the news and entertainment website The Daily Caller. In addition, Collins worked for the entertainment section of the website. "I didn't even know what The Daily Caller was," she admits. "But I needed a job… and you have to start somewhere."
In June 2014, she was hired by the website as an entertainment reporter. Her coverage turned to politics unexpectedly when she covered the 2016 presidential election for the website. Despite the unexpected circumstances of her new responsibility, she accepted the challenge. 
"I think one of the key aspects of being a good reporter, apart from knowing where the story is and what the news is, is knowing where your skills are best fit, and for me, that was Trump," she says. 
She was entirely fascinated when she set foot inside the White House Briefing Room for the first time. She found herself fantasizing about the days when she would be among the reporters who would be able to raise her hand from the first row to ask questions. Her dream turned into reality when The Daily Caller named her White House correspondent in January 2017.
"The day [Donald Trump] was inaugurated was my first day covering the White House, and it was obviously an adventure that started that day," she recalls. 
She knew her journey would be difficult and unpleasant. "People who worked in the Trump White House were incredibly manipulative and would straight up lie to you, so you had to filter through that," she explains. "Then there were the personal attacks, where it wasn't just the standard fare of an administration thinking they hadn't been treated fairly, and it got incredibly personal, which, in my opinion, it never should."
Also Read About - Richard Quest - CNN, Partner, Net Worth, Bio
CNN
Eventually, Collins' hard work was noticed as CNN invited her on several occasions as a guest. She felt very grateful for that but didn't care much about it initially. However, when she met CNN's President Jeff Zucker at a White House Correspondents event, she realized the prospect of working at CNN. After that meeting and some interviews, CNN hired her on 15 June 2017. As such, her career progressed from working at a website to broadcasting on-air for CNN.
"I had no experience being on television," Collins said in an interview. "I didn't know how to put the mic on. I didn't know ear pieces. All these things look so easy, but it's so much more complicated." 
Later, she overcame even greater challenges, i.e., the White House ban, and equipped her journalistic skills to face a complex interviewee like Trump. 
"He wants to intimidate and bully [the press] so you don't ask him what he doesn't want to get asked about," she maintained. "You have to remember to focus on the question and get an answer. [The ban] really prepared me for that," she added.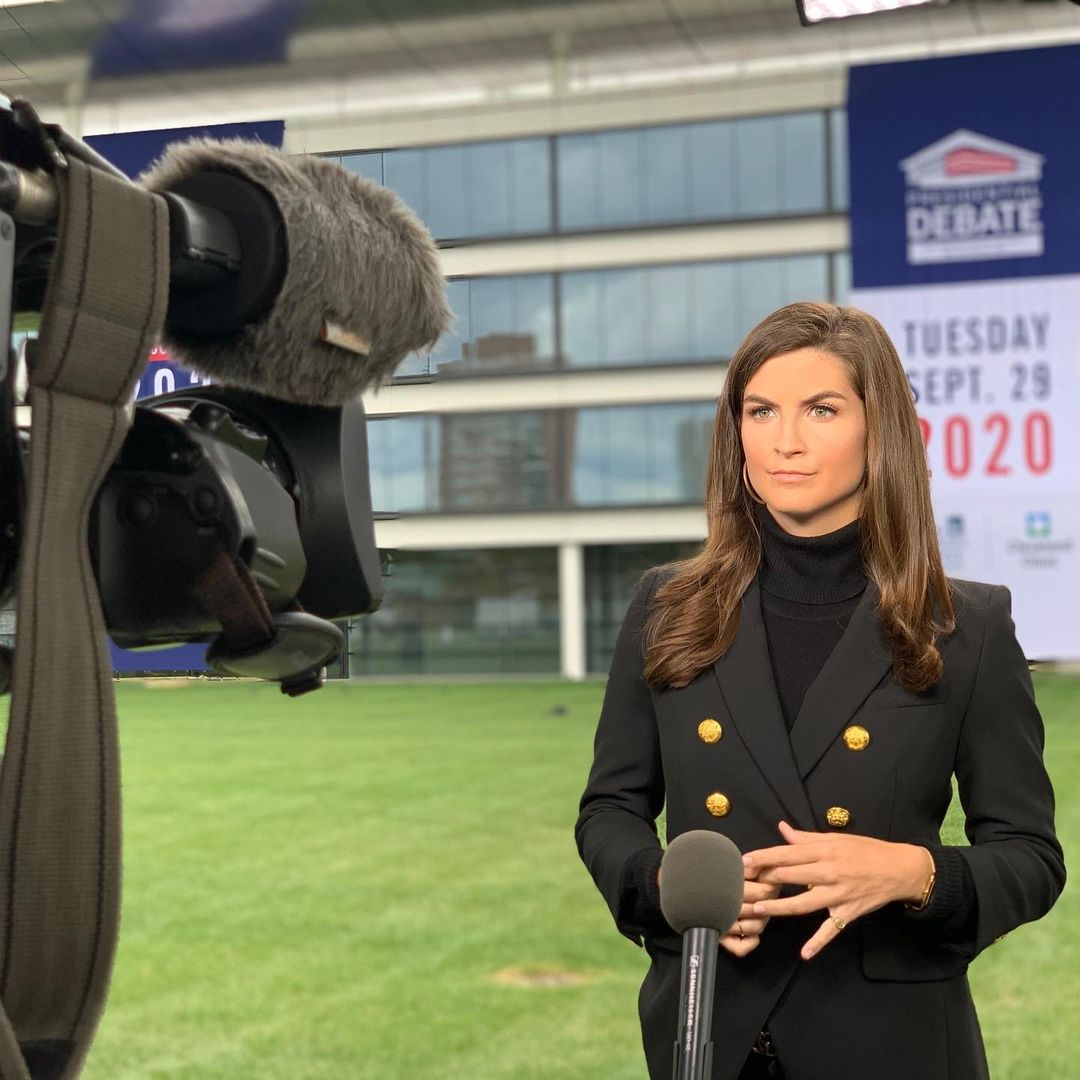 In January 2021, CNN promoted Collins to chief White House correspondent for the incoming Biden Administration and became the youngest chief White House correspondent in CNN's history at age 28.
On 16 June 2021, US President Joe Biden addressed a question from Collins at his press conference following his Geneva meeting with Vladimir Putin about his confidence in Putin changing his conduct as he continues to deny cyber attacks and repression of political opposition. President Biden stated this was a misrepresentation of his remarks. Instead, he suggested Russia's behavior would change if the rest of the world reacted negatively to them, lowering their global position. Shortly after the conversation, President Biden apologized to Collins by stepping over to a gathering of reporters on the tarmac and saying he owed her "an apology."
Ban from White House
On 25 July 2018, CNN reporter Collins made headlines when the White House banned her from the President's event after she asked President Trump at an Oval Office about Russian President Vladimir Putin and the President's former attorney Michael Cohen, called her questions inappropriate for that venue.
She reacted by saying, "You're banning me from an event because you didn't like the questions I asked."
Later, CNN, other networks, and the White House Correspondents Association all supported Collins by protesting the White House's retaliatory action against Collins. 
Awards and Recognition
Collins was listed in the '50 Most Influential People in News Media' by Mediaite for three years in a row from 2018 to 2020. She was named one of 'Crain's NewsPro's '12' to Watch in TV News' in January 2019. The same year, she was named one of Forbes magazine's '30 under30: Media.'
Is Kaitlan Collins Married?
Collins was in a relationship with Will Douglas, a pharmacist, and the Crimson Cre Pharmacy Group founder, in 2015. She enjoyed Douglas's company, and she also had a close relationship with her boyfriend's brother Tanner Pierce and mother, Melinda Douglas. However, their relationship could not last, which ended around 2017. 
After that, Collins has not updated on her married bio, husband, or boyfriend.