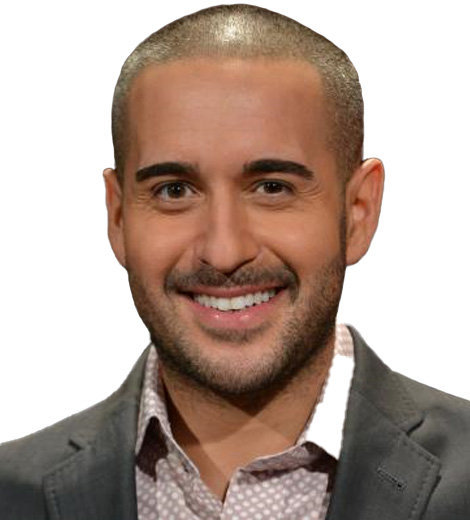 Quick Wiki
Full Name

Jon Anik

Nationality

American

Birthplace

Massachusetts, USA

Birth Date

Jul 03, 1978

Age

45 Years, 2 Months

Zodiac Sign

Cancer

Occupation

UFC Commentator, Former ESPN Anchor

Brother

Jason Anik (Identical twin)

Wife

Chrissy Anik

Height

5 Feet 9 Inches (1.75 m)

Net Worth

Undisclosed
Popular UFC Commentator
Jon Anik | Biography 2021
Mixed Martial Arts Commentator
After six years with ESPN, Anik was hired as a commentator by the Ultimate Fighting Championship (UFC) in 2011. He worked as a studio desk host handling play-by-play duties for UFC Fight Night events on FOX and FS1. In 2017, Anik took over lead play-by-play duties replacing the longtime play-by-play man Mike Goldberg. This new contract was Anik's third deal with the UFC. When the UFC went to ESPN and ESPN+ in 2019, Anik inked a new four-year deal with the organization to stay on as a commentator. It's a multi-year contract, with the UFC and ESPN aligning the entire domestic package, and Anik has always wanted to be a part of it from the start.
---
Jon Anik is an American mixed martial arts commentator presently working for the Ultimate Fighting Championship. He also co-hosts the Anik & Florian Podcast.
Short Bio
Jon Anik is a Mixed Martial Arts (MMA) commentator in the United States. He spent more than five years anchoring in ESPN before joining the UFC as a color commentator in 2011. He's also the host of the Anik & Florian Podcast, which has been airing since 2015. It covers MMA, sports, pop culture, expert fight analysis, and vital insights into the sport.
He Has A Twin Brother
Jon Anik was born in Boston, Massachusetts, the U.S.A., on 3 July 1978, three minutes before his twin brother Jason Anik was born.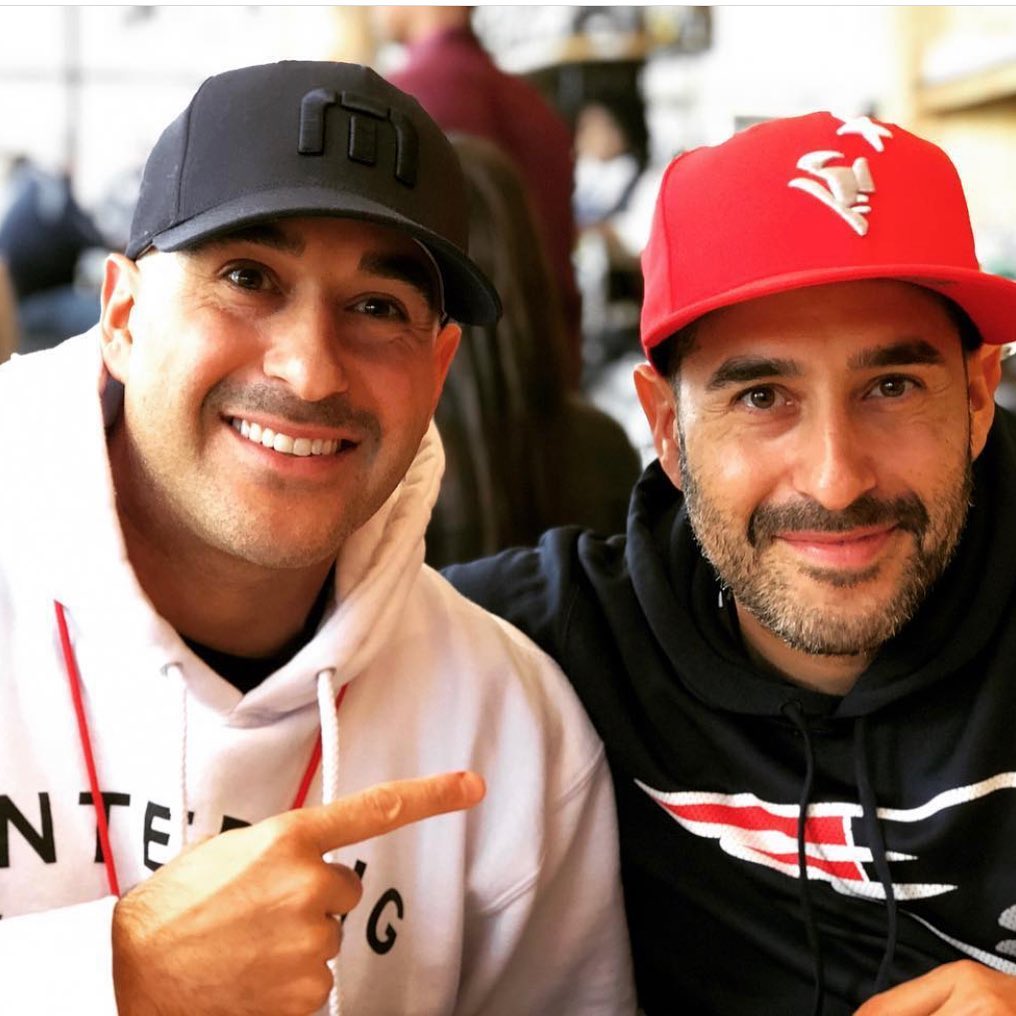 Anik posted a picture of himself with his identical twin brother on Instagram on their birthday on 3 July 2020 and described his bond with his brother in the caption. "Birthday run with my better half! It's hard to put into words just how much my identical twin bro @bostonanik means to me. I have leaned on this guy so much throughout my life and broadcasting career. Can't imagine even wanting to live in a world without him in it. We talk 5-6 times/day, but rarely for more than a few minutes. I think a lot of the twins out there can relate," he wrote. 
He further admitted that he had been shaving his head since 1995, and his brother had been growing lettuce. "Perhaps this will give the MMA cartoonists out there pause when drawing me with a receding hairline. This look is by choice!"
Anik has two more siblings. He is the oldest of four children, including one sister in the family.
He Got Involved In Various Things Growing Up
Growing up in Wellesley, Massachusetts, Anik spent most of his childhood playing sports. Anik attended The Rivers School in Weston, Massachusetts, and he was the editor-in-chief of the high school newspaper. He had always enjoyed public speaking and was moved when he was chosen as the graduation speaker by his classmates in 1997. Anik was also a member of the varsity tennis and basketball teams. He also served as the basketball team's captain in his final year.
He Worked For A Newspaper Before Becoming A Broadcaster
Anik began his career as a sportswriter for the MetroWest Daily News in Boston. He also worked with autistic children at a Massachusetts collaborative, eventually rising to the position of vocational coordinator.
During his time as a sportswriter, Anik realized that he would suit better as a broadcast journalist. He then took a brief break to acquire training in broadcast at the Connecticut School of Broadcasting, where he taught later. He then landed a job at Sporting News Radio's Boston affiliate, 1510 the Zone. In 18 months, Anik progressed from update announcer to afternoon drive host, co-hosting The Diehards with Ryen Russillo and Anthony Pepe.
In 2005, Anik was promoted to the station's program director. From 2005 to 2008, he was the co-host of The Mouthpiece Boxing Show.
He Is A Former 'ESPN' Anchor
Anik joined ESPN Radio as a SportsCenter anchor in February 2006 and conducted updates and filled in on Game Night. In 2007, he joined ESPN Digital Media and began his career in television. The next year, he was chosen as the host of ESPN.com's MMA Live. ESPN2 picked up the series in 2010.
As the host of MMA Live, Anik conducted over 30 remote broadcasts at UFC events, including the landmark UFC 100 in July 2009. Through his exposure on MMA Live, Anik started getting opportunities to work on other mixed martial arts. In 2009, he worked as a play-by-play announcer for the debut season of the Bellator Fighting Championships. He then went on to call a few college football and boxing live events for ESPN. He also covered Vitali Klitschko vs. Shannon Briggs for the WBC heavyweight title fight in 2010.
He Has Been A 'UFC' Commentator For Over A Decade
After nearly six years with ESPN, Anik was hired as a commentator by the Ultimate Fighting Championship (UFC) in 2011. He worked as a studio desk host handling play-by-play duties for UFC Fight Night events on FOX and FS1. In 2017, Anik took over as lead play-by-play commentator for all pay-per-view events, replacing the longtime play-by-play man Mike Goldberg in December 2016. This new contract was Anik's third deal with the UFC.
Anik felt grateful towards Dana White and Craig Borsari for the opportunity and promised to give his best. He said, "I'm thankful to Dana White and Craig Borsari and Zach Candito for having the confidence in me to assume this role and to replace a guy like Mike Goldberg," and added, "To be given this opportunity, it's not something that I take lightly, and I'm going to continue to prove myself going forward."
Anik made his pay-per-view debut at Barclays Center in Brooklyn, New York, for UFC 208. He called it with his fellow UFC color commentator Joe Rogan and UFC light heavyweight champion Daniel Cormier. However, Anik called his first pay-per-view a challenging experience. In an interview with Ariel Helwani for The MMA Hour in February 2017, he said, "It was a challenging broadcast. There were a lot of wrinkles that went into it. At least from a pay-per-view standpoint, there was a lot of sponsorship inventory, so I felt like every time I wanted to say something about fighting, you know, our stage manager would hand me a card of Halo Wars 2."
Anik also got some feedback from fans, who said Anik was not as active on the microphone as he usually was on other UFC broadcasts. Anik responded to the feedback, stating that he wanted to give his teammates the spotlight. He further said that he would progress his work for the next pay-per-view event (UFC 209) since his fans wanted to hear more of him.
He had also hosted UFC Ultimate Insider and The Ultimate Fighter: Live on FX in the past.
After three years, Anil extended his contract with UFC. About his contract extension, he said to MMA journalist Ariel Helwani for The MMA Hour, "I've signed an extension with the UFC. Hopefully, they'll sign it and mail it back to me pretty soon. Anyone who knows me knows that this is the job I've wanted for a long time. The bottom line, Ariel, I'm not a lifelong martial artist, but that doesn't change that this is my passion, that this is my favorite sport, and that this is what I want to do with my life."
When the UFC went to ESPN and ESPN+ in 2019, Anik inked a new four-year deal with the organization to stay on as a commentator. It's a multi-year contract, with the UFC and ESPN aligning the entire domestic package, and Anik has always wanted to be a part of it from the start.
Anik was one of the UFC's excellent MMA commentators, but he became a subject of controversy due to his several questionable commentaries in the UFC. He made one such controversial comment about the custody battle of the fighters at UFC 258 in February 2021. Andre Ewell and Chris Gutierrez were facing off against each other in a catchweight bout on the preliminary card. Anik made an odd comment about the fighters' custody battle during the first round of the event. Both preliminary card participants were in the process of fighting custody battles for their respective children at the time. A source told The Sports Rush that Anik stated how both the fighters were facing difficulty in attaining the custody of their children.
Anik received criticism from many sections of the MMA community for his unnecessary comments about the fighters. Gutierrez, who won the event by unanimous decision, also criticized Anik for bringing up his personal life at the event. "It's interesting how @Jon_Anik brings up my custody battle but doesn't discuss when he got caught cheating on his wife in 2017," Gutierrez wrote in a now-deleted tweet on 13 February 2021.  
On the flipside, Ewell acknowledged Anik on Twitter for bringing up the matter. "Shoutout to Jon Anik for bringing light to my situation! I want everyone to know I'm fighting for my son and that fight is my biggest fight ever. So thank you Jon Anik I know where you heart is at," Ewell tweeted the following day. 
A regular pay-per-view commentator, Anik called his latest pay-per-view for UFC 273 at VyStar Veterans Memorial Arena in Jacksonville, Florida, in April 2022, with Rogan and former UFC lightweight Paul Felder.
In an interview with Amy Kaplan of FanSided, Anik revealed that not giving up the microphone was the golden rule that he would never break as a UFC commentator. "As a broadcaster, once you give an athlete the microphone, you've given up control of the entire broadcast," he said.
He Co-hosts 'Anik & Florian Podcast' With Kenny Florian
Anik is also the Anik & Florian Podcast co-host. The Podcast describes itself as "A Podcast duo to rival any in the MMA World." This weekly podcast was produced by Jon Anik, the lead play-by-play announcer for the UFC, and Kenny Florian, a former three-time UFC championship challenger. The Podcast debuted in April 2015 and has been broadcasting every Monday since then. The show discusses MMA, sports, pop culture, expert fight analysis, and key insights into the sport.
He Made A Tattoo Bet And Kept His Promise
In March 2016, Anik made a bold bet during an episode of the Anik & Florian Podcast that he would get a tattoo of '209' on his body if Nate Diaz beats Conor McGregor at UFC 196. '209' represents the area code of Nate Diaz's hometown Stockton.
Anik also shared the news on his Twitter account on 1 March 2016 and revealed that he might get that tattoo anyway. He made headlines for his challenging bet.
Diaz went on to defeat McGregor in one of the biggest upset wins of the year. After Diaz's win, Anik shared in a Twitter post on 6 March 2016 that he was looking for the finest tattoo artist in South Florida. "All hail Nate Diaz. Honored to pay tribute to the Diaz bros. & an all-time great win," he wrote.
Anik accomplished his promise of getting the '209' tattoo, and he posted a picture of his tattooed arm on Instagram on 10 March 2016.
Four years later, Anik posted some throwback images on Instagram, describing how his tattoo bet helped grow his Anik & Florian Podcast. "A little podcast bit/tattoo bet on @AnikFlorianPod became a much bigger deal than anticipated! I spend most of my professional life trying to fly firmly under the radar, so this was a bit of a challenging week. Wouldn't change it for the world, though, and man did I learn a lot from the experience," he wrote in the caption.
"Certainly was a fun way to raise the stakes for this life-long, daily gambler. And it brought some attention to our little podcast. Most will never believe it, but I was looking for a good excuse to get that 209 on my arm. Nick Diaz was a guy I watched a lot early on in my development as an MMA fan. I could relate to the no-nonsense Diaz brothers and loved the way they fought. I may be thick-headed at times, but the bet was well thought out. And for better or for worse, it resonated with a lot of people," he added.
He Prepared For His Potential Amateur MMA Debut
On 24 March 2021, Anik revealed through an Instagram post that he was preparing at The Institute of Human Performance (IHP) for his possible amateur MMA debut. Posting a picture of himself with CEO of IHP JC Santana, he also revealed in the caption that it was UFC welterweight Gilbert Burns' idea for the record.
In the comment section, Anik revealed that he would make his amateur MMA debut in the 135lb division. His plan to enter an amateur MMA fight was welcomed by famous mixed martial artists like Belal Muhammad and Kenny Florian. 
He Has Three Children With His Wife
Anik is married to his wife Christine, a.k.a. Chrissy Kowal Anik. His wife is a teacher. The couple has two daughters, Riley and Tatum, and a son Hunter.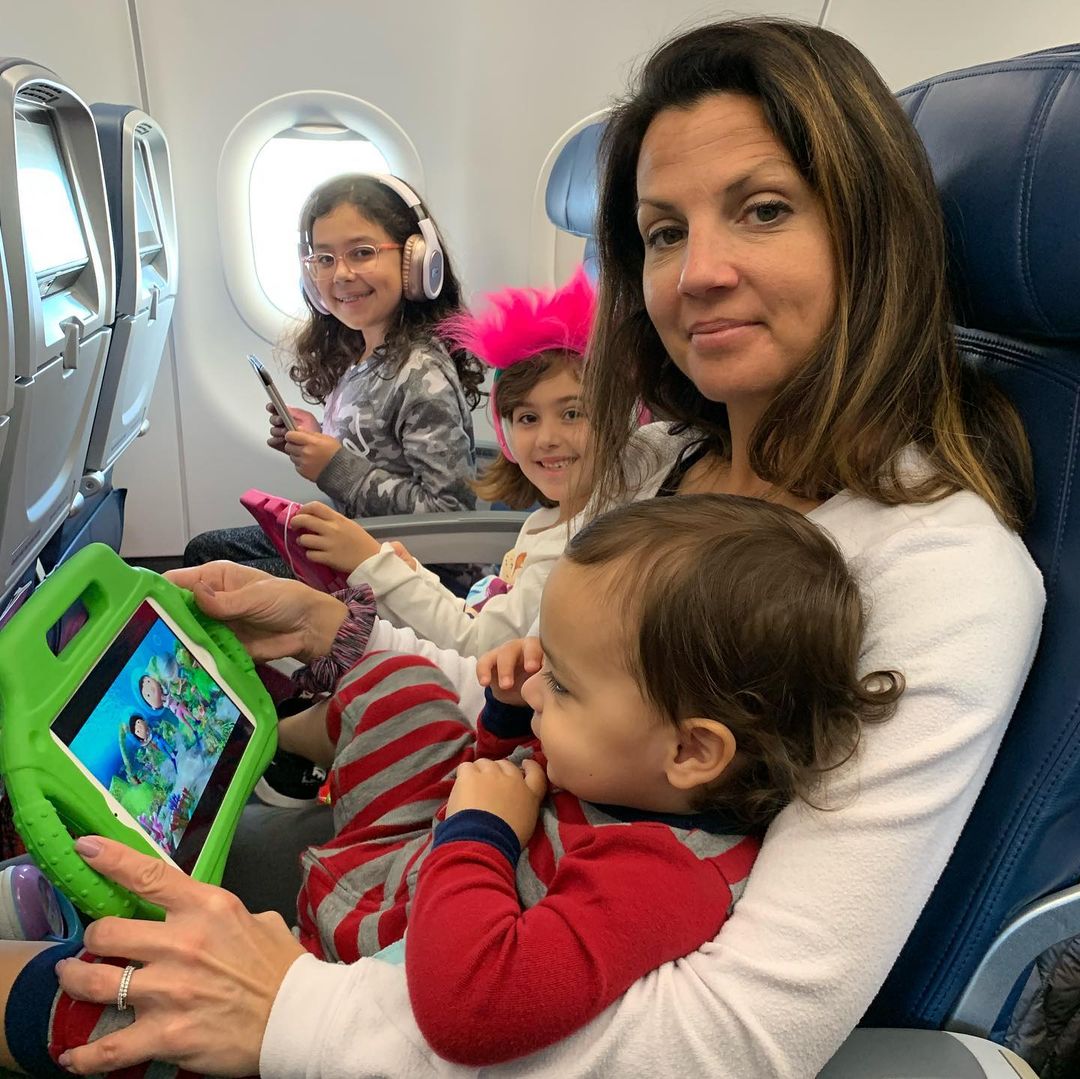 Anik calls his wife "Queen" and features her on his Instagram posts on various occasions. For instance, he took to Instagram in 2019 to wish his wife Happy Valentine's Day. Sharing a picture of his wife and their three children, he wrote, "You can ignore the Queen but she's still the Queen. Happy Valentine's Day to the 👑, my rock. You are the heart & soul of our party of 5. We are grateful. @chrissy_anik ♥️" 
In another Instagram post dated 24 April 2020, he posted several pictures of his wife with him and their children, wishing her on her 40th birthday. "Big birthday today for the Queen!" he wrote. He went on to call her his best wife and mother. "This time in quarantine has really crystallized for me just how committed you are to all of us and our happiness. It'd honestly be impossible to give anymore of yourself to our family than you do. And I know I can be a lot…," he added. He also appreciated his wife for her hard work, patience, acceptance, and love.
Anik also wished his wife her 42nd birthday on Instagram, sharing a lovely portrait of the pair. "Happiest of birthdays to the queen, without whom nothing in this life would be quite as good! Thanks for being such a rock and our whole foundation. We are wicked grateful for all that you are and all that you do," he wrote in the caption.