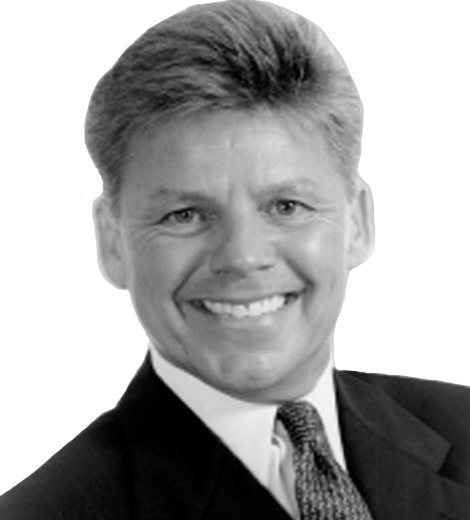 Quick Wiki
Full Name

Gary Adrian Condit

Occupation

Politician

Nationality

American

Birthplace

Woodland Junction, Salina, Oklahoma

Birth Date

Apr 21, 1948

Age

73 Years, 9 Months
Former Member of California Assembly
Gary Condit | Biography 2021
Former Member of California Assembly
After Democratic Primary hopeful Gary Condit and his possible affair with Chandra Levy—a Federal Bureau of Prisons intern who had gone missing—got publicized, the issue cost him the Democratic primary in 2002.
---
Gary Adrian Condit is an American politician who served in the House of Representatives from 1989 to 2003, representing California's 18th Congressional District.
Is Gary Condit Still a Congressman?
Gary Adrian Condit is a former U.S. congressman who served in the House of Representatives from 1989 to 2003, representing California's 18th Congressional District. Later, the reports of his possible affair with Chandra Levy, a Federal Bureau of Prisons intern, got publicized after Levy went missing in May 2001, and her remains were discovered a year later.
Although Condit was never legally charged in Levy's disappearance and murder, the issue cost him the Democratic primary in 2002.
Early Life and Family
Gary A. Condit was born to Jean and the Rev. Adrian Condit on 21 April 1948, in Woodland Junction, Oklahoma, near a town called Salina. Condit's father preached to the town's Baptist congregation at Little Rock Church, which the family considered a second home. The Condits, including Gary's two brothers and sister, attended church four times a week.
When Gary was 14, Condit's family relocated to Tulsa, a location that provided his father with greater prospects as a preacher. The family resided next door to the church where his father preached in Tulsa. Condit went to Nathan Hale High School.
Gary worked as an oil field roustabout for a summer at an early age, earning enough money to buy a 1964 Chevy Impala that got him into trouble. According to Chicago Tribune, court documents show that a "Gary Adrian Condit" was ticketed three times in Tulsa in one year: once for speeding through town, once for running a stop sign, and once for driving without a license. He failed to appear in court in each case, prompting officials to issue an arrest order.
Marriage and Further Education
Condit met Carolyn Berry, a blond pep girl who had a toothy grin and wore cardigans, at his high school (Nathan Hale High). They eventually started dating, and she got pregnant during their final year.
Later, the young couple traveled to the fringes of Oklahoma, across old Cherokee land, to marry in a county where tying the knot required only 15 minutes and a blood test. To get married in Oklahoma at the time, males had to be 21 years old, and females had to be 18 years old. But, according to records, Condit fudged his age on the form by seven years instead of three, indicating that he was 25.
Their son, Chad, was born that summer, and they relocated to Ceres, California, to join Rev. At that time Condit, was already preaching at a Baptist church. Gary had been canning tomatoes and selling paint at a Montgomery Ward store before running for the local office. He hadn't even graduated from Cal State Stanislaus when he decided to run.
In 1972, Condit graduated from nearby California State University in Stanislaus with a bachelor's degree.
Getting to Ceres City Council
In 1972, Gary Condit did not consider politics as a career choice. For starters, he was just 23 years old and still a senior at Stanislaus State. Adding to that, he'd never been a part of a political campaign. He was pleasant but not particularly gregarious. He and Carolyn had just been in town for four years.
But after one encounter with a gentleman whose son was serving in Vietnam, Condit decided to run for city council and make a positive difference, "I worked at Norris Industries making mortar shells for the Vietnam War," he shared. "I'd go to school from 8:00 in the morning to 1:00 or 2:00 in the afternoon and get to work at 3:00. Initially, I didn't think much about it, but because I was married and we had a child my classification for the military was different. I drove to work with an older gentleman whose son was in Vietnam." He added, "At one point during a contract negotiation, it looked like they were going to lay people off. This gentleman said, 'Oh God, I'm going to hate it if I lose this job.' I called him Stringbean. I said, 'Stringbean, you have a son in Vietnam. You should be happy if we lose our jobs and he gets home safe.'"
Following the conversation, Condit recognized that, while people's need for work was vital, the most important thing was the end of the war. After that conversation, he felt compelled to do something to demonstrate that young to could make a positive difference. So, even though he had never attended a city council meeting before being appointed, he eventually chose to run for city council.
For a seat on the Ceres City Council, 1,300 votes were needed, and he won the vote. From 1972 to 1976, Condit served in the Ceres city council, the final two of which he served as mayor. At the age of 25, he was elected the city's youngest mayor in history.
California Assembly
By the time Condit was 35, the young politician had risen quickly through the ranks of the Stanislaus County Board of Supervisors and the California Assembly.
Eventually, Condit and Calderon formed the "Gang of Five" with three other centrist Democrats (Steve Peace, Charles Calderon, Rusty Areias, and Jerry Eaves) in the mid-1980s. Four of the group members, including Condit, were in their late twenties to early thirties. The group rose to prominence by publicly challenging the Assembly's powerful speaker, Willie Brown, and attempting to steer policies in a more centrist direction. In their attempt to depose Brown, the group, however, turned unsuccessful. As a result, members were stripped of leadership roles, committee assignments, and other benefits.
Still, Condit's power and influence, on the other hand, extended beyond the Assembly's walls. Although he and the group failed in the Democratic leadership in Sacramento, he was seen as courageous and honorable back home.
In 1989, Condit ran for Congress in a special election, seizing the opportunity. Rep. Tony Coelho, the incumbent, resigned over a financial controversy, and Condit was elected to replace him.
The Blue Dog Coalition
Making connections in Washington as a conservative Democrat, Condit founded the Blue Dog Coalition, a group of more than 20 Democrats who frequently support Republican-sponsored legislation across party lines.
The Clinton Case
From 1989 to 1992, Condit served as a Democrat in the California 15th congressional district.
During his time at the congress, he divided his votes at key stages during Bill Clinton's impeachment in 1998, playing both sides of the tumultuous political crisis while railing about the President's moral faults. The Blue Dogs held crucial votes for Clinton at the time.
Later, Condit and the Blue Dog's vote to approve a House Judicial Committee investigation of the President's behavior appeared bold. Still, the group supported Clinton when he desperately needed his vote on the final articles of impeachment.
Election Loss
In 1992, Condit lost his first election as a member of Congress after 13 years of perfect wins. A stench of his relationship with the missing intern Chandra Levyd overshadowed his political reputation.
In the election, Dennis Cardoza, a state assemblyman who had worked as Condit's chief of staff, defeated Condit in the Democratic primary for the 18th Congressional District. A year later, Condit became the representative for California's 18th congressional and served as a Democrat till 2002.
Levy Scandal
On 11 May 2001, the Washington Post reported on the disappearance of Chandra Levy, a Federal Bureau of Prisons' intern in Washington, D.C. 
Condit was not mentioned in the first piece, which focused solely on the missing person. Then a few days later, a Washington tv news station reported that authorities of the District of Columbia had questioned a California lawmaker about his link to Levy— who was later disclosed to be Condit. 
After the news broke out, Condit's friendship with Levy soon became the subject of gossip. He even pledged $10,000 in prize money after being contacted by her parents for assistance and published a statement describing Levy as 'a fantastic person and a terrific friend'. Although Condit's staff denied romantic involvement with Levy, he became the focus of tremendous media attention for six weeks after Levy vanished.
Even though Condit was not a suspect and there was no proof linking him to the disappearance, police, and FBI inquired into his relationship with Levy and uncovered groundbreaking information on their relationship and Condit's dating life.
Flight Attendant Anne Marie
Later, a United Airlines flight attendant Anne Marie Smith came out and revealed that she had an 11-month romance with him. She alleged that Condit had asked her to sign an affidavit denying their relationship and advised her not to speak to the FBI following Levy's disappearance. She told the agency that he went to great measures to hide his tracks in his affair with her, which she described as bordering on psychosis. Condit rejected the claims, but not the affair. 
Uncle's Claim
According to Chicago Tribune, Levy had told her uncle's fiancee, Linda Zamsky, that she and Condit were having an affair, and she frequently visited his condo. She told Zamasky that Condit didn't permit her to carry any form of identification and asked her to get out on a different floor if a stranger joined the elevator. She also told him that Condit gave her frequent gifts, and the latter had even provided Levy with a plane ticket to her home. 
The Verdict
After one year of disappearance on 22 May 2002, in Washington's Rock Creek Park, where Levy used to jog in the morning, a man walking his dog discovered bone remains. After that, the medical examiners used dental data to conclude that the remains were those of Chandra Levy.
Then forward to 2010, Ingmar Guandique, who was already in life imprisonment for sexual assault, was convicted for Levy's murder after a star witness confessed his involvement in her death. But in 2016, Levy's case and the charges against Guandique relating to her death were dismissed because of a lack of adequate evidence. 
In 2016, Conduit went officially public with his experience of being framed as the "prime suspect" of the disappearance and appeared on Dr. Phil. He even wrote a book about and launched it in 2016. 
What is Gary Condit Doing Today?
After leaving the political arena, Conduit began a business with Baskin-Robbins ice cream, but it went bankrupt. Later, the court found him guilty of breach of contract and asked him to pay $98,000 in 2012. Then in 2015, Fox reported that he owed Baskin-Robbins more than $44,000. 
Also, in 2012 he started working as the President of the Phoenix Institute of Desert Agriculture, a non-profit organization dedicated to bringing contemporary farming practices to developing-world desert farming.
As of now, Gary is out of politics but pitches his opinion on politics and other issues on his Twitter (@realGaryCondit).
On Affair 
ABC News (October 2016) reports that, according to Investigators, a married man name Condit agreed that he has an affair with Levy at the time but denied any connections to her disappearance. The report focuses on Condit's 2016's interview with Dr. Phil (first interview in fifteen years) and Condit's denial of an affair with Levy and his latest book 'Actual Malice: A True Crime Political Thriller,' a book about his career and the Chandra Levy's case.
"I saw her one time outside the office, at a restaurant, and she came by my condo once," Condit said of Levy, who was from his congressional district. "Maybe twice. Yeah, I think it was twice she came by," Condit shared to Dr. Phil. "There's nothing unusual about someone coming by my condo; a lot of people did. So people have made some speculation about that being something special," he added. Condit also insisted that Levy and her family had suffered from the situation. "I'm not the victim in this. … The real victim is Chandra and her family, and there's no justice for what happened to her." "The focus needs to be on the bad guys," Peace said. "Go catch the bad guys," he said.
After the interview, Levy's mother, Susan, talked to People and denied Condit's claim that he and her daughter were just friends. To base the point, she shared that Levy told her that her man was a high-profile person who wouldn't want to make their relationship public. Susan also revealed that her daughter's Chandra call history suggested a close relationship with Condit.
"We had evidence of MANY calls [Chandra] made to Condit's private office line at all hours," Susan Levy's statement read. 
Is Gary Condit Married Today?
As of now, there have been no reports on Condit's marriage struggles. Condit married Carolyn Berry in 1967 when they were just 18 years old. Five months later their marriage on 18 July 1968, their first child Chad Conduit was born. Their second child was daughter Cadee Conduit. 
Chad went on to work as a Chief of Staff in the California State Assembly in 1997, then as an assistant to the Governor of California in 1999. Since 2011, he has worked as a Senior Legislative Assistant in the California State Assembly. He also ran for the United States House of Representatives in 2012, representing California's 10th District. But on 5 June 2012, he was defeated in the open primary. Chad was backed by his parents, Gary and Carolyn, in the bid for congress.
Cadee worked as the special assistant in the office of Californian Governor Gray Davis, with Chad working as the central valley liaison till August of 2001. Then in 2021, Cadee was appointed as the director of government relations in American Pistachio Growers (APG). 
Did You Know?
According to Celebritynetworth, Gary Condit's estimated net worth is $1 million.